Indiana overcomes struggle with dyslexia to achieve top grades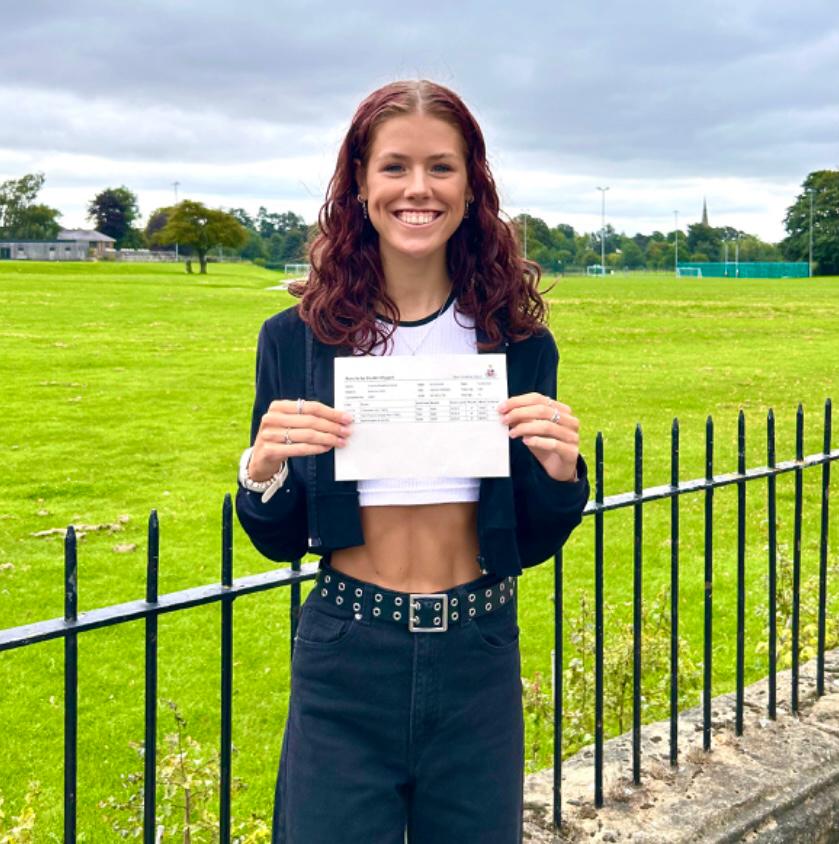 A STUDENT who refused to let dyslexia hold her back collected top A-level grades at Ripon Grammar School.
Indiana Barrett, from Ripon, achieved three A*s in chemistry, maths and design technology, allowing her to follow her dream and study architecture at university.
The 18-year-old confessed that dyslexia has, at times, been a struggle: "But I've always worked really hard to not let dyslexia hold me back. The teachers at RGS have all been really supportive and understood how I learnt best.
"It is a challenge but I just try to do my best in everything I do and so far it has paid off. I can't believe I've got three A*s, and even in maths. I'm so happy!"
Indiana, who also works as a lifeguard and has qualified as a swimming teacher, plans to embark on a solo expedition travelling around south east Asia, having deferred her place at the University of Sheffield for another year.
*Of the 149 students sitting A-levels at RGS, 82.5% achieved grades A-B and 56.3% grades A*-A, with 98 A* grades in total. The top-performing student, Ben Statham, 18, from outside Ripon, achieved five A* grades, with six students achieving four A*s.