Inspirational Class of 2020 carve out bright futures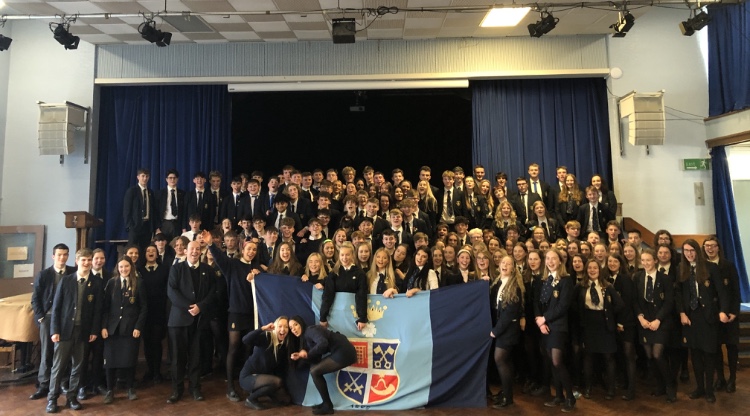 Lockdown and the coronavirus pandemic have not stopped our upper sixth form students securing coveted offers and internships from a range of prestigious universities, art colleges, employers and voluntary organisations. Head of sixth form TERRY FELL explains more about the inspirational plans and aspirations of this remarkable year group as they prepare to set off on their incredible adventures
WHAT started out as a fairly regulation year in terms of post school planning and choices has inevitably become a rather more bewildering picture, with students (and schools!) unsure about how this year's 'Covid-19 grades' will pan out, decisions on what seems likely to be quite a different university experience for the first few months up in the air, and plans for exciting gap year travel having to be put on hold for the time being.
However, we can be sure that the dust will eventually settle, and the class of 2020 will step out into their bright futures, wherever they may take them. This year group has been a lively, independently minded and highly aspirational group, and their post-school plans reflect this. At 167 (including a number of former students who chose to take a year out and apply through school this year) more RGS students than ever before have applied to university through UCAS this year, and at the same time the trend continues for a very significant number of students to make the decision not to rush into university courses, and to spend a year away from education to broaden their horizons, exploring other options and routes and gaining industry insight and life experience.
The most competitive courses remain attractive to our students, with seven Oxbridge offers this year alongside nine offers to study medicine and one for veterinary medicine, whilst offers from the highest tariff universities (Russell Group) stand at around 69 per cent for this year. These are amongst the most challenging applications that students can put themselves through, and the most demanding of universities, and their success reflects a very bright year group indeed.
But our students and staff are very clear that there is so much more depth and success to be celebrated in this year group than just these simple headline figures. For instance, we have four talented artists in Susie Morgan, Lisa Thorpe, Gen Ashton and Rose Bowett who have chosen to undertake art foundation degrees this year in order to study and acquire new and skills and experience in their field. Gaby Symonds, meanwhile, has earned a place to study dance at the prestigious Renaissance Arts Conservatoire in Leeds. Two of our students, are taking to the oceans with Jack Ibbotson having been awarded a sponsored foundation degree in nautical science and marine operations sponsored by Fred Olsen Cruise Lines, whilst Ryan Allsopp has been accepted onto the highly competitive Royal Navy undergraduate apprenticeship scheme.
Two students head overseas to study, with Joe Stacy set for the University of Louisville and Kate Scott due to study at Auckland University. And these are just a fraction of the inspirational plans and aspirations of this remarkable year group. Others are preparing a range of options for expeditions, volunteering projects and internships as the Covid-19 crisis recedes, and we can be sure that, whether their paths take them directly into their careers, into study at the very highest level, or whether they have chosen to take the time to reflect and make the right choices for them, our students embark upon those journeys very well-equipped for the challenges that await them. We wish them all happiness and success, and we will follow their future successes with great interest. And pride.




CASE STUDIES: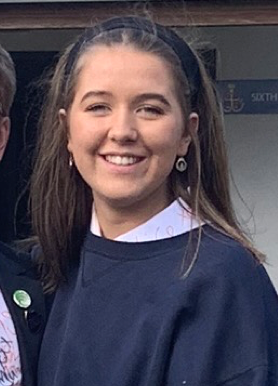 LAYLA OSMAN, 17, from Ripon, studying maths, physics and chemistry at A-level, is planning to study aerospace engineering at the University of Manchester and hopes to become an RAF pilot: "I have wanted to do this for a few years now due to my passion for maths and physics and love for Space. I have always been fascinated and curious about what is outside our world and the thought of being able to be even a small part of exploring it excites me tremendously. My ultimate aim is to go into Space as an astronaut, it's my dream job.
She adds: "During my time at RGS sixth form I took part in directing house drama, volunteered in a first year science lesson and was a third form prefect. These activities were all very rewarding in building up my confidence and I would highly recommend them to current students."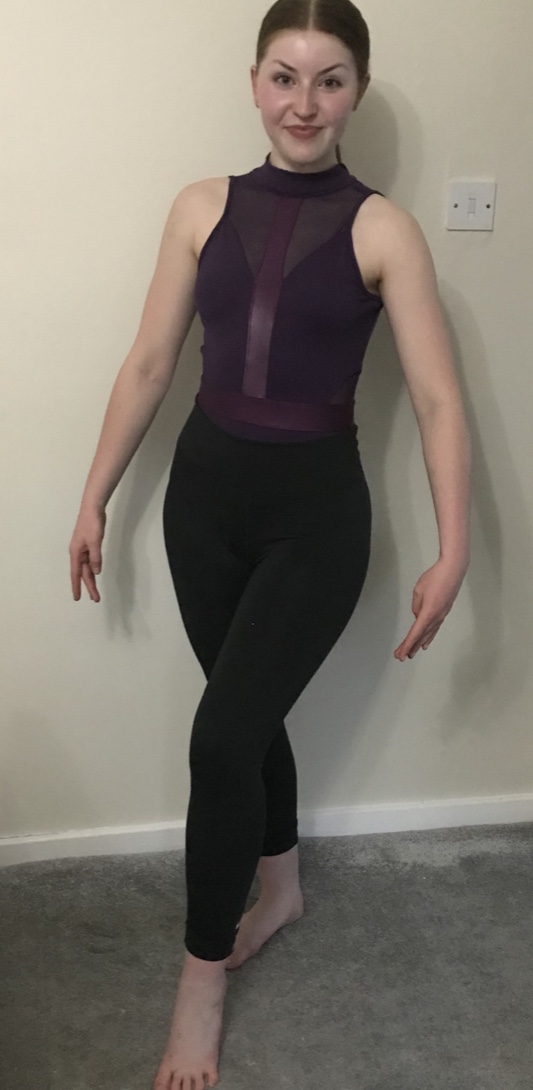 GABY SYMONDS, 18, from Ripon, will be studying dance and musical theatre at the Renaissance Arts conservatoire in Leeds: "I love to perform so I knew this was the right path for me, rather than continue with academic studies. I was taking French, Spanish and chemistry at A-level and, although I enjoyed languages throughout sixth form I realised I didn't want to pursue a career in them. After I've finished my training at Renaissance I hope to gain contracts for cruise ships so I can perform and travel at the same time, and following that do choreography for shows and competitions for dance studios." While at RGS, Gaby helped direct House drama and also took part in musicals and senior productions. During last year's Charity Week she did the choreography for several of the dance performances and performed in some of the break and lunchtime shows. She also teaches classes at Ripon Dance Academy four days a week and is an assistant coach for Ripon Gymnastics Academy.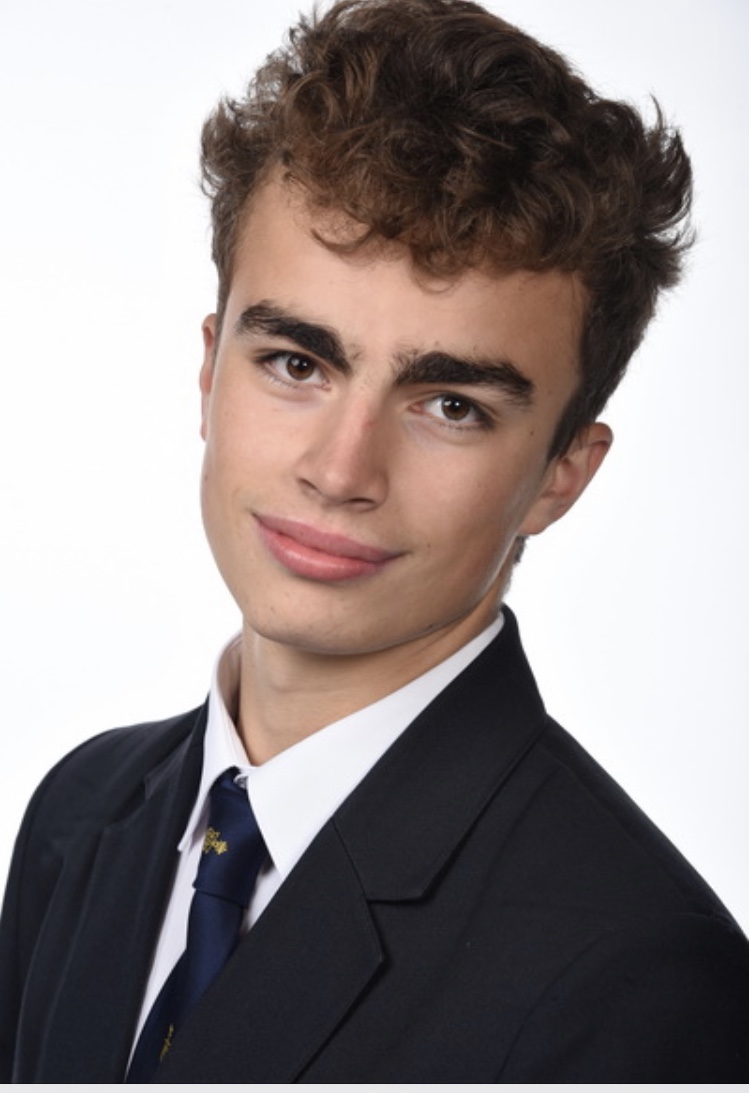 JACK IBBOTSON, 17, from Burton Leonard, will be starting a deck officer cadetship, sponsored by Fred. Olsen Cruise Lines at Glasgow College. He will be taking a three year foundation degree in nautical sciences/marine operations with half of his time spent in Glasgow training, and half onboard Fred. Olsen's cruise ships: "This is something I have always wanted to do, and it is a fantastic opportunity to travel the world for a living. After the course I will stay on with Fred. Olsen, where I will become a 3rd officer, and hope to rise through the officer ranks to work my way up to captain. At A-level I took economics, history and geography (although these are in no way relevant to the course!)
"I feel this is a very strange time to be entering the travel and cruise industry, as there is so much uncertainty at this time. The cruise industry, in my eyes, has been very unfairly treated by the media and there has been a lot of false and negative publicity. That said, Fred. Olsen has reported an increase of 11 per cent in bookings compared to this time last year, so it will be interesting to see how Covid-19 affects business over the coming years."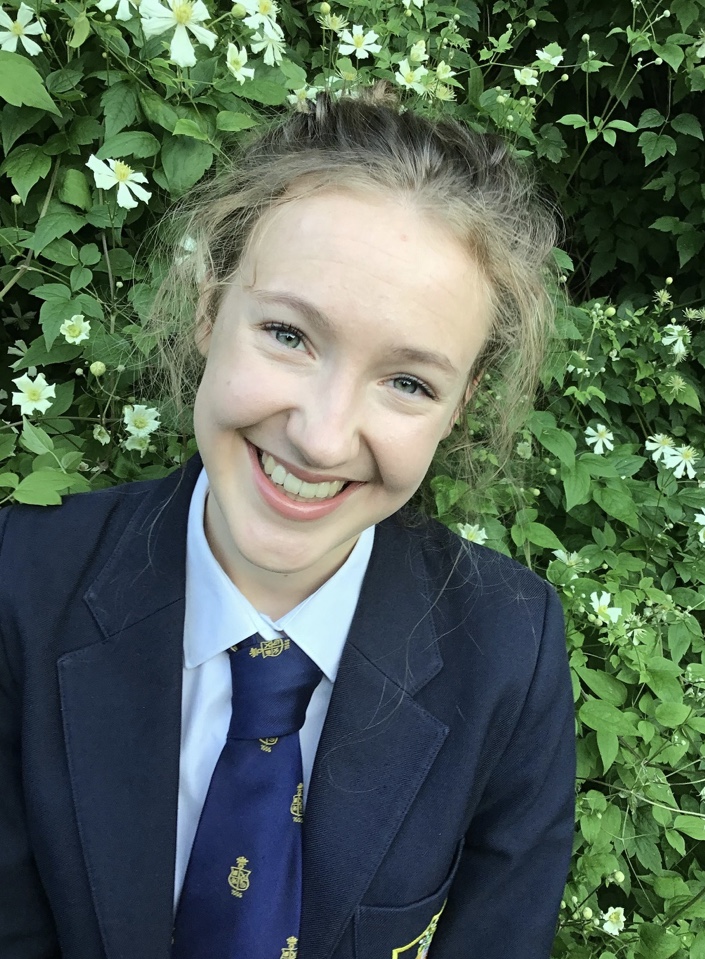 IMOGEN HAYDEN, 18, from Wensleydale, is planning to study history of art and curating at the University of York: "I love art history and have always enjoyed visiting historical properties so want to pursue a job in curating. Eventually I hope to become a curator in a historic house such as a National Trust property. Studying for A-levels in English literature, history and religious studies, she based her extended project qualification on a curating theme - organising an exhibition of historic buttons: "I really enjoyed it. So this course seemed the perfect choice." The keen singer, who was a member of both the senior girls' and chamber choirs at RGS, explained how her interest in curating accelerated after she enjoyed periods of work experience at both Kiplin Hall historic house and Bowes Museum, where she worked with different age groups in the education department.
"While the future might seem uncertain at the moment, there are plenty of things to be optimistic about and to look forward to. My university has kept in touch with me, with updates on progress and any information they have about starting in the new term, which has been really reassuring," she said.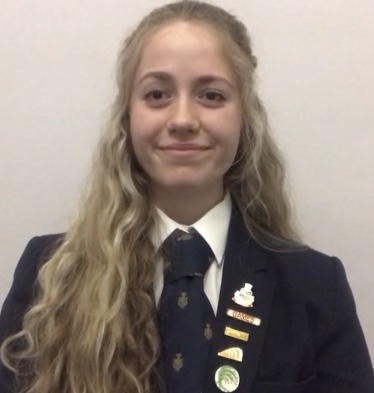 EMMA BELWARD, 18, from Ripon, plans to study medicine at Newcastle University in September. "I have wanted to study medicine for a long time as I find human biology fascinating and I love how there are so many different branches of medicine to go into as a career. I am keeping an open mind but find reconstructive surgery particularly fascinating. To help me gain a deeper understanding of what a medical career entails, I did work experience in both primary and secondary care for three weeks in total. I mainly stayed with GPs in primary care and a radiologist in secondary care. I also volunteered in two very different care homes to gain more experience."
Studying for A-levels in biology, chemistry and maths, she also took music at AS level and enjoyed performing in school productions: "I loved being involved in school productions, all the House events (especially drama and music), chamber choir and sports teams such as netball and rounders. I also go to a performing arts group every weekend, which I have been doing since I was four years old. I was meant to be doing a show with them at Harrogate theatre at the end of March however that had to be cancelled due to the coronavirus.
"I am looking forward to going to university soon, however I know that things may be very different when I go. Most universities are doing their first term online so I know it will be a strange start for most people. I am currently just trying to use this time productively and prepare for my next stage in life."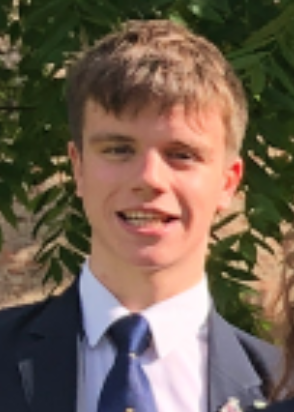 JASPER WOOD, 18 from outside Bedale, plans to study engineering at Durham University: "I have applied for this course as it is a general course so I don't have to socialise straight away and I like the facilities at Durham."
Studying for A-levels in maths, chemistry and physics as well as an AS level in design technology at RGS, he adds: "I was inspired by my love of cars and would like to work in the automotive sector in the future."
Involved in drama, swimming and the boys' choir at RGS, Jasper has also worked part-time at his local pub.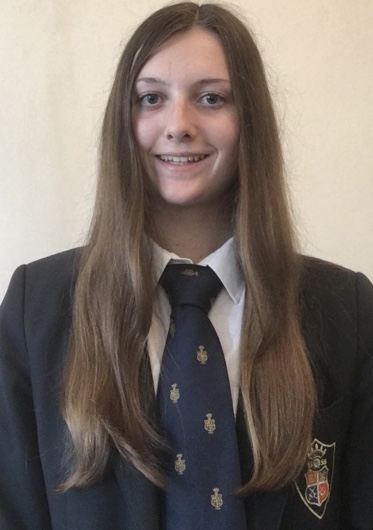 AMY CROMPTON, 18, from Ripon, plans to study osteopathy at the European School of Osteopathy in Maidstone:" I want to help people recover from injuries without the need of medication or surgery, particularly having seen first hand the struggle of varying sports injuries."
Taking A-levels in biology, chemistry and classics at RGS, she also enjoyed swimming and netball and has volunteered as a coach at her swimming club, as well as helping out in Year 9 PE classes.
Amy, who enjoyed work experience with a local osteopath during her sixth form enrichment periods says: "I hope to start university in September with as normal of a start as possible."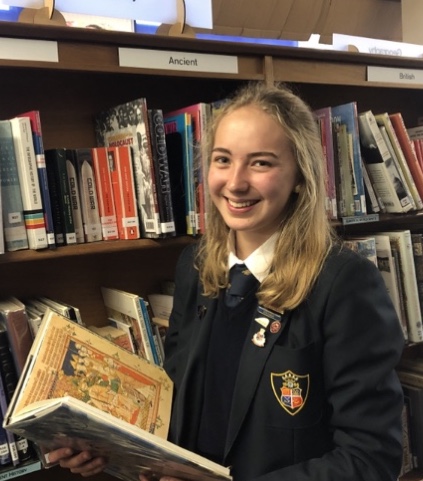 PHOEBE HALL, 18, from Ripon, plans to take up a deferred offer to study history at Trinity College Cambridge, with a gap year hopefully ensuring she has a more 'normal' student experience in 2021: "A childhood being forced to look around castles, and more importantly some truly fantastic teachers, were what almost inevitably made me to apply to read history as an undergraduate; and the choice was confirmed by how much I enjoyed writing some super-curricular essays for competitions in lower sixth."
She would love to end up working for a government department eventually: "But with so many unknowns at the moment, it seems foolhardy to even try to plan so far ahead."
Taking A-levels in chemistry, English literature, history and maths, she says: "Whilst at RGS I tried to immerse myself in as many activities as possible, especially in the last year as a school officer. After many years of participating in drama productions, I completed the circle by helping direct Porteus's Murder on the Orient Express, which was one of the most rewarding things I have done at RGS. I also ran cross country for school and North Yorkshire, and this year found myself standing as the Liberal Democratic candidate in the school hustings.

"After an abrupt end to my seven years at RGS, I have really benefited from doing online voluntary work for the charitable organisation Meals for the NHS. Since April I have been organising the delivery of hot meals, bought from restaurants that otherwise would have closed with public donations, into 25 hospitals across the country. Despite the 90 other volunteers being scattered across Europe, I have found a surprising community of friends and colleagues that I have got to know solely through meetings on Zoom. I have found the continuity of some structure and commitments to have made the time in lockdown less empty and onerous without my expected exams or Saturday job in the local independent bookshop.

"Like everyone else, lockdown has caused me to develop an insatiable itch to travel, even nationally for the time being, so I am looking forward to venturing out of Ripon in the coming months. I have however hugely appreciated the opportunity to read widely without the constraints of time or the English syllabus, so my slow exploration of an eclectic literary canon is something I would like to explore."

This is MR FELL's earlier leavers' assembly address to all RGS students, which gives more detailed information about student destinations
At this time of year I traditionally report upon the exciting destinations and plans of our outgoing upper sixth form. It is always a slightly sad time of year as we formally say goodbye to these faces and characters who have for so long being part of our little community and who have been our leaders, our role models and our friends; but it is also an exciting time as they take the first steps into the worlds beyond school. Despite the upheaval and confusion wrought by the Coronavirus crisis, these plans and preparations have continued nevertheless, and whilst the departure has come sooner than any of us expected, our Upper Sixth formers face that future with immense confidence and resourcefulness, and we know that they will shine no matter which route they choose to take.
So let me tell you a little more about these plans – although always with the caveat that arrangements and circumstances change, and some of these are tentative. At a time when our NHS has never been more important to us, it is reassuring that five of our students will shortly become medics, and another four will be students of medicine and surgery. We also have a prospective midwife and a student to be trained in osteopathy. As a caring professional too, we have an alumnus preparing to study early years' development and learning.
Environmental issues remain a high priority, especially for this year group, and this is reflected in some fascinating course choices: we have, for example, a student of renewable energy engineering with industry experience, a student of wildlife biology, a student of marine biology and zoology, an environmental scientist, an environmental geoscientist, and a student of economics with environmental studies, as well as a veterinarian.
Science has always been a big part of our destination picture, and our chemistry department will be delighted to see five pure chemists, two chemical engineers, one chemist with medicinal chemistry, with a year abroad, and a chemical engineer with a year in industry. We are also saying farewell to a biochemist, a bioscientist, a biomedical scientist, a student of applied sciences, a student of sport Coaching, a student of computer and information technology, a software engineer with industrial experience and an Earth scientist.
From the Earth to the the stars, this year group sees two physicists with astrophysics, one with a year abroad, as well as five natural scientists and a neuroscientist.
Engineering too has delivered this year, with three mechanical engineers, one student of engineering design with study in industry, one student of mechatronics and robotics, one aerospace engineer, one engineer in 3-D design, two general engineers, one automotive engineer, one electrical and electronic engineer, one student of electronic engineering with a year abroad and, combining the structural with the aesthetic, four architects. We are also proud of our two mathematicians and our student of mathematics, operational research, statistics and economics (or MORSE)!
As ever, a new generation of businessmen and women are emerging, and we will be sending to university five students of business management, one student of marketing and management, an international business student, a student of consumer behaviour and marketing, a student of real estate, a student of business, a business with management student, a student of international business management with study abroad, a student of accountancy and finance and a student of management science. Our economics and business department has also inspired four students of pure economics, one of economics with finance, a student of economics with a placement year and a student of economics with a year abroad. Meanwhile collaboration with other disciplines has produced a student of economics and politics, one of geography and economics, a philosopher and economist, a geographer with business, as well as a student of languages with international business. Notice how many of these students have chosen courses that bring different subjects together, or which offer time away from university as part of the course. Degree studies do not just have to be a matter of continuing subjects from school – the options can be so much broader than that, if you want them to be!
Geography meanwhile goes from strength to strength with four pure geographers, a student of urban planning and development, and a student of globalisation, history, politics and culture.
The history department's strong representation continues with a student of philosophy and history, one of politics and history, an anthropologist, a student of history and international relations, two students of pure history, five PPE-ists, a student of politics and English literature, and a philosophy and politics student. We also say farewell to a student of international relations, an extremely thorough student of ancient mediaeval and modern history, and a student of politics and international relations.
It is a very strong year for law, with five prospective lawyers, a student of law with criminology, two criminologists, a lawyer with psychology, and a student of forensic science and criminal investigation.
Our psychology department has encouraged nine psychologists and a student of psychology in education with a year abroad. Our communicators are in good company again, with a student of modern languages (advanced German and beginner's Russian), a student of Russian studies, a student of English and French and one of German and Italian, as well as a broadcast journalist and a film maker.
As for the arts, we have a student of English literature and philosophy, a student of the impeccably impressive philosophy, logic and scientific method, two classical studies students, as well as one of professional dance and musical theatre, or musical theatre, as well as a student of the wonderful sounding curating and art history, a fashion student, a student of fashion design, and a student of special effects.
In addition we have three students taking up art foundation courses in preparation for university art courses next year, two students likely to study in the United States, a student at Auckland University in global rights and human studies, a recruit for the Royal Navy, and another seafarer who will be studyinga foundation degree in nautical science / marine operations.
Not everyone, of course, has opted to apply to university, and there are a host of students who intend to use the next year to take the opportunity to broaden their horizons and gain invaluable life experience through travel and work in industry, and once the international travel situation eases, we can expect to see many of the them set out on journeys and adventures around the world. We really hope that they will keep us updated and come back to see us on their return to tell us about their experiences.
These are amazing young men and women – our amazing young men and women, and they are setting out on incredible adventures and careers that will last their lifetimes. School is behind them, and they are looking to the future now. We wish them all happiness and success on their journeys and will miss them very much. And for the year groups that follow, I would encourage you to be absolutely inspired by the choices and the aspiration of the year group to whom we say farewell.