Katherine's winning double act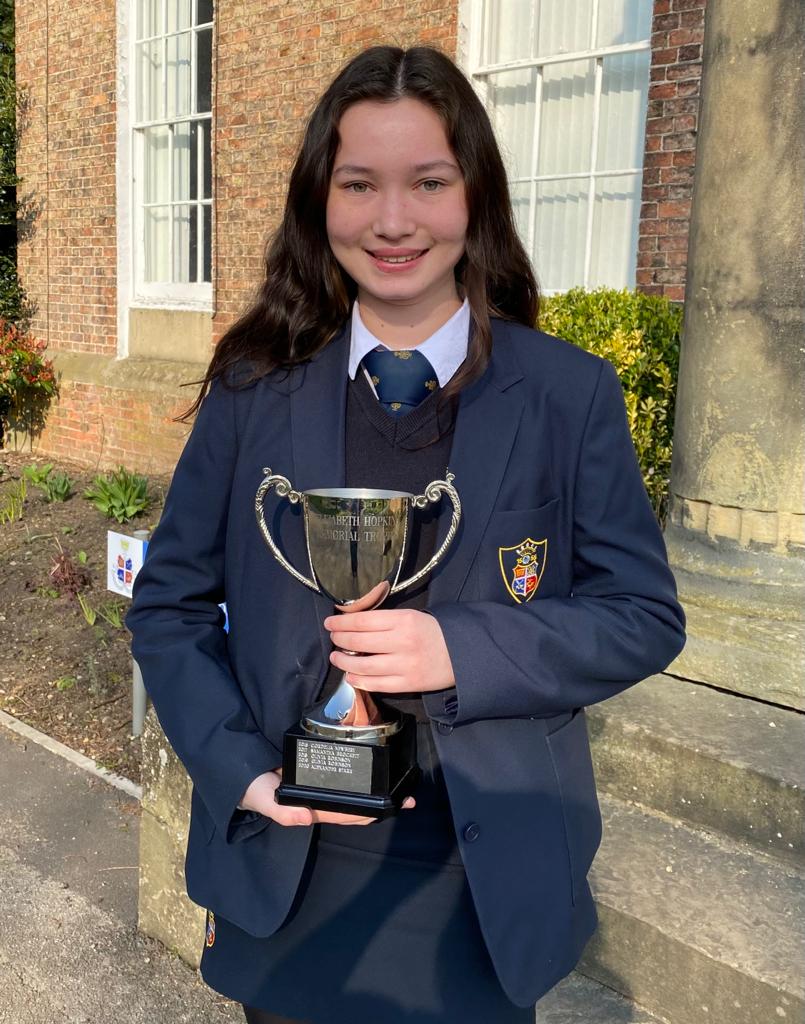 A TALENTED Ripon Grammar School student has impressed judges with her exceptional mastery of two instruments.
Boarding student Katherine Wedgner's performance on both oboe and piano won her the Elizabeth Hopkins Trophy in the virtuoso class at Harrogate Competitive Festival.
Having performed two pieces well above Grade 8 level, she was delighted to pick up the cup: "I didn't think I was going to win," said the 17-year-old, from the Netherlands. "The standards were very high, I thought the others were so good."
Studying maths, geography and chemistry at A-level, Katharine is now working towards her piano and oboe diplomas with her very proud teachers Katie Bell (piano) and Jill Garside (oboe), having achieved Grade 8 levels in both.
Director of music Michael Barker said it was an amazing achievement: "The pieces Katherine chose were way above Grade 8 level. It shows tremendous versatility to play two instruments to such a very high standard."
Planning to study geography or earth sciences at university, the keen hockey player is among the 24 musicians performing in the school orchestra for Beauty and the Beast and she also plays in RGS's chamber orchestra.