London's calling for artist Mia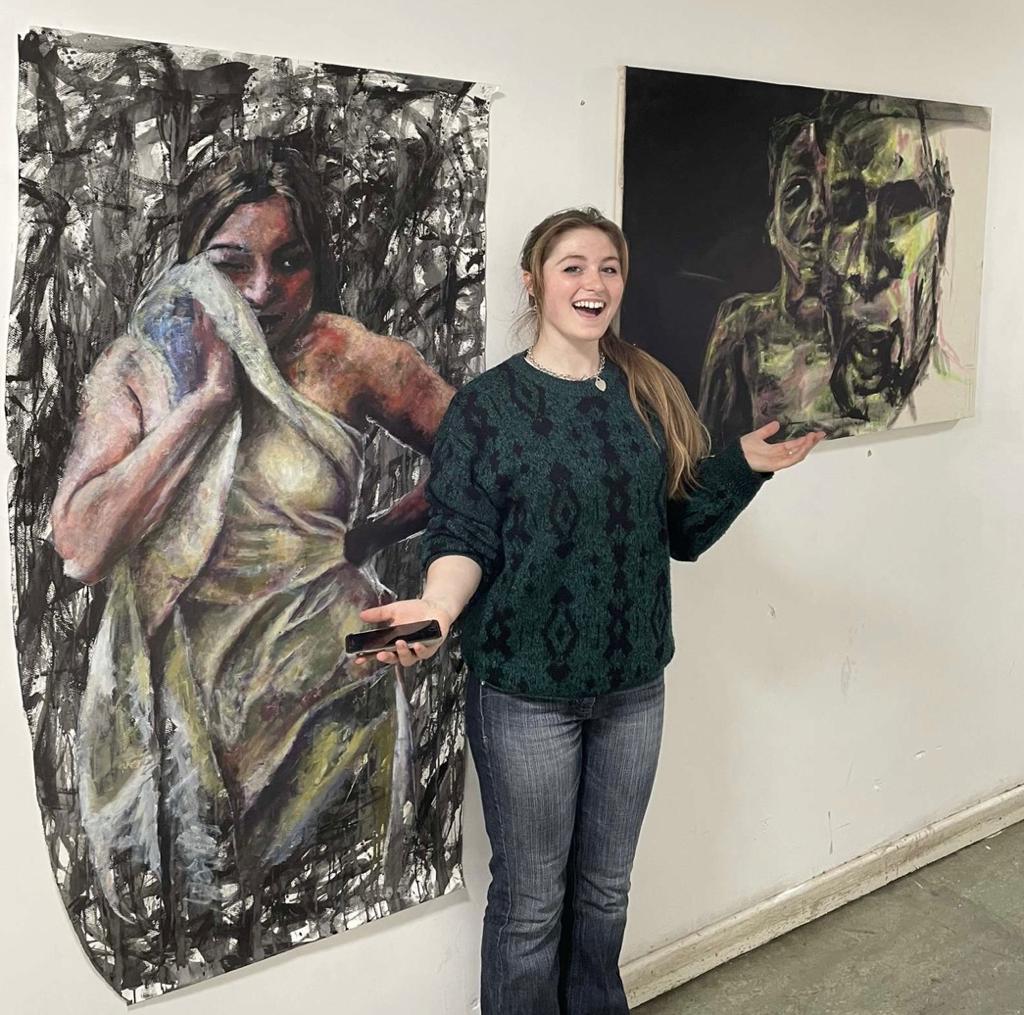 A TALENTED RGS A-level art student has had two of her works selected for a London exhibition.
Two stunning paintings by Mia Barnett, 18, featured at the Runt of the Litter alternative art collective in Hackney Wick.
The largely performance art event, which grew out of a reaction to the depressing cultural landscape of lockdowns, promotes artists working with experimental dance, performance, video work, visual art, theatre, and sound.
Mia, who plans to study fine art at the University of Edinburgh next year, said she was delighted to have her Self-portrait of a Futurist Woman, which explores modern feminism from the point of view of a young woman, alongside one of her untitled works, included in the warehouse exhibition.
"It was an incredible atmosphere and opened my eyes to the world of performance art. It was also helpful to meet artists who perform for a living and other like-minded people," said Mia, who was paid to take part.
"The event was out of the box and truly inspirational for my art moving towards my final A-level exam."
Studying art, English literature and history at A-level, Mia works mostly with chalks, acrylic paints, and inks using a dry brushing technique for her paintings, but she's also experimenting with sculpture.
"In the future, I hope to be able to create installations," she says.
"I find art to be the truest expression of someone's thoughts or feelings. It's often not confined by language so even if someone struggles to say something with words, they can still use art to present what's on their mind.
"I'm also fascinated by artworks in terms of their history; art is the closest we will ever get to having a conversation with someone from the past. As we look at a piece of work in a gallery, we see it exactly as the artist themself and their contemporary audience saw it.
"My inspiration comes mostly from Francis Bacon and Caravaggio but in terms of subject I'm inspired by the people around me. I find anything I'm reading about at the time also has a large influence on my work."
Her ambition is to work as an art gallery curator while continuing to practise her art.