Meet Miss Donkin, our new school counsellor
Miss Amanda Donkin, school counsellor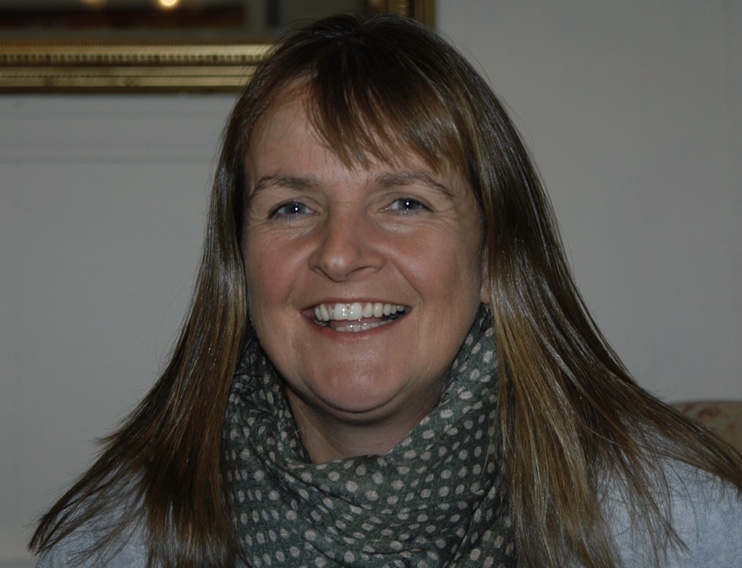 Q: What attracted you to apply for a job at RGS?
I previously worked as a school counsellor for Darlington Mind and really enjoyed the work and felt that being part of the permanent team within a school would give more opportunities to provide support and be more involved.
Q: What was your previous job?
My overall role was an adult and young person's counsellor for Darlington Mind working on their Young Person's Project (counselling in schools in Hambleton and Richmondshire), the Durham Policy Community Care Project (working with victims of domestic abuse) and the Rapid Response Suicide Prevention Project.
Alongside my work here I also have a private counselling practice working with adults and young people from my counselling room (a shepherd's hut) at home, I counsel for Gamcare, a charity who supports those struggling with gambling addiction and their dependants.
I am also a semi-professional rider, riding horses as they start their ridden careers and working with horses whose riders are having difficulties with them, although this is on hold now as I ruptured my Achilles tendon in February so I'm still rehabilitating following surgery.
Q: Why did you decide to become a counsellor?
I always had an interest in working with people therapeutically and completed my degree in psychology. When I went for my first interview post-graduation it scared me senseless. With hindsight it was probably just the wrong place for me, however I wasn't taking any chances and promptly decided it wasn't for me. I then ran a restaurant and continued working in the hospitality industry until I got the opportunity to move to Newmarket and work in the horse racing industry – I worked my way up to assistant trainer, having a great time. After yet another rainy Saturday evening meeting I had one of those moments where I recognised that there was no further progression in my career and a chance meeting with the head of welfare for a charity which supports people in the horseracing industry led me to working for them as a welfare officer and reconnecting with my training. This time the timing and location were right, and I haven't looked back. I moved back north for the charity when a vacancy came up and things have developed from there.
Q: What is the best/worst bit about the job?
The best bit is, of course, facilitating positive change for people ad enabling them to feel happier. The worst bit finding somewhere to park!
Q: What was your first impression of the staff and students at RGS?
Everyone has been very friendly and welcoming......so far .
Q: How does the environment compare to your previous workplace?
It's nice to have a base as my previous role with Mind had me travelling around quite a large area visiting a number of schools and so I felt quite nomadic.
Q: What has been/do you expect to be your biggest challenge here?
Don't know yet…
Q: How would you describe the RGS school community in three words?
Friendly, welcoming, and I've not yet spent enough time here to give a third word.
Q: Who or what inspired you when you were at school?
I was motivated by having opportunities which my parents didn't have and making the most of those opportunities.
Q: What subject, if any, did you struggle with at school?
Physics.....dropped it as soon as possible!
Q: What are your hobbies?
Horse riding and training my spaniel.
Q: Tell us something about yourself which might surprise people
Feels like you're expecting something very exciting, and I may disappoint… I have been on television, riding a 'problem' horse who was being worked with by a natural horsemanship trainer – my five minutes of fame!