MUSIC: Students sing praises of their virtual music teachers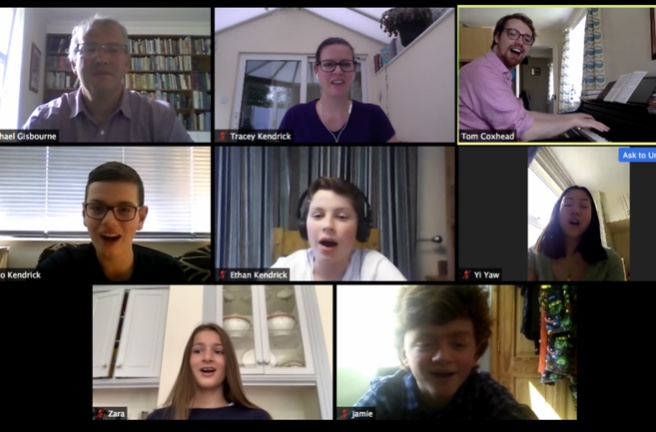 Ripon Grammar School students have been singing together and enjoying music lessons throughout lockdown thanks to all those teachers who ensure they remain hard at work learning music remotely. ANNABELLE PATERSON talks to a number of students who are full of praise for their Ripon Cathedral tutors
RIPON Cathedral choristers and RGS students Ethan and Theo Kendrick, Yi Yaw, Jamie Tabor and Zara Ali normally fill Ripon Cathedral with songs of praise.
However, while the cathedral's daily music has been silenced by coronavirus, director of music Andrew Bryden, and music outreach co-ordinator Tracey Kendrick, have not only kept up the choristers' vocal training, but also maintained the very strong bonds of friendship formed as cathedral choristers.
Every weekday since lockdown rehearsals have continued, which means so much to the choristers, who, as Theo clearly recognises, feel connected by their passion for singing. He says lockdown has provided a good opportunity to reflect on how lucky they are to be a part of the choir.
However, the move to virtual meetings has brought with it new challenges. Whilst the choristers can sing to an accompaniment, they cannot be heard by their choir leader, which makes correcting any mistakes difficult. All five agreed this was one of the hardest parts of singing virtually and lamented at not being able to have the little side chats with their neighbour to ask for, or offer, help. Singing in parts has also been more complex, they added.
Director of music Andrew Bryden describes online singing as the best possible solution in the present climate, although it can never replace real choir rehearsals. However, this is undoubtedly a solution which has been embraced with gusto and met with much appreciation from the choristers. Lots of effort has been placed on trying different methods and developing those that work.
Very grateful to be able to continue their exceptional singing training, the older choristers have also enjoyed the opportunity to take leadership roles in planning activities for the younger members.
Furthermore, unlike pre-lockdown when boy and girl choristers met separately to rehearse, now the two choirs have combined and the choristers have expressed their enjoyment in being able learn more about each other and develop their strong friendships.
This has been aided by the choir leaders creating a webpage of activities including a scavenger hunt and a monthly interactive family quiz night for all chorister families.
As Andrew Bryden proudly comments, Ripon Cathedral Choir is member-driven. Unlike some other cathedral choirs, he feels their success both before and during lockdown is due to putting the music in an equal position to the social aspects of a choir. He says the ultimate gain is to keep the 'tribe' together and by doing that the music happens.
For the choristers, their enjoyment of music-making also extends beyond their voices. Zara explains that their exceptional choral training aids their progression in a variety of other musical instruments. The continuation of choir rehearsals throughout lockdown has consequently helped choristers continue excelling in their respective instruments. Zara, Jamie, Yi and Ethan are all keen pianists with Zara also playing the oboe and Ethan the organ.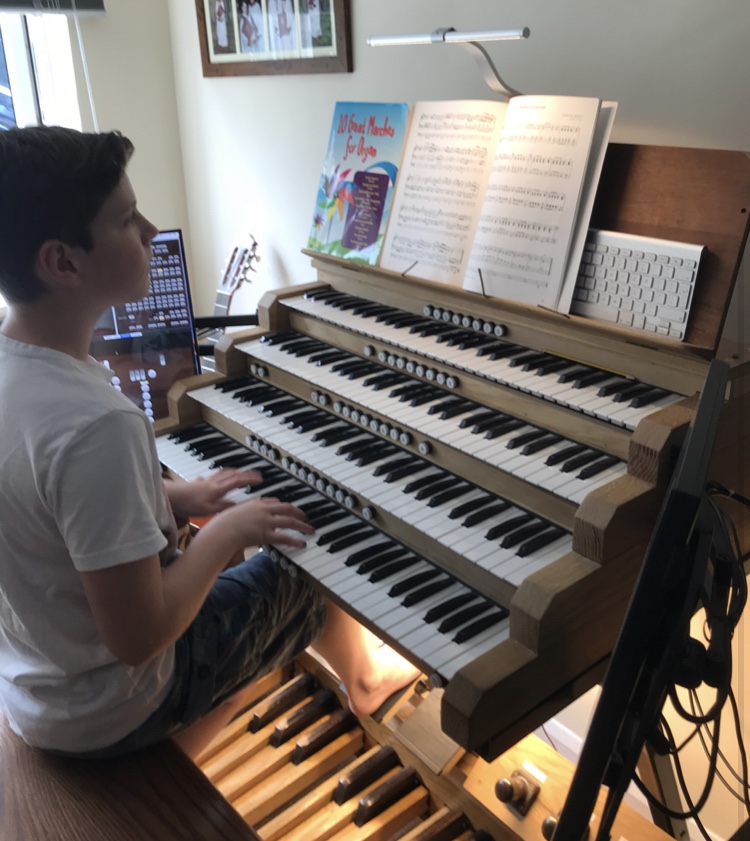 When Ethan auditioned to join the cathedral choir Mr Bryden asked why he wanted to be a chorister and his response was: "Because I want to be an organist and being a chorister will help me understand what I need to do!"
After more than a year of lessons with assistant organist Tom Coxhead, Ethan's stunning rendition of 'How brightly shines the morning star' concluded Ripon Cathedral's Evening Prayer on April 3. He explained he felt very nervous playing for a virtual service: "It is put out there to the whole world." But he really enjoys the fact he is learning a diminishing art. "Not many people know about the organ, so I hope to help bring it back to being the famous instrument it once was."
Ethan has entered Ripon Young Musician of the Year twice and has been highly commended for his playing. He is the youngest ever member to join the Leeds Organist Association and has had the opportunity to play various organs, including at Ripon Cathedral, Manchester Town Hall, Manchester Cathedral, Brecon Cathedral, Hexham Abbey, St Hilda's South Shields, Ampleforth Abbey, Halifax Minster and Bridlington Priory.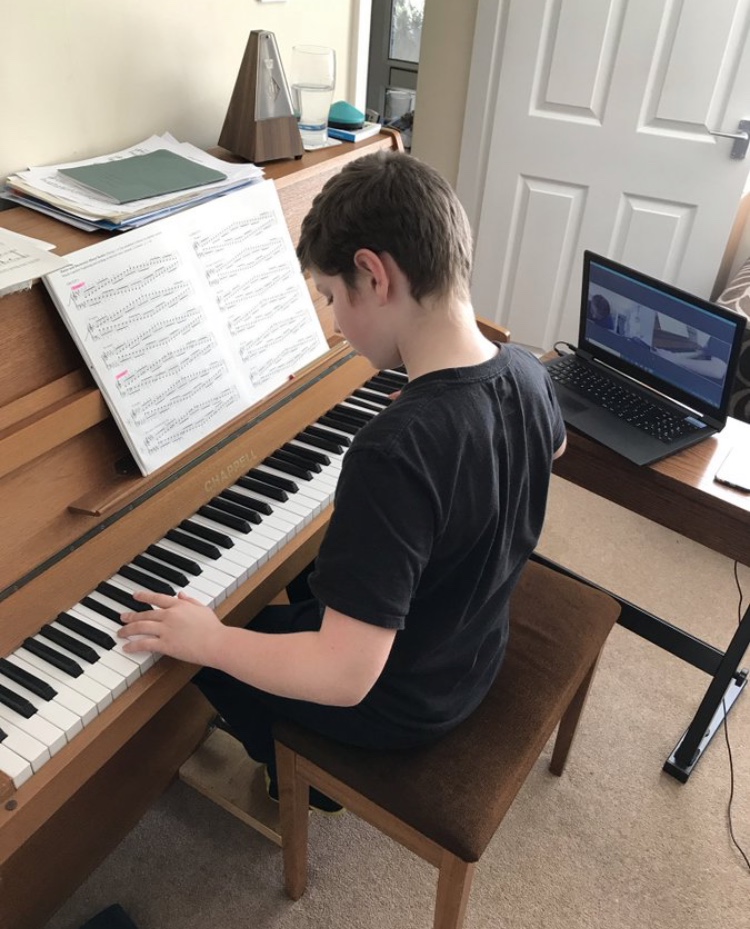 Hoping to gain an apprenticeship in building organs after leaving RGS, Ethan also has a real interest in the technical aspects of the how the organ works and has had a few visits to Harrison & Harrison's organ builders in Durham, who restore and service Ripon Cathedral's organ.
Like the choristers, most of our musical students have not let lockdown stop them making music and continuing with their exams. Drummer Jasper Denby passed his Grade 2 Rockschool Drum exams virtually by recording himself playing and sending the video to the examiner for marking.
RGS head of music Mr Barker said he was very grateful to all the music teachers providing a remote learning experience for our students: "Virtual music lessons are still continuing and students can sign up for lessons on our website. I would like to say a big thank you to all our RGS peripatetic music staff who have and still are teaching more than 130 of our students remotely and helping keep our students musical."