Musician Sam returns from troubled Jamboree to end school on a high note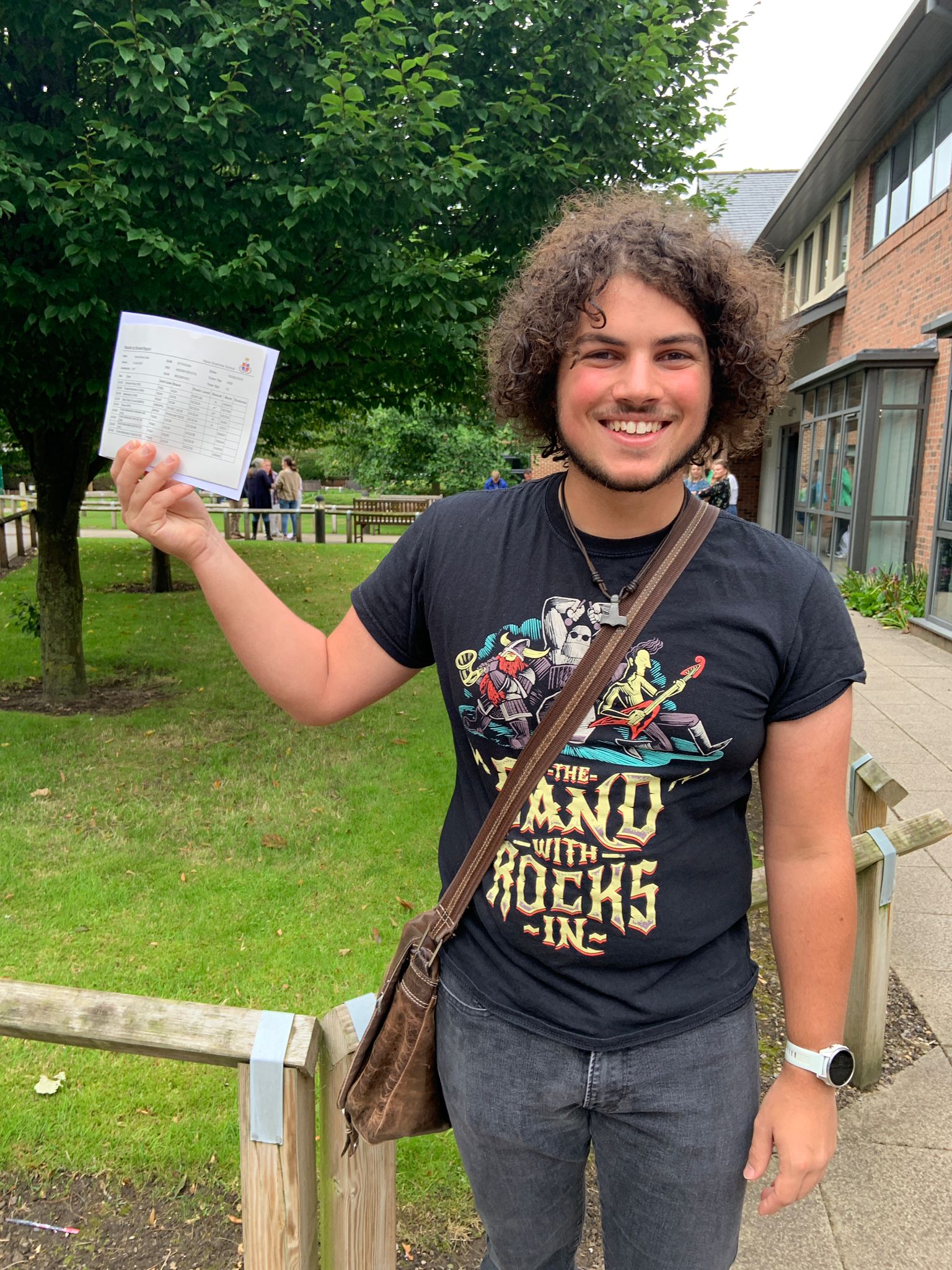 A YOUNG Scout leader and talented musician has returned from the troubled World Scout Jamboree in South Korea to end his school days on a high note.
Ripon Grammar School student Samuel Cann collected two A*s and three A grades at A-level, which secures his place to study aerospace engineering at the University of Manchester.
The 18-year-old, who has also achieved a Grade 8 in singing, and 7s in violin, drum and bass guitar, returned from the Scouting event, where extreme weather conditions caused havoc, just three days before A-level result day.
"I couldn't believe my eyes when I opened my results - I was over the moon! I was convinced I wouldn't make the grade in some, but getting all As and above was amazing."
Although youngsters faced a typhoon, heatwave, flooded tents and sewage spills, Sam said he was determined to make the most of his time in South Korea's western coast and later when evacuated to Seoul.
Despite the fact it was plagued with problems, the teenager, from Sharow outside Ripon, said: "It was an experience and a half. We went through trials, for sure, but I think it really hardened me as a person and my mental resilience is now unbreakable.
"I met so many people from all over the world, being able to talk with people from Asia, Africa and Europe all in one room is just amazing. I've made lifelong friends with the people that I was working with, and it really opened my eyes as to how wide this world really is."
A 'network' Scout, he was there as part of the international support team and left the Jamboree site in south-western county of Buan to support UK Scouts as they continued with their jamboree activities in and around the city of Seoul.
Hi mother Sarah said: "At least he came home intact and smiling. I'm most proud that he is a happy, kind and resilient young man. His results are down to his own hard work and a great set of teachers."
Sam juggled his A-level studies with leading roles in school musicals and concerts as well as playing in professional pit orchestras for a number of musicals in North Yorkshire theatres and working at Ripon City Golf Club.
*Of the 149 students sitting A-levels at RGS, 82.5% achieved grades A-B and 56.3% grades A*-A, with 98 A* grades in total. The top-performing student, Ben Statham, 18, from outside Ripon, achieved five A* grades, with six students achieving four A*s.