My passion for lifelong learning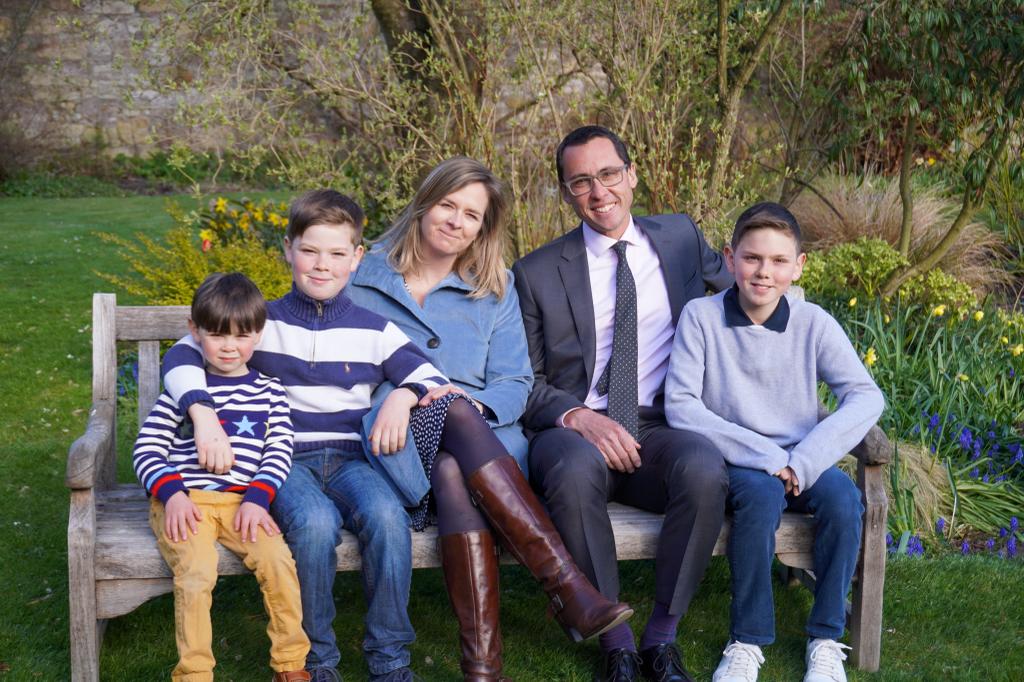 Headmaster Simon Brian was inspired by his RGS peers, whose talent bred talent across the school. He looks back on what he learnt, and explains why he is still learning
LOOKING back on his time as a pupil at Ripon Grammar School, Simon Brian, now headmaster of a leading independent school in Scotland, has one major regret.
"I don't think I ever really appreciated how much time and effort my teachers put into their work. I see all that so clearly now, but those subject passions I developed came from the hard graft of my teachers; I wish I had been more grateful and less of a pain to them."
Simon, who took up his post as head of St Leonards International Baccalaureate school in St Andrews in 2021, got his first taste of working in schools during his gap year.
After taking A-levels in French, German and biology in 1995, he had a job in a school in Australia where he coached sport and worked in a boarding house: "This was my first taste of working in schools, and I suppose the basis for how my professional life developed," he says.
Although he dreamt of becoming a pilot, professional sports player or round-the-world traveller when he was at school, since leaving the University of Edinburgh, where he studied French and German, he has always worked in education.
"I love seeing people grow and develop, and I love to help support them in doing so. This is what schools are all about, and it's such a privilege to be part of that learning journey with young people," he says.
"I have taught English in a few parts of the world - a school near Biarritz, the University of Rouen, schools in the Salzburg region of Austria, and even one summer in Nepal."
After training formally as a teacher in his mid-20s, Simon went on to work at Dulwich College, Highgate School, Cheltenham College and Charterhouse before taking up the headship of St Leonards.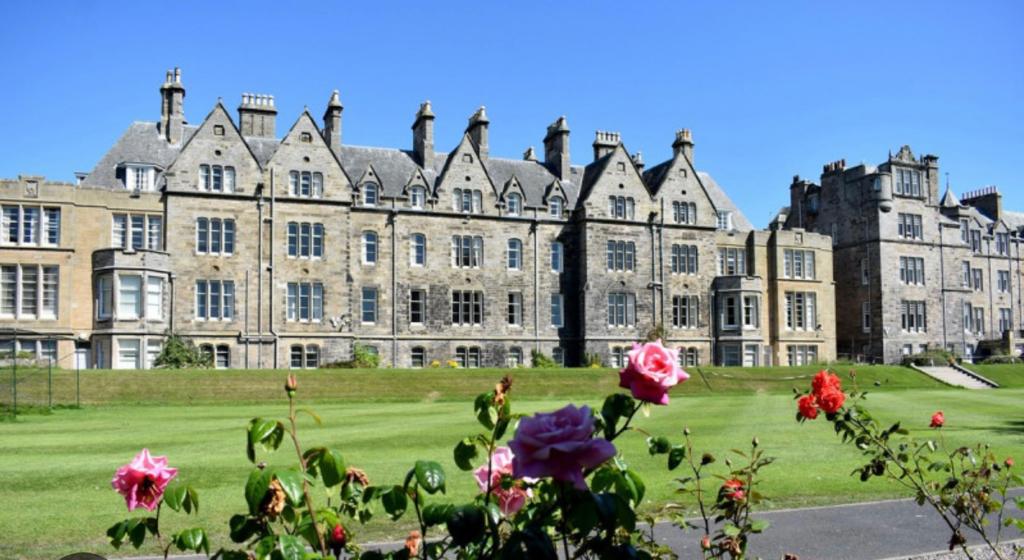 His advice to current RGS students interested in following a similar career path is to go and visit schools: "Speak to teachers and educators; be really open to learning from others," he says. "And work hard."
While he hates dealing with the daily onslaught of emails, he is in no doubt his career has enriched his life: "Schools bring me into contact with such diverse people and I have loved meeting people from so many different backgrounds over the years. The diversity of these encounters helps me to keep an open mind, enriches me, and makes me think hard about how I can do my job as best I can."
It's not without its challenges, of course, such as leading a school into lockdown in March 2020: "The move to an online environment was a huge operation for everyone in the country, and it made us all re-think, adapt and innovate like I've never previously known."
There is so much going on at St Leonards, he says, that there's never a dull moment: "On a typical day, I'm on the beach for a run around 6:30am, then into school for 8am where I greet pupils and teachers.
"I'm out and about a lot during the school day, meeting colleagues, speaking with pupils, and generally doing everything I can to support all those in our community.
"At the end of lessons I sometimes join the junior pupils for a club, pop into the boarding houses or just spend time with my family."
When he was at RGS, the people who inspired him most were many of his peers: "I thought there were some great role models at RGS for sport, music, drama, academics; they gave others a real sense of what might be possible through their examples, and in many ways their talent bred talent across the whole school."
From the age of 11, he was hooked on rugby and cricket, and went on to captain the 1st XV: "If I recall correctly, we also had some major cricketing success in the early 90s. I was fortunate enough to play for the Ripon clubs too in both rugby and cricket.
"I also discovered drama and acted in the school productions of She Stoops to Conquer, West Side Story and Twelfth Night. Volunteering was an important part of my time in my later years at RGS, and I worked in a few different locations with local support organisations. Oh, and I was a paperboy for a few years, worked at Drake's chippy, and pulled pints at The Unicorn!"
Looking back, he says the most important lesson he learnt while he was at school was to: "Shut up and listen."
He has memorable memories of some of his 'brilliant' teachers: "Mrs Swainston was a legendary French teacher, Miss Ward got me hooked on German, Mr Garvey and Mr Miller were my sporting heroes, Mr Lister was a good laugh on the stage and in the classics classroom, and Mr Postlethwaite was just the no-nonsense, clear and firm deputy head who ensured law and order."
He believes lifelong learning is essential: "I'm probably even readier today than I was at RGS to keep learning."
Although he thinks it was probably a mistake to try to learn to surf in his forties: "In complete defiance of my age, and thinking that I could still manage it, I bought a surfboard for my 45th birthday and have been trying to teach myself to surf in the bay here. Just wrong," he jokes.
Beautiful though St Andrews is, he does miss Ripon and Yorkshire: "Ripon was my home for seven years and I loved living by the river - we used to camp out in the fields near the riverside, and I caught my first fish there too!
"Growing up in Ripon, being educated there, seeing so many opportunities for young people - these are some of the great memories I have of North Yorkshire. My parents and brother live in York, so I do manage to pop back from time to time.
He and his wife Veronique have three boys aged 13, 11 and six: "I really want them to know the happiness, opportunities and fulfilment that I was able to have as an adolescent," he says.
Simon pictured with wife Veronique and sons, top. St Leonards school, above. School days, below: