New student leaders appointed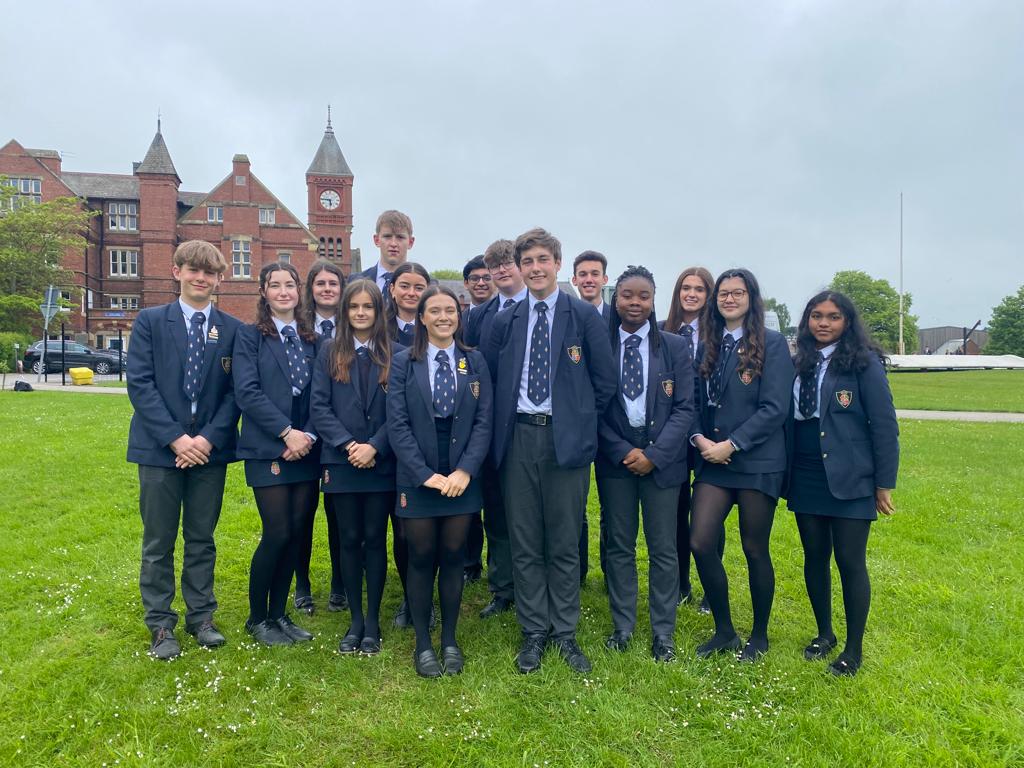 RIPON Grammar School has selected its new student leaders for the coming year.
Head girl Eva Joussemet, 17, and head boy Edward Murray, 16, will lead an impressive team of 13 deputies at RGS and aim to promote an environment where every student feels represented and fulfilled.
All the candidates were interviewed for their roles, following a rigorous selection process which included written applications.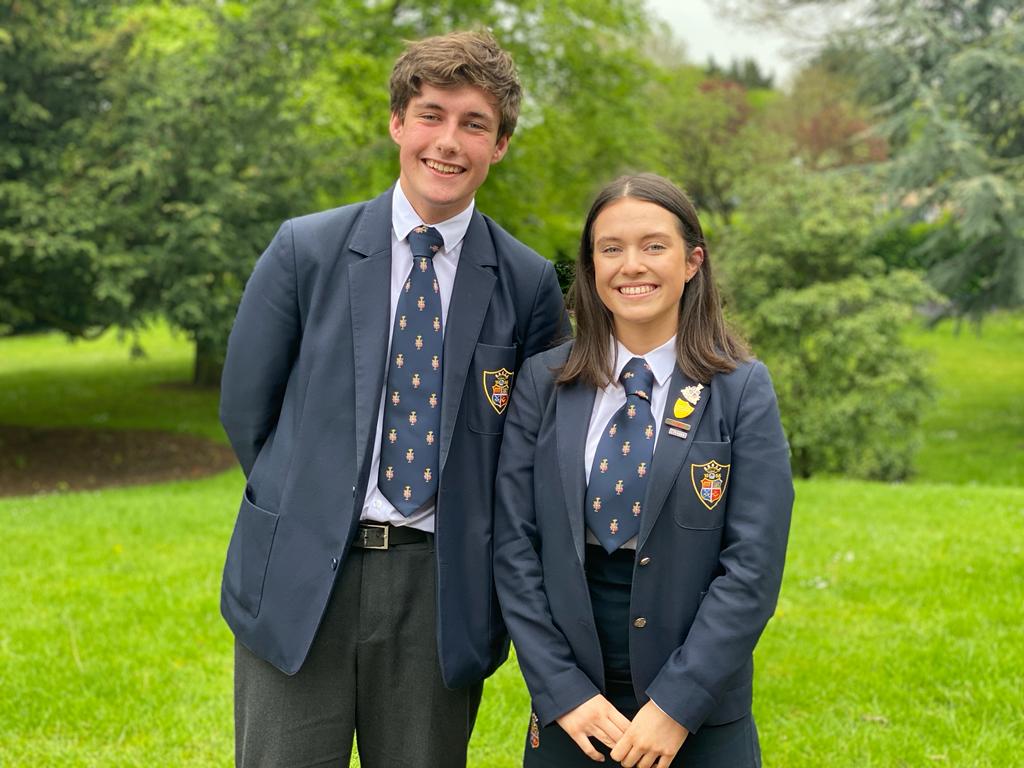 Aspiring barrister Eva, a talented actress who has starred in several school productions and is working towards her Grade 7 drama qualification, said: "I am so excited and feel very privileged to be appointed head girl.
"Throughout my time at Ripon Grammar School, I have always looked up to the school officers and feel they play such an important part in shaping the student body and the school as a whole."
The keen netball and tennis player from Littlethorpe, who volunteers at a café supporting young people with disabilities and also supports Year 7 language students at RGS, added: "I am really looking forward to working with Edward and leading the great team of school officers.
Studying studying RE, psychology and French at A-level, she said: "I think RGS is an amazing school and want to continue to promote it in the best possible light to prospective students, parents and the wider community."
Edward, who regularly volunteers at a children's summer camp, says he wants help create a greater awareness of mental health issues and foster a greater sense of community at RGS.
Studying for A-levels in maths, history and economics, he says: "As head boy I hope to help create an environment where every student feels represented and has opportunities to do the things they enjoy."
Hoping to pursue a career in politics, he explained how a trip to Malawi with the charity Tearfund in 2017 first sparked his interest in global affairs: "I witnessed first-hand the conditions many people live in."
Planning to read politics and economics at university and currently exploring issues surrounding freedom, democracy and tolerance for his extended project qualification, he is actively involved in his local constituency, where he is a member of the Labour Party.
The skilled guitar player, from Harrogate, is also a gifted actor, winning Best Actor award for his role in the Hutton House Drama production of Nanny McFee and recently directing this year's production of Coraline.
Eva and Edward's 13 deputies have all excelled both in and outside the classroom, having immersed themselves in a wide range of extra-curricular activities.
They have been given individual responsibilities and will play an important role in various aspects of school life ranging from boarding, community and environment to enrichment, publicity and student equalities and welfare.
They are:
Head of girls' boarding - Eunice Adeyemi; Head of boys' boarding - Lucas Wilkinson; Head of Hutton - Florence Maylor; Head of De Grey - Felix Denby; Head of Porteus - Olivia Richardson; Head of School House - Maddie Lissenburg; Welfare - Millie Dean; Equalities -Himansa Silva; New students Sophie Bowe; Community - William Jarvis; Environment - Evie Harry; Enrichment - Samarth Dasarathi and Publicity - Sam Lewis.
Headmaster Jonathan Webb, who interviewed head boy and head girl candidates, said: "Applications for all our school officer positions were of an extremely high standard. I would like to congratulate those who were selected from a strong field, it was a very difficult choice to make.
"School officers play a key role as ambassadors for the school, giving students a voice and taking the school forward in a range of initiatives. It's encouraging that so many students embody the qualities we are looking for."
Head of sixth form Terry Fell added: "They are all great role models and we are excited to be working with such a talented and dynamic team."