Past pupil poses radical ideas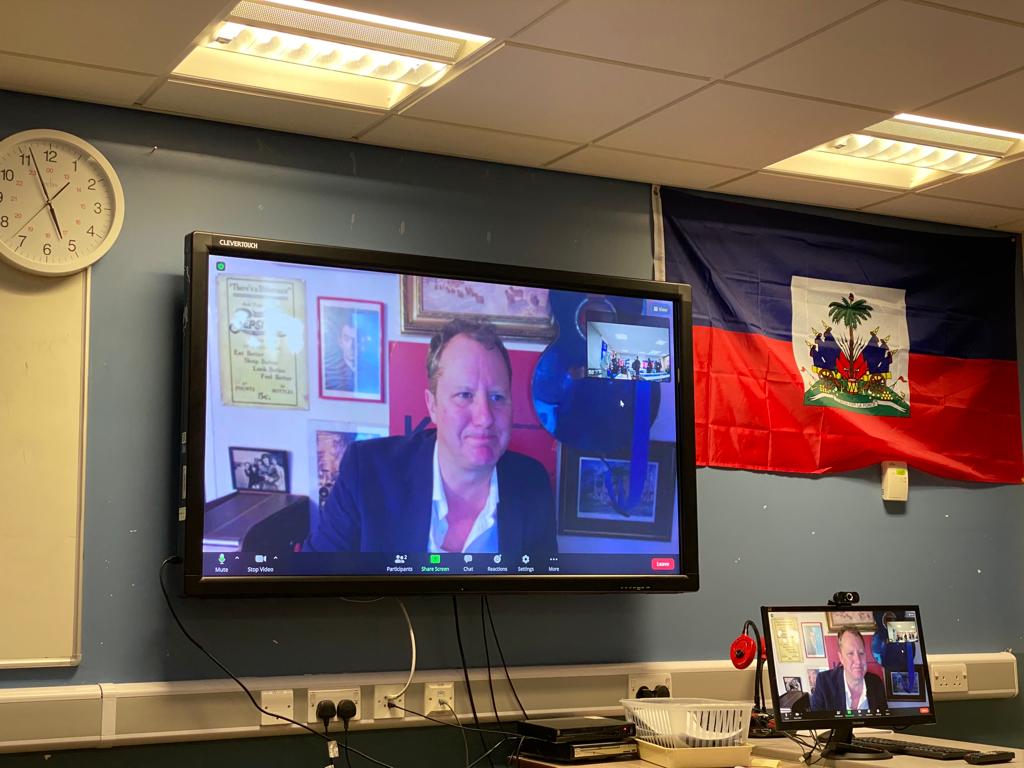 PAST pupil and free marketeer Christopher Snowdon sparked some stimulating debate amongst RGS's history, economics and politics students.
Encouraging them to think the unthinkable, author and journalist Mr Snowdon put forward a range of radical proposals, including the privatisation of our National Health Service and education system.
Cincinnati Society members, made up of RGS's senior history, politics and economics students, rose to the challenge, demonstrating their breadth of knowledge and powers of persuasion as they engaged in what turned out to be a lively debate.
Mr Snowdon, head of lifestyle economics at the Institute of Economic Affairs, told how the independent think tank had been set up in 1955 to promote free market ideas after the first and second world wars encouraged 'an expansion of state restrictions on liberties'.

The IEA funds research and discussion papers aimed at encouraging more private enterprise with less interference from the state, he said.
Appearing regularly on programmes like Newsnight and on Radio 4 and writing for the Spectator, the Telegraph and Spiked, he is a vocal opponent of government intervention in matters such as alcohol and obesity.
Mr Snowdon, who left RGS in 1994 to study history at Lancaster University and has written a number of books, including Selfishness, Greed and Capitalism, argued for the privatisation of the NHS.
"We should create a system like the rest of the developed world, bar America, which is not a good example. I'm talking about what we have in France, Sweden, Switzerland, Spain and Holland."
He argued Britain should spend less on healthcare while getting better outcomes: "We have a lack of choice. It's not a case of getting rid of universal healthcare. We could introduce a voucher or an insurance system, where people could choose who and where they would go to for operations.
"The government would step in for those who can't afford it, so that it remains free at the point of need."
Mr Snowdon, who appeared via Zoom from London, argued that our education system could be run along similar lines: "This is what happens in Sweden, where people get vouchers and become a customer and decide where they want to send their child.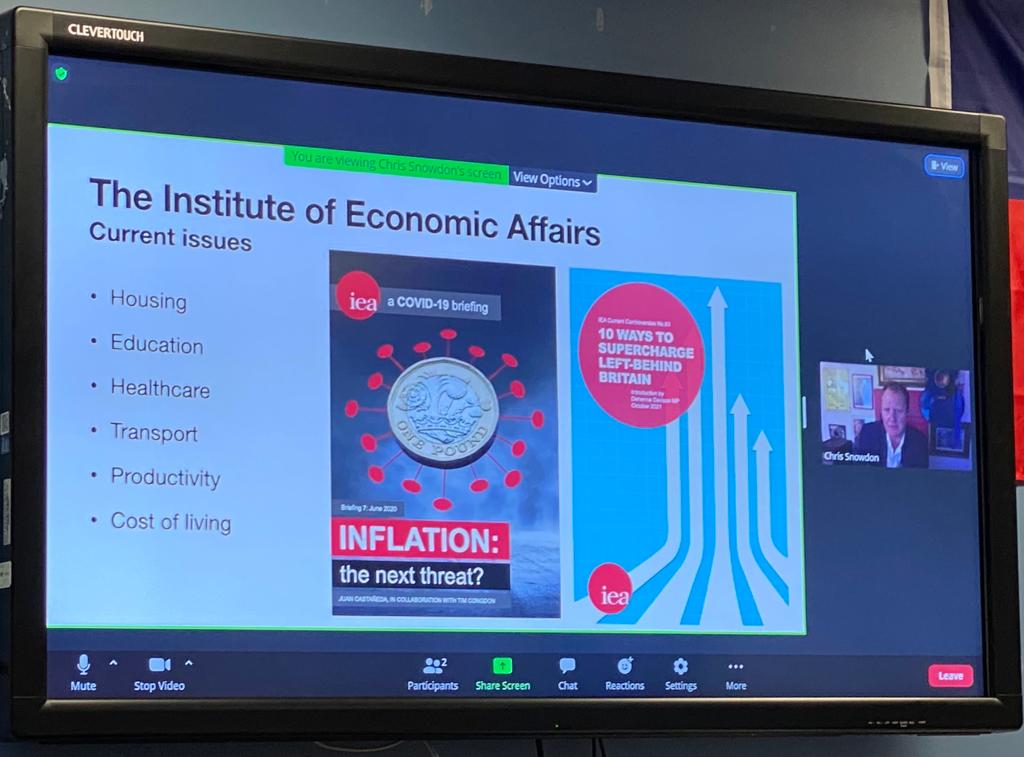 "We have a lottery system. The issue is about choice," he said
He added: "We have really profound problems with the economy coming up. We need to reform public services to get more bang for our buck, increase efficiency and a desire to please the customer."
Students argued that the efficiency of healthcare and education systems in countries with different demographics couldn't be compared and pointed out that the cigarette industry was an example of free market failure, requiring government intervention through taxes.
They also questioned the contribution of the free market in the light of climate change and
raised the role of deregulation in the lead up to the 2008 financial crisis and the lack of affordable housing requiring government investment.
Sixth former Bertie Wood, who aims to work in commercial law, said: "Our economics syllabus is taught from a neutral perspective, but I found it interesting to apply the economics to the politics.
"It was also fantastic revision to be able to think back to what we have learned over the years and use it to form a conflicting argument. Also, the regulations and deregulations Mr Snowdon discussed may one day affect my work in commercial law.
"He made some bold statements. However, when he explained them, they weren't as radical as they first seemed. I think we gave him a good grilling but over a Zoom call, it was difficult to have a thorough debate.
"I'm very glad I went, and it was a great experience not just for my studies but also for life as I will soon be able to actively engage in politics when I'm 18."
Henry Bushell added: "It was an engaging and interesting presentation, in particular for those of us who study economics, offering a view of the political economy which isn't necessarily always offered by the textbooks. Mr Snowdon offered great insight when answering questions which challenged his viewpoint."
The talk also gave students an insight into the history of the Institute of Economic Affairs and how it has affected economic discourse and encouraged more economic think tanks over the years, he said.