Phoebe makes a huge splash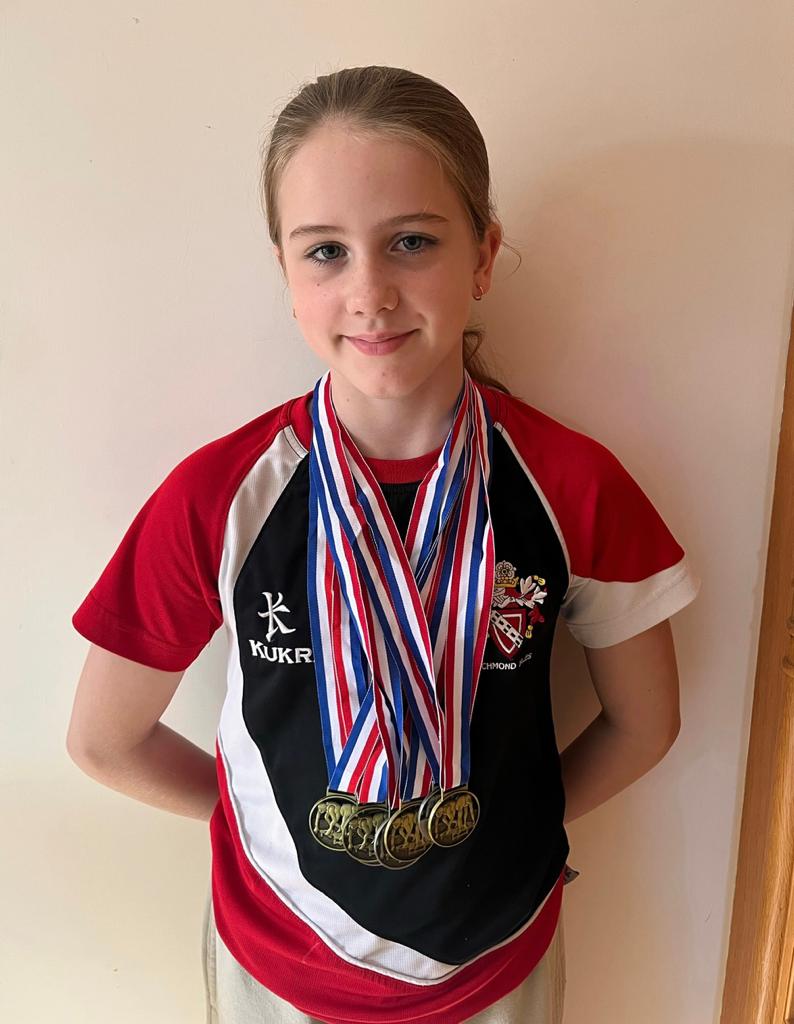 A YOUNG RGS athlete is making a huge splash in the world of competitive swimming.
Boarding student Phoebe Dilworth, who lives in Bellerby, added to her large haul of medals at a prestigious gala recently, where she picked up four golds and three silvers.
She achieved personal bests in 200m Freestyle ,200m Backstroke, 400m IM, 100m Backstroke, 100m Breaststroke, 100m Butterfly and 200m Breaststroke at the BOSSS Winter Swim Festival at Billingham Forum.
The 11-year-old, who swims in the 12-year-old age group, also qualified for the North-east regional championships at Ponds Forge in Sheffield, where she gained personal bests in four of her races.
Following in her older sister's footsteps, Phoebe started swimming for Richmond Dales Amateur Swimming Club at the age of seven and was selected this year for Northumberland & Durham's elite county development programme.
She trains for four sessions a week during term time, with seven sessions a week during school holidays.
Although she also enjoys football and crafting, most of her spare time is devoted to her swimming and attending galas, with the next big events coming up in Tynemouth and Sunderland.
Her ambitions are to continue to improve her skills and times and to continue to compete in northern regional championships.