RGS girls among fastest swimmers in the country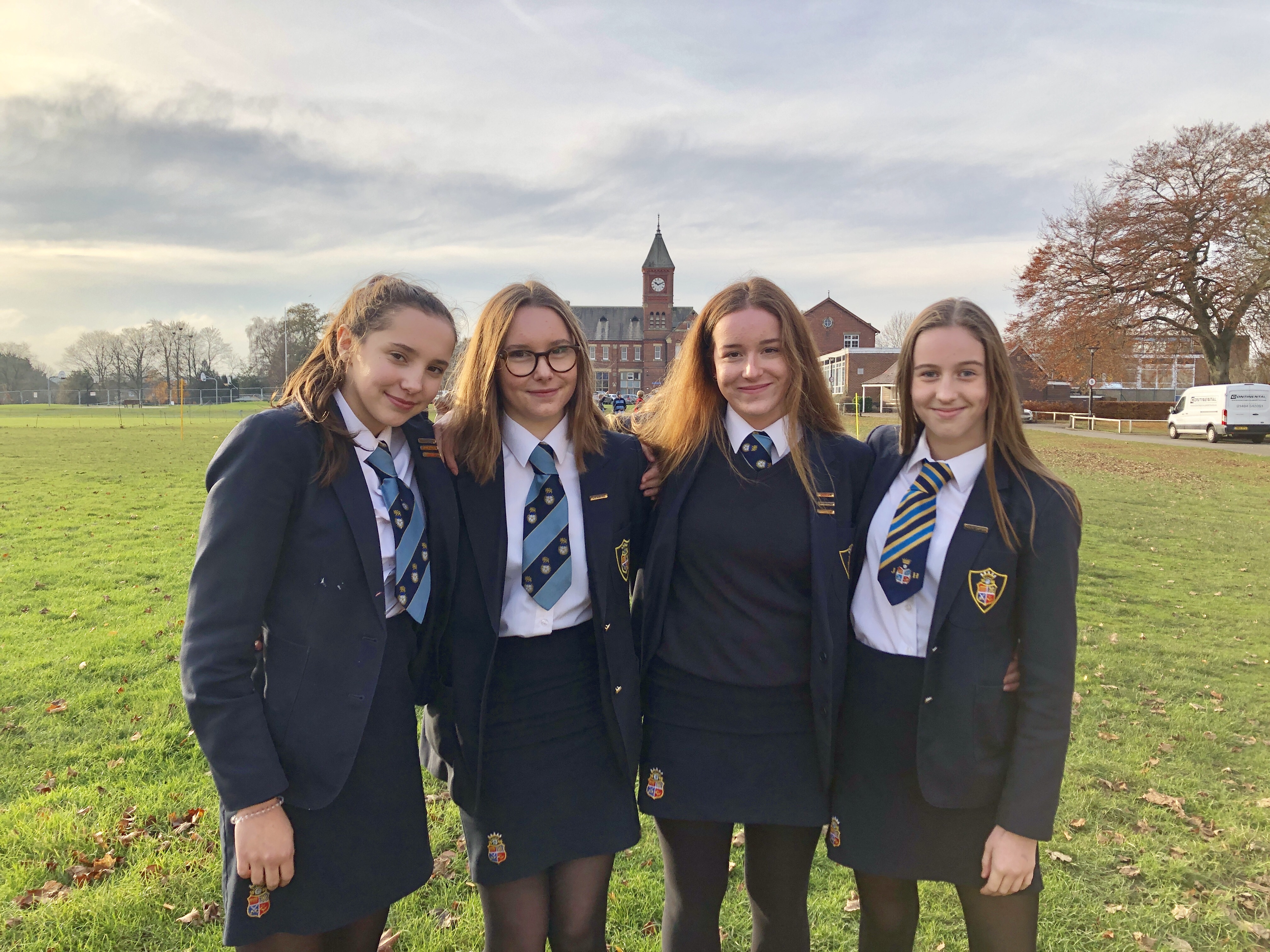 FOUR Ripon Grammar School swimmers have been rated among the fastest in the country following their outstanding performance at prestigious national championships in London's Olympic pool.
Evie Palmer-Jones, Agatha Scott, Georgi Houseman and Darcy Harper were competing against England's finest school relay teams at the event held in the London Aquatic Centre, the 2012 Olympic swimming venue.
The dedicated team, some of whom get up between 4 and 5am to train before school, came in 10th fastest in the freestyle and 11th fastest in the medley relay competition.
This is the second year running the RGS inter girls' team has beaten off stiff competition from other schools in the North-East regional heats to make it to the finals of the English Secondary Schools Team Championships.
They completed the 200m freestyle relay in an impressive 1minute 57seconds and the 200m medley relay in 2minutes 10seconds.
Darcy, 14, from Northallerton, swimming for the team for the first time this year, said she was delighted they beat last year's 13th placing: "I thought last year's performance would be hard to beat, so I was absolutely amazed. With this being my first time, I felt particularly proud. Everyone put in so much effort."
Evie, 14, from Ripon, added that the other 20 schools they were competing against had larger squads, and big reputations: "We were up against some of the best-known swimming schools in England, such as Millfield School, Mount Kelly College, Ellesmere College, Plymouth College and Sheffield Girls.
"The competition was so tough we didn't really expect to get to the final, so we were thrilled. "
Georgi, 14, from Bishop Thornton, said: "When I found out that we had just qualified for the final, I was very proud of us all."
But the girls were also very anxious, she explained: "We knew we had some tough opposition so were just wanting to swim the best we could and do ourselves proud."
Agatha, 14, from Ripon added: "We didn't think we would get into the final and, because we only just qualified, we were expected to come last."
She has been swimming since she was three and started competing aged nine. As well as being a member of Harrogate District Swimming Club, she represents her school in cross country, athletics and hockey: "I aim to get to the Commonwealth Games with my swimming and, if not, swim at university and compete in national competitions."
Evie, who swims for Richmond Dales, has been competing since she was eight years old: "My aim is to get to the nationals next summer," she said.
Boarding student Darcy, who has been swimming since she was four and is a member of the Bedale Sharks, trains in the RGS pool before and after school: "I am a very competitive person and love the feeling of letting all your built-up adrenaline out in a race," she said.
Georgi, who has been swimming since she was three years old, is a member of Harrogate District Swimming Club and also plays cricket for North Yorkshire, as well as representing her school in cricket, hockey, rounders and athletics: "I enjoy swimming because it is a way of keeping fit and you can do it all year round, no matter the weather, either on your own or as part of a team – it's also a skill you can use for the rest of your life."
Pictured, top, from left: Agatha, Evie, Georgi and Darcy