RGS riders compete in prestigious Hickstead nationals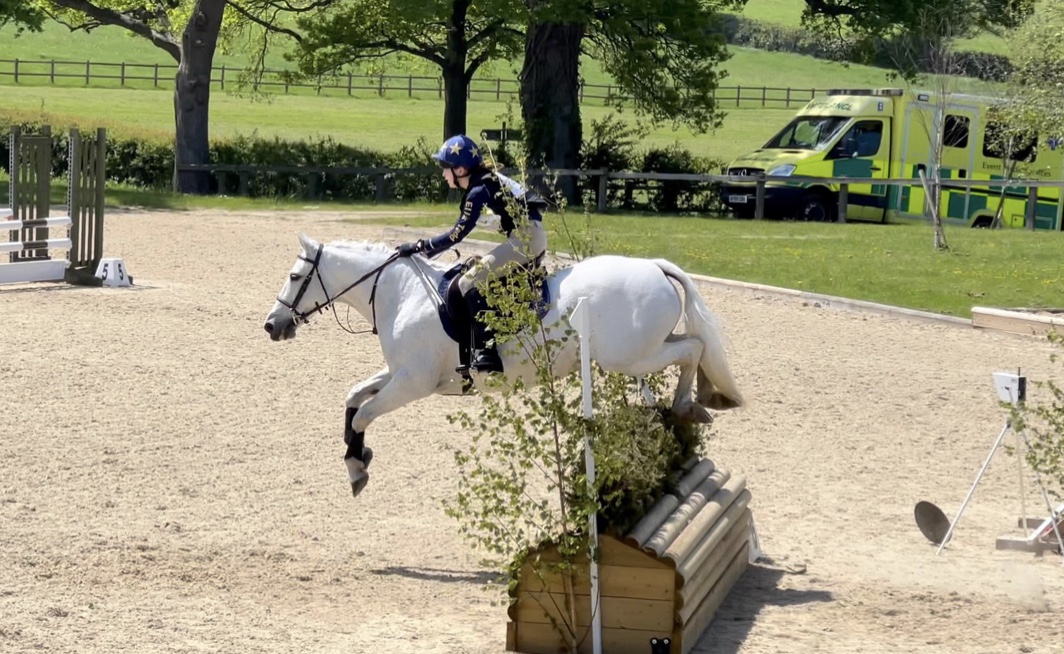 RGS riders beat off fierce competition to make it to the national eventing championships at the Hickstead Arena, where their team came 20th out of 44. ELLA TADD reports
THE RGS team was delighted to qualify for the NSEA National Arena 85cm Eventing Championships at the All England Jumping Course at Hickstead.
It was a huge thrill to have the opportunity to compete where all the great show jumpers are seen on TV.
Every adventure with ponies seems to involve getting up early but it is worth it. We got up at 4.15am and left at just after 5am. Hickstead was nearly six hours away in a horsebox and even meant going round the M25. The sun came up as we left the yard, and it didn't stop shining all weekend – it was hot!
When we arrived, we unloaded the ponies and gave them a drink and some grass to wait for the stables to be ready. The first day of our competition had started and we were able to watch. There were 18 eliminations on the first day at a spooky barrel fence!
The event was held over two days with 179 competitors and 44 teams competing from all over the country. There were quite a few teams representing the North – including Ampleforth, The Mount School, Cundall Manor, Ryedale School and of course RGS!
There are normally four competitors in a team but only three in ours as unfortunately Izzy Gough wasn't able to compete this time. The RGS team was Izzy Kirby riding The Pied Piper, Imogen White riding Racebeg Boris and me riding Miss Moon. I was really proud to be part of the team and to represent the school especially as I was the youngest.
Walking the course with the team and Mrs Henson was exciting. This is arena eventing which is designed to test horse and rider over both show jumping and cross country disciplines against the clock, but in an arena. It was a big course with lots of technical elements and because it was the championships.
There were five show jumps including the famous 'Hickstead planks' and ten cross country fences with a big water complex (which was like cantering through a lake.) Each team rides one after another – cantering down the 'shute' as the other competitor leaves the arena. It is really exciting to watch and there were a lot of (socially distanced) spectators.
It was the barrel fence that caused our team a problem on the second day – and everyone had a stop, but we all did really well and jumped round. I really enjoyed it and Moony pricked her ears, so I think she did too!
Our team came twentieth in a really competitive field and it was a phenomenal experience. I am looking forward to representing RGS in more competitions.