Rubik's cuber Kris wins golds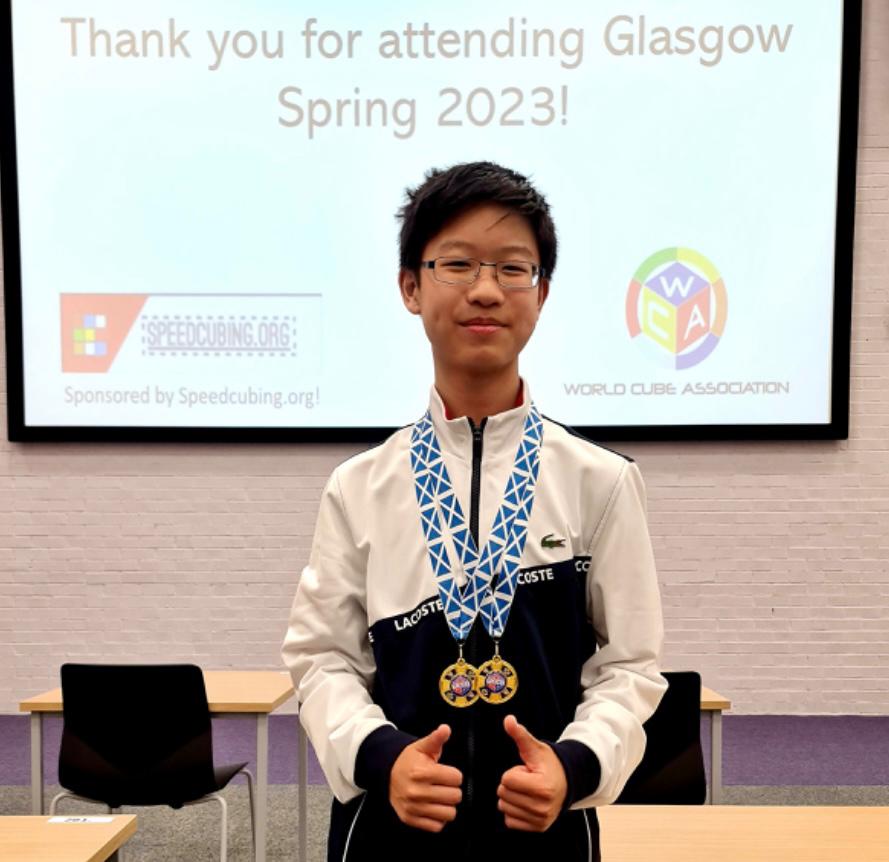 A RIPON Grammar School student achieved two gold medals in a major puzzle-solving contest which attracted competitors from all over the world.
Kris Lim, ranked 74th fastest at solving the Rubik's puzzle in the UK, joined more than 100 cubers in Glasgow for the latest speedcubing tournament, where he got to the finals and was ranked 6th in the competition overall.
The popular 80s craze has made a huge comeback, with new cubing competitions starting up across the UK and cubers travelling from countries including the USA, Canada, Poland, Hong Kong and Taiwan to take part.
Kris, 13, achieved his gold medals in the Clock puzzle competition, in which he is ranked third nationally for a single time and 8th for average, and the Pyraminx puzzle competition, in which he is ranked 24th.
Having begun speedcubing last year, he has brought his single fastest 3x3 time down from 12.74 seconds, with a 15.07s average, to 7.66s, with a 10.24s average, over the past 12 months
While the 3x3 is the best-known competition, Kris also participates in other events, including 2x2, the 4x4 and the 7x7. He has also competed in the blindfold event, with a time of 2:06.21 which includes memorisation and execution, and the multi-blind, an event where you memorise and solve multiple cubes blindfolded.
Kris, who spends an hour a day cubing and solved his first cube when he was eight years old, achieved his first medal - a bronze - in the Bolton Spring 2023 tournament in the Clock puzzle event.
He has made lots of new friends through cubing thanked RGS staff for supporting him: "I'm very proud to be representing Ripon Grammar School and North Yorkshire at these events," he said.
The Glasgow Spring was an official UK Cubing Association (UKCA) competition, overseen by delegates of the World Cubing Association (WCA). The winner is currently ranked 10th in the country.
*The best-selling puzzle, invented in 1974 by Hungarian professor Erno Rubik, has been sold over 350 million times worldwide and has maintained its popularity throughout the years via online forums and competitions.