Rugby players hope to score a Yorkshire Cup hat-trick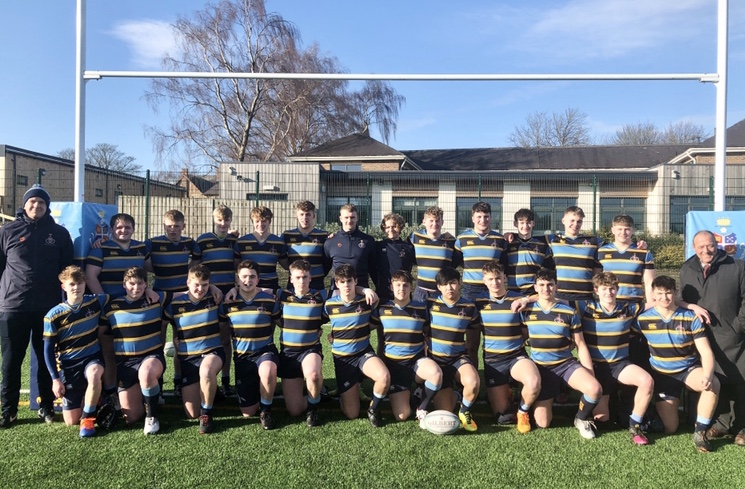 RIPON Grammar School's U18s rugby players are hoping to score an impressive hat-trick after reaching the final of the Yorkshire Cup.
The boys, five of whom have also been talent-spotted by an elite professional club, have won the coveted trophy for the past two years running.
Having beaten Ilkley Grammar School 45-10 in an exciting, action-packed semi-final played on their home ground, they are now seeking to retain the title for another year when they face Harrogate Grammar School at the Rodillian Academy ground in Wakefield in the final on March 7.
PE teacher and team coach Jonny Harding, whose U16s team also won the Yorkshire Cup last year, said it was a tremendous achievement from an exceptionally dedicated and hard-working team.
Captain Ewan May says his squad is confident: "It would make me very proud to lift the trophy at the end of the season as I know just how hard all of the lads in the match day team and the extended squad have worked all season in order to put us in the strong position we are in now."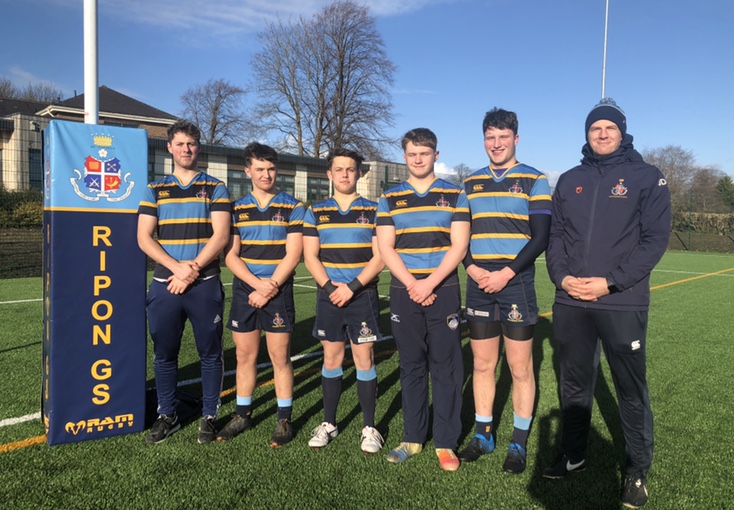 The 18-year-old, from Dishforth, who plans to study astrophysics at the University of Bath, and has also played football to a high level, added: "Ripon Grammar School has gained a reputation for rugby and securing a third Yorkshire Cup victory would strengthen and continue the legacy created by previous years' efforts."
He is among the gang of five talent-spotted by Yorkshire's premier professional club, Yorkshire Carnegie Academy, and has also represented his county in the sport: "I'm thankful to those who have helped and encouraged me in the short time I've been playing rugby," he said.
Team-mates Will Barrett, 17, from Summerbridge and Toby Boyce, 17, and Oscar Lees, 16, who are both from Ripon, also play for Carnegie, which seeks out the best young players in the country and is considered a stepping-stone to playing at the highest levels. In addition, Ben Rickard, 17, from Ripon, has been selected for training with Carnegie's U17s squad.
Oscar, the youngest of the four who have enjoyed top-level playing with the Yorkshire club against other premiership sides, including Worcester, Northampton, Leicester and Sale, described the experience as invaluable: "It's a real challenge and an opportunity to develop as a rugby player, being amongst the best players in the county."
Oscar, who, along with Tong Wah Chan, 18, from Harrogate, deputised as captain for the RGS team after Ewan suffered an injury, said: "I think RGS has a great chance of winning and there is real confidence amongst the group. The real strength of this team is the depth we have with our 'finishers' being equally as strong as our 'starters', meaning we maintain a high intensity."
Studying maths, economics, PE and physics at A-level and also a keen cricketer, Oscar is determined to see his team's hard work pay off: "For us, the final will be about controlling all aspects of the game. Our biggest challenge will be staying consistent for a full 70 minutes. Occasionally we have had poor patches, but our ability to bounce back is a real strength."
He added: "For the 1st XV to have the opportunity to win it three years in a row is exciting, winning the Yorkshire Cup would cap off a really positive season.
"It's also a great way to say goodbye to the upper sixth players after seven years of rugby at the school."
Mr Harding has high hopes for the team: "They have been excellent all season but haven't played better than they have done in the latest two rounds. Players have worked really hard to improve throughout the season. They have matched physicality with skill and have scored nearly 100 points in two games, whilst only conceding 13.
'We have used nearly 30 players, which is fantastic. With a squad of 23 available for the final, some will miss out, which is a shame, but I'm sure they will all be in support of their team-mates."
He said he and the team's second coach, Keith Miller, were excited about what the boys can now achieve in the final.