Rugby star Oliver enjoys sensational international win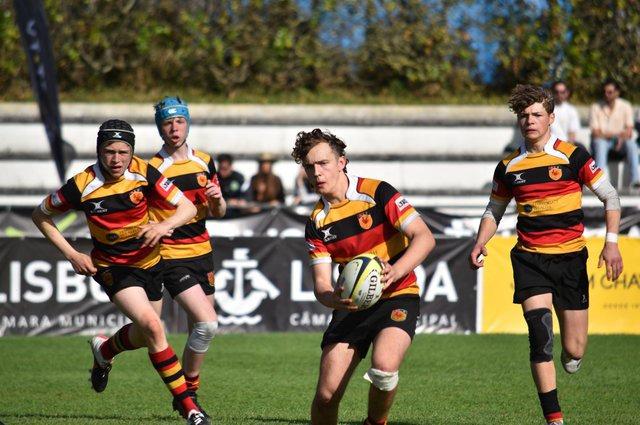 RGS rugby star Oliver Kitson was part of the remarkable Harrogate RUFC U15 team which triumphed in sensational style at a major international tournament.
The 14-year-old and his teammates claimed the trophy after a thrilling final, broadcast live on TV, against Welsh team Cwmbran at the international Rugby Youth Festival in Portugal.
Up against teams from countries including France, Portugal, Ireland and Spain, Harrogate's U15s beat off particularly stiff competition from CDS Cascais and CDUL, two of the host nation's elite professional rugby union clubs.
Oliver told how he couldn't believe it when his team won: "We felt total relief and jubilation when we realised the whistle had gone and we'd won. Portuguese kids were running onto the pitch asking to swap shirts with us and the game was shown live on TV in Portugal."
They had won five games by the time they reached the final, played out in front of a crowd of more than 500 spectators.
The nail-biting match, at Lisbon University, ended with Harrogate and Newport-based Cwmbran locked at 7-7 at the full-time whistle. After being forced into extra time, Harrogate emerged victorious by 12-7, thanks to a 'golden try'.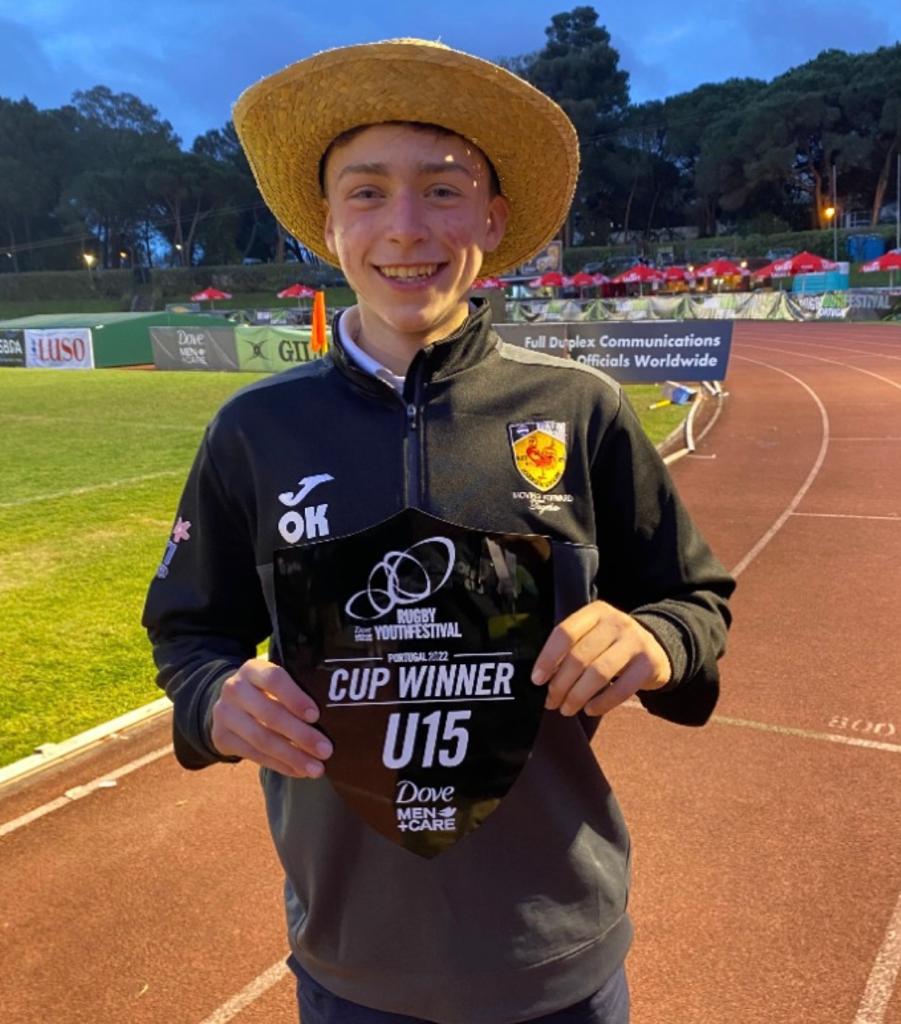 Harrogate's open side flanker Oliver, from Markington, started playing rugby aged five, inspired by his father and his family's love of the game.
As well as playing scrum half for his school team, the Year 10 student, who is working towards his bronze DofE award, plays cricket for Studley Royal.
This was his fifth season for Harrogate after playing five seasons with Ampthill RUFC in Bedfordshire, where the family used to live.
The match in Portugal has been the highlight of his rugby-playing career: "To win the tournament, we agreed among ourselves that meant getting to bed on time, being professional in our approach to every game and giving every ounce of energy to each match," he said.
"Throughout all our matches we played for each other and that meant choosing not to go for personal glory but striving to meet the team's goals.
"A few of the matches were delayed starting because of injuries in the games before and the team had to stay focussed on our plan. Also not really having any idea of the level of the teams we were playing made it difficult."
In addition to his father and uncle, he's inspired by England player Sam Underhill: "I was also inspired by England's performance against Ireland in the Six Nations when, despite having a player sent off in the first two minutes, they managed to persevere and keep the game close until the very end."
He enjoys the physicality, team spirit and the sheer enjoyment of making a great tackle or scoring a try: "Now I want to be the best I can be for RGS and Harrogate RUFC and hopefully go on to play at a high standard."
PHOTOGRAPHS: Above, Oliver holds the winners' shield; Top, following the ball in support (wearing the black scrum cap)