SIXTH FORM: How coronavirus has changed our world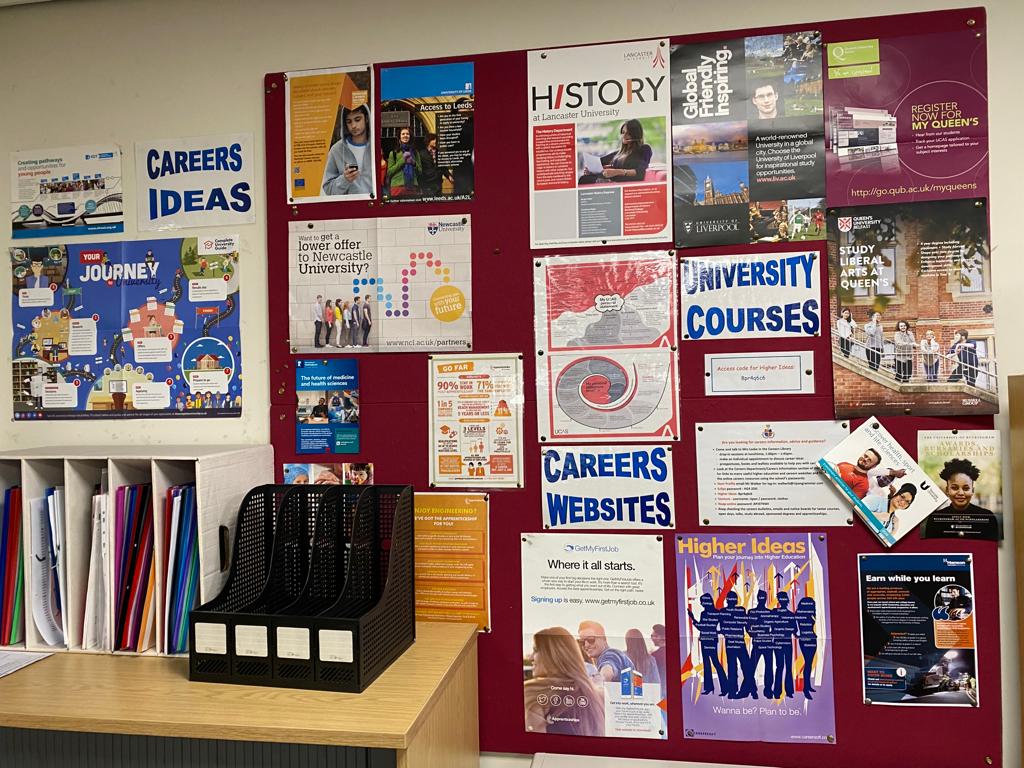 As they prepare to leave Ripon Grammar School, how has the Covid pandemic affected the decisions our sixth formers are making about their futures? HANNAH BURFIELD reports
COVID-19 has had an immense impact in shaping our current world, and this doesn't exclude our education. Following a succession of lockdowns and a period of obligatory online learning, it is interesting to consider how the pandemic has affected students' and their dreams of continuing their studies at university.
At the start of 2021, The Guardian reported that an increasing number of students – almost a quarter – were opting for universities closer to home as a direct result of the pandemic.
With many current students in post-secondary education critical about the poor quality of teaching they are receiving, with the period of online learning proving to be the worst for many students, it is understandable that many students preparing to leave sixth form appear undecided about whether to commit to a university course.
In spite of the damaging impact the pandemic has had on education in the last few years, I remain determined to go to university and expand on my French A-level studies.
I thought it would be interesting to report on the attitudes of current upper sixth students at Ripon Grammar School towards university, and whether their attitude has been influenced by the pandemic.
Eloise Forsyth says Covid has made her more likely to go to university as the pandemic encouraged her to look beyond her hometown to progress from her studies at Ripon Grammar School in an unfamiliar and exciting place.
Ava Edwards was confident Covid hadn't affected her decision to go to university: "I would still gain a quality education, which will provide me with the right skills and qualities needed to excel in my future career," she says.
Although Neive Zenner would really like to go to university, she says: "A gap year is looking like a more attractive option because of the uncertainty at the moment. I don't want to be stuck in a tiny room like my brother was."
Tehya Sutton told me she definitely still wants to go to university regardless of Covid: "Although I think it would hinder the university experience greatly."
Amy Burgess remains committed to continuing her studies at university, but recognises the challenges Covid could pose in the future: "I have looked at, but never really considered, alternatives to university because I've always wanted to go, and I believe it's the path that's best for me.
"Covid has partially made me reconsider, and if the situation gets worse I would think about deferring for a year, but I feel so much of life has been missed because of Covid. I really don't want to miss any more."
For many other sixth form students, the idea of a gap year after finishing A-levels has become much more appealing as a result of the Covid pandemic.
Jasmine Holley has always preferred the idea of apprenticeships over going to university: "Covid hasn't greatly impacted my opinion about going to university. Even before the pandemic I found apprenticeships would suit me much better and, if anything, Covid has just reinforced this reality for me."
Whilst many, such as Jasmine, lean towards apprenticeships, other students, such as Zoe Williams, have always hoped to go to university. Zoe told me how she still sees herself going to university, especially after having recently received an offer from Oxford!
Whether Covid has changed your opinion about higher education or not, everyone's choice is personal. If Covid has taught us anything, it is how important it is to make sure you do what you love and what's right for you.