SPORT: Students selected to run for county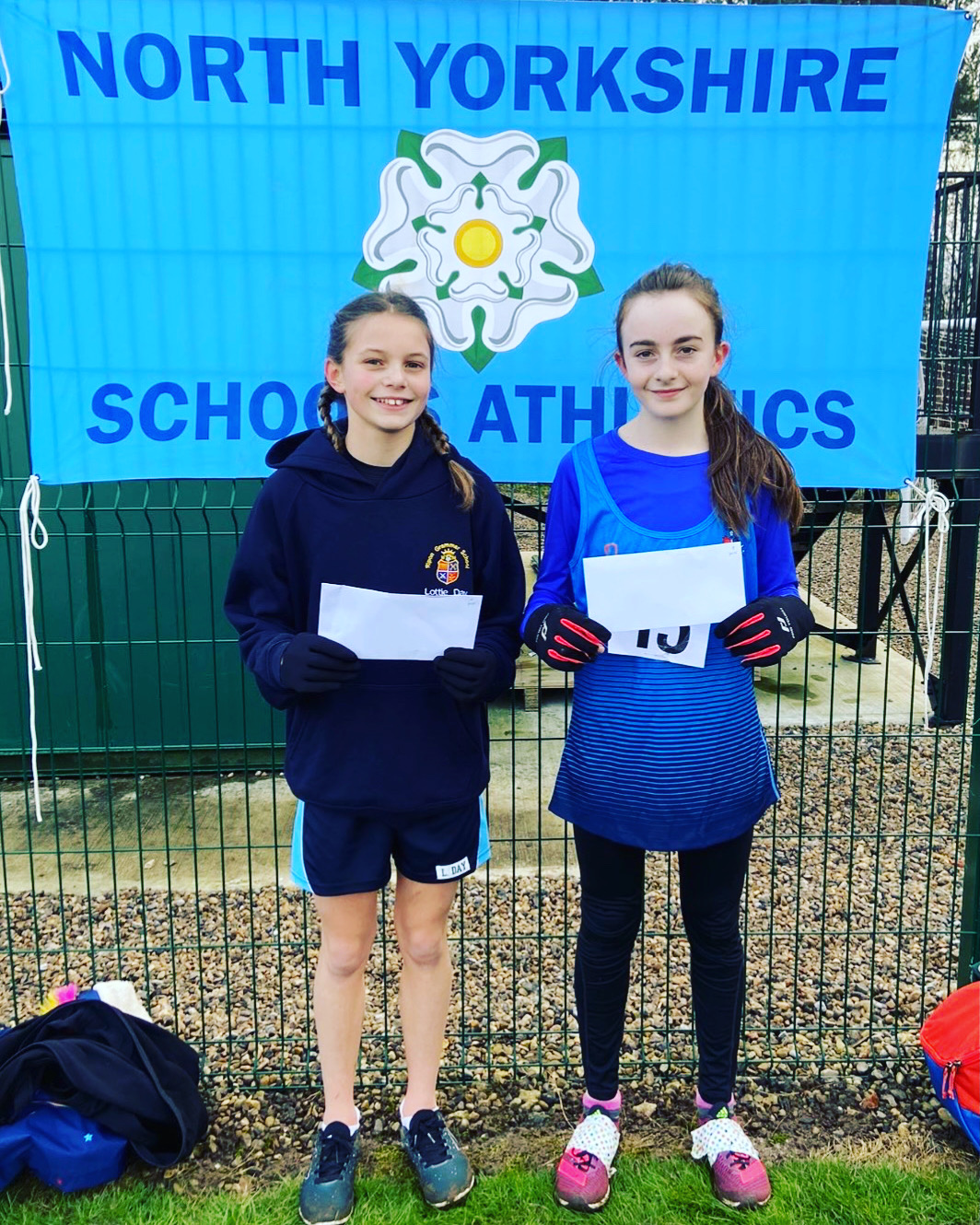 EIGHT Ripon Grammar school students have been chosen to represent North Yorkshire in cross country championships.
Year 7 students Lottie Day and Hollie Nash (pictured above) will join Will Keens (junior boys), Libby Acton and Nadine Wilson (junior girls) and Archie Bordewich, Sam Wright and Isaac Henson (inter boys) at the Northern Schools Inter Counties Cross Country Championships on February 5.
They were among eleven RGS athletes, including Ella Tadd, Eliza Polito and George Curtis, who were selected to compete for Harrogate and Craven at the North Yorkshire Cross Country championships, held on a fresh, frosty morning at Risedale School in Catterick.
Congratulations to all those who took part in challenging conditions, including a particularly slippy wooded section, and good luck to those running in the next round.
The English Schools' Athletics Association national finals will be held in Kent at the end of March.