Student entrepreneurs tick all the boxes in lockdown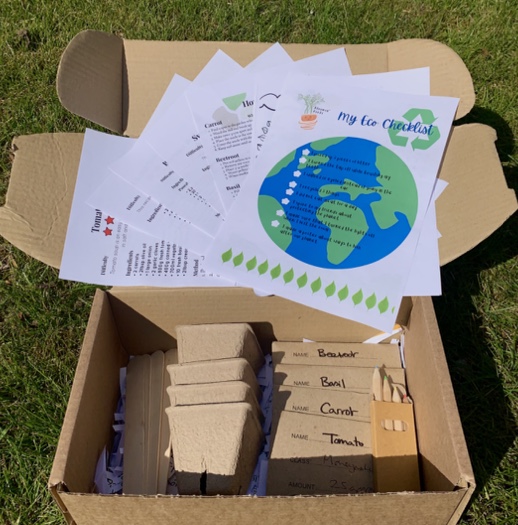 Young Enterprise project manager AMY BURGESS describes how she and her team overcame the obstacles of lockdown to produce a children's planting kit product they're proud of
ALL of us have faced challenges during this year of lockdowns and interruptions, such as keeping up with work, and keeping in contact with friends. Our Bloomin' Goods Young Enterprise team has been no stranger to the challenges thrown at us by the COVID-19 pandemic, but we have found ways to overcome these, and to produce a product we feel proud of, using the popular Zoom platform to keep up with our product development and market research throughout lockdowns.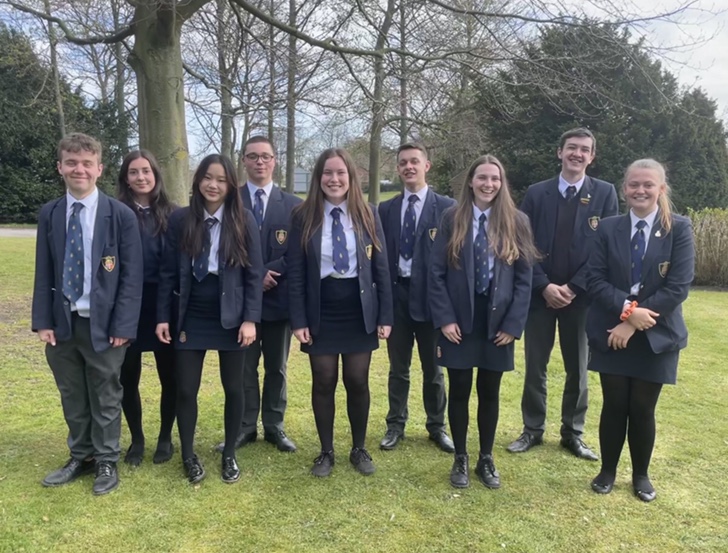 Our journey began in September, with weeks spent brainstorming and deciding on what current issue we wanted to focus on. Eventually, we concluded that we all feel strongly about raising awareness of climate change, and so we created a product which does exactly that.
We decided to aim our product at children, as we realise the younger generation are going to be the ones who must tackle these issues, and we feel learning about the environment and how to take care of it is something which should be taught from a young age.
We knew we wanted to create a fun kit that children could use to practically learn about the environment, whilst encouraging them to get outdoors and engage with educational activities. We also wanted to ensure we provided children with something which would provide a fun activity that would allow them to spend quality time with their families, as throughout the past year we have realised that even though we have been close together at home with our families, it can be easy to feel distant from them.
Through market research, we found out what the most popular price and age range for a box kit was, and we used this to fully design our product. During our research, we found that most planting kits online contain plastic, and don't feature the cooking aspect either. So, we decided to make our product plastic-free, in line with our aims and values, and we priced our box below the market standard.
As we started collating the components for our box, Lockdown 3 hit us in January. This did set us back; however we overcame the challenges thrown at us with a large number of emails and Zoom meetings twice a week.
All of our packaging and components of the box are produced in the UK, and all are plastic-free. For the elements of our box, we had to spend a lot of time searching to find the perfect products we wanted. We sourced the components of the box from a range of retailers, which ranged from local businesses to independent businesses on sites such as Etsy, to larger retailers on Amazon. We sourced from these companies for a variety of reasons, mainly due to the plastic-free aim that we have, and trying to get the lowest cost products whilst maintaining a high level of quality. Therefore, it took us about three months over lockdown to source all of the components.
Although it can be tough to make progress over a video call, we eventually managed to buy all the plastic-free components of the box that we needed. The online process did increase the time it took to assemble our product, but even with the lockdown, we managed to create a product that we are proud of.
When we came back to school, it was a matter of building the product and putting it up on the Young Enterprise Trading Station – the online platform through which we sell our product.
To put the boxes together, we use Wednesday enrichment periods, Monday lunchtimes and free periods. Recently, due to the competition elements of the process, we split the team in two for the past few weeks to achieve more. Four of us split off to assemble the first batch of boxes, and the other half of the team worked on the company report.
It required quite a bit of time and effort, but after a long couple of weeks we managed to get everything done. Throughout the past few weeks it has been lovely weather, so many members of the team took to the grass outside to work in the fresh air, but I have been pleasantly surprised at how the whole team has dedicated itself to producing a high quality end product.
We pulled together to complete the Young Enterprise competition elements, which include a video presentation and, having recently submitted our entry, we are now focussing the whole team's effort on promoting our product.
We all have different strengths, and we have utilised each one to ensure our box can teach the younger generation about better ways to take care of their planet, while helping them develop some of the key life skills they will need in the future.
We feel our product is unique and high quality, so I'm sure our launch will be successful.
The product is now up for sale, so please take a look at https://www.ye-tradingstation.org.uk/product/bloomin-box
As managing Director, I'm extremely proud of my team, as every member has contributed to an amazing end product.