Students pick up top tips at careers fair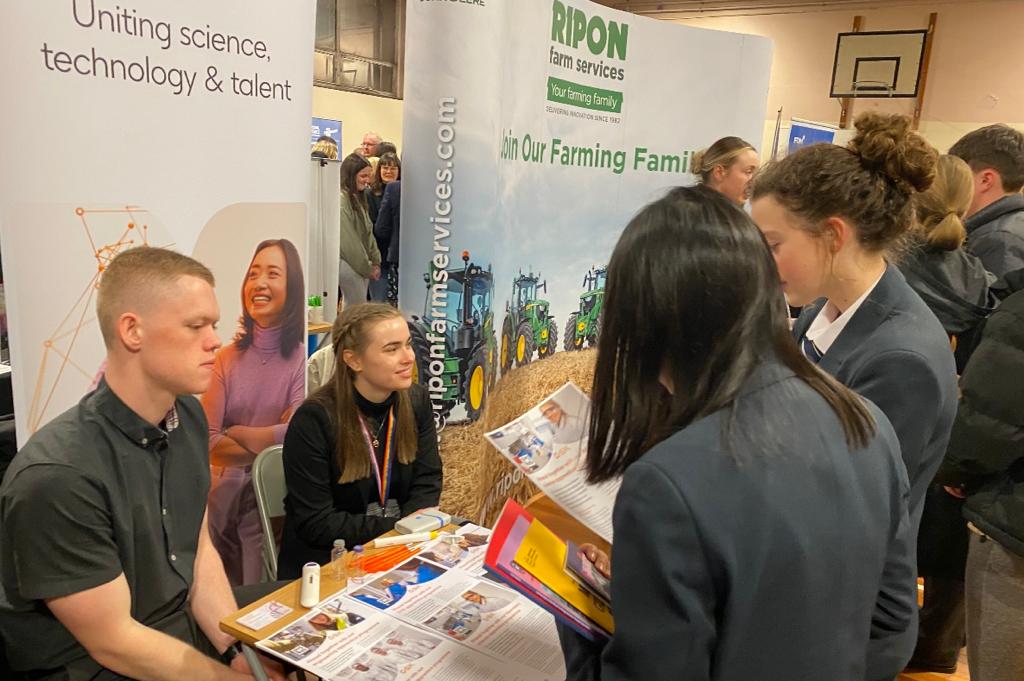 As a bumper crowd of RGS students took the chance to begin preparing for the future at our annual Careers and Higher Education Fair, we asked some past pupils among the exhibitors - including a Bank of England policy analyst, an NHS anaesthetist and a civil engineering degree apprentice - for their top tips while JOSIE DODDS found out more about what universities are looking for in a prospective student, and also caught up with a few additional companies
MORE than 50 experts from the world of work and education gave Ripon Grammar School students a taste of some of the wide range of opportunities available to them on leaving school.
Around 500 parents and students attended the school's annual Careers and Higher Education Fair where exhibitors included law and engineering firms, public relations and design companies, biodiversity and life sciences organisations, banks, healthcare professionals and top universities.
Among more than 100 professionals who came to talk to pupils and parents were several past pupils. We asked them to offer their top tips for students: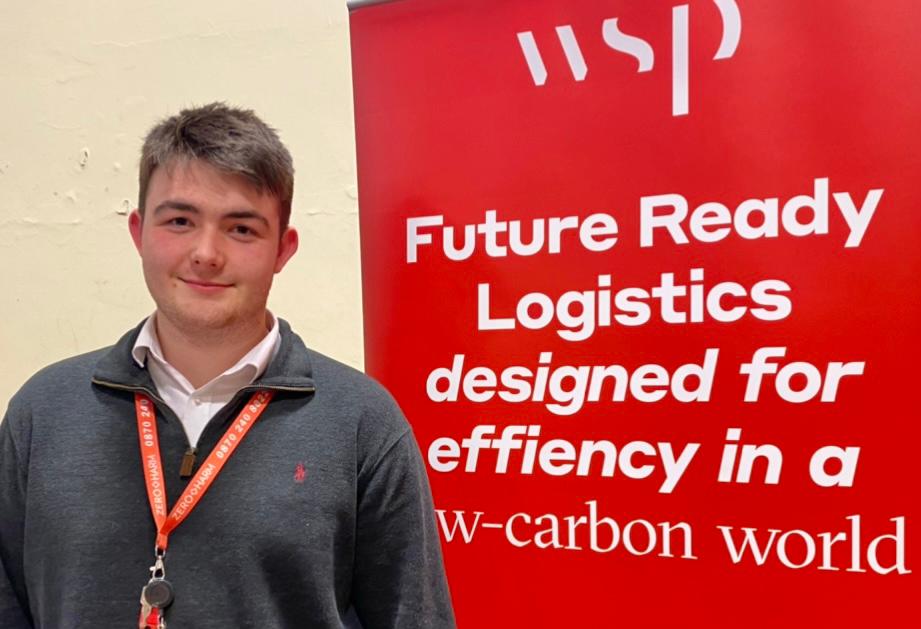 Oliver Tann (left RGS in 2022), civil engineering degree apprentice with WSP engineering consultancy
Top three qualities needed in this field: Creativity, problem-solving and good time management.
His one piece of advice: "The best thing about civil engineering is there are so many facets to it, from mining to buildings and highways and structures. Lots of the skills are transferable too. So if you're not sure exactly what you'd like to do, take advice and keep your options open."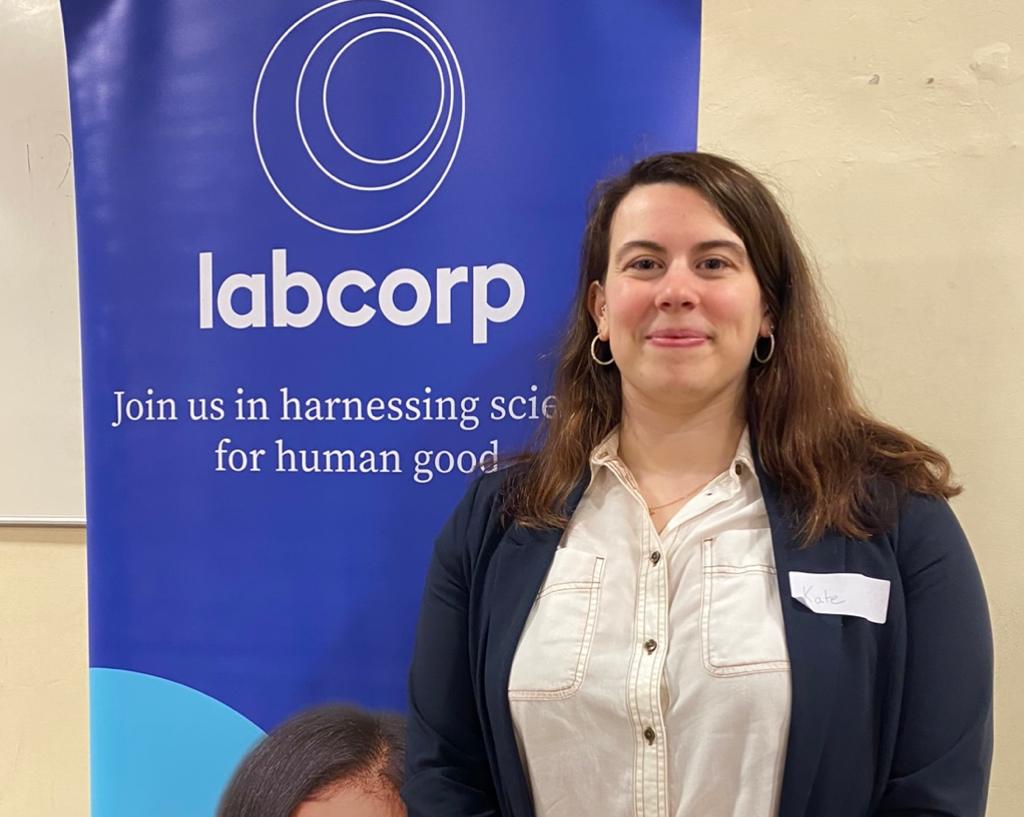 Kate Hadley (left RGS 2014), laboratory analyst with life sciences company, Labcorp
Top three qualities needed in this field: Confidence (go out and be determined to get what you want), work experience (alongside your degree qualification) and have a professional attitude.
Her one piece of advice: "Be open to change. Something else may come along that you never thought about, you need to be flexible."
Tom Newby (left RGS 2015), sales manager with cyber security firm, Brigantia
Top three qualities needed in this field: Someone eager to learn, confident and comfortable in challenging scenarios - also have the ability to ask difficult questions.
His one piece of advice: "Don't let overcomplicated technology scare you. There is a lot of opportunity in tech and people can be afraid of it, it's not complicated but a worthwhile, challenging career."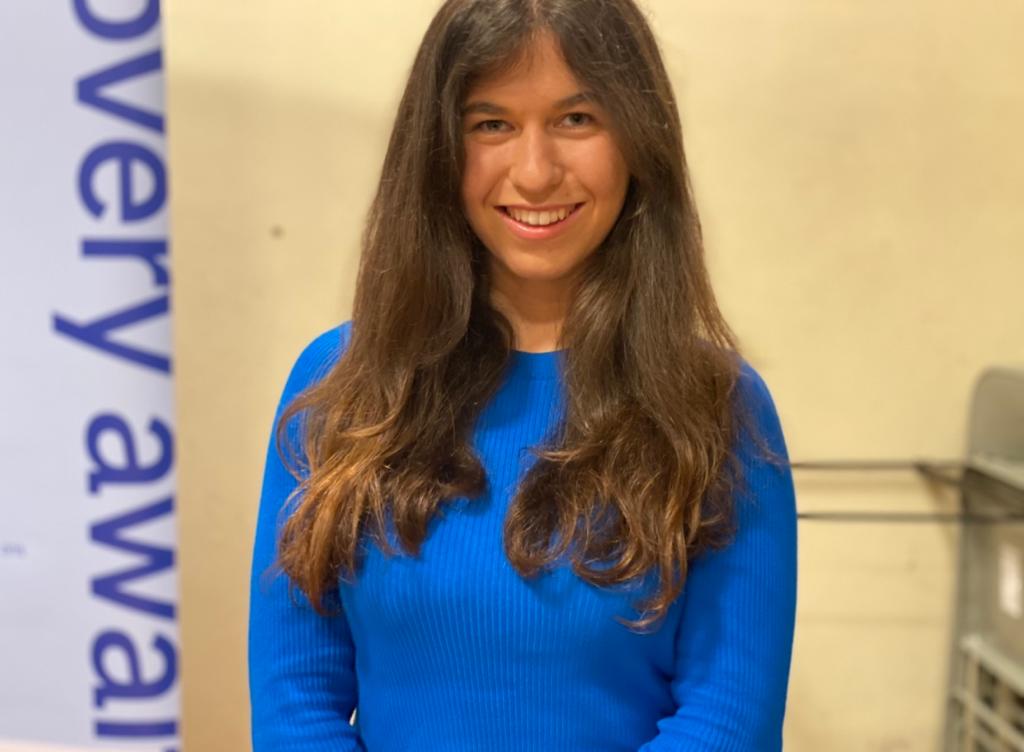 Annamara Rimmer (left RGS 2018), policy analyst in banking capital policy at the Bank of England
Top three qualities needed in this field: Adaptability (things can change so fast), good communication and interpersonal skills and exhibiting diversity in terms of transferable skills such as problem solving, not just a good economics background (banks are increasingly looking for arts graduates, such as people who have studied history and languages, so don't be put off applying).
Her one piece of advice: "Don't cut yourself out of a career in banking just because you don't have a maths or economics background. You are only 16 when you make your A-level choices, don't think you have closed doors. Makes the most of your work experience and university networking opportunities."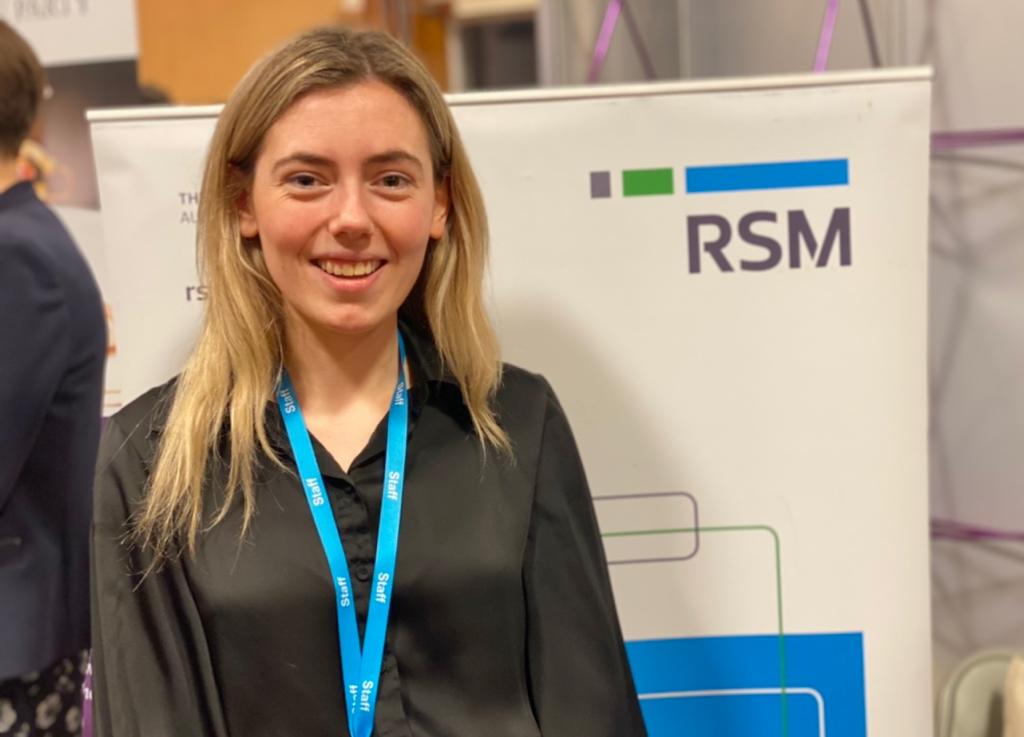 Sophie Johnston (left RGS 2019) early careers co-ordinator at business advisory firm RSM
Top three qualities needed in this field: Passion, innovation and having an engaging personality.
Her one piece of advice: "Don't assume you have to be good at numbers to be an accountant."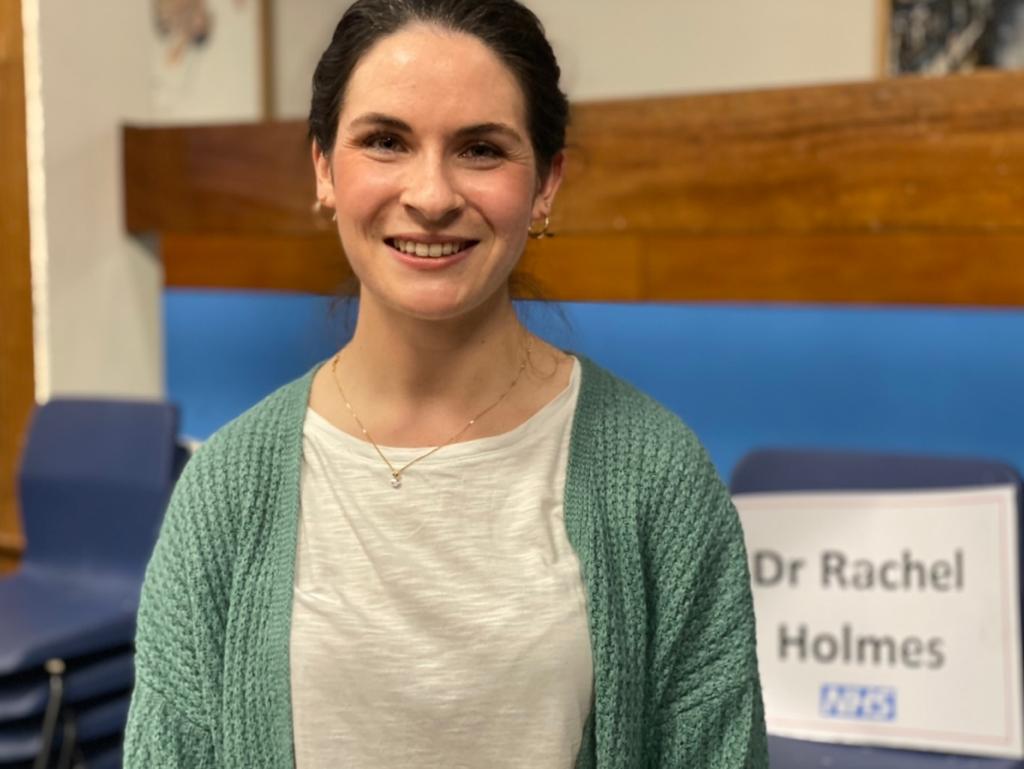 Dr Rachel Holmes (left RGS 2011) trainee anaesthetist, St James's University Hospital
Top three qualities needed in this field: Be a good team player, good communication skills, a caring person who enjoys being around patients.
Her one piece of advice: "Start preparing early for your application to medical school, there are lots of things to get through, including aptitude tests, so you don't want to come to it too late. Take advice from your careers advisor."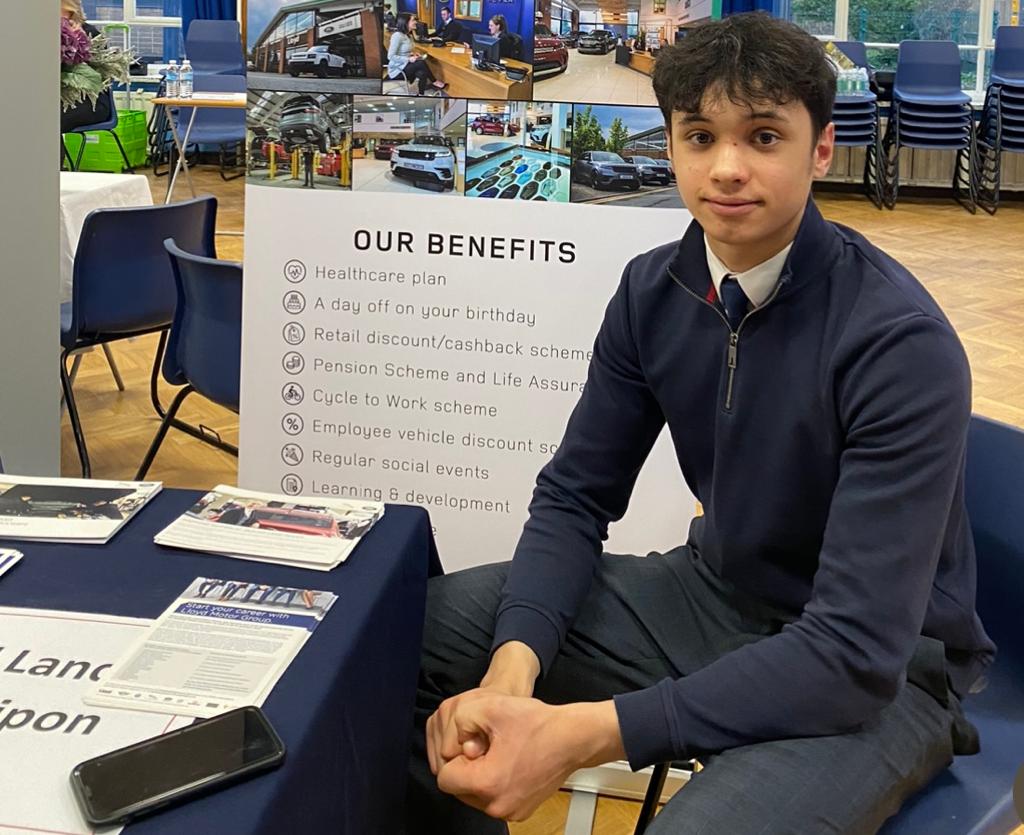 Jake Hanson (left RGS 2022) service technician apprentice with Jaguar Landrover
Top three qualities needed in this field: Trustworthy, passionate and a self-starter.
His one piece of advice: "You are in charge of your own destiny."
*Overall, the key message from employers was that they value creative problem solvers. Many also advised students applying for places to do their research and demonstrate the skills and passion which help them stand out in a crowd. All stressed the importance of being able to work well in a team, which was among the huge range of 'top tips' on offer.
Sixth former JOSIE DODDS asked representatives from some of the universities what they are looking for in a prospective student, and also caught up with a few additional companies
University of York
Top three qualities: Commitment, passion and an ability to engage and integrate with others.
Advice: In your personal statement, show that you are inspired by your course and keep it relevant to the course.
York St John University
Qualities: We are looking for passionate students and are very focused on the extracurricular.
Northumbria University
Advice: Keep your personal statement and application strongly course focused and relevant, let it reflect your personality but no need to stress extracurricular achievements.
The University of Edinburgh
Qualities: The university is very focused on grades or a student portfolio and will conduct interviews for some courses such as medicine.
Teesside University
Qualities: Looking for applicants who show experience as Teesside offers many degree apprenticeships. Conducts 'clinics' for courses to allow for experience.
University of Dundee
Top three qualities: Hardworking, confident, friendly.
Advice: Like to see evidence of work experience and extracurricular activities that make for well-rounded students.
Swinton Estate
Qualities: Looking for people considering hospitality as a career beyond part-time work while in education. Must have a consistent work ethic and enjoy a family atmosphere.
Green-tech Limited
Top qualities: Be eager to learn, ambitious, motivated and passionate about the environment.
Yorkshire Party Company
Top qualities; Communication, good work ethic, friendly and show attention to detail.
Advice: "Aim to provide the best possible food and service, and exceed client expectations every time."