Students raise £9,444 to help transform lives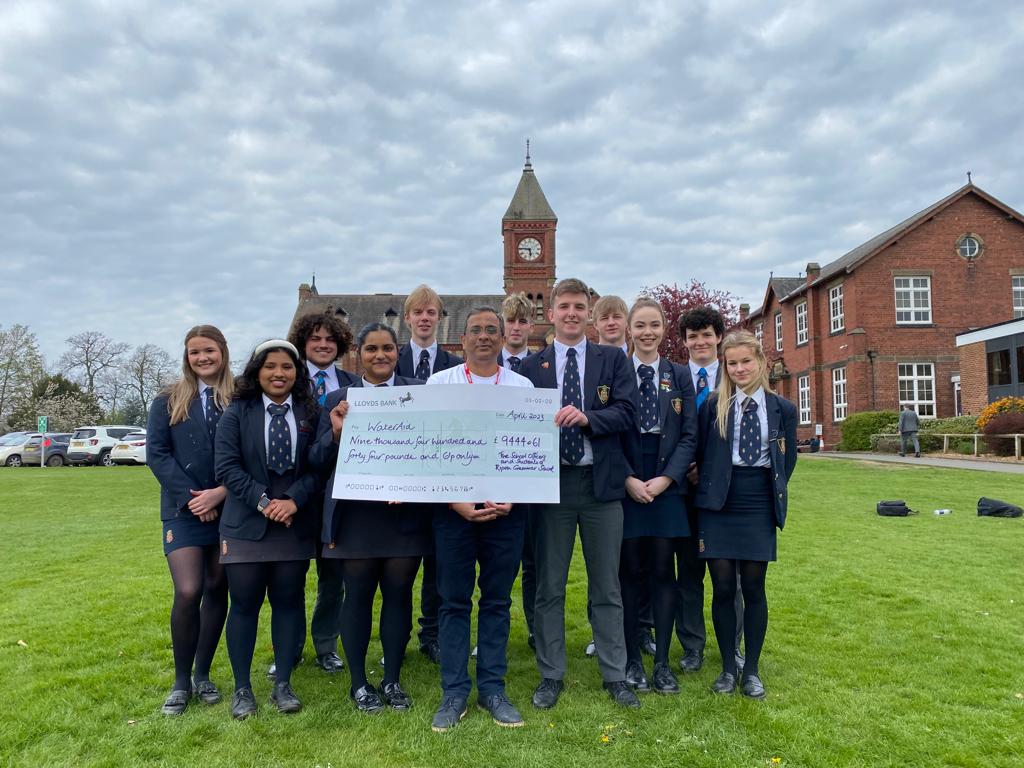 STUDENTS at Ripon Grammar School have raised an impressive £9,444 to help transform the lives of those without clean water throughout the world.
Pupils and staff at the school held a series of events, including pantomimes, sumo wrestling, cake sales, live music and dance battles throughout Charity Week to raise the money for WaterAid.
One dedicated student even had his long red hair, which he had grown in lockdown, cut off to raise around £800 for the cause.
A spokesman for the charity, which campaigns for clean water, decent toilets and good hygiene worldwide, came to collect the cheque and talk to students about the vital projects the money will help fund.
Civil engineer Arnab Chakraborty told how as little a sum as £5 can go towards supplying toilet rolls, while £100 could help build a toilet in Bangladesh: "Every little helps.
"I would like to say an enormous thank you for choosing to support WaterAid. You are helping empower communities we work with across the world to transform their lives."
Head boy Adam Carpenter explained that students chose to fundraise for WaterAid this year because they wanted their money to go towards something tangible, such as a well: "We feel the problem of a lack of clean water is one which needs addressing immediately.
"Access to clean water is something we take for granted in the developed world. The work that WaterAid does is remarkable and, hopefully, our total will have a significant effect on a community that needs it, and we look forward to seeing where it goes."
Head girl Aleena Allen added: "We are so proud of the whole school's achievements and everyone's contributions towards such an important charity.
"It couldn't have been done without our team of dedicated school officers as well as our supportive sixth form team and the rest of the staff who took part in the fundraising events. We hope it was a memorable year of events for everyone."
Adam agreed: "It is a fantastic thing to engage with those who are less fortunate than ourselves and hopefully our fundraising efforts will inspire members of the school community to look further into WaterAid's work."
Pupils and staff at RGS throw themselves into raising thousands of pounds for a good cause during Charity Week every year, with past beneficiaries including St Michael's Hospice, Surfers Against Sewage and Blueprint for All.