Students shine on and off stage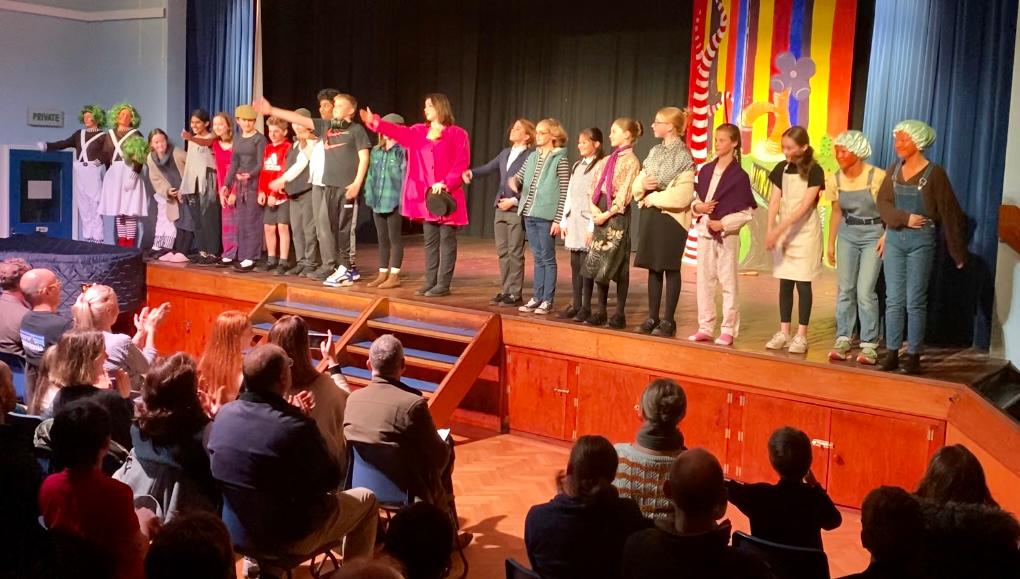 Students from all year groups shone both on stage and behind the scenes during our entertaining student-led House Drama competition - now in its 26th year. See results and reviews of 2023's wonderful productions by TERRY FELL, below. We hope you enjoy our photo gallery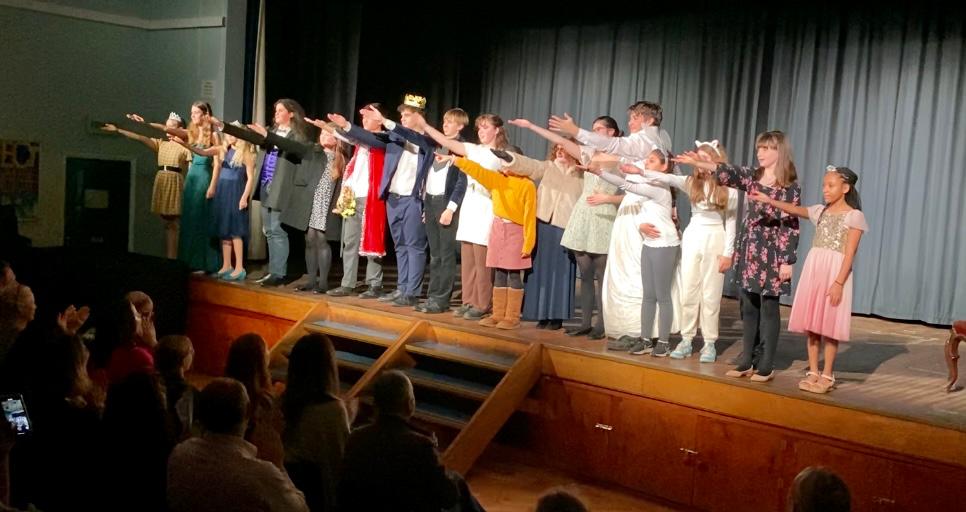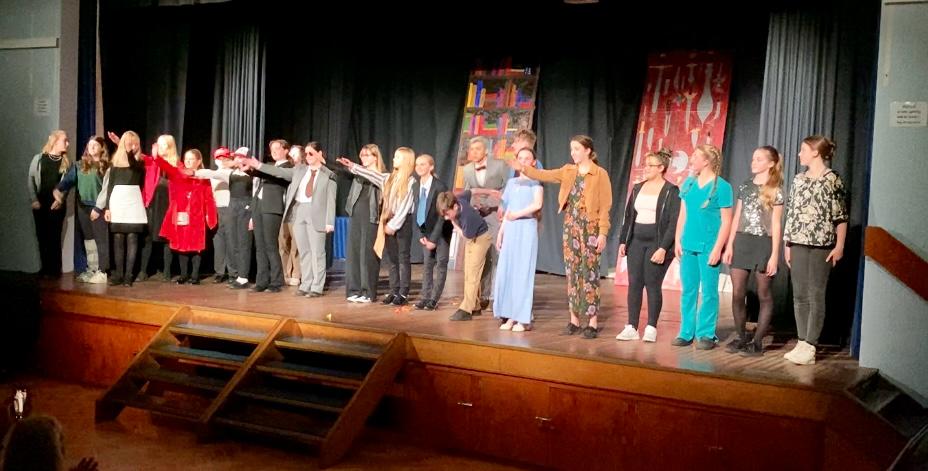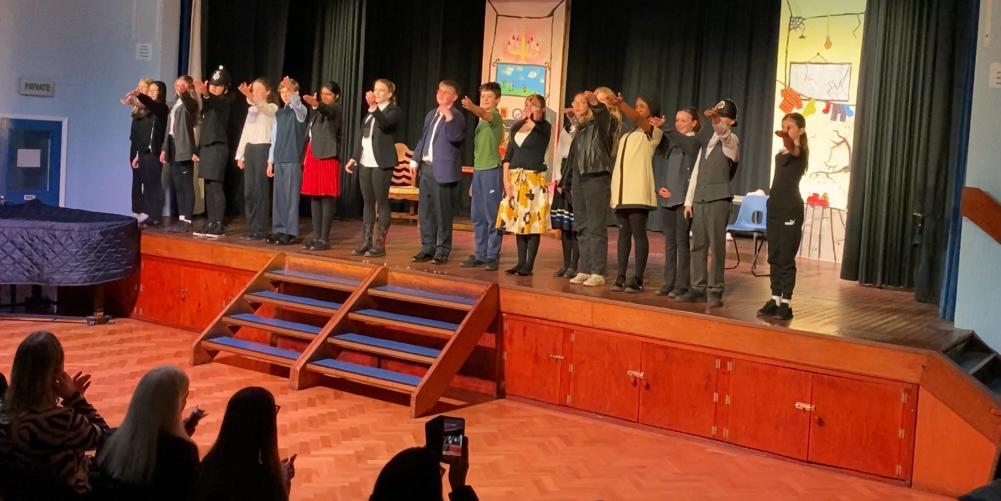 The results
House Drama Trophy: De Grey
Best actress: Helena Mc Murray
Best actor: William Keens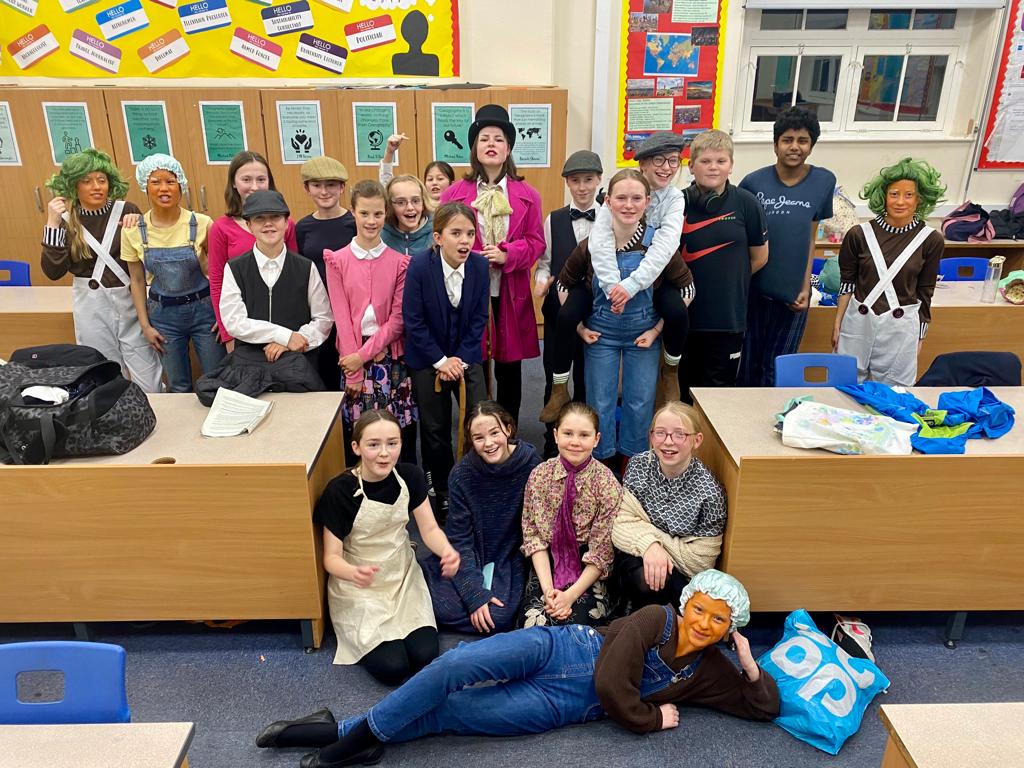 Porteus House – 'Charlie and the Chocolate Factory'
It is always a treat to see Roald Dahl feature on the house drama schedule, and we have seen some fantastically entertaining productions across the years. Is a combination of larger-than-life characters and engaging storylines offers directors a very strong base from which to work. Nevertheless, of all Dahl's stories to choose from, 'Charlie and the Chocolate Factory' has to be one of the most challenging, with the multi locations and host of characters. Undaunted, the Porteus directors (Olivia Richardson, Fern Osman, Eva Joussemet and Martha Robinson) devised a plan that allowed a central scenery flat to represent all of the factory scenes, and trimmed the story to allow a pacy and crystal clear storyline that fitted the 45 minute brief beautifully.
This set itself was a wonderfully zany and eccentric design which conjured up all the magic and mayhem of Wonka world, against which the gallery of Porteus actors could shine.
So to the casting, and Porteus have a rich reservoir of talent to draw upon, both in terms of experienced hands and new faces. Wonka himself was played by the outstanding Olympia Dunn with characteristic verve and panache. From the exuberant cartwheel to start, to the testy frustration as the tour party dwindled away, she dominated the stage and the story, allowing the younger team members to act off her. This is a very significant responsibility, and one to which Olympia always rises. Charlie was played by the impressive Bobbi Todd, who lit up the stage with her portrayal of the kind, genuine contrast to the grotesque pack of gold golden ticket wolves, and Libby Lamb's Grandpa Joe chaperoned her with calm assurance.
The naughty foursome were played with glorious relish by younger Porteus actors who stepped up to the challenge with immense enthusiasm. Trinabh Srinivasan's Augustus Gloop left us in no doubt whatsoever that he was "HUNGRY!" and his slurping of the chocolate river was accompanied by some memorable expressions. Kimberley Whitehouse made a superbly stroppy Veruca Salt, complete with foot-stamping meltdowns, and Mike Teevee's obsession with all things small screen was nicely conveyed by Robert Lisle, and the point where he shut out the rest of the inconvenient world by snapping on his headphones resonated powerfully with a 2020s audience. Faith Harford played Violet Beauregard, meanwhile, with huge confidence, delivering her long interview monologue faultlessly, and displaying great physical acting as she was transformed into the giant soft fruit.
Alongside the leads, an array of other characters and chorus members, from the overshadowed parents, to the wonderfully vivid Oompa Loompas, complete with shower caps and dungarees, worked with skill and obvious enjoyment to bring this tail fully to life. Shevaun Jolly, Grace Marshall, Alice Beesley, Nelly Scott and Beatrice Scott played the doting Bucket parents and grandparents with gentle fondness, whilst the children's parents worked extremely well together to create the ensemble team to fill the stage. The casting and direction of the actors deserve great credit.
Credit must go also to the way in which the directors succeeded in sustaining the pace and flow of their story, using the wings and technical trickery to bring the various rooms of the factory to life. Little tricks like the giant colourful portable lollipops and the brown fabric for the chocolate river were simple but effective, and allowed the actors to interact with the set.
Lighting and sound were very important elements in this production, from the jangly introductory Willy Wonka music to the crisp cold circle of spotlight on the narrator (Evie Marshall); the clever focus of the audience on the paperboy, allowing the Bucket family to apparate stage right; the all too familiar 24 hour news jingles and TV presenters; the hummings and wheezings and whirrings of the chewing gum machine just out of our vision off stage, and the hi tech screeching of the television transmitter, these elements allowed the production to be free of clunky extra set and onstage furniture which could have slowed everything down, whilst serving to create a vibrant and surreally joyous magical world. There was also the comedic use of the gurgling pipes drawing Augustus away into the factory interior, and the shrill tiny voice of the miniature Mike Teevee, all nice little moments of stagecraft that delighted the audience and illuminated the production.
There was wit and pathos aplenty too, with the Oompa Loompas' knowing nod to the brown curtain fabric forming our chocolate river, and the action man version of Mike Teevee suddenly appearing from the darkness of the wings. And most interesting, perhaps, the switch of tone as Wonka turns angry, and Grandpa Joe snaps back. Here the directors chose to examine the central issue of trust at the heart of this story, and in doing so uncovered deeply revealing layers of emotional backstory for both of these characters. And against the sound and fury of their arguing, the simplicity of Charlie's honesty rang like a bell.
This was a golden bright production fizzing with fun and laughter, and Porteus House charmed and entertained their audience handsomely. Bravo Porteus!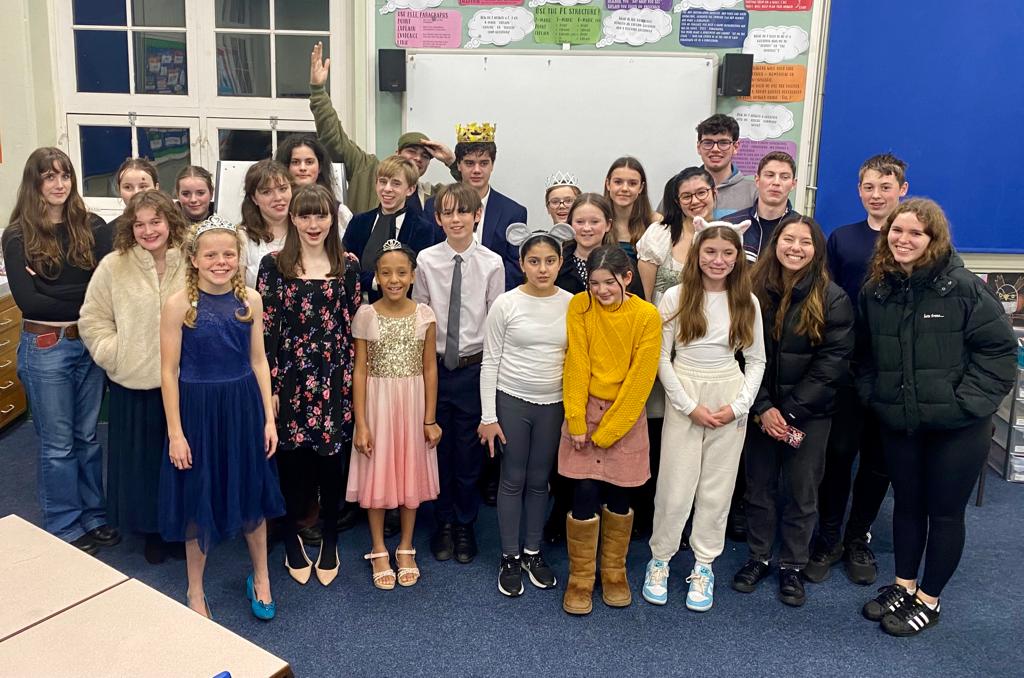 School House – Cinderella
There surely can't be much mileage in another retelling of the Cinderella story can there?
Well School House would respectfully disagree, and in this gorgeously over-the-top version, written by Madison Lissenberg, and directed by Madison and Theo Kendrick, they brought all of the traditional spirit and energy of a School House team into perfect focus for a show was rightly cheered to the rafters by its audience.
The heart of the story was as expected, but in the casting and direction of the characters, School House found the magic ingredients, whilst the costumes and props were used to fabulously comic effect.
So, Stepmother? Check! But this time played with a 'Devil wears Prada' glamour by the sunglass-clad Francesca Faulks, whose withering sarcasm was beautifully vicious.
Two sisters? Check! Madison and Sophie Holton brought engaging comedy to supplement the villainy, and their lovely synchronised swooning at the very mention of "the Prince!" was a particular highlight, as was that abysmal music practice!
Cinderella? Check! But Beatrice Websters's portrayal was a far cry from the passive goody two slippers so often shown. This Cinderella had a hint of scatty chaos and human warmth to her. Her high heels let her down even before the clock struck 12, and her planning to make her own ball dress had a level of manic energy that spoke to any parent faced with last minute requests for costumes for World Book day! And most engaging of all perhaps was Cinderella's daydream dancing as she saw her life finally, maybe, changing for the better.
Handsome prince? Check! With Toby Praud's moody, Byronic and quietly rebellious heir offering a very different angle to this other traditionally shallow character.
Mice? Check! Although Nadine Khalaf and Betsy Radcliffe's versions were far more resourceful than your standard rodents, including horseback dancing and dressmaking amongst their skills!
Oh, and fairy godmother? Check! If a godmother is a combination of Elvis and Lord Flashheart! Monty Bleiker's arrival in a sea of smoke, glitter and rock fanfare was as glorious as it was unexpected; a tour de force and surely the high point of Monty's RGS acting career so far! His swagger and presence were simply awesome, and his command and charisma left the audience in hysterics!
But over and above this, Madison took the King (often ignored entirely in retellings) and crafted a cunning, psychopathic control freak in the shape of the wonderful Aidan Ng, who inhabited the character with gleeful skill, prowling the stage like a hungry tiger, whilst his much abused Grand Duke (the inimitable Will Keens) was the constant terrified butt of his threats. Will's quivering terror was just superb, and he is an actor of immense skill and talent.
Again, a fine ensemble of minor characters and chorus illuminated the stage with glittering enthusiasm, from the admirably trombone-bearing Henry Pitt, to the ever present narrator (Zoe Ingham) and the terrific Luke Costello as the page, and the bevy of princesses (Luna McKillop-Burton, Isabelle Forsythe, Elizabeth Massey, Manuella Hale, Miki Wood and Charlotte Hale), all played their parts with immense engagement and fun. It is clear that the future talent for School House productions remains assured.
This set against which these actors performed was nicely clear and simple, with a two sided flat offering on the one side a beautifully painted view from Cinderella's home, and the other side the majestic interior of the palace. The drawing of the mid black tabs to create Cinderella's prison was a very clever and effective feature, whilst the directors were not afraid of taking the cast in amongst the audience to create a sense of scale and journey. There was also a sly wit, and a willingness to subvert the pantomime original in the School House direction that appealed very much to this reviewer. From the reimagining of the Godmother whose voice broke after just a few lines, to the pumpkin tossed on stage from wings, or the 'Stand By' board brandished during the pause while Cinderella changed her dress, and the Godmother, Mice and Narrator threw some frankly impressive shapes on stage, there was something to see, and to delight, at every turn. It was also very clever to have the glass slipper smash and everything appear to be ruined, to the Grand Duke's apoplectic horror, only for Cinderella to point out that she has the other slipper. Of course she does! Why have we never wondered about that before?
In conclusion, this was fairytale telling for the Revolting Rhymes generation. The story was crystal clear, familiar, but irreverent and somehow fresh and original too. The casting was thoroughly validated by the immense energy and terrific performances that the entire team bought to the stage, and the set and technical elements were resourceful, inventive, highly effective and utterly enjoyable.
This was vintage School House, and as their wild applause showed, the audience had an absolute ball!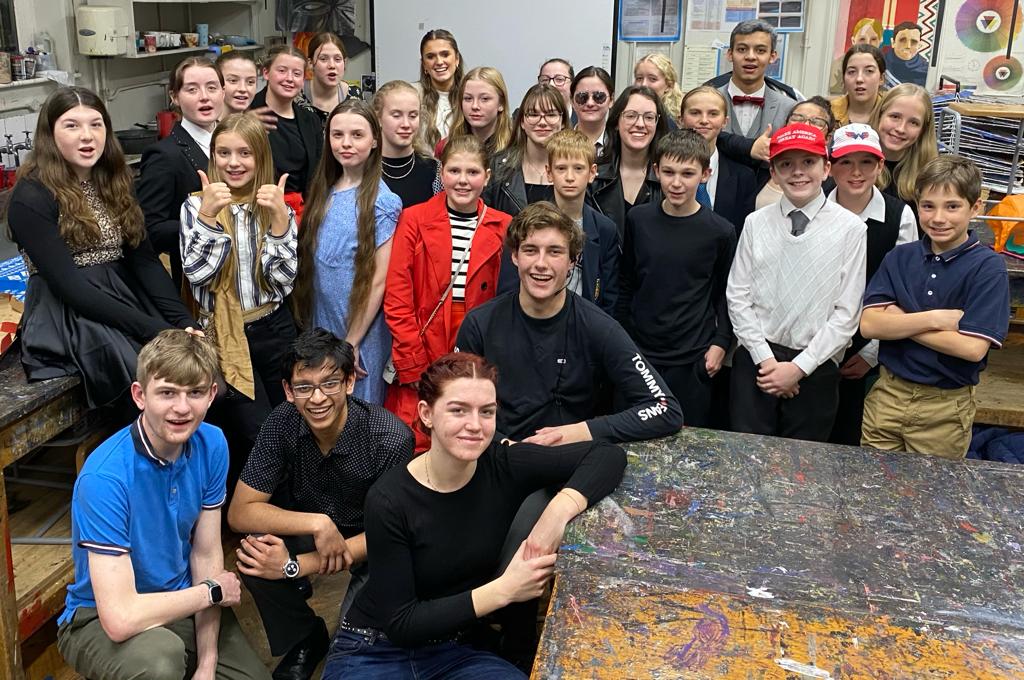 Hutton House – 'Knives Out'
Hutton chose for this year's production a clever adaptation of the movie franchise, based on the traditional 'whodunnit' murder mysteries so redolent of Agatha Christie and Dorothy Sayers. We have a crime, an investigator, a gallery of suspects each with their own dark motives, cunning clues and shoals of red herrings, and more twists and turns than a Swiss mountain road. Oh, and it was simply superb!
The directors, (Ed Murray, Samarth Dasarathi and Ivan Jackson) approached their task with characteristic energy and resourcefulness and it is no surprise that they acquired a cast in their image. Make no mistake, this is a very talented set of actors, and it is also a fairly young team, and so the effortless example of Helena McMurray leading as the enigmatic sleuth Benoit Blanc was a key role model for the rest of the cast. In this actor Hutton have a superb performer who brings immense assurance and character depth, alongside the sassy confidence to respond to the unexpected with seamless wit, growling "I've been waiting all night for this monologue – I can wait a few moments more," to fill the unwanted pause. Her stamina in sustaining a faultlessly sonorous deep southern American accent throughout was remarkable, and it added to the mystique and authority of the character. Alongside Helena, Hutton cast a host of new talent from every age group to superb effect. Kareem Said as the controlling Harlan Thrombey was glorious in his scene-chewing depiction of the family patriarch, whilst his errant children and wider family were played with similar relish by Ismay Dalton, Caleb Lewindon, Francesca Kirkman and Karen Tadrous, alongside Ava Crabtree, Nicholas White, and their flashback counterparts Lana Underwood, Anais Writer, Anna Thody and Ivan Jackson. All clear so far? To finalise the many many suspects, we must add Isla De Wit as the unfortunate housekeeper Fran, and Pippa Bland and Rachel Rogers as the nurse Marta, maliciously fitted up for a crime she didn't commit!
The labyrinthine plot was beautifully developed, and the direction allowed each character moments to shine; thus the fabulously haughty hair-flicking scorn of Francesca; the outraged bellowing of Nicholas and the Machiavellian maneuverings of the highly impressive Ismay provided layer upon layer of intrigue. The decision to have the cast dimly lit and freeze framed centre stage, whilst spot lights created a composite stage was uber slick and very clever, and that brooding mass of central characters always in our sightline was surprisingly creepy.
Kareem's portrayal of a man in obsessive control of his family and events, even as he faced his own imminent demise, was delivered with aplomb, and the scene where Marta (Rachel) realizes she has given him completely the wrong dosage was both engaging and highly tense, bringing the very best out of both actors.
Alongside the redoubtable Benoit Blanc, the investigators wrestling with his strange crime were played by the excellent Caytlyn Briggs as Lieutenant Elliot, and the likewise talented Natasha Pointon as Trooper Wagner, holding their part of the plot with consummate skill.
The set was nicely designed to match the mind-bending plot, with a wall of suitably solemn leather bound books, alongside a second a wall entirely made up of blades of every description and shape. Lighting and sound were slick and effective, with a brooding darkness at the stage's edge where Harlan Thrombey seemed at his most content, and there was a terrific build up of tension and pace as the play moved like a rampaging beast to its conclusion, never letting its audience settle or take stock.
Neatly clever little moments were built in, however, almost gone before you spotted them, such as the busy hospital scene with its soulless blue waiting room chairs, whilst Saskia Hallam threatened to steal the show with a constant flurry of ER type interventions – whisking across stage with a wheelchair patient one moment, then tending to a limping OAP the next. Two other particular moments of stage magic sum up the wonderful quality of surprise that this Hutton production delivered: Marta's sudden spew across the stage that left the audience genuinely asking ourselves if we had just seen that, and is it ok to portray that on stage? (yes and probably yes…) and the final brutal, frenzied stabbing by Hugh (Ismay) that revealed the murder weapon to be only a plastic retractable toy knife.
As dramatic drive and energy goes, this was something very special indeed, and huge credit must go to the entire cast for the way in which they acted off one another to enable the spellbinding momentum upon which this production depended. We must expect a very great deal from these actors going forward, and it will be fascinating to see the evolution of this generation of Hutton talent.
De Grey – 'Blood Brothers'
The final production of this year's competition fell to the defending champions, De Grey, and it was certainly not a play to deliver a happy ending. This adaptation of Willy Russell's bleak social commentary placed at its heart the inevitability of the loss of childhood innocence and friendship in a deprived urban environment riven by poverty and class. And yet the subtle genius of the script, and the skill of the De Grey directors (Felix Denby, Issy Withy and Evie Harry) was to allow moments of genuine joyous laughter and all too human empathy, even as we saw the darkness gathering.
Of course none of this is possible without talented actors to convey these emotions, and it has been a fantastic feature of this year's competition that each House has successfully drawn in an array of older and younger cast members to earn the experience that will allow them to thrive next year and in the years to come. For De Grey, this talent lies in the experience of the superb Holly Maisey, Nancy Manners and Ava Reeves as Mrs Johnston, Sammy and the Narrator respectively, alongside younger performers such as Nekha Abrahams (Mrs Lyons), Sam Stead (Edward), George Dalkiran (Mickey), Yanxi Wang (Linda) and Vlad Danila (Mr Lyons). Meanwhile a small but seriously skillful chorus of Jacob Russell, Eunice Elisha, Caitlin Drummond, Amaya Edwards, Lola Maybank and Lily Abrahams) supported the leads whilst hoovering up the experience and example that will see them step up themselves to lead in future productions. This is the essence of a strong House Drama legacy, and De Grey seem to have this well under control.
So to the production, and alongside the gritty realism inherent to Russell's writing, the use of the ghostly Narrator who was constantly on-set and usually located in or around a black coffin at the rear of the set made for an exceptionally creepy and supernatural edge that imbued every scene with a sinister sense of foreboding. Contrasting this supernatural figure with the very real and relatable human characters made for the deliberately uncomfortable experience the directors sought, and it brought particular resonance to the gradual breakdown of the character of Mrs Lyons played by Nekha. From a very sympathetic figure of a woman longing for a child of her own, to the increasingly haunted and self-alienated figure that she becomes, Ava's constant chilling presence seemed to enhance this degeneration. The counterpoint to this character in freefall was Holly's beautifully tender and agonised portrayal of Mrs Johnston, forced to give up a child in order to give him a chance in life whilst providing for the rest of her family. Whilst Mrs Lyons caves in to guilt and self-loathing, Mrs Johnston makes do as best she can, because that is the only thing she can do.
And the sons? One of the most pleasing double acts of the competition lay in the superb performances of Sam and George, true blood brothers, but now by fate living on opposite sides of the tracks. And here lay the true joy in this production. These are two genuinely funny performers – both of them equipped with the timing, the vocal and the physical skills to extract humour from every line they choose. To see them performing together in this way this year was a genuine privilege, and they fed off one another with remarkable skill – whether Mickey's delivery of the poem on being 'almost eight', or Edward's heartfelt advice on how to woo the beautiful Linda, these are two immense talents who will shine over the coming years for House and School. Yanxi's Linda was another cleverly performed character torn between what could be and what might have been, and we look forward to seeing her leading in future productions.
These superb performances don't happen by accident however, and the De Grey directors established for themselves a very clear vision of how this production must work. They shaped and enhanced the moments of light hearted joy, from Mickey's successful chat up line to Edward's brush with the police, but only as a brief counterpoint to the growing tension and the impinging of the real world, a world Mrs Johnston already knows only too well, into their innocent childhood lives. And when those moments truly come, in Mickey's despair at his lack of a job, or his semi-accidental involvement in the shooting, or his suspicion of his best friend and his wife, the action is presented with immense care and multi-layered depth. This is performance, and direction, of the very highest order with little left to chance.
Set, sound and lighting, costume and props were all immaculately gauged to add maximum effect to the drama of the piece, and each was delivered with careful excellence.
This is a production to be very proud of, and De Grey must be thoroughly pleased with the contribution of every single member of this team.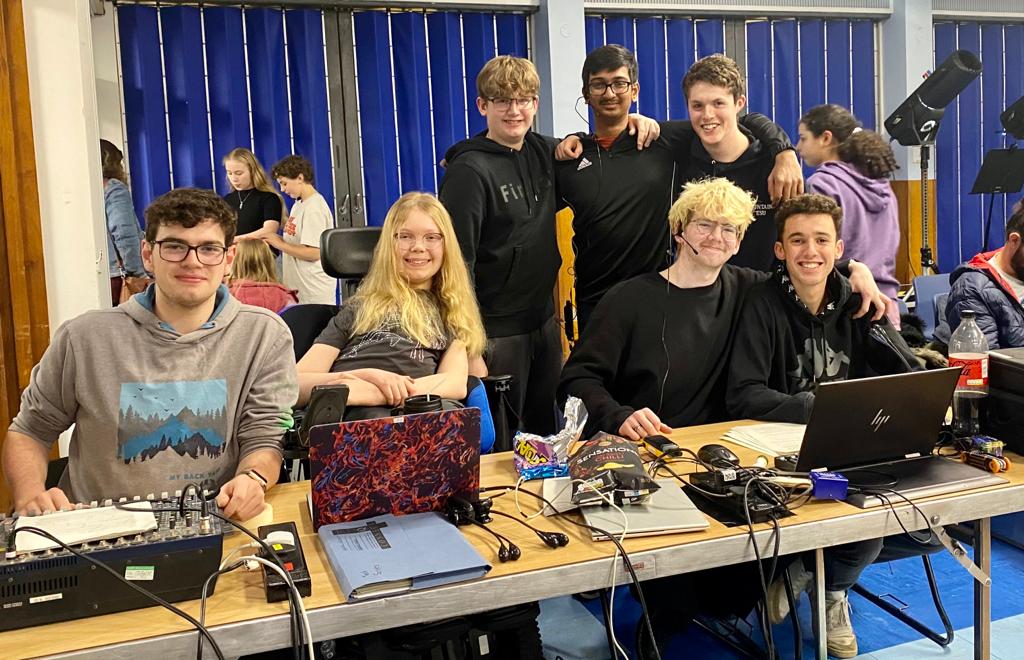 The tech team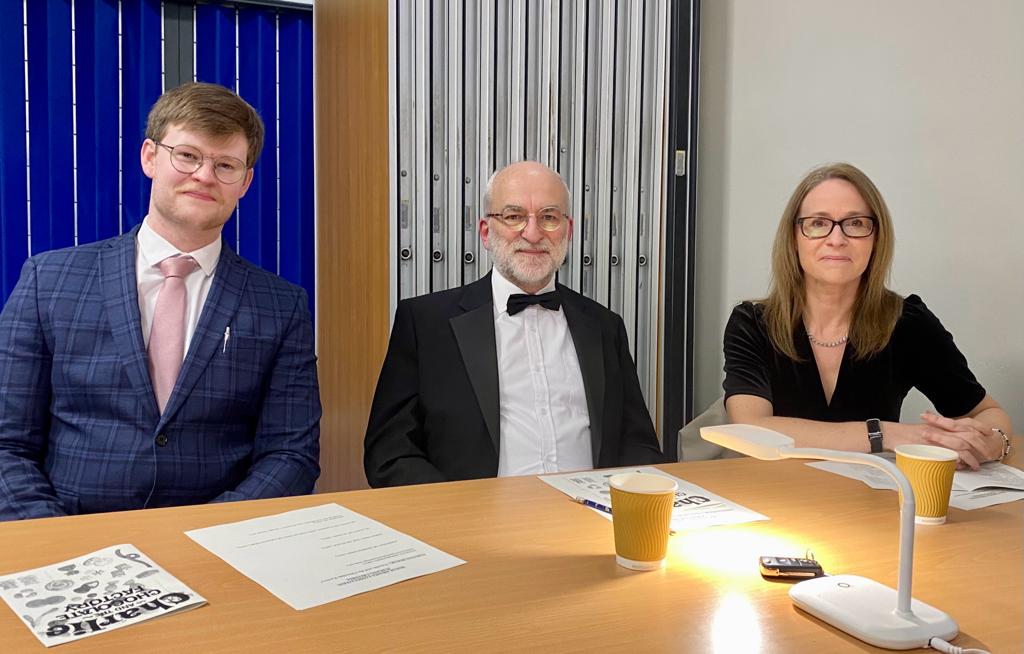 The judges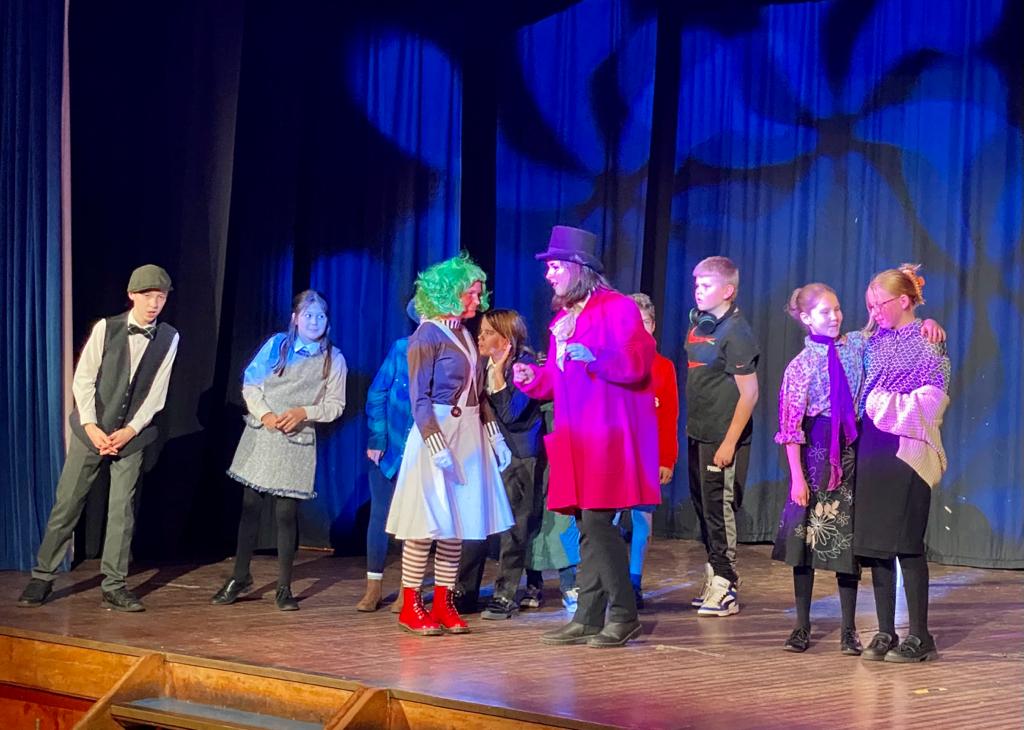 Charlie and the Chocolate factory: photo gallery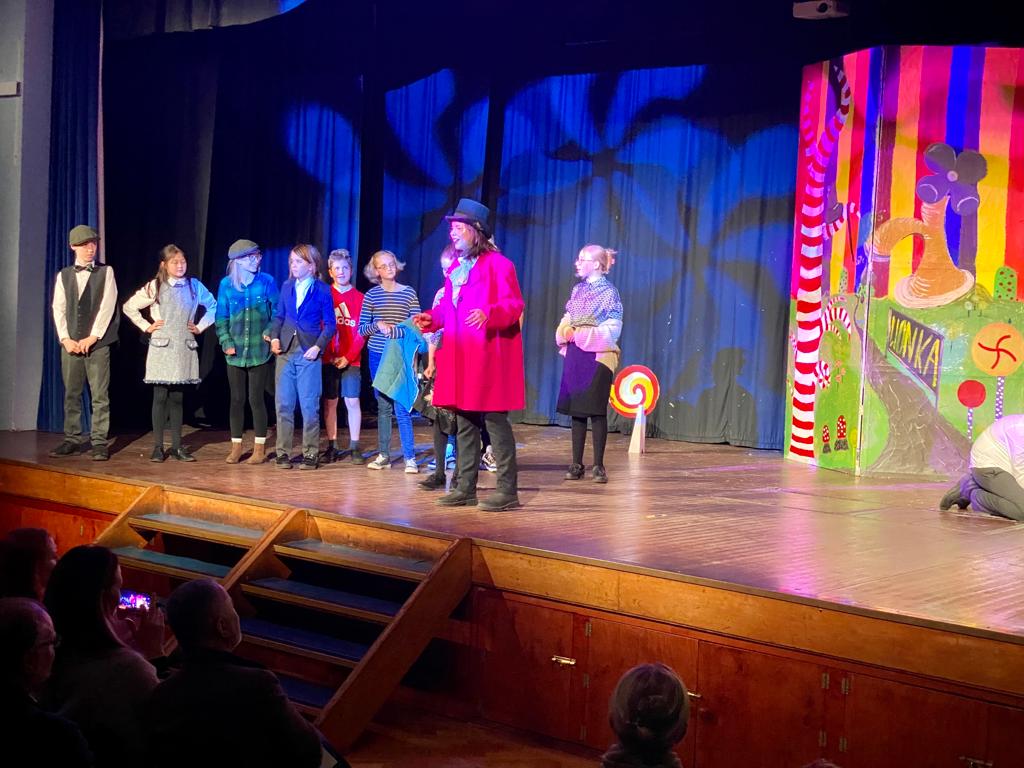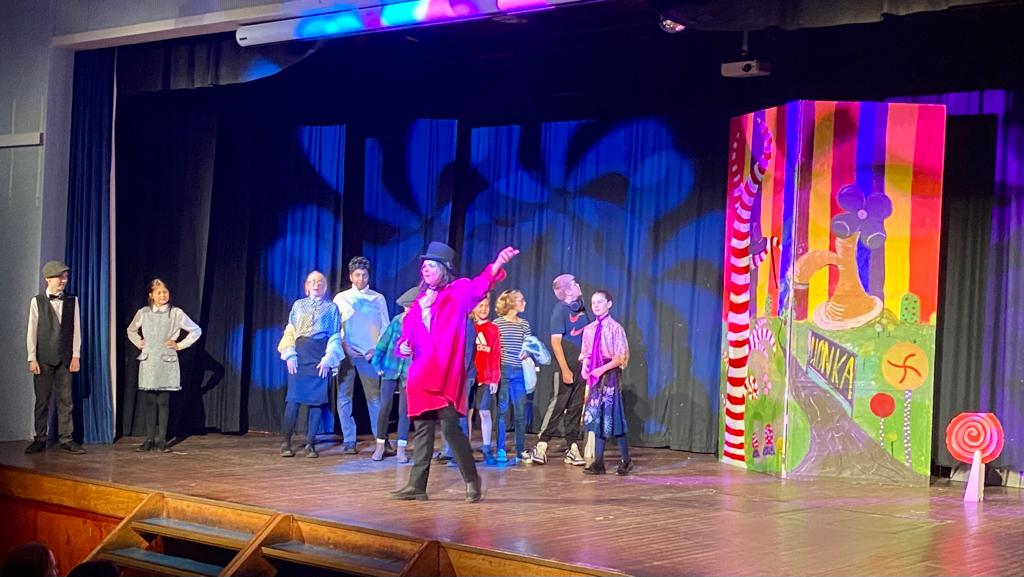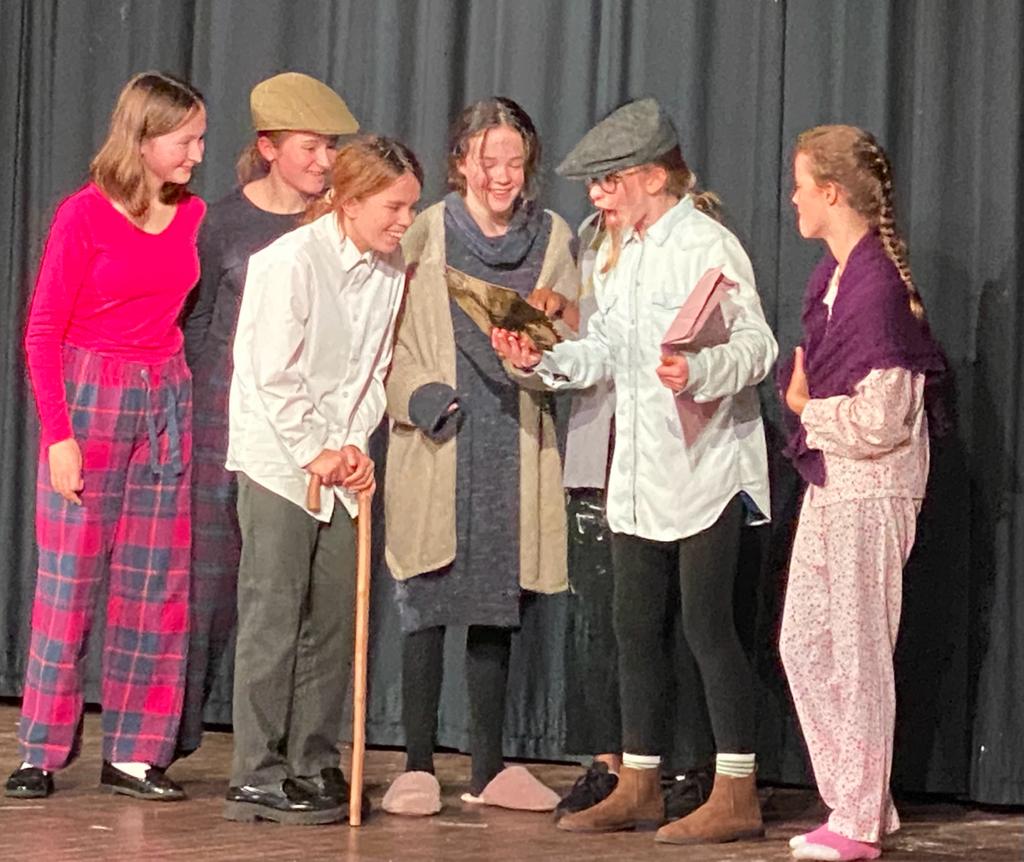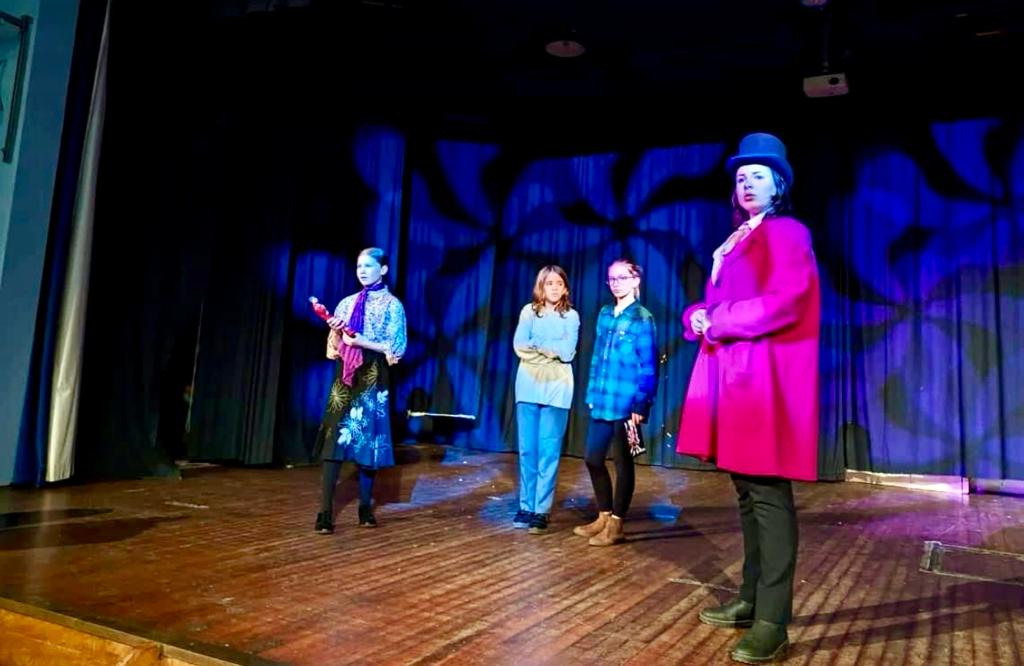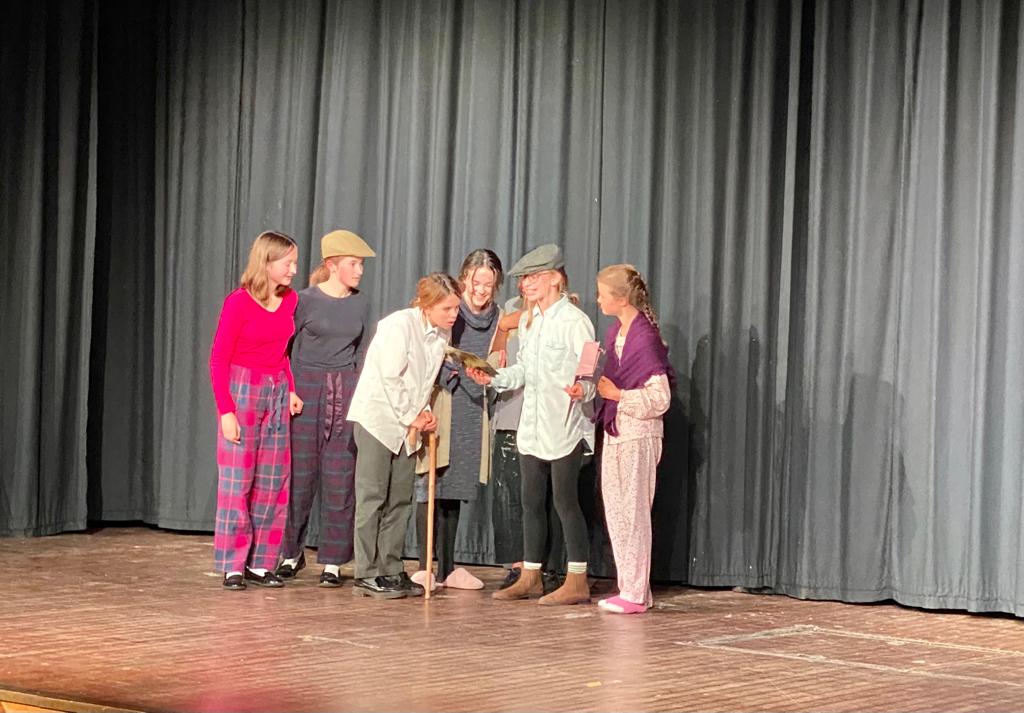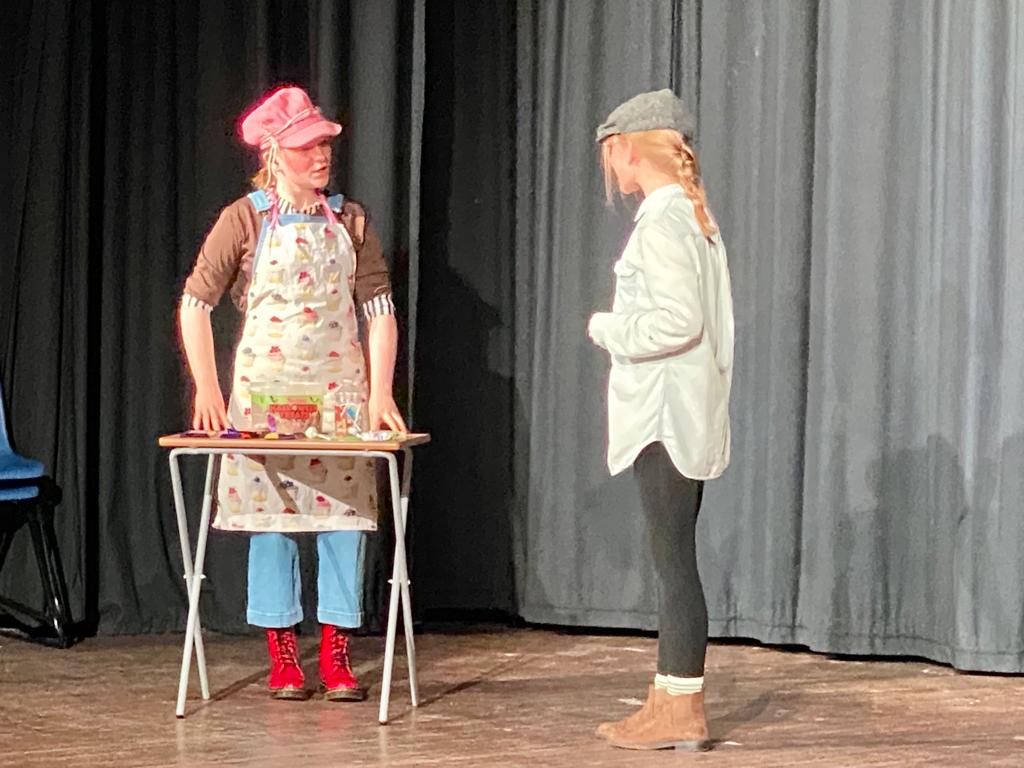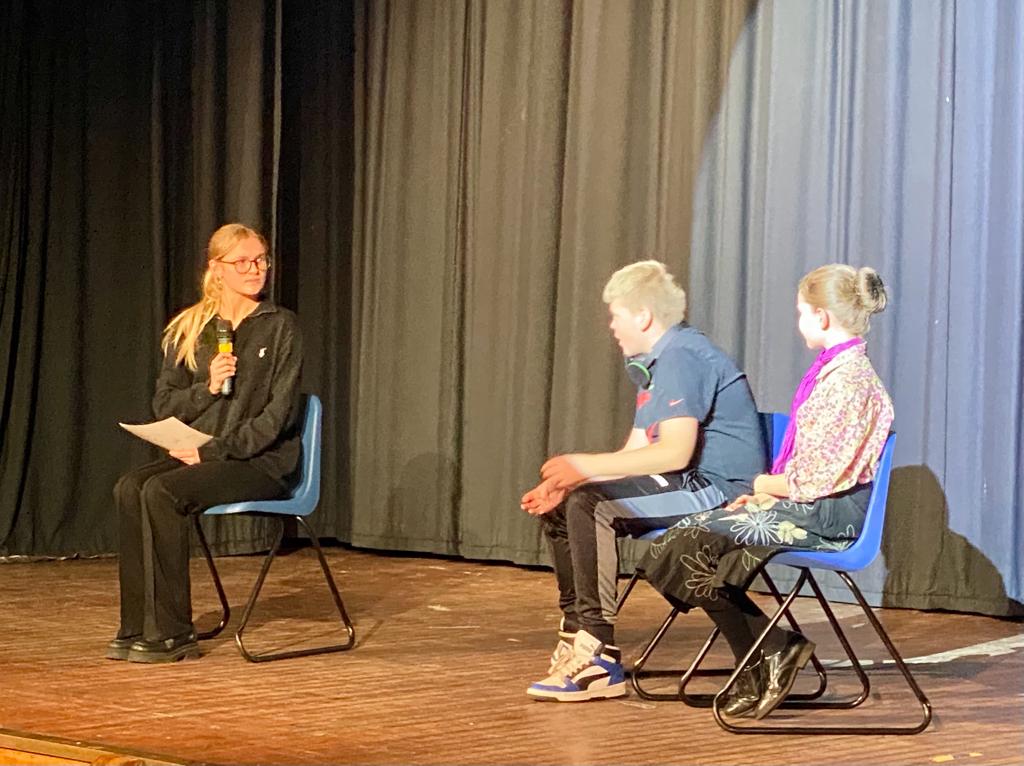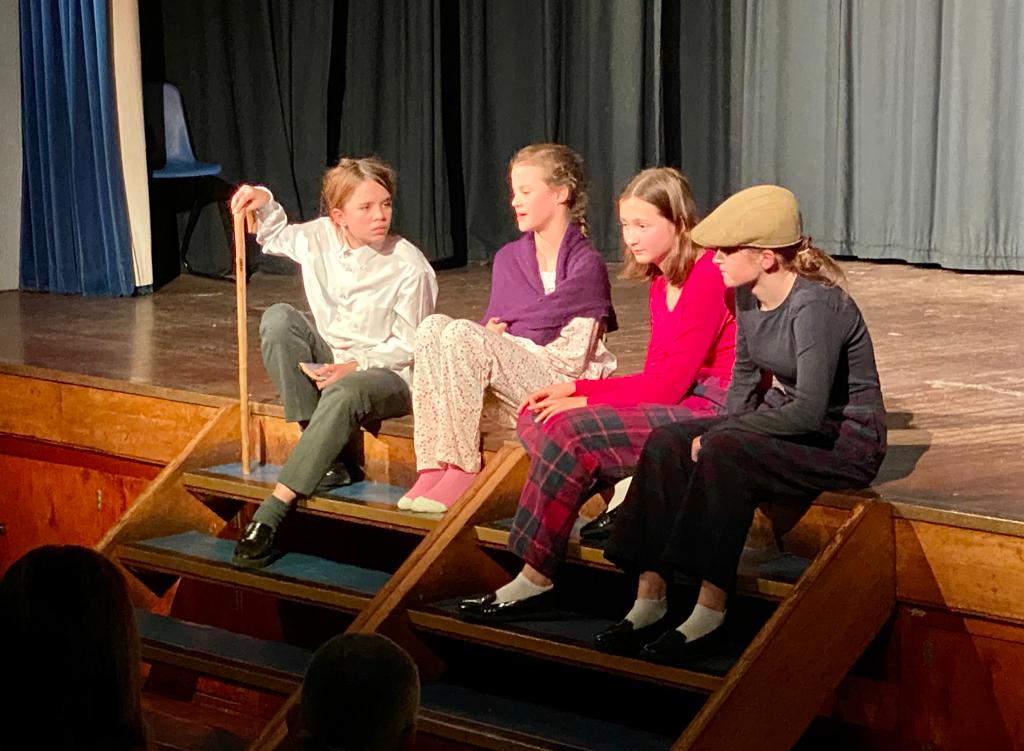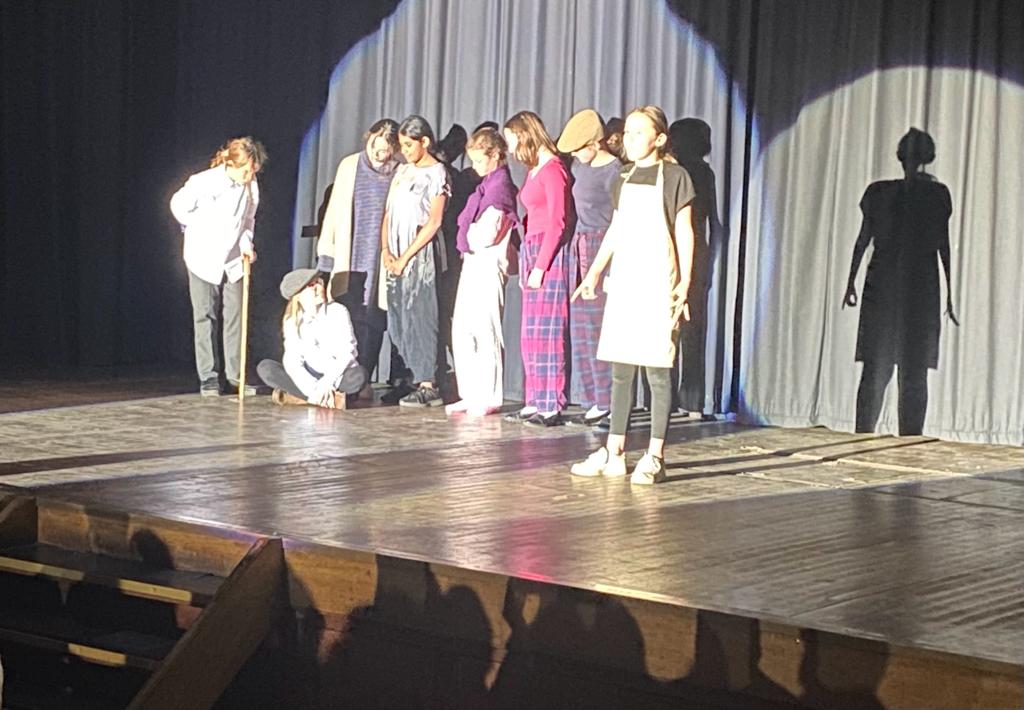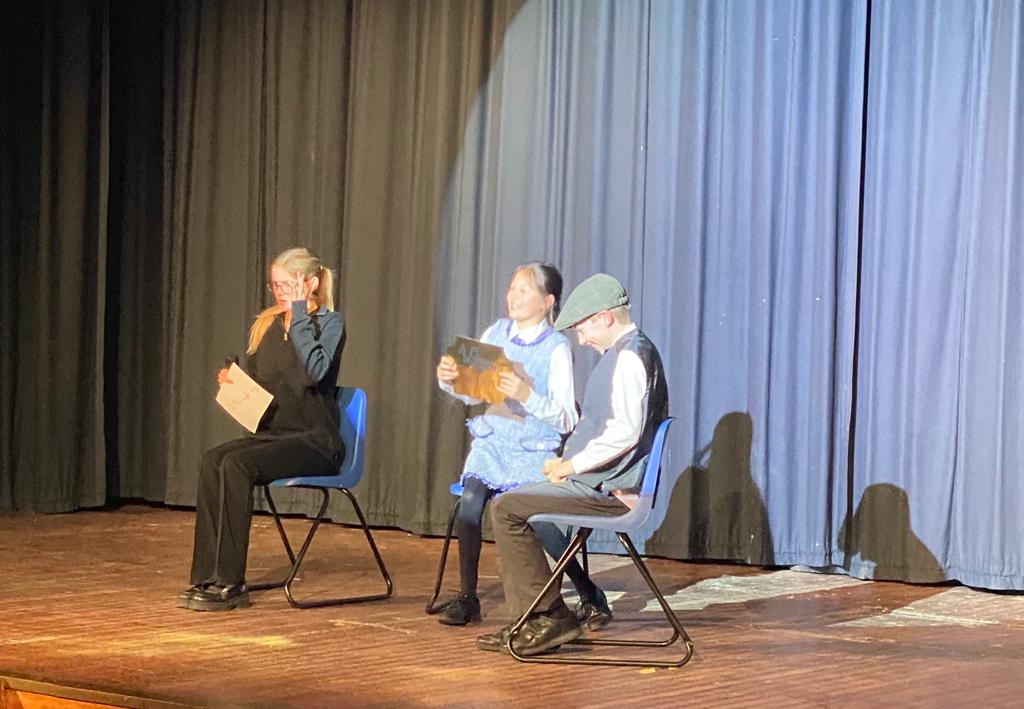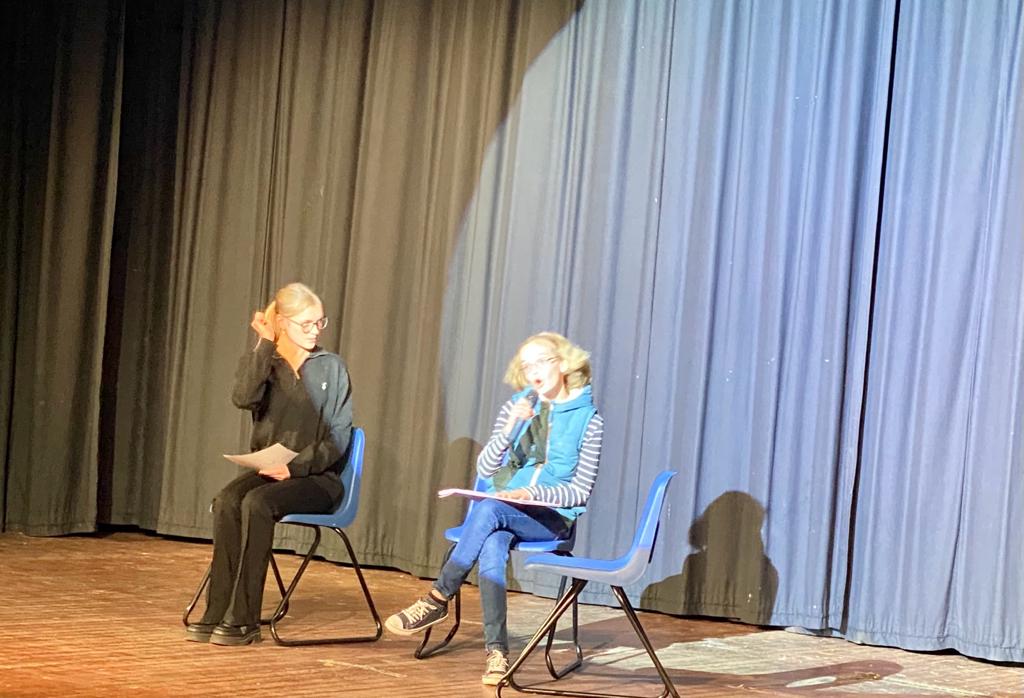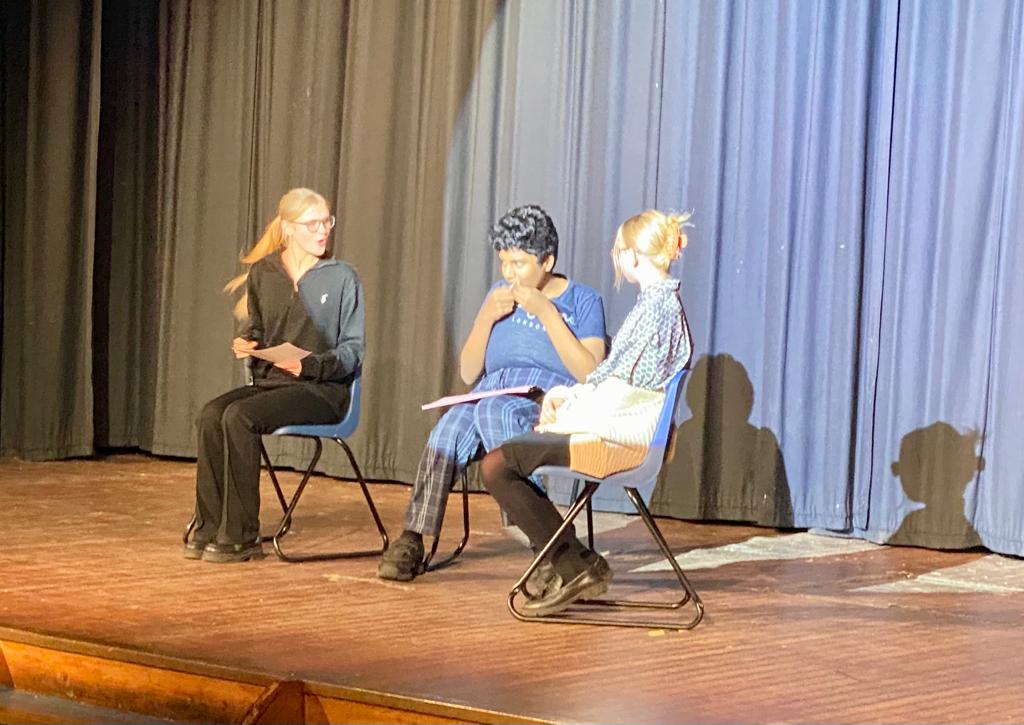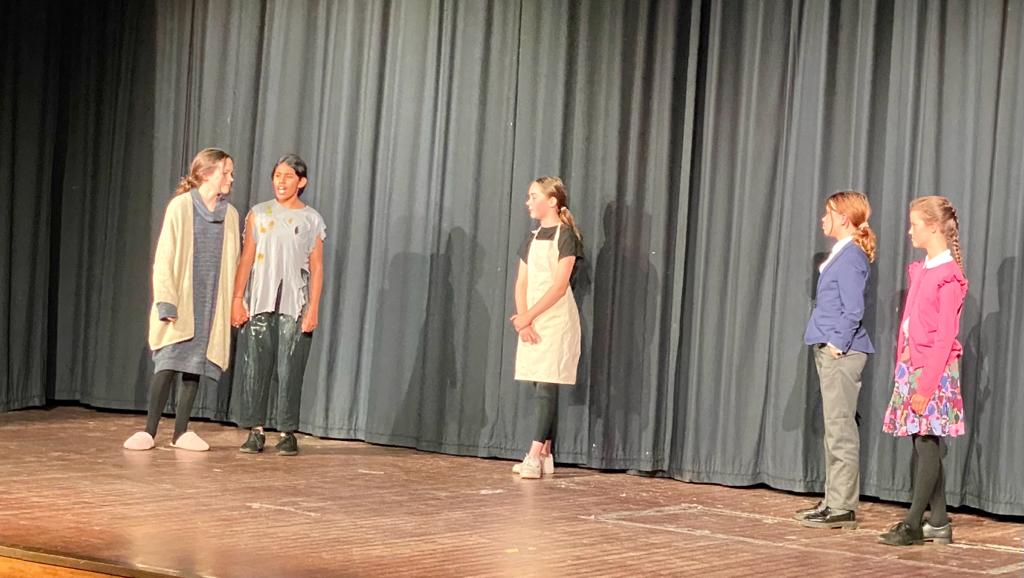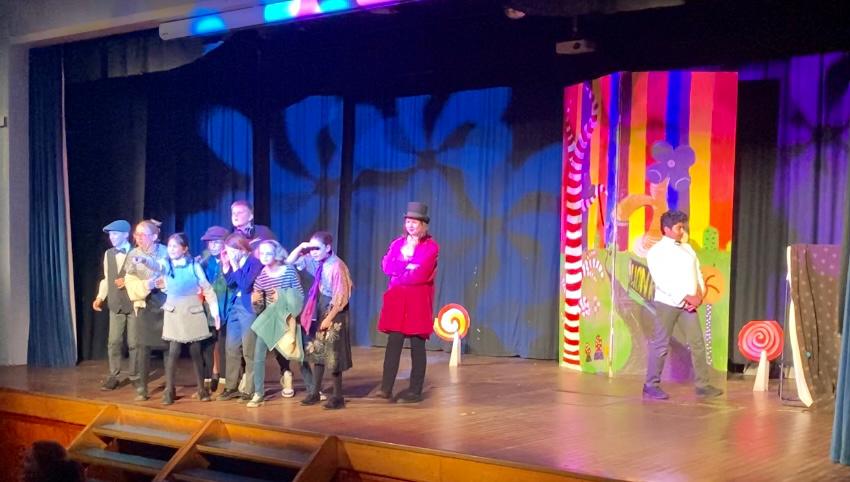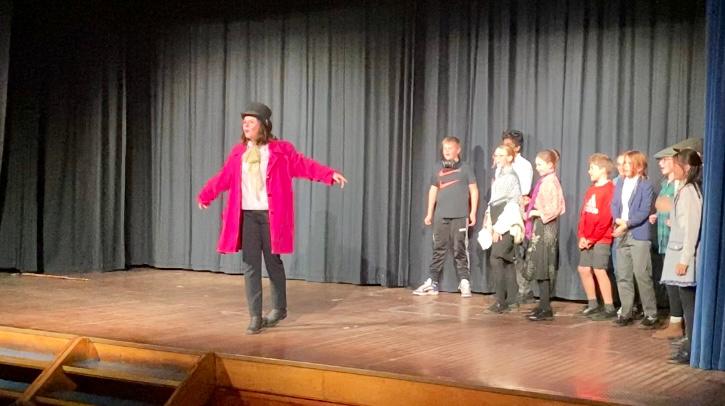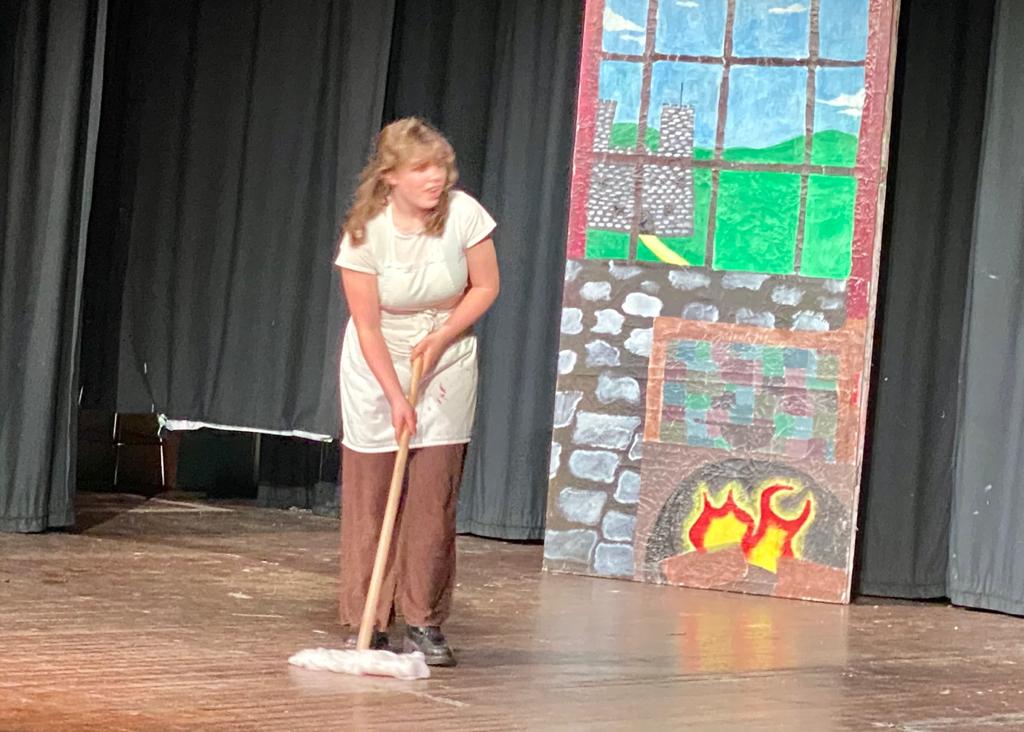 Cinderella: photo gallery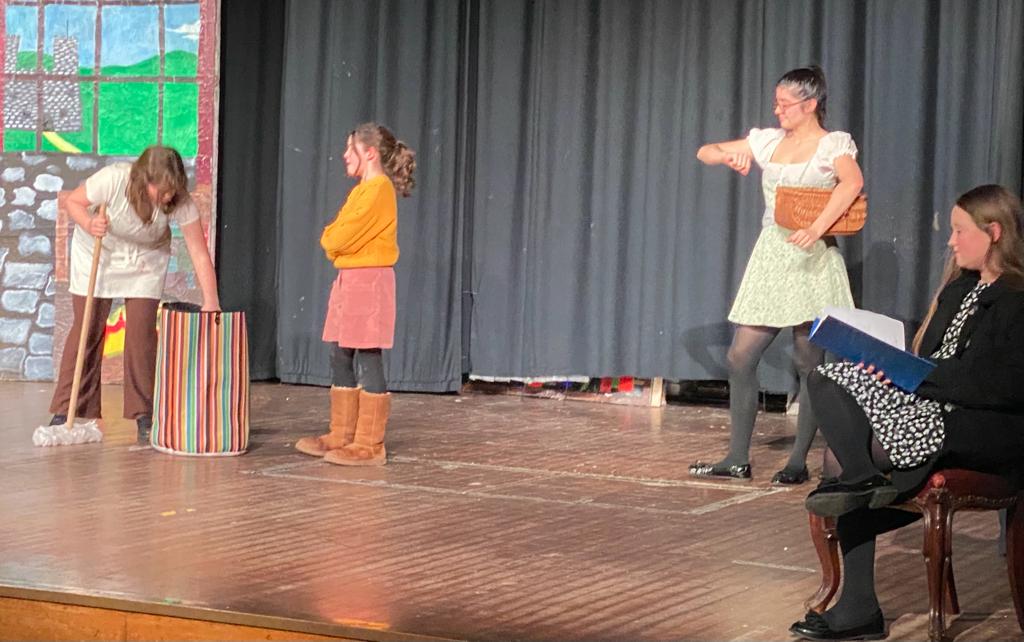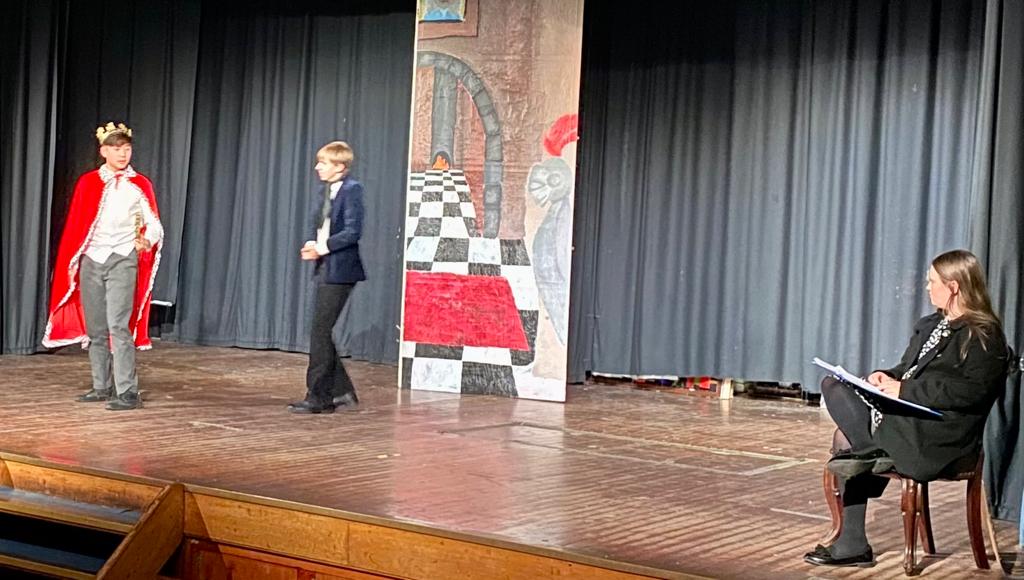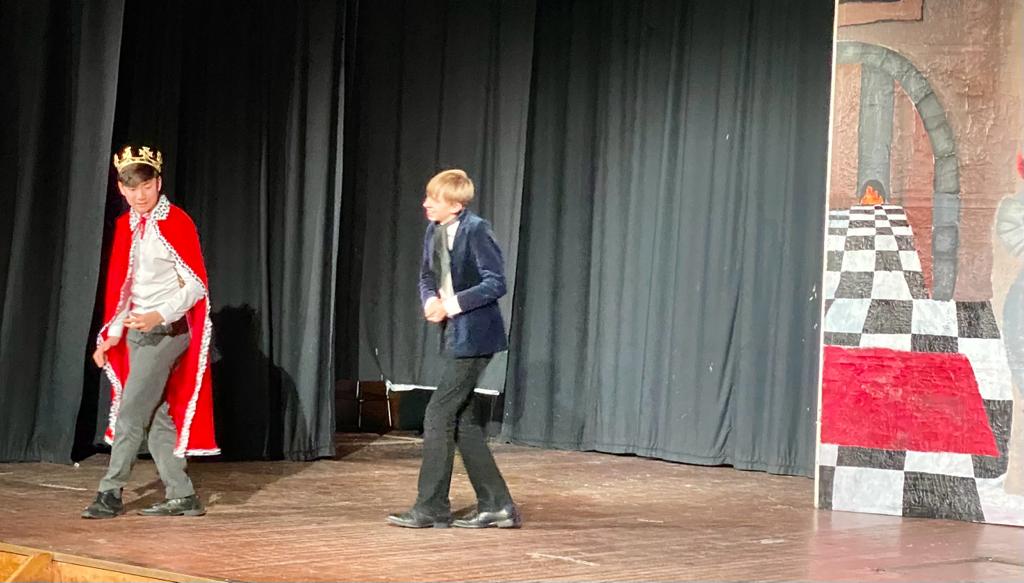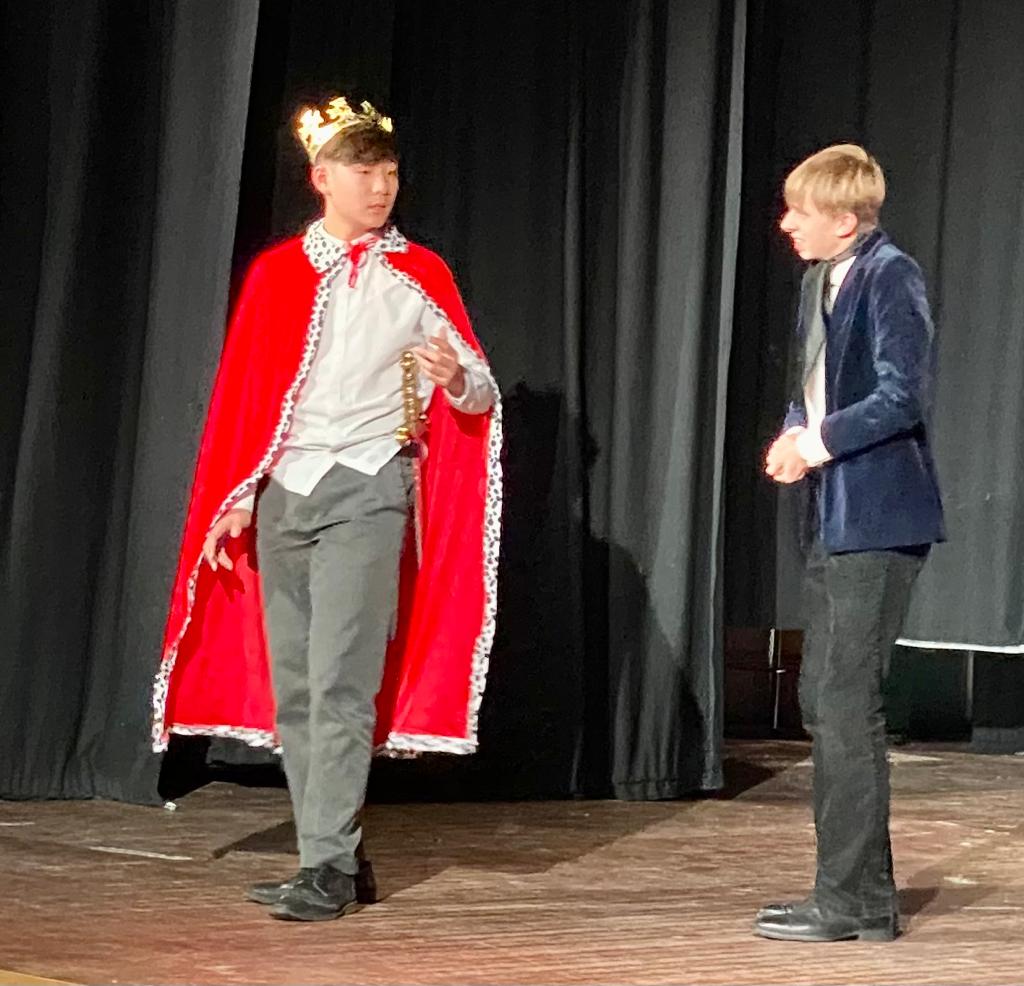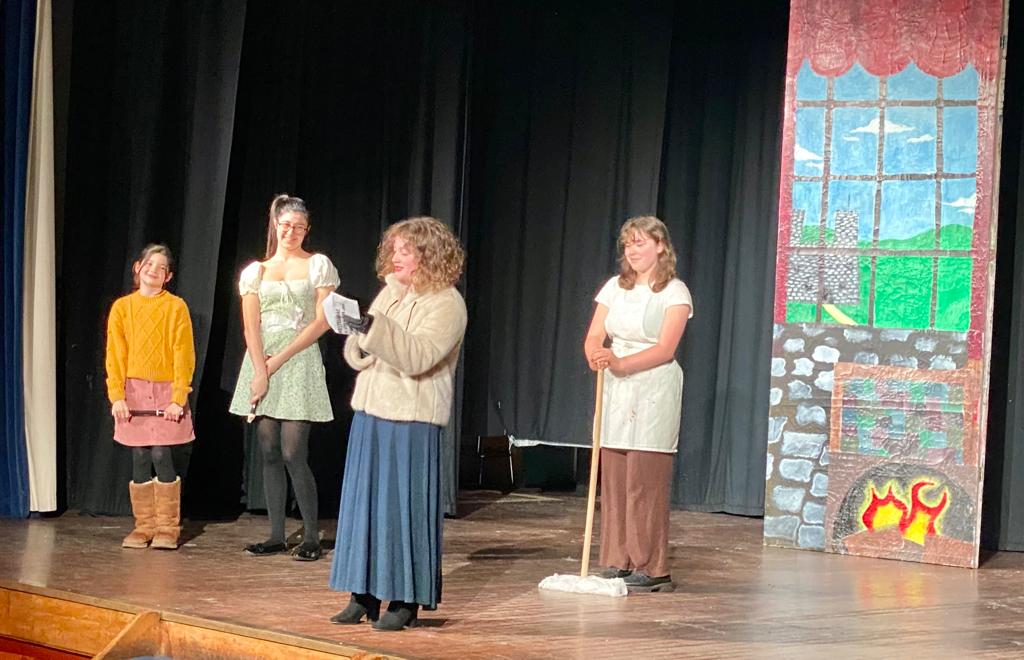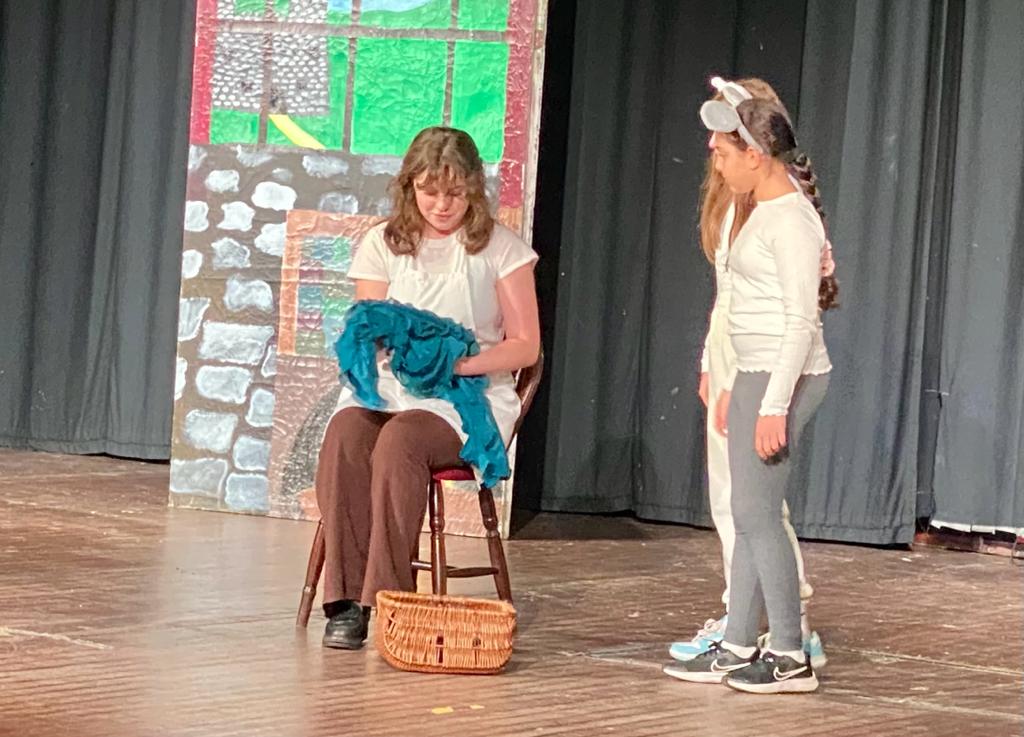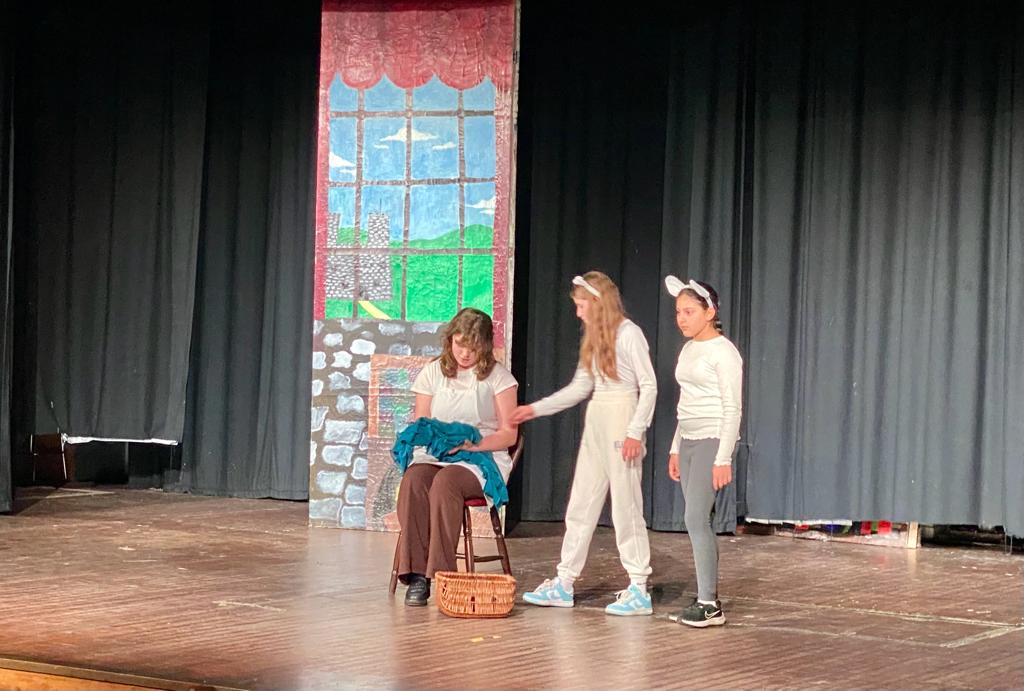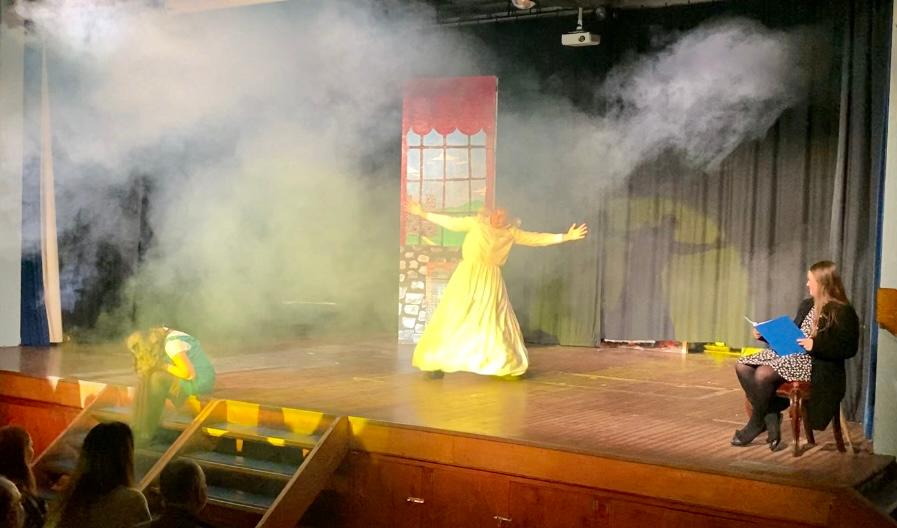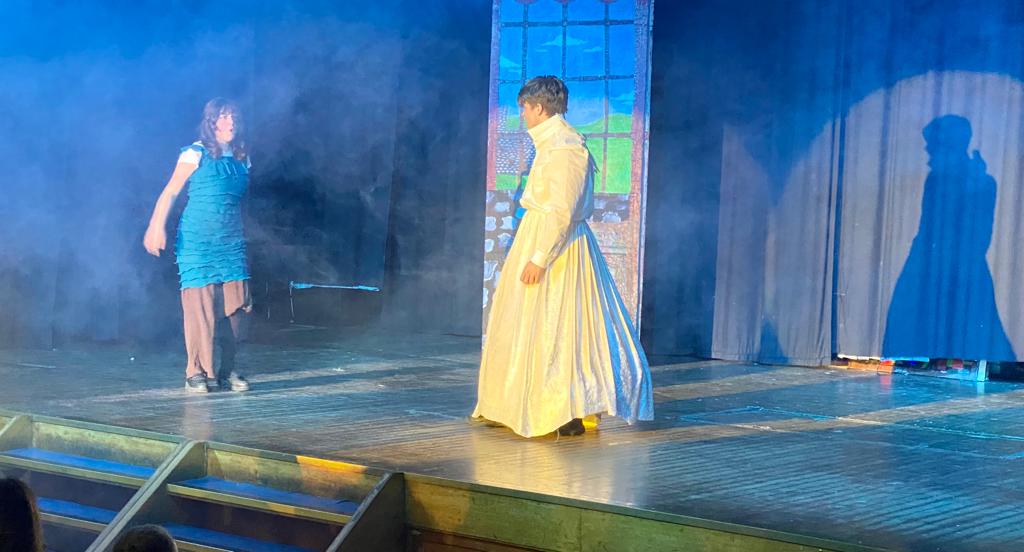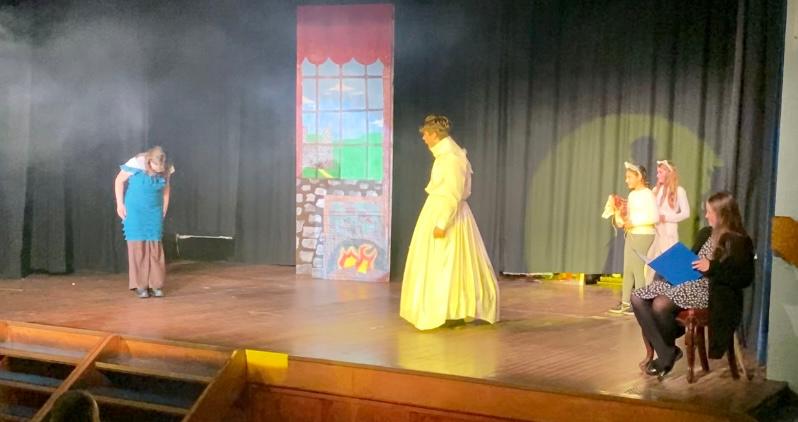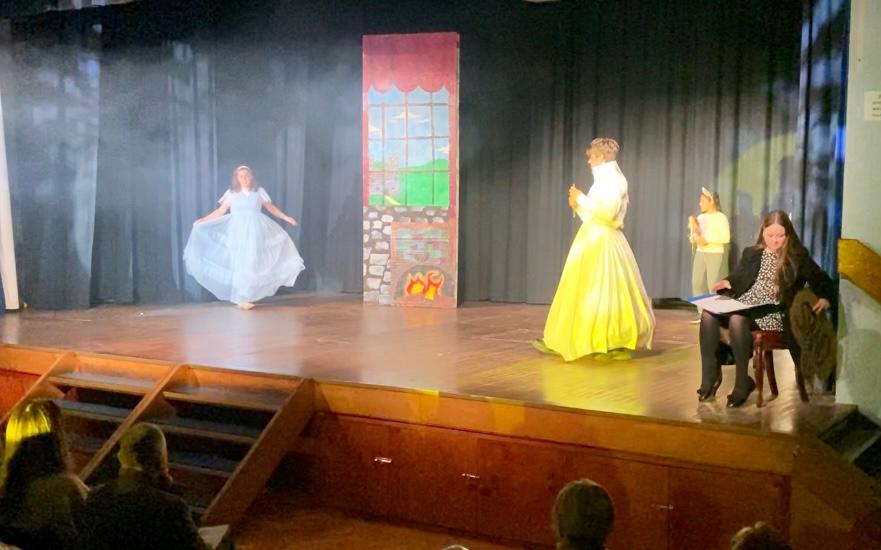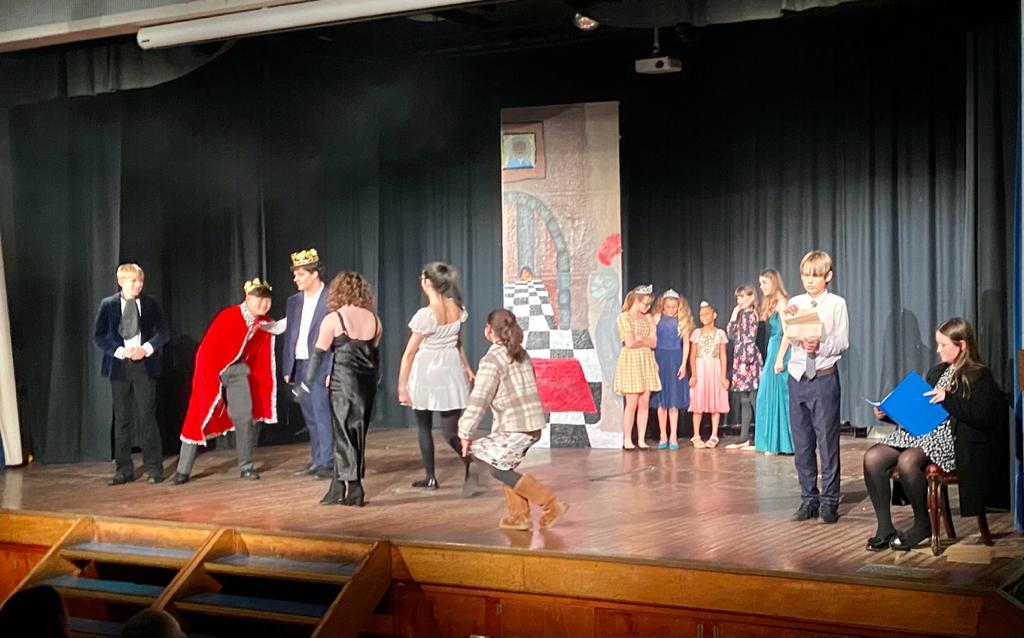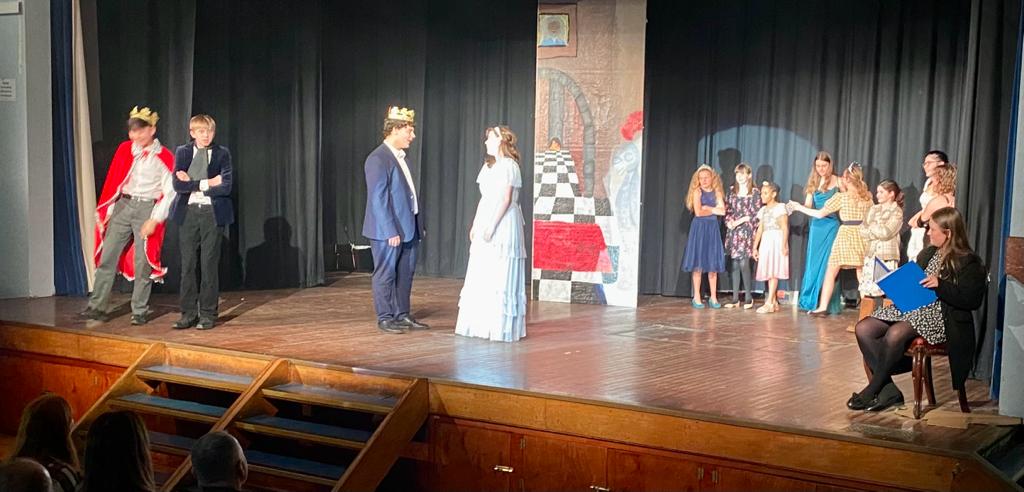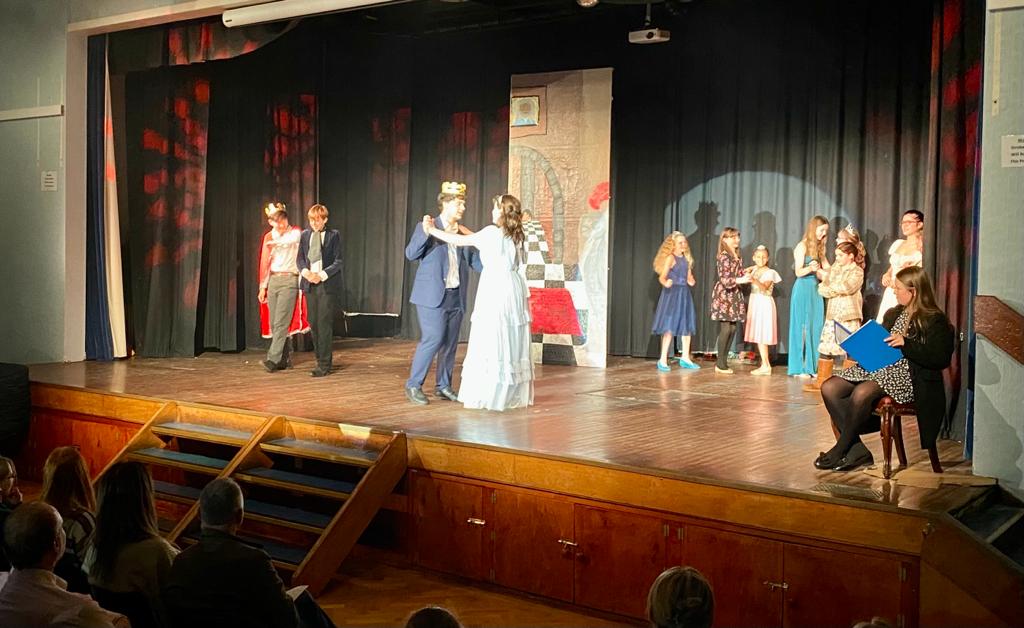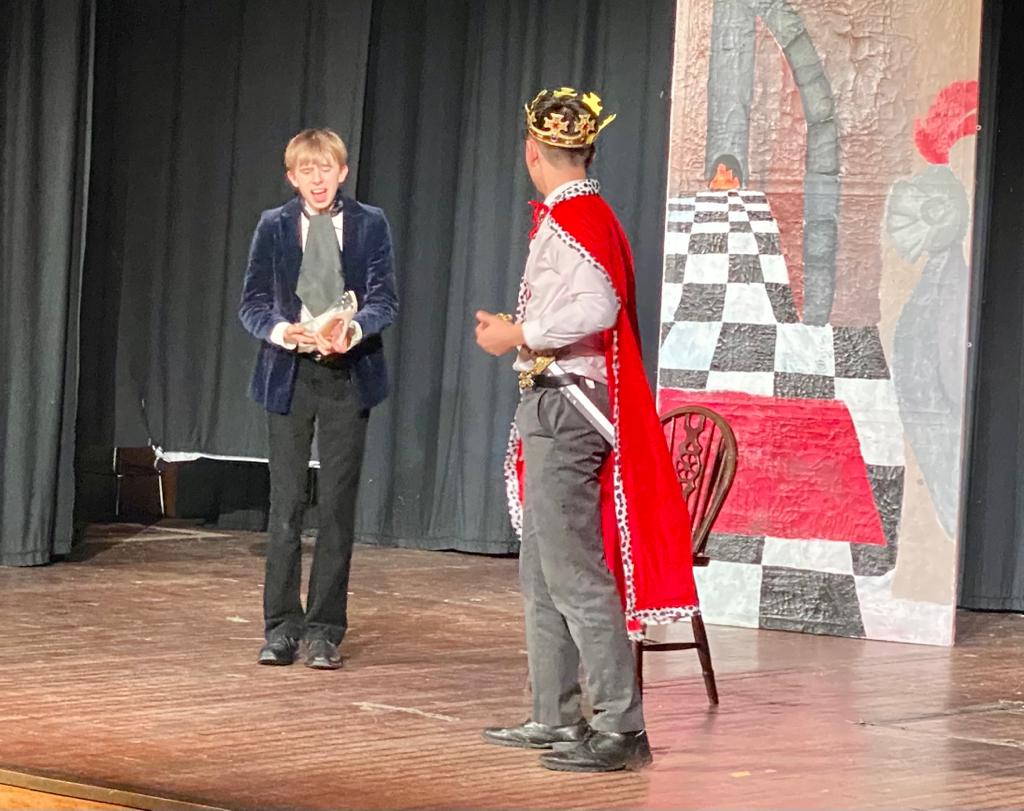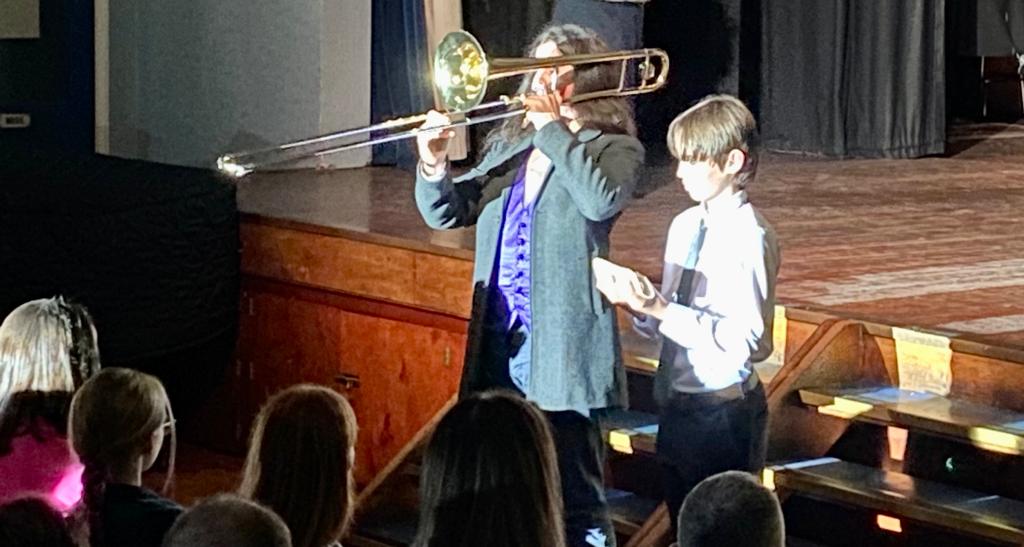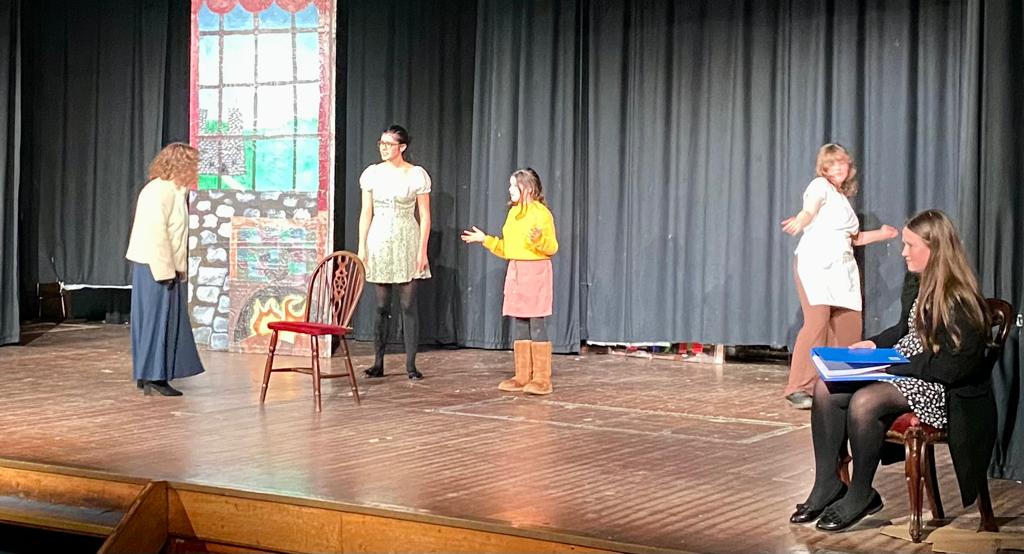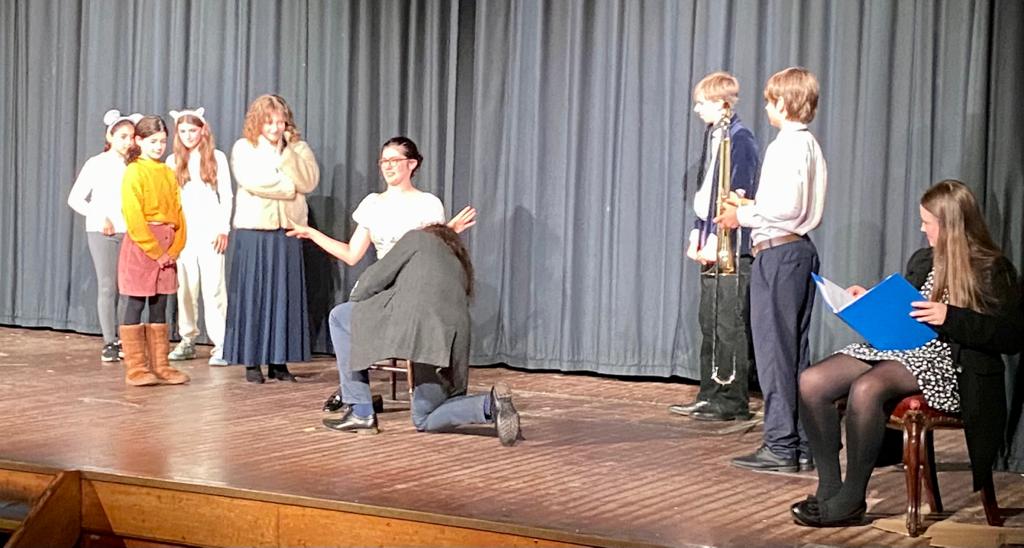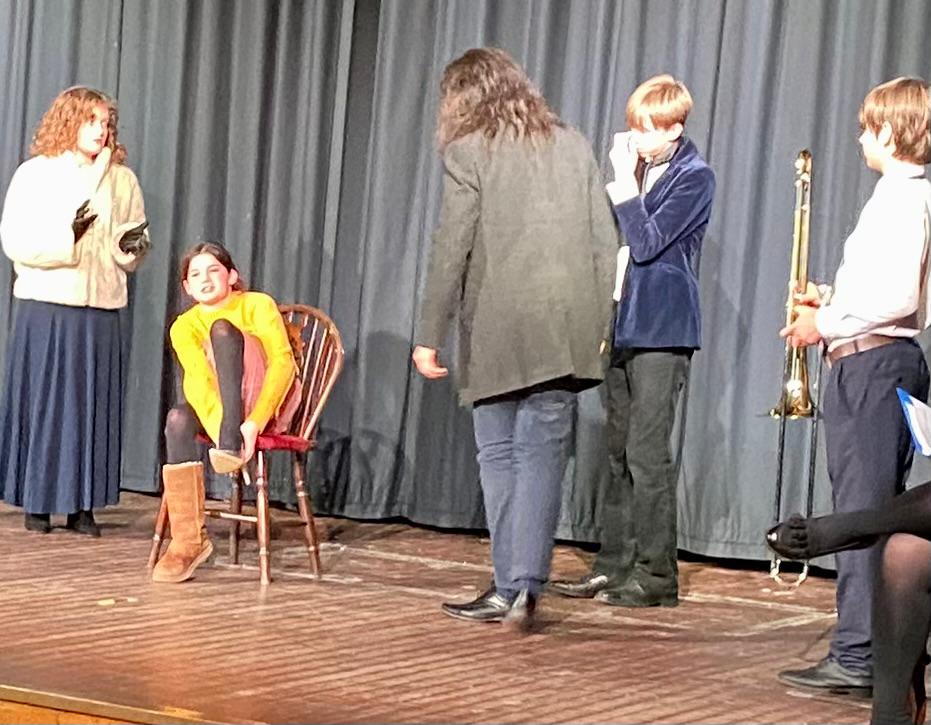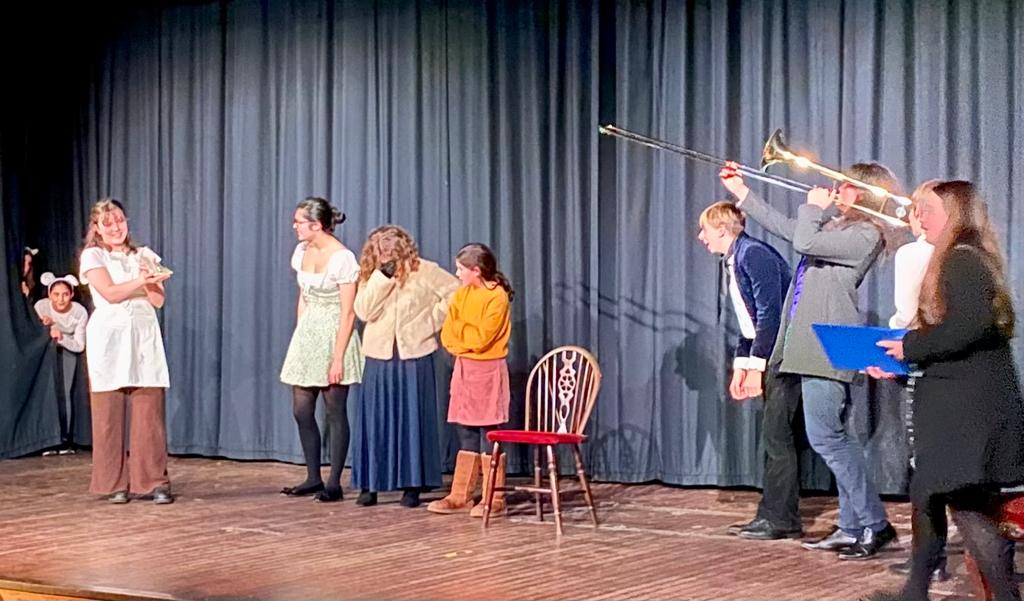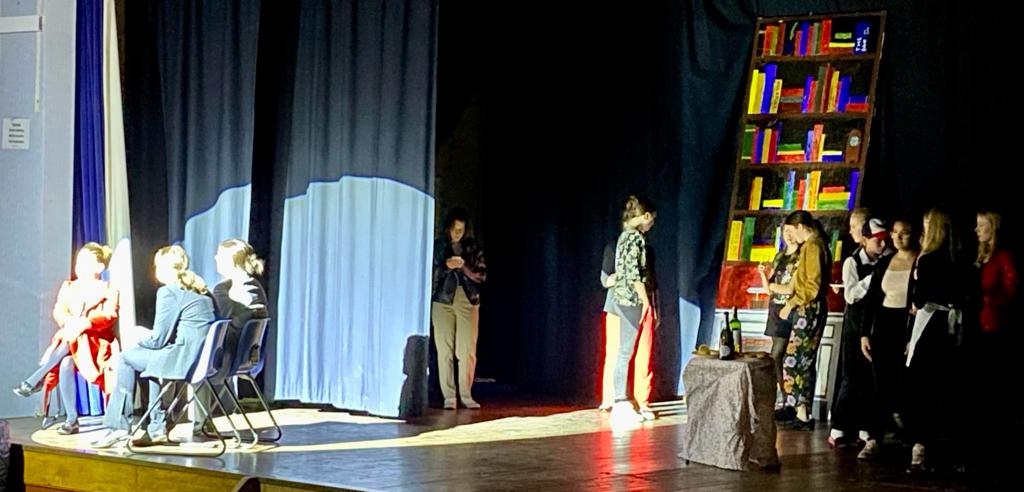 Knives Out: photo gallery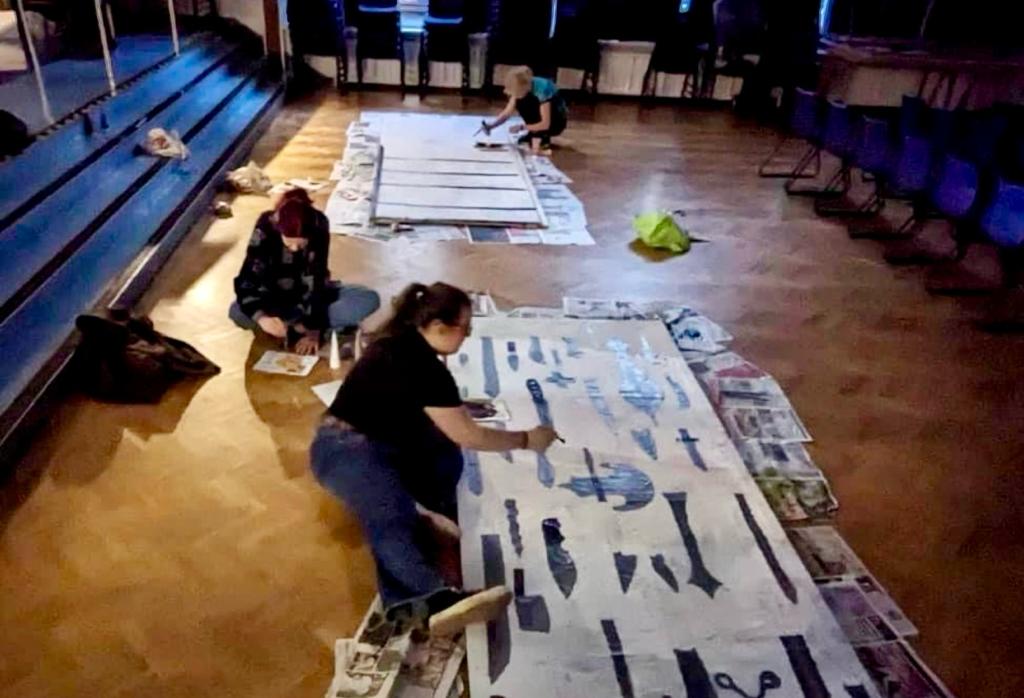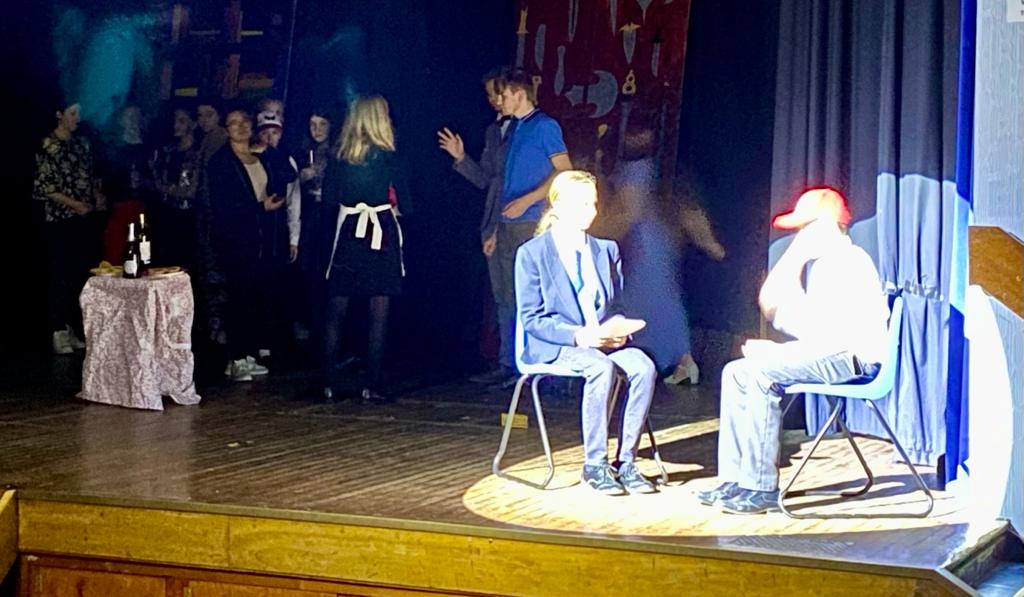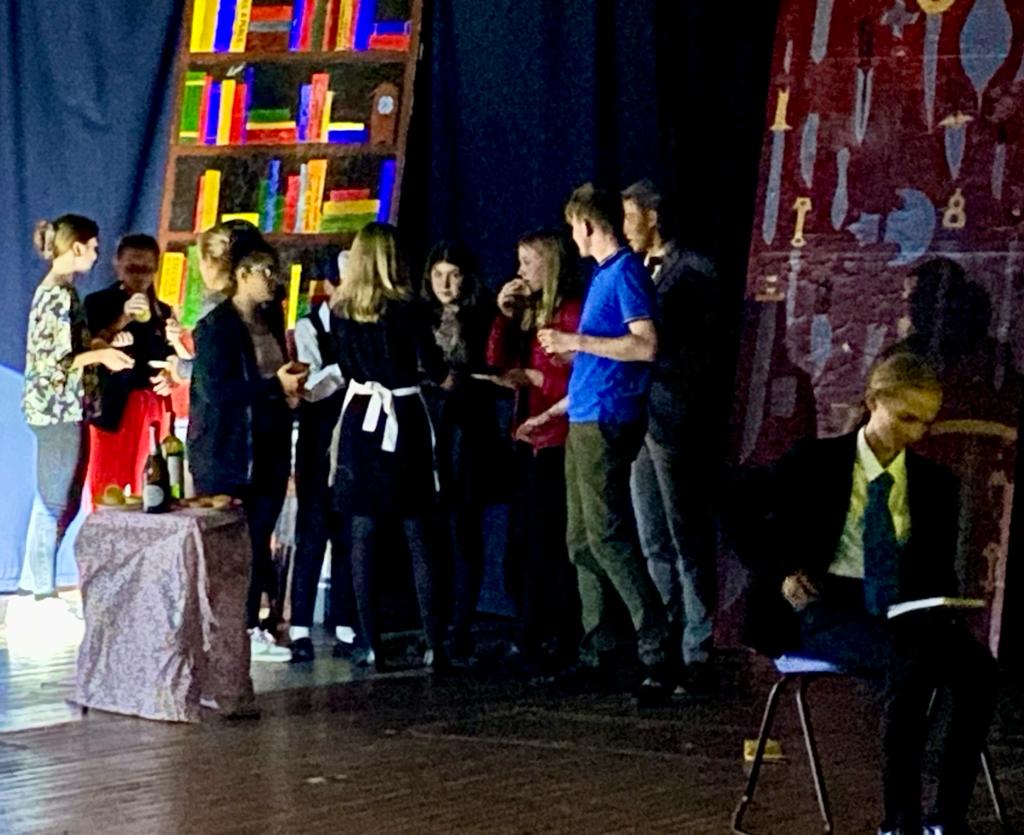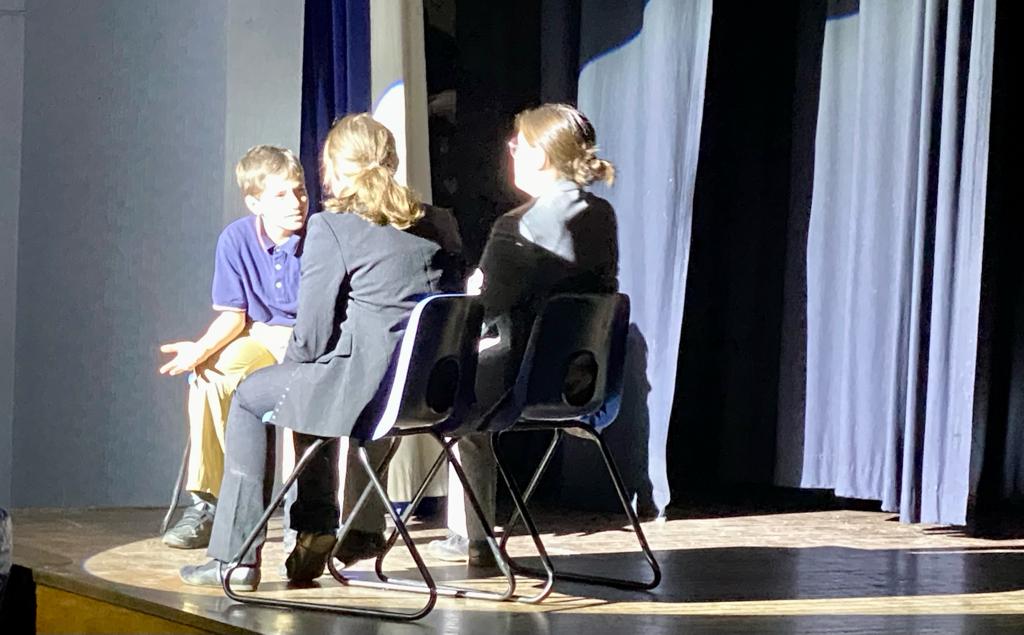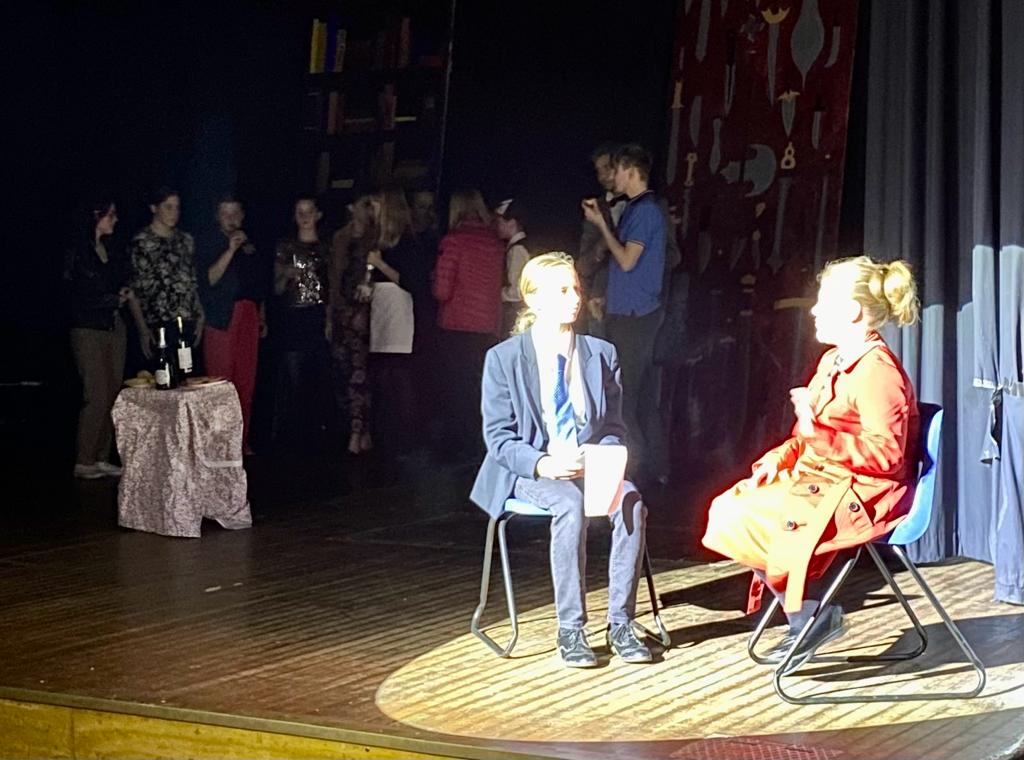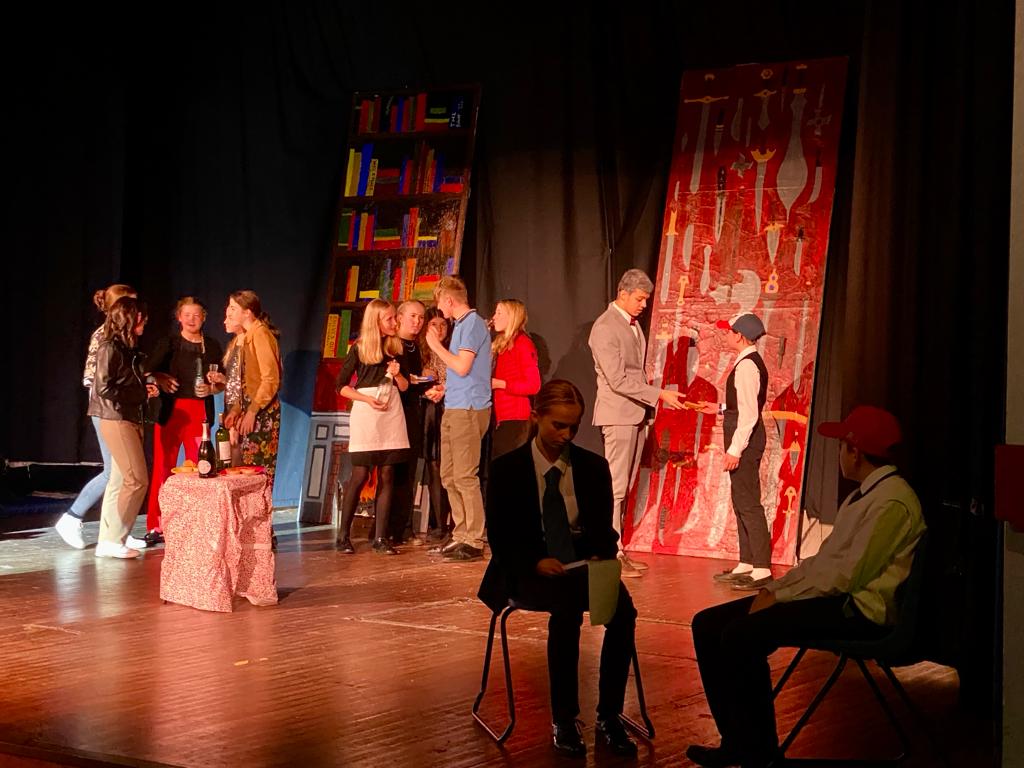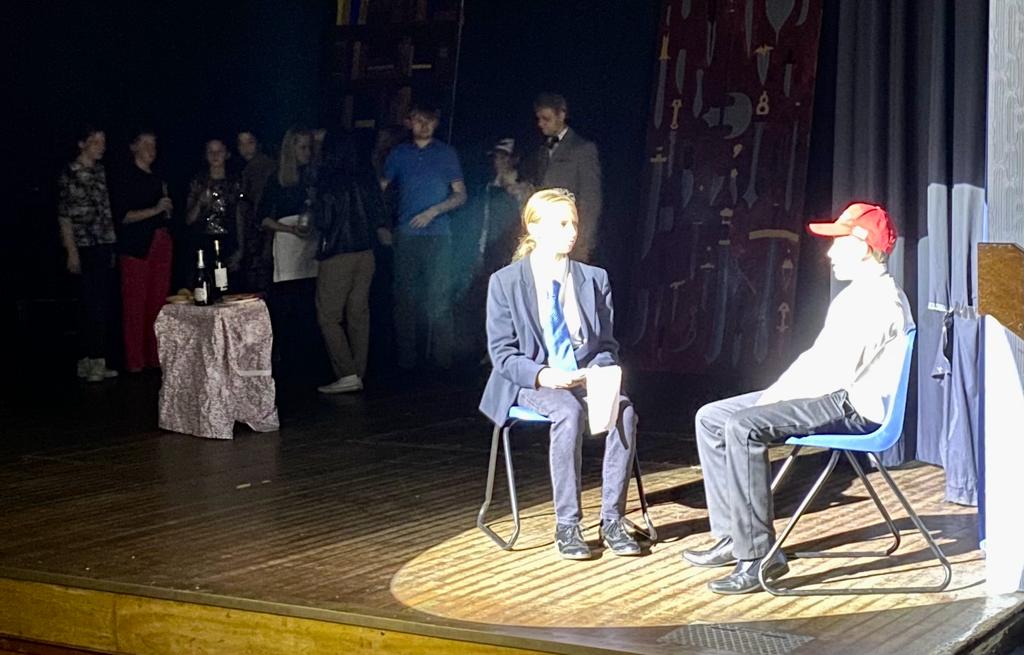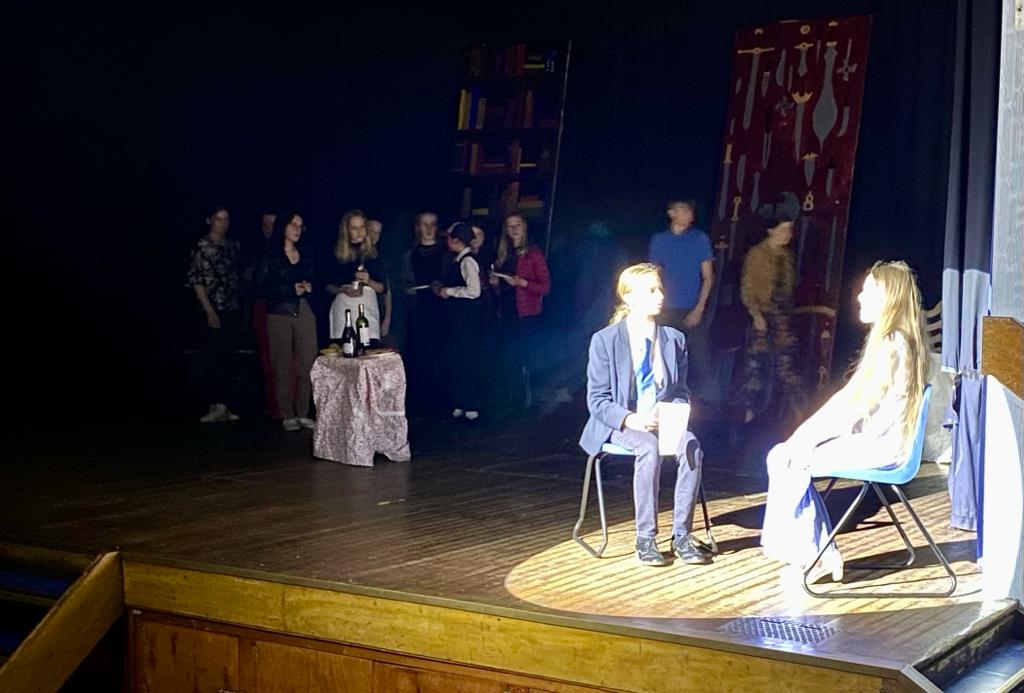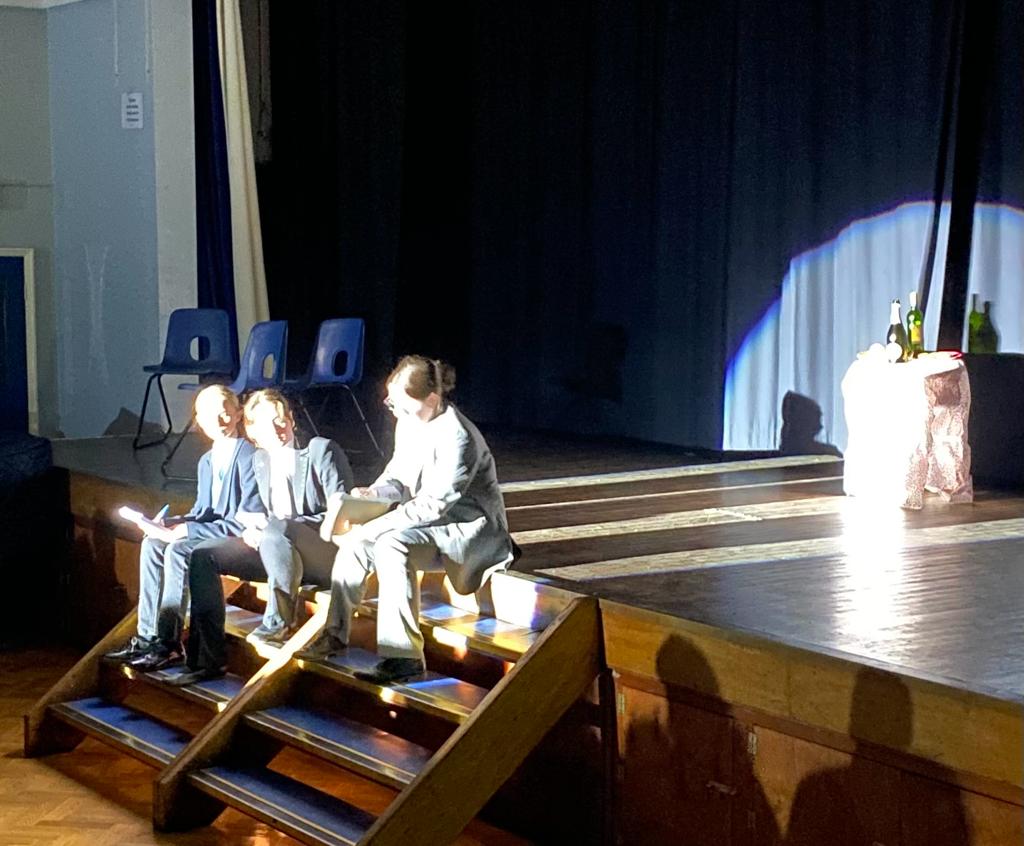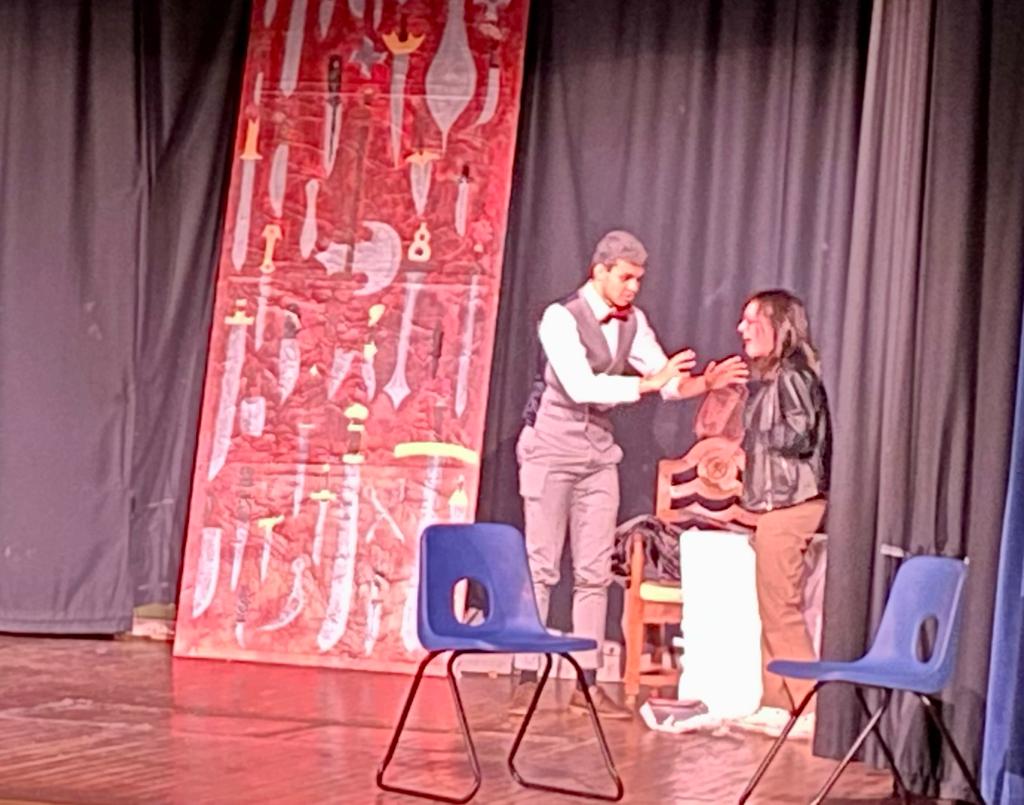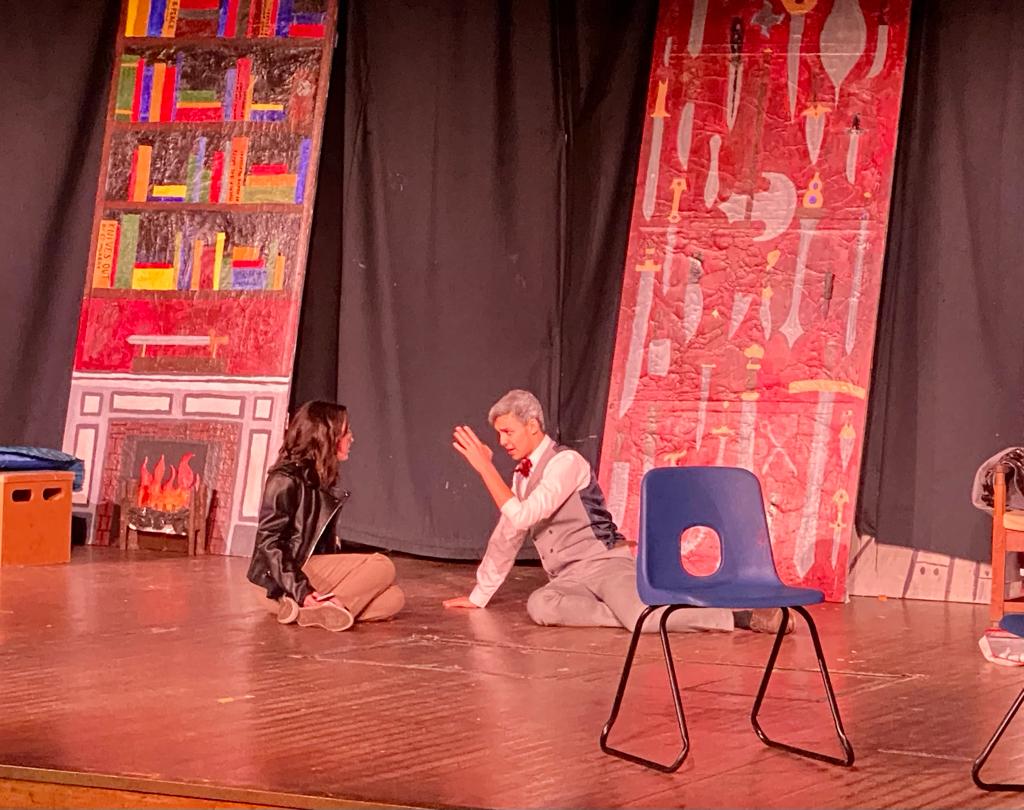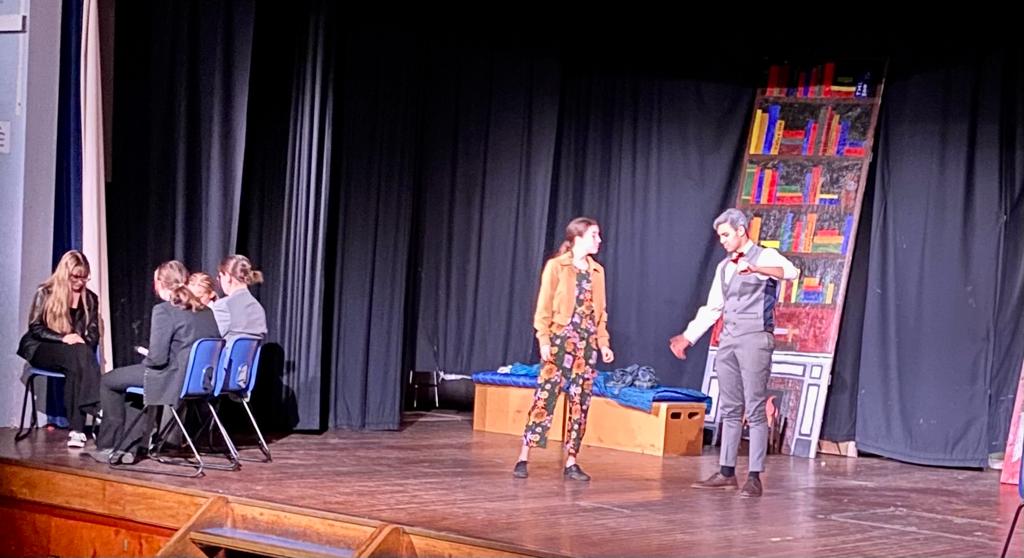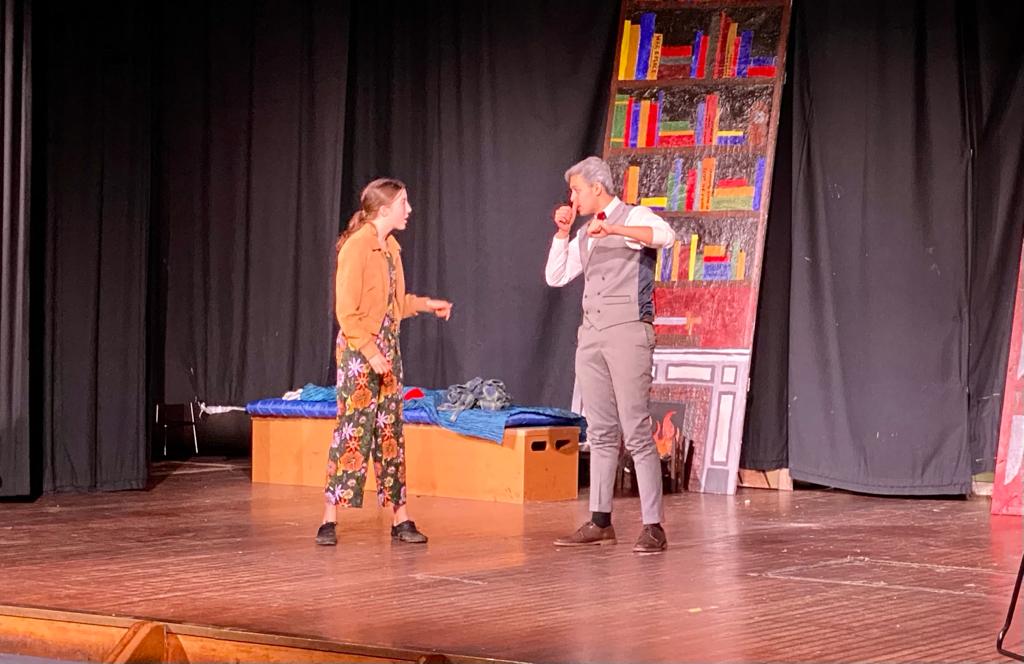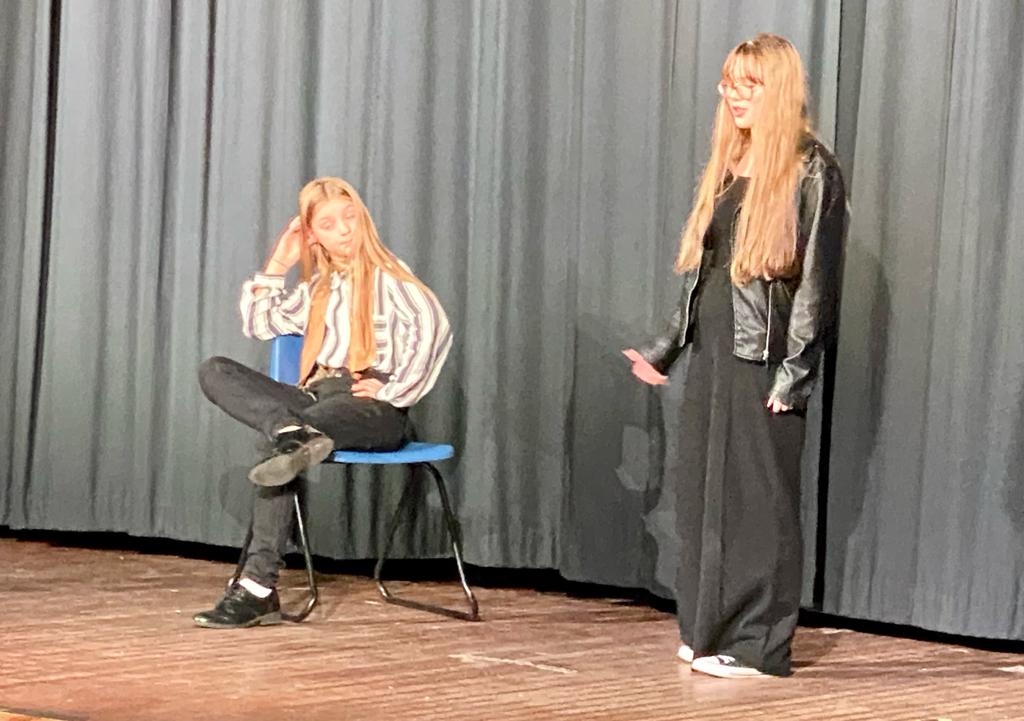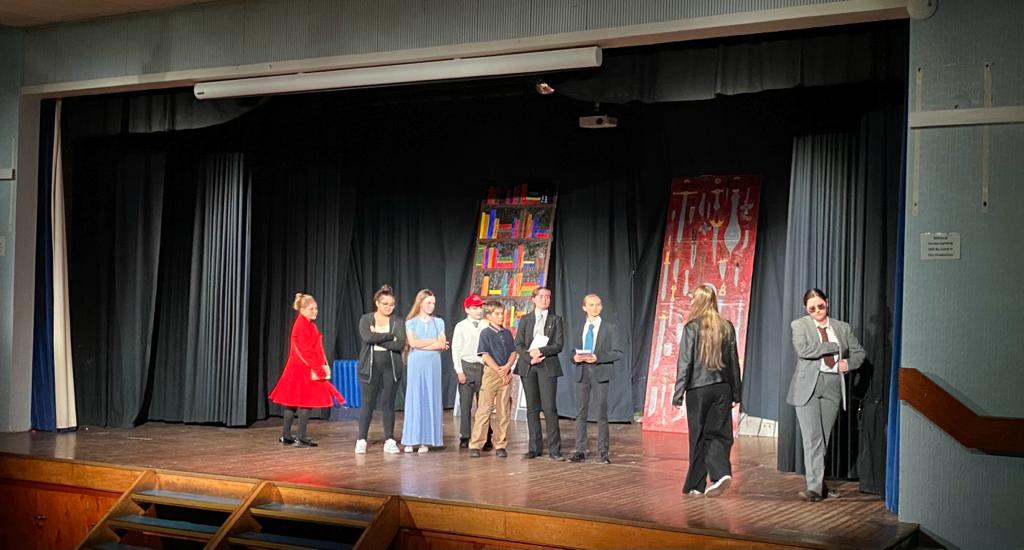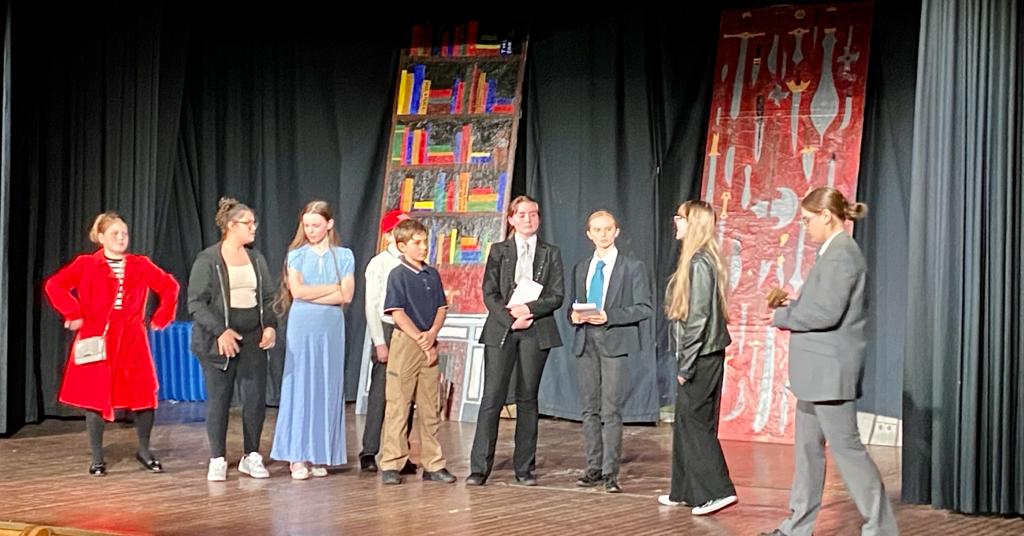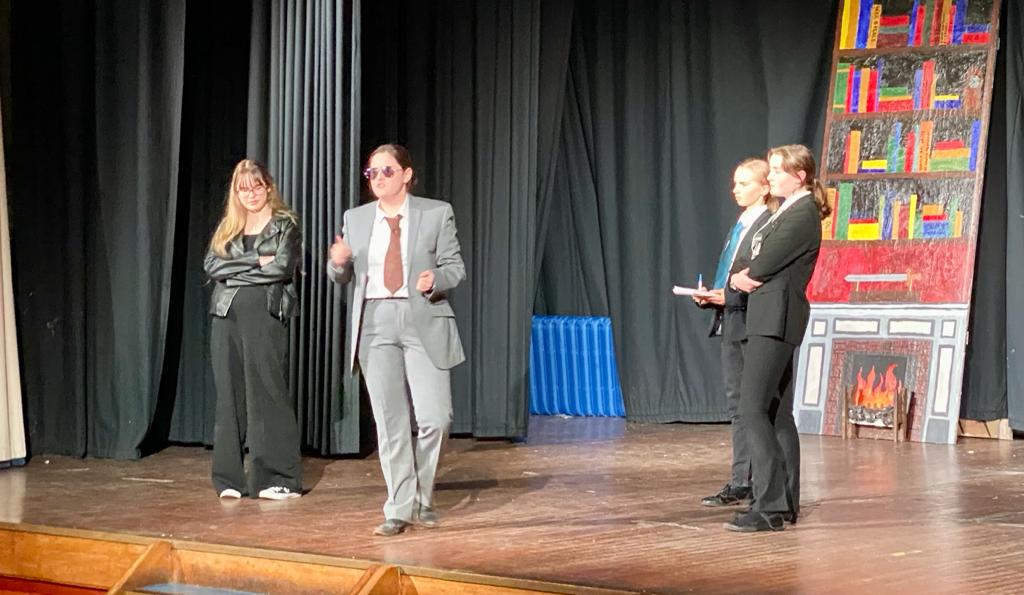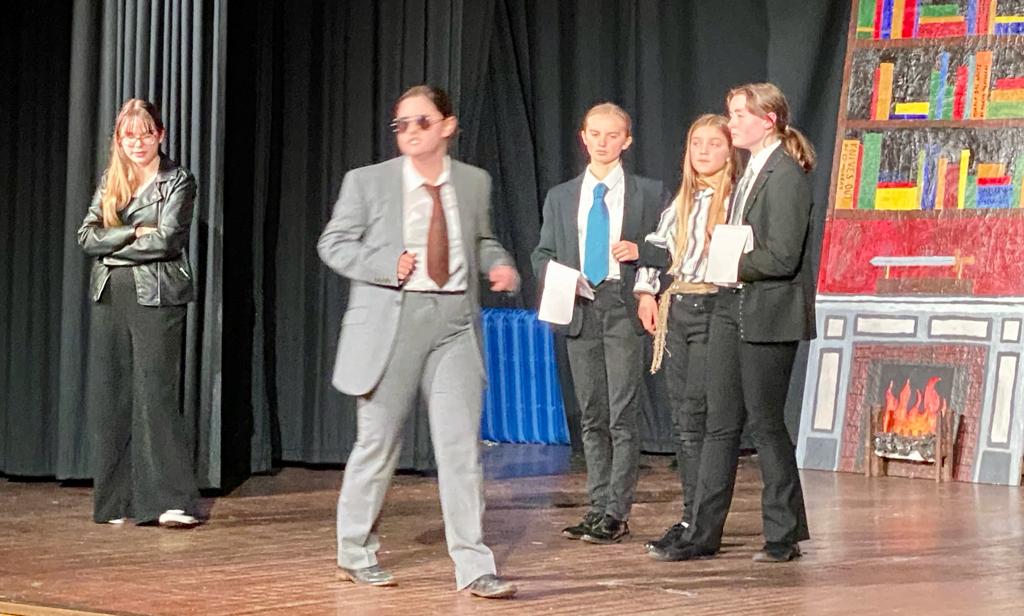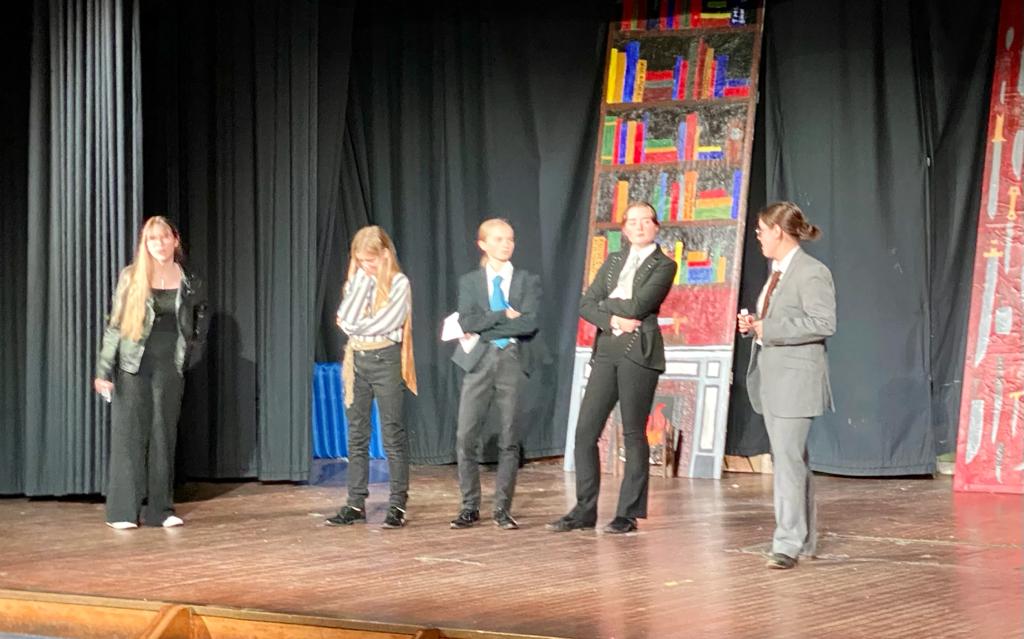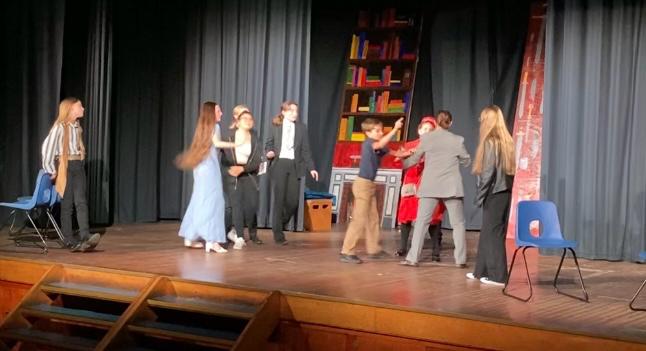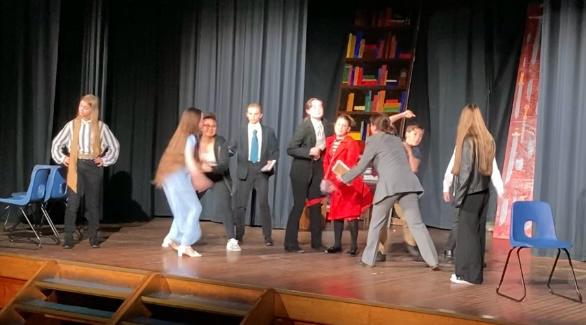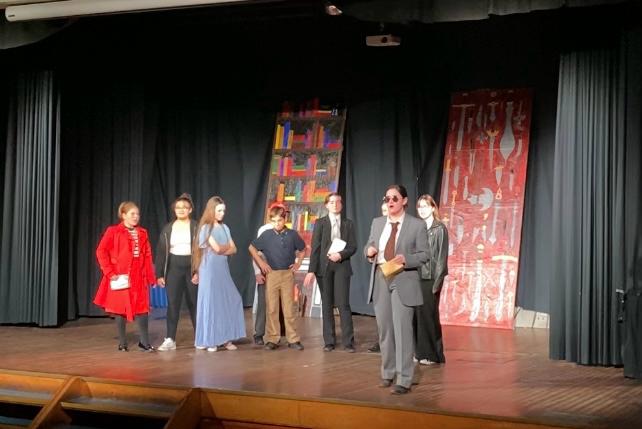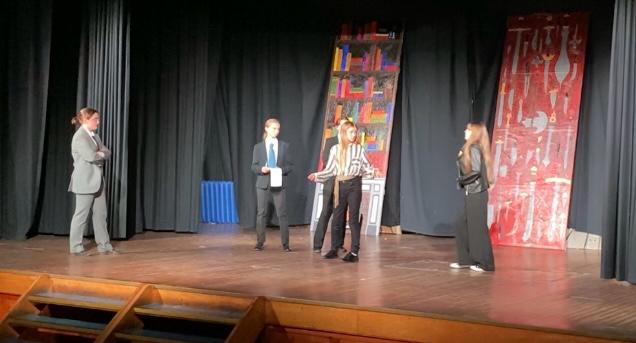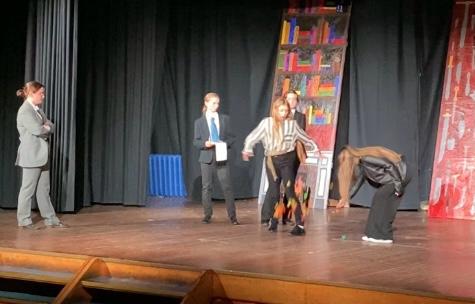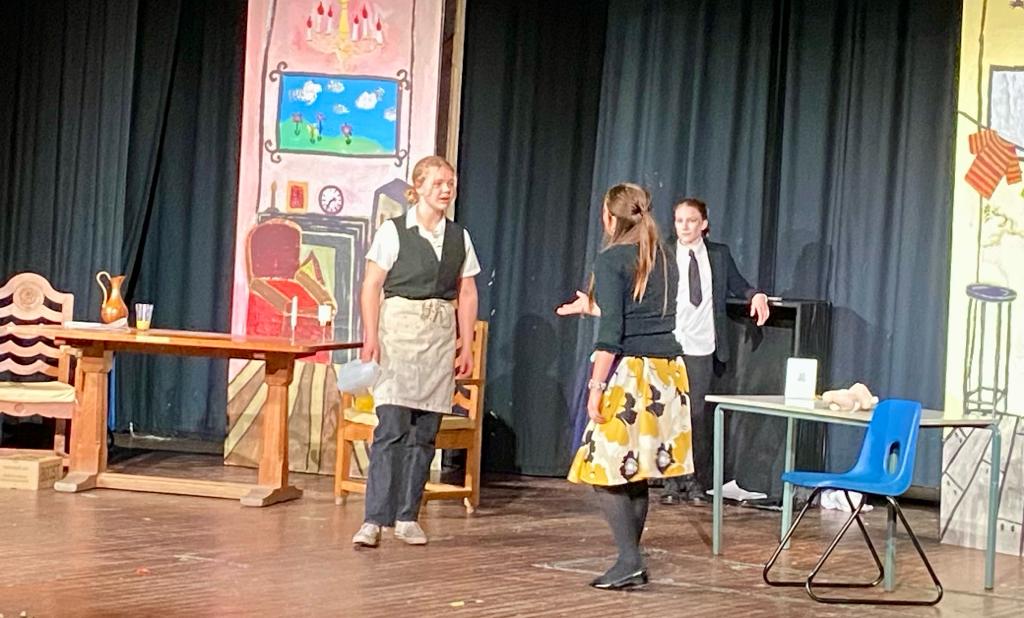 Blood Brothers: photo gallery