The art of enjoying life's true riches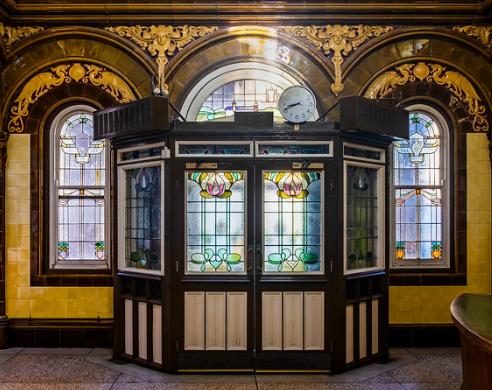 The woman behind a stunning new photography book capturing the old Ripon Spa Baths before it closed is RGS past pupil Helen Tabor. The talented graphic designer and photographer outlines her colourful and creative career in the arts – and advises students not to worry about chasing big salaries, but to find their riches in the work they do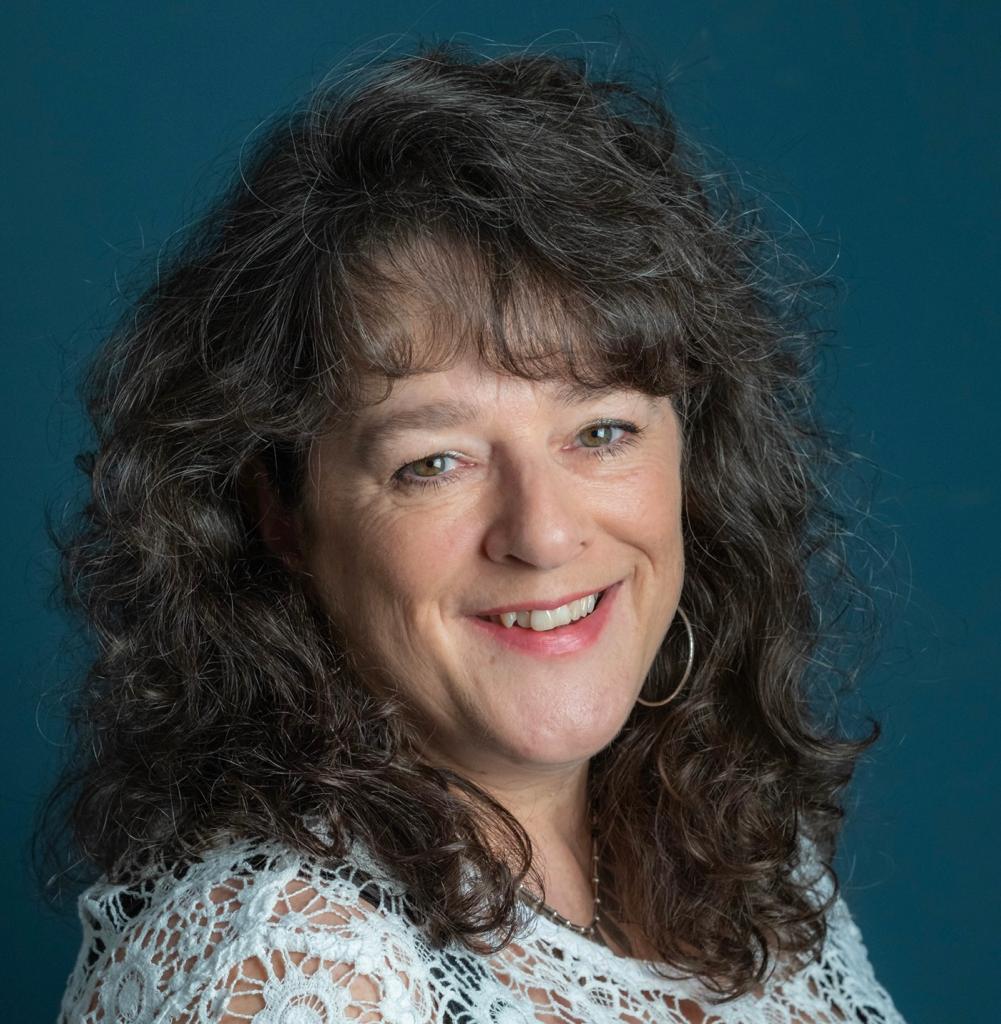 HELEN Tabor still enjoys that feeling of excitement when the magazine she designed arrives in the post, or she sees her photos used in a brochure, in social media or on a poster on a shop door.
"It's always a joy to see the culmination of my work," she says.
One of her latest publications is a photographic memento, now on sale in The Little Ripon Bookshop, which captures a building many RGS past pupils will identify with: "Having swum at Ripon Spa Baths for 40 years, I felt it was important to create a record of how it looked before it closed, in November 2021, with a special focus on the beautiful stained glass and tile work in the foyer," she explains. "Throughout my teenage years I swam regularly at the Spa Baths (though I didn't really notice the architecture of the building, then!)."
She has many other projects on the go, one of the attractions of life as a freelancer: "The best bit about my job is definitely the variety - being creative and colourful, doing different things on different days, working with a wide range of lovely people and playing my own small part in their business or project," she says.
Other recent local work includes interior shots of the new Swinton Grange cottage on Swinton Estate and of Manchega tapas restaurant in Ripon in addition to producing photography and printed material for both the inaugural Ripon Theatre Festival and Ripon Cathedral's music foundation fundraising campaign.
"I regularly design posters and programmes for Ripon Choral Society and Ripon Concerts, and you may have had my brochures for the Ripon City Council Jubilee weekend and Ripon BID's Christmas events posted through your door last year."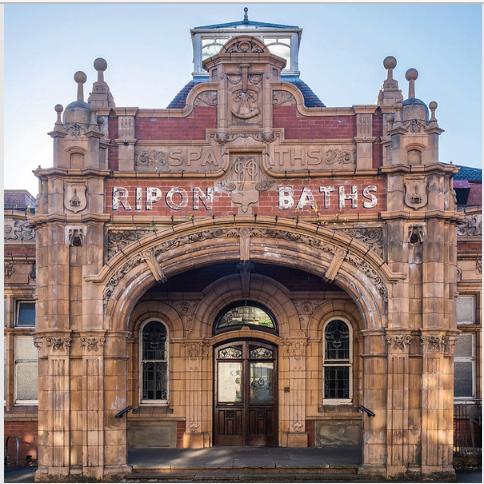 She is proud of the fact she is a self-taught photographer: "I bought my first 'proper' camera in 2013, honing my skills pretty much from scratch – so it's very gratifying now to be making it part of my career."
After taking A-levels in German, French, music and general studies at RGS in 1987, she studied modern languages at the University of Edinburgh, spending her third year abroad.
"I volunteered at the Schleswig-Holstein Music Festival in the north of Germany (Leonard Bernstein was there! I was too shy to speak to him...), and Les Chorégies d'Orange opera festival in the south of France. In between I studied at Bamberg University and the British Institute in Paris."
After graduating, she got her first job as assistant music officer at Leeds City Council, working on the Leeds International Concert Season, helping to organise orchestral concerts, chamber music, organ and lunchtime recitals, family concerts and brass bands in the parks.
Her involvement in music at RGS was good preparation for the career that lay ahead: "I did Grade 8 in both piano and clarinet, playing the clarinet in the school orchestra and Ripon Youth Band, and singing in the school choir (we went to Calgary on tour, in 1984); latterly I accompanied the choir on the piano at the carol services and in concerts. In Lower Sixth we put on a production of Gilbert and Sullivan's 'Mikado' - I was Pitti-Sing, one of the little maids!"
From Leeds, Helen's next move took her to the City of Birmingham Symphony Orchestra, where she worked as publications and merchandising officer for more than 25 years.
After switching to a part-time contract, she decided to build on her freelance work, particularly photography: "At the end of 2019, without a crystal ball to tell me that Covid would strike just three months later, I resigned to go completely freelance as a graphic designer and photographer, specialising in architecture, interiors and gardens."
She advises students who want to work in the arts to start doing extra-curricular things now, and while at university, so their CV stands out: "Go on the choir committee, offer to conduct a rehearsal, volunteer at a festival."
She recommends students equip themselves as well as possible to climb the career ladder: "Get that certificate in marketing qualification and don't stay in the early jobs too long.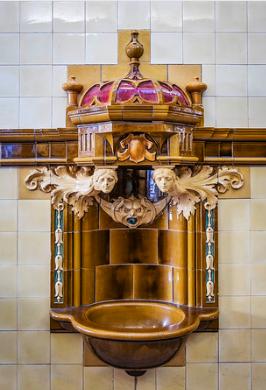 "If you're prepared to earn lowly arts money, find your riches in the work you're doing, and don't compare yourself to others earning big salaries, as they may not necessarily be as fulfilled in their work as you are."
Looking back on her time at RGS, she says the most important thing she learnt was respect and courtesy: "Those old-fashioned values that are so important. And the value of friendship - there's a special group of people I met when I was 12 and we're still in regular contact and now some of our children are at university together."
Her favourite teachers include Tom Rowland, who taught Latin: "I remember him with respect and fondness. He was scary in the first two (obligatory) years, but once you'd chosen Latin O-level, he was a joy - he took us far beyond the requirements of the syllabus, forever telling us that Latin O-level was 'a snip'. And it was - the exam was the easiest one by far, and I was out of there in 45 minutes, with an A grade."
She was inspired by the talented people around her, she says: "I was probably most inspired by those who were just really good at something - Joanna Soothill who played the violin so beautifully; Rachel Mosley (now at Opera North) who had a wonderful soprano voice; Mr Lightwood whose spoken French was so, well, French; Mr Green who could improvise anything on the piano without music, which I could never do; Lisa Quinn who could run like the wind in cross country."
Looking back, she says the highlights of her career to date – in addition to being in the same room as Leonard Bernstein – are hearing the City of Birmingham Symphony Orchestra's amazing concerts at Symphony Hall in Birmingham, and working with a fantastic set of people in the admin team, some of whom will be friends for life.
"My greatest success has to be my son, Jamie (now in Year 11 at RGS), whom I've brought up more or less on my own. He's by no means perfect, of course, but he's a good kid who's happy, and gets stuck into so many things, doing DofE, singing in various choirs and playing the piano. He'll be wearing a 'coat of many colours' in the Ripon Youth Theatre production of 'Joseph' in March.
"But success isn't just about work and how much money we make. For me it's about keeping cheerful in the face of adversity and not giving up, plus other 'achievements' - happily going abroad on my own with my camera and chatting to strangers, sometimes in their own language; and keeping friends for many years and making new friends wherever I go. Riches in other ways."
Her ambition is to continue doing interesting work: "So I always have enough to live on and then maybe a little extra so I can afford to take the whole month of February off, head off to southern Spain with my camera, hire a small car and see where the windy roads take me!"
For more information, visit: Helen Tabor Photography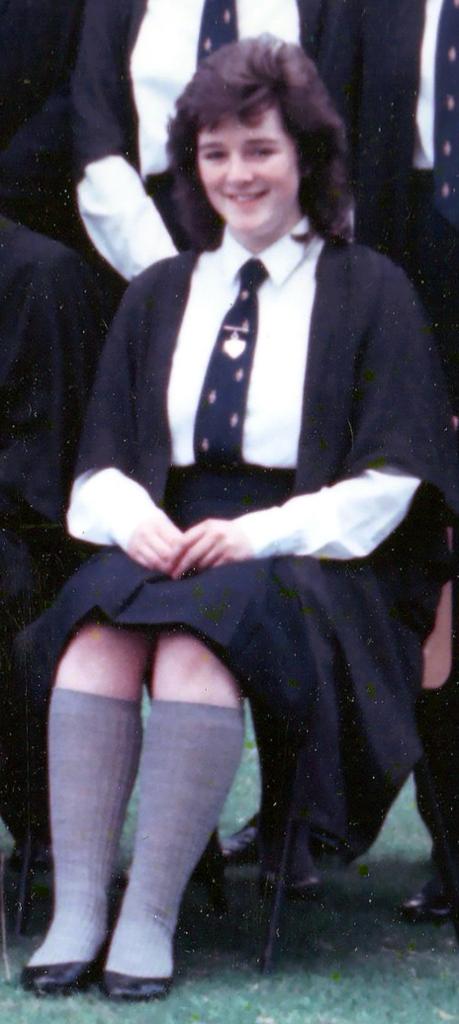 School days, above, and with fellow prefects, below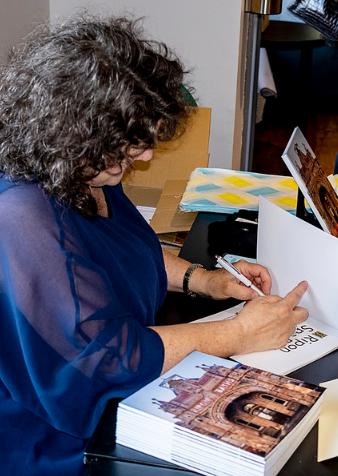 Helen signing copies of her book, below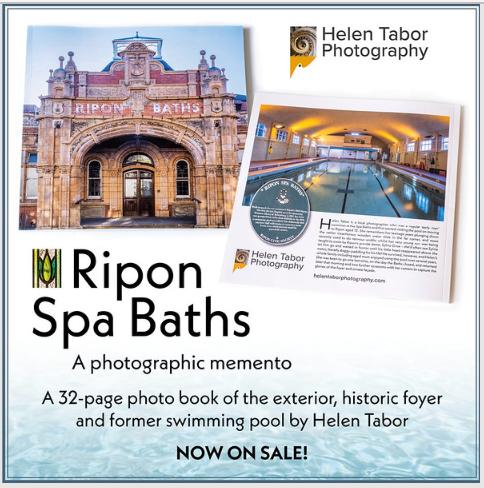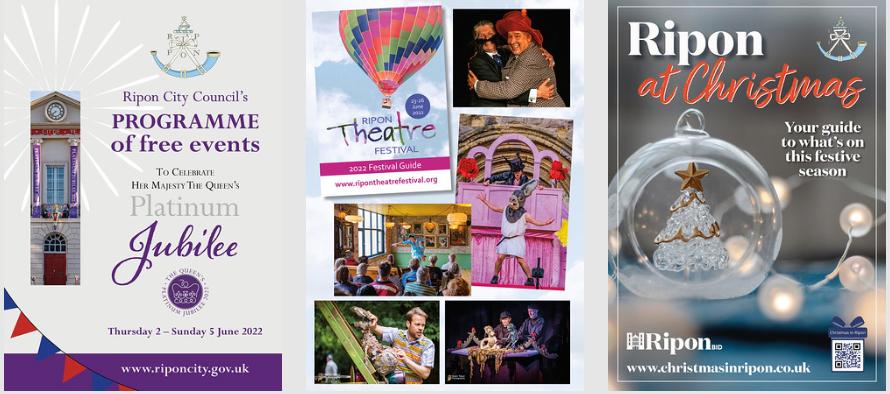 A selection of Helen's design work, above and below