The barrister who played a role in Queen Elizabeth's coronation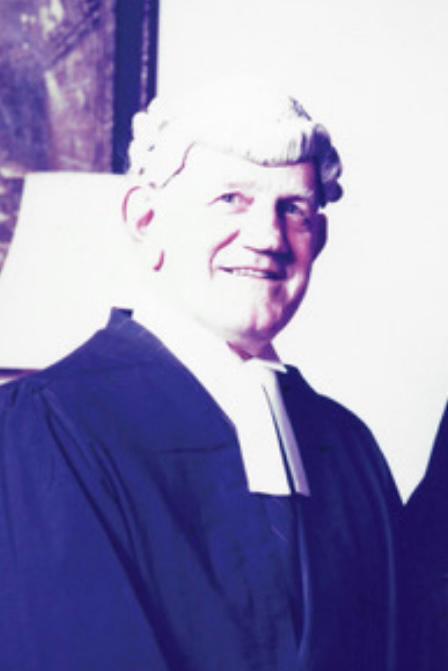 Barrister Gordon Lakin, who died aged 87, lived a rich and varied life which included guarding the route of Queen Elizabeth ll's coronation procession and serving in Egypt during the Suez crisis shortly after leaving school, when he joined the Coldstream Guards. After several years in the police force, he retrained in law and practised in the North Eastern circuit. Having attended RGS as a boarding student from 1947 to 1952, he committed much time to supporting the school as president of the Old Riponians' Association and a trustee for the Memorial Field. Thank you to his family for providing this information from his eulogy
GORDON, a son to Annie and Jo and brother to Bryan and Kenneth, was born in Clifford on the August 13, 1935, and grew up in Spofforth.
He obtained a scholarship to Ripon Grammar School where he became a boarder and was part of the school's rugby and athletics teams; playing full back for the first XV and long jump.
After leaving school, Gordon undertook the mandatory two years of service but ended up completing three years with the Coldstream Guards based in London. During his service, Gordon was posted to Egypt during the Suez crisis and took part in the coronation of Queen Elizabeth II by guarding the route of the procession.
Next followed a career within the police, based in Whitwood, Castleford. It was here he met his wife Jean at a dance. Together, they went to lots of dances on his motorbike, whiling away the hours to the sounds of Joe Loss Orchestra at The Royal Hall and more memorable trips to the cinema.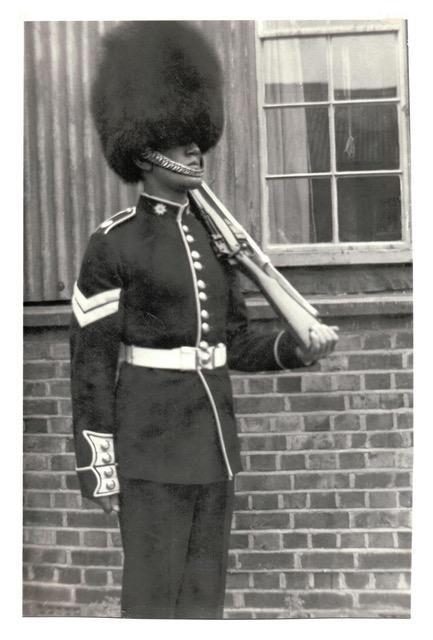 They married in 1959, a marriage that was to last 63 years, with two children, Alison and Paul, born in 1963 and 1965. On their 60th wedding anniversary, the couple received a rather special letter of congratulations from Her Majesty the Queen and enjoyed a family gathering celebrating their long and happy marriage.
When Gordon reached the age of 33, he made the decision to leave the police force, where he had spent a lot of time attending court, which had aroused an interest in the law. He undertook a law degree at Leeds University and then moving to the Middle Temple in London for one year to complete his Bar finals. Once finished, Gordon joined Park Square Barristers in Leeds where he started to practise, covering the North Eastern Circuit, a role he loved.
He also enjoyed gardening, with his back garden full of his home-grown vegetables and the front garden full of an abundance of colour from his flowers. He held BBQs come rain or shine. If it did rain, Gordon would be standing outside under an umbrella cooking away whilst everyone else would be inside keeping nice and dry. Gordon loved to cook and loved hosting parties.
He was sports mad. Rugby and cricket being favourites. He played cricket for Follifoot and the police and used to referee local rugby games. He was also a regular at Pannal Golf Club.
During their marriage, Gordon and Jean embraced travelling together. They would travel over to Australia to visit Alison, to France with Jean's mother, Hong Kong, Singapore, Sri Lanka, Caribbean Cruises, Egypt, Greece, Italy and the USA.
Together, they led a varied and full life.
*Gordon Lakin died aged 87 in 2022