Young entrepreneurs bag a top award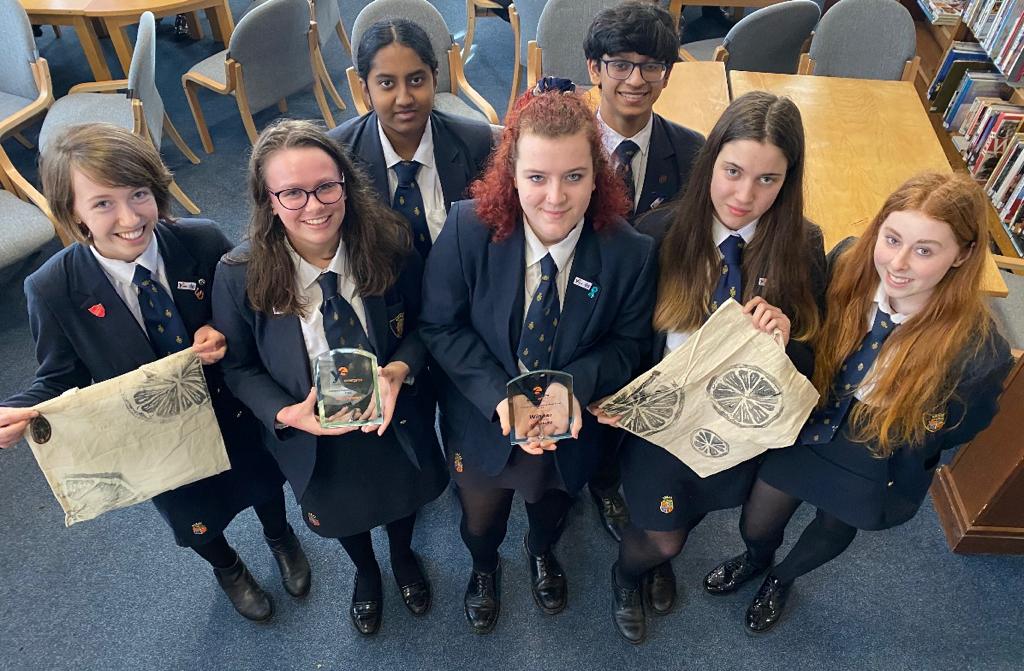 A RANGE of eco-friendly bags and keyrings has earned these young entrepreneurs and keen environmentalists a prestigious award.
The Ripon Grammar School Totes My Bag company beat stiff competition from five other school teams to win the North Yorkshire Young Enterprise area final.
Having impressed the judging panel of three business experts in this round, the sixth form students will now go on to compete in the next stage of the competition - the North-East, Yorkshire and Humberside final at the Guildhall in York in May.
In addition to a 30-minute interview with the judges, the team, who had to produce a trade stand and business report and business accounts for the event, gave a four-minute presentation about their journey.
Totes My Bag was up against teams from schools including Giggleswick School, near Settle, Ermysted's Grammar School, Skipton, and St Peters School, York, all with a range of impressive products, from T-shirts to Yorkshire Dales coasters, to promote and sell.
Having started out making their own printed cotton bags, Totes My Bag told how they branched out into creating wooden key rings created from storm damaged trees and now plan to launch more eco-friendly products.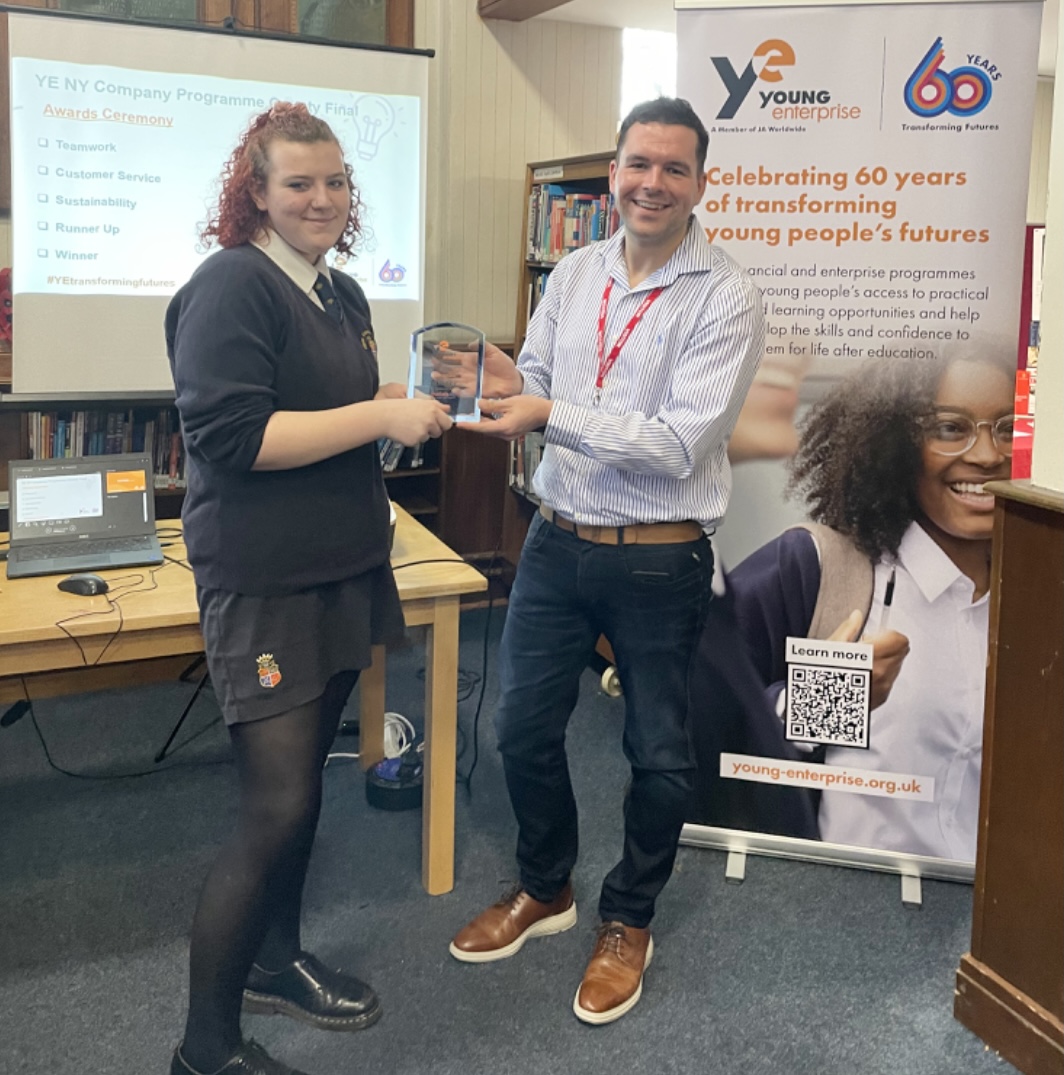 Managing director Lucy Crum said: "We were particularly delighted that, as well as winning the North Yorkshire area final, we were awarded the prize for best teamwork. It's great to see how all our hard work has paid off.
"A huge well done to all the other teams who attended, they made for tough competition, and it was an honour to host it in our very own school library."
Janet Jay, Young Enterprise educational partnerships manager described the competition as very strong: "All the schools taking part produced high quality products and represented their schools professionally and competently."
Bob Walker, head of careers at RGS, together with Richard Canham, the team's business mentor from MasterCard, praised the RGS team for all their hard work throughout the year.
Mr Walker said: "It has been an incredible journey for our students and this award is the result of many months of hard work in creating, marketing and selling.
"It's early days, but they've managed to make a profit and their products are available to buy online through the Young Enterprise marketplace."
He added: "Judges were impressed by their strong environmental message, their efforts to educate the public about the issues they are concerned about and the fact they worked well as a team."
Ellie Currass, assistant managing director of Totes My Bag, added: "One of our main goals is to promote a sustainable lifestyle to help reduce the amount of products and waste fabric going into landfill. Our tote bags are made from 100 per cent recycled cotton and our keyrings are crafted from reclaimed wood."
She said everyone involved had gained valuable skills such as teamwork, professionalism, time management and the all-important ability to compromise.
*See more on Instagram @totes_mybag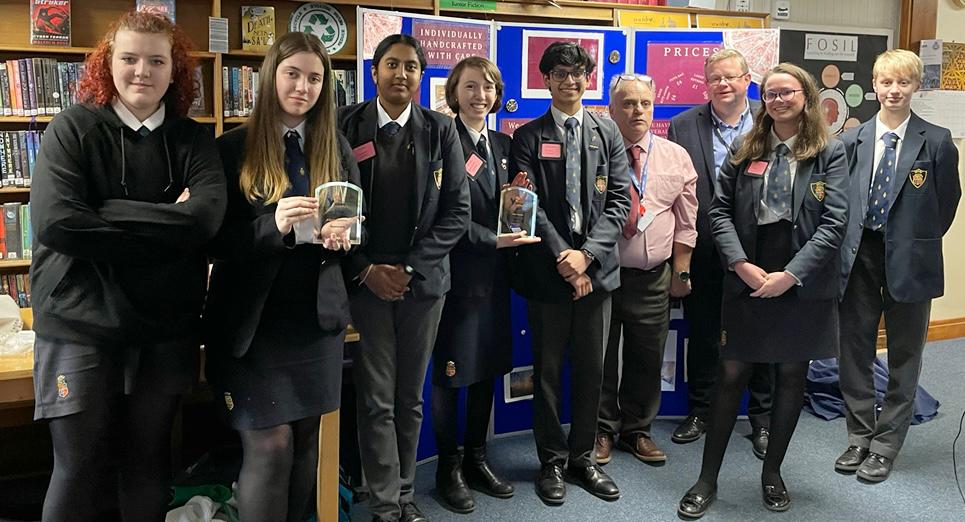 * The judges in the North Yorkshire area final were Bernard Mageean, recently retired from a long and varied career in insurance including acquisitions and mergers; Stacey Dickens head of corporate communications at Skipton Building Society and Georgia Calvert a Young Enterprise business advisor who runs a bespoke stationary business in York. The Young Enterprise Company Programme provides young people, aged 15-19 years old, with the opportunity to set up and run their own real company while still at school or college. They learn vital business skills through the programme and put a lot of classroom learning into practice. Young Enterprise companies operate as fully functional businesses with share capital being raised, weekly board meetings with agendas and minutes being written, and accounts being completed on an ongoing basis.
The Totes My Bag team
Managing director: Lucy Crum
HR director: Ellie Currass
Finance director: Samarth Dasarathi
Administrators: Finn Hutchinson & Grace Bleiker
Sustainability directors: Grace Bleiker & Ollie Peacock
Creative director: Neja Mirando
Operations director: Anna Bradley
Marketing director: Ali Stelling
Sales director: Finn Hutchinson
Technical directors: Ellie Currass & Samarth Dasarathi