BEYOND THE CLASSROOM: Intrepid students go for gold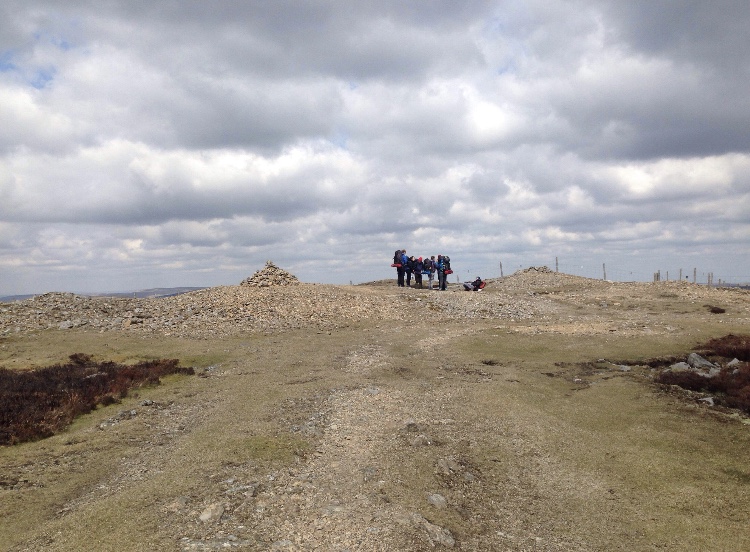 An intrepid team of RGS students braved extreme fatigue, blisters and frozen fingers to complete a Duke of Edinburgh Award practice challenge. PHOEBE HALL reports
I WAS among the 17 intrepid RGS sixth formers to set off on a four-day walk across the Yorkshire Dales during the Easter holidays. Split into three teams, we did a 50-mile loop from Bolton Castle, carrying all our food, clothes, tents and fuel, as well as navigating our way through the hills.

The highest level of the Duke of Edinburgh's Award scheme, D of E Gold is designed to be both physically and mentally testing, which this practice expedition certainly was.

Temperatures started unseasonably cold, with a low of minus 2C on the first night, meaning the teams had to deal with frozen fingers as well as fatigue for the arduous second day, which consisted of a 19 km walk from Reeth to Keld.
The picturesque scenery was straight out of a James Herriot novel, but it also meant some steep climbs and scrambles down rough scree. It was here that the teamwork element of the expedition became most important as we all helped each other navigate the rough ground, making sure every member of the team could rest when they needed to.
The reward for this day came in the form of a lovely riverside campsite; more importantly with scaldingly hot showers which everyone took advantage of.

Each team was attached to a qualified leader, who met us at various checkpoints along the way. The leaders really accelerated the learning process; springing on the spot tests of location, walking on a bearing and speed-distance-time estimations, as well as giving advice and the occasional motivational pep talk.

By the third and fourth days of walking, blisters were a recurring problem, as well as the various aches and strains from eight hour days of walking with heavy rucksacks.
On the third day we reached our highest point, summiting Great Shunner Fell (716 m) before dropping back into Hawes to camp for the last night. Although this was an undeniably tough climb, there was a real sense of satisfaction in reaching the top of the highest mountain in Wensleydale.
Spurred on by the strong wind, all three groups made a fast descent, racing towards Mr Highton, who always seemed to appear just as motivation began to dip.

Undeniably difficult and exhausting, undertaking the D of E challenge is definitely a positive experience, bringing you quickly very close to a group of people you may otherwise rarely talk to.
There was a real sense of camaraderie as team members took shifts making hot drinks, sharing sweets (even the highly-prized Jelly Babies) and getting each other through the long walks. And nothing beats the sight of the long line of parents' cars and the promise of home after three nights in a tent.