BEYOND THE CLASSROOM: Mr Chamberlain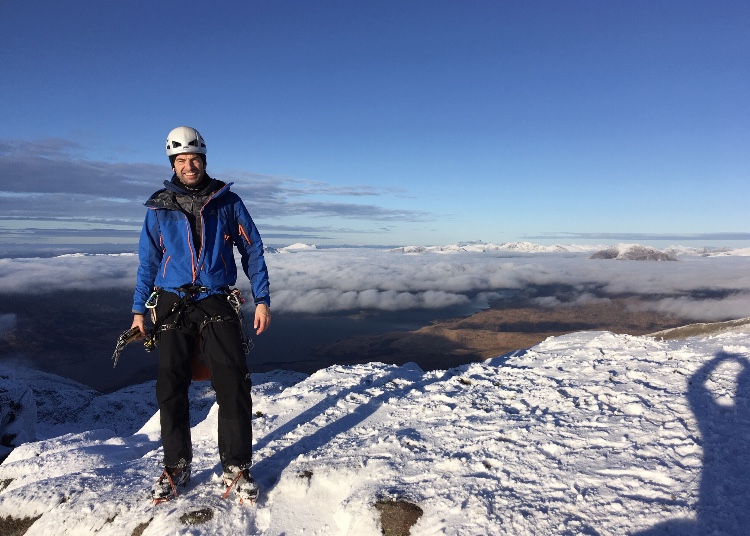 Our head of modern foreign languages is an adventurer who enjoys travelling the world and climbing its highest peaks. ISLA SLOAN discovers more
WE all know Mr Chamberlain as head of the modern foreign languages department at Ripon Grammar School, however it seems his wealth of experience extends far beyond the classroom.
For instance, he has an adventurous streak, having flown in a ski plane to Arctic Greenland, sailed in a yacht to the Antarctic, and worked for a corporate intelligence company in London, researching terrorism
But most notable of all is his passion for mountaineering, which he has embarked upon all over the world.
This has long been a passion of his, with his love of hillwalking going back as far as he can remember, although he was inspired by his memory of watching people climb on a cliff in the Lake District.
Climbing in the Andes in South America, the Himalayas, and closer to home in Scotland and the Alps, are among his many trips.
He cites his Andes trek in 2010 as his most challenging climb, having attempted and failed it two years previously: "It's almost like a lesson for life; if you fail at something once, don't give up, instead go back with more skill and experience and try again, and you'll be successful," he explains.
When asked if his ventures are related to his love of languages, he notes it is significant that he has spent more time in the Andes than the Himalayas because in South America he enjoys being able to speak Spanish to the locals. He adds that had he not become a teacher he would have been a mountain guide or a journalist.
Although he has undertaken many challenging climbs, he believes the only time he was in real danger was during his sailing trip to the Antarctic. "I knew that if we capsized then, we would not get help in time. We would just sink to the bottom of the ocean," he says.
Despite numerous mountaineering achievements, he declares he's most proud of his two little children, and outside school he spends time predominantly with his family, but also plays the cello in the Harrogate Symphony Orchestra, another of his many interests.
Reflecting on what he wishes he'd known at the age of eighteen, he says: "I suppose I wish I'd been more worldly, and realised the importance of gaining experience in the workplace and expanding your horizons, it really is just so valuable."
In the future he hopes to travel to Pakistan and aims to climb in the K2 region, in the Karakoram range.
On top of the world: Mr Chamberlain pictured, above, at the 1,126m/3694ft peak of Ben Cruachan, one of the famous Scottish Munro mountains, in January