BIOLOGY: Students explore latest cutting-edge research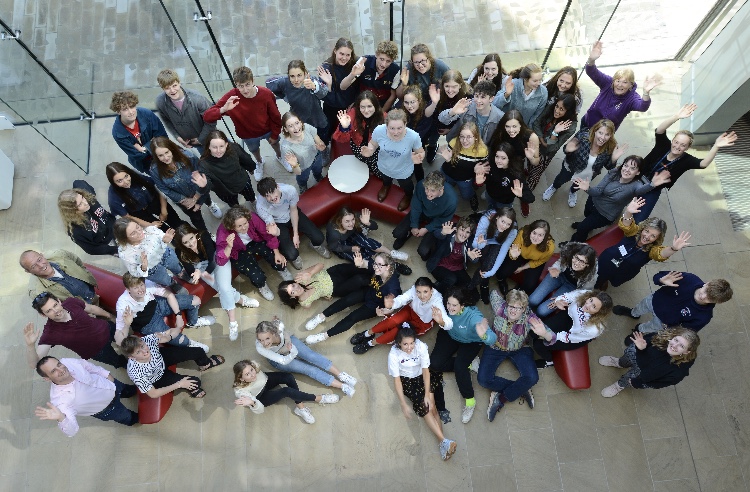 When sixth formers visited the renowned animal sciences research institute where Dolly the Sheep was famously cloned, they discussed the ethics of everything from creating apples with a longer shelf life to disease-resistant pigs and designer babies. AMY CROMPTON and GEMMA HENDERSON report on the fascinating cutting-edge biological research they encountered, followed by a thought-provoking trip to Edinburgh Zoo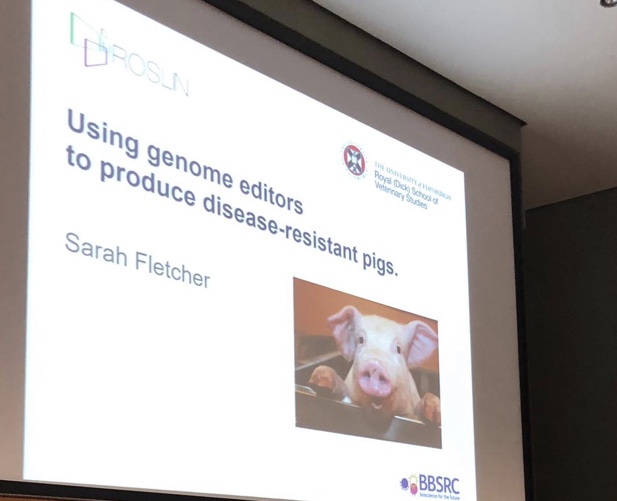 A-LEVEL biology students saw the cutting edge of biological research with an enriching visit to the Roslin Institute of Animal Science at the University of Edinburgh.
Our first talk was given by a former Ripon Grammar School student, Dr Nicola Stock, who told us about her career path after leaving RGS and how she ended up working for the research centre's outreach department.
Next, three resident scientists talked about projects they are currently working on at Roslin and how their careers developed.
Megan Davey, a developmental biologist, is using chicken eggs to learn what triggers embryos into each stage of specialisation. This led her to retrigger a hidden fifth toe that hasn't been used since the dinosaurs.
Next up was Sarah Fletcher, a PhD student at Roslin, working on foot and mouth disease and how we could create disease-resistant pigs through genome editing by adding, removing and changing base codons in DNA.
Finally, Remi Gratacap, an aquaculture scientist, talked about his work with the genetics of fish and managing demand through disease-resistant genome editing.
His edited Zebra fish and salmon are just maturing, so results of this work are just being realised now, showing just how cutting edge these scientists are.
We did our background reading before the trip, so knew the basics of the research being carried out. This meant we could fully understand the high-level information we were given, which resulted in some very impressive questions from our students.
The lectures of the morning led nicely onto a talk on the ethics of genetics in the afternoon, covering everything from creating apples with a longer shelf life to designer babies - which led to a show of strong opinions and in-depth debates.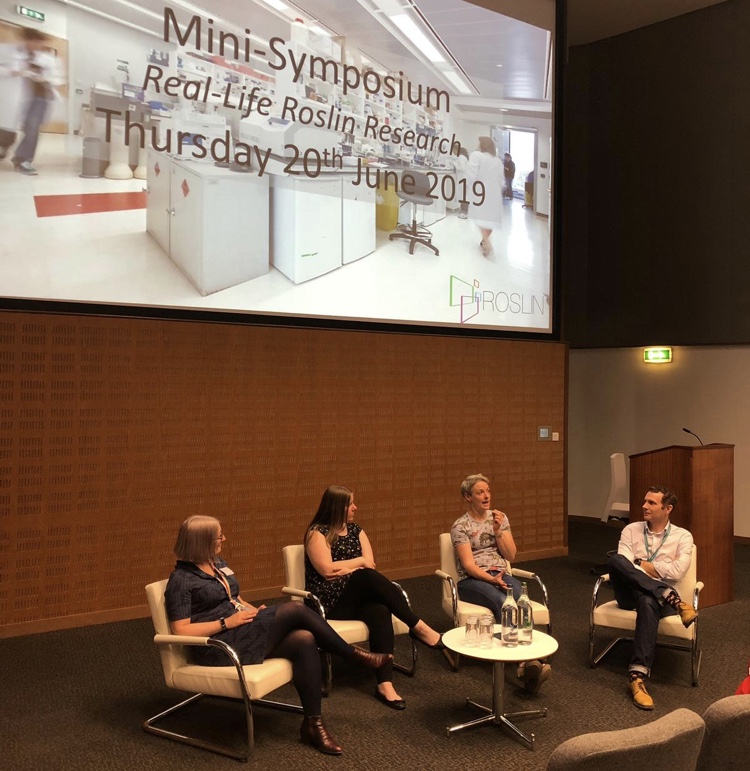 Ethics is a common area of discussion at Roslin and they have many boards and groups to maintain high welfare standards and debate each institute project.
To finish our day at the University of Edinburgh we were given a tour of the Vet School, including the pathology room (adapted with doors large enough for giraffes due to the school's work with Edinburgh Zoo!) and their research labs. This part of the day was particularly helpful to our three aspiring vets, Abi, Eddie and Gemma.
We stayed at the university's Pollock Halls and were able to make use of the common rooms and student dining hall, which gave a real taste of university life.
We even had time to see the city of Edinburgh and in the evening we went tenpin bowling, sparking fun competitions between students and staff alike as we fought for the highest scores.
On the Friday morning we were all looking forward to our day at the zoo, which focused on the reasons for captive breeding, the ethics behind this and the conservation work the zoo is currently doing that is so vital for the wild ecosystems.
A biodiversity talk, which touched on a range of topics, enhanced our knowledge above and beyond our academic studies.
We saw our curriculum in action in the penguin enclosure, as there is a mutation in the genetics of penguins which leads to a lack of black pigment on their backs and also natural selection was shown by the presence of these brighter grey penguins only in captivity.
Our guide, Blair, showed us how they work with other zoos internationally, both to maintain genetic diversity - which is key to their conservation efforts with endangered species - and to keep up-to-date with current breeding programmes.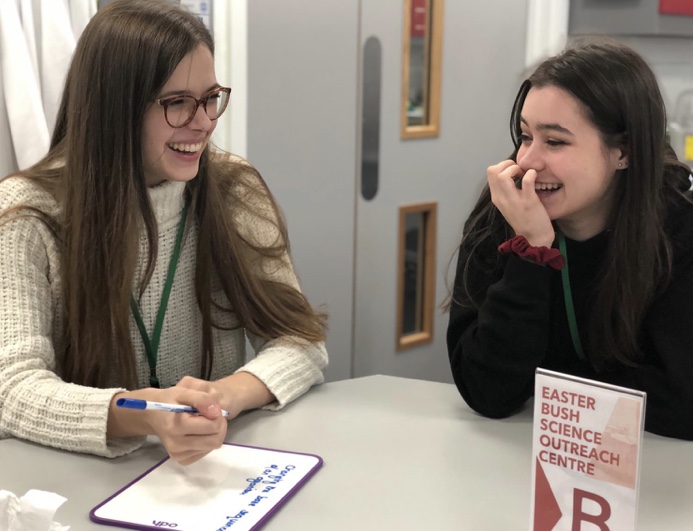 To consolidate our understanding, our talk was followed by a Plicker card quiz. It seemed the teachers felt the pressure as they struggled to keep up with the high standards set by the students, finishing joint second.
Finally, we had a couple of hours to enjoy Edinburgh Zoo. There was lots to see, ranging from the iconic tigers and penguins, to the animals who are there for conservation reasons.
A Visayan spotted deer, labelled as one of the rarest mammals in the world, had just fawned and if you looked carefully you were able to see the two-week-old sleeping next to his mother.
The animals certainly made an impact on our students.
"My favourite was the Eastern pygmy marmoset, because it was interesting to see an animal so small make an exhibit all by itself, and it was really cute," said George Exley.
"The tiger is a big cat! It's just a cat, but bigger," Emily Parry remarked.
The biology department is again competing with the likes of the history and DT departments for one of the best trips in the school calendar.