Blast from the past: ex-pupils and teachers reunited at RGS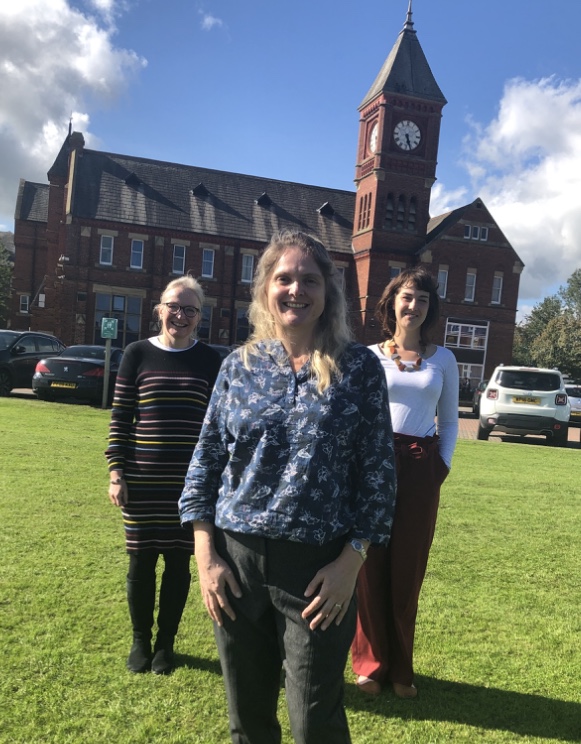 Our new head of modern foreign languages is at the centre of a remarkable set of coincidences at RGS. Among her new colleagues is a favourite former teacher from Skipton Girls' High and one of her former pupils from Cotswold School, where her career began. She also used to work with another of her new RGS colleagues in Malawi. ELIZABETH CALLAND-BROOKE discovers more
THIS year, as we welcome a group of new staff members to Ripon Grammar School, one teacher has the privilege to experience the joys of both the old and new, as she is reunited with faces of her past.
Mrs Harrison, the new head of modern languages, has been reunited with both an ex-teacher and ex-pupil.
Not only has she joined a new school during a time where all necessary adaptations are magnified by social distancing and safety measures, but she is joining us from a school in Malawi.
While this big move has been difficult, RGS offers power all day, every day and, internet speed that is ten timesfaster, she says - all very welcome changes!
Although it has been a challenging time to start a new job, Mrs Harrison has faced the situation with optimism, and says that, so far, her favourite thing about RGS is her colleagues: "They are supporting and helping me through all of the challenges."
The fact that the languages team is so supportive and enthusiastic has helped students and teachers alike navigate the tricky return to school in the current environment, she says.
Part of the reason the staff team may feel particularly comforting to Mrs Harrison during this time of unpredictability is that she has been reunited with her ex-teacher Mrs Bennington, and her ex-pupil Mrs Mars.
And, to add to these remarkable coincidences, Mrs Harrison also used to teach in Malawi with head of psychology Mrs Dodd, who is currently on maternity leave.
"Mrs Bennington realised immediately who I was as I am probably the only Claire-Lise in Yorkshire, if not the UK! Apparently, I have not changed since I was 18, so she knew me straight away."
When she put a photo of the two of them together on Facebook, it triggered hundreds of comments and likes and the overwhelming response from those in her year group was 'Wow, neither of you have changed one bit!'
Mrs Bennington (Miss Ellis back then) was Mrs Harrison's favourite teacher from the age of 11 years old, and she often reminisces about stories she told her during English and history lessons.
Mrs Bennington said she was delighted to see her former pupil again: "I have always enjoyed finding out what my students went on to achieve after they left school and university in whatever walk of life they chose.
"When I say that having a former student join me as a colleague feels extra special, people will think I am exaggerating but if I am, it's not by much."
Mrs Harrison added: "I do not feel old enough to have been a teacher when Mrs Mars was in sixth form!" They recognised each other instantly, then realised it was from Cotswold School, Bourton on the Water, where Mrs Harrison's teaching career began.
Mrs Mars said: "It was lovely to finally realise why Mrs. Harrison looked so familiar. She had been a new teacher when I was a sixth former. Hearing her impressions of my peers from a teacher point of view was hilarious! I've enjoyed hearing about her adventures around the intervening years, and I'm looking forward to working with her at RGS."
Mrs Harrison is a passionate languages teacher who hopes to inspire a love for French, Spanish and German and a desire to learn these subjects further after school, in her students.
She told me: "I hope to enable RGS students to be globally aware and culturally compassionate," and hopes her classes will allow students to take their learning into the real world.
It is comforting during a time of unpredictability to know that some things never change; our collective eagerness to learn, our devotion to achieving excellence and, most importantly, as Mrs Harrison knows best, the long lasting relationships we form that can never be broken; not by distance, and not by time.