Harry's ultra-marathon challenge in memory of father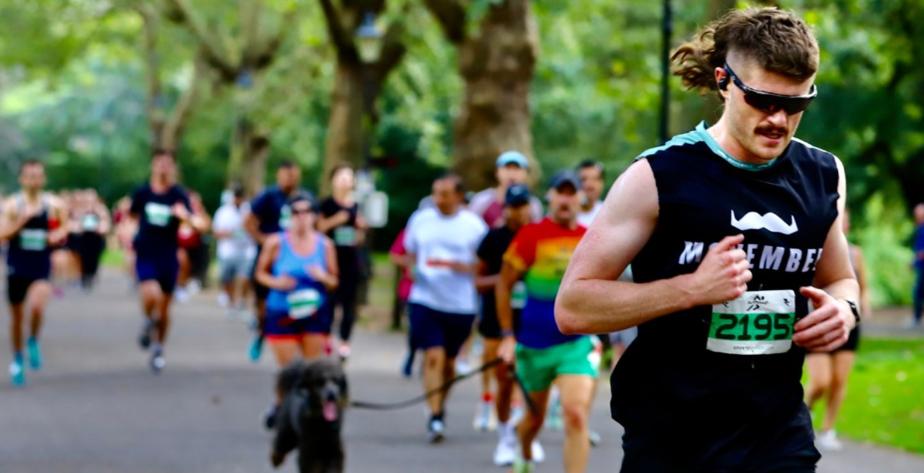 PAST pupil Harry Cleary is taking on four 56km ultra-marathons in memory of his inspirational father.
The 25-year-old is embarking on the ambitious running challenge, beginning on November 4, because, he says, the sport saved him after his father Graham died in February aged 56 following a struggle with alcoholism.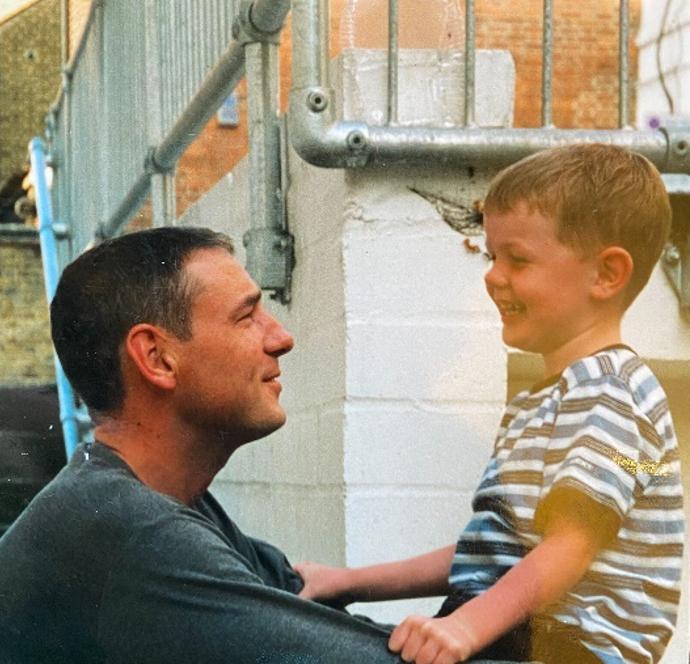 Harry, who recently graduated from Newcastle University and now works as a fundraising operations assistant, told how his father inspired him: "It was really sad to see your first hero as a young man pass away as a shell of a man that he once was. Every day, this drives me to build myself a better life," he added.
"He pushed me to get into Ripon Grammar School and one of my clearest and happiest memories of him is the sheer joy and pride on his face when my RGS acceptance letter came through.
"He gave me such a love for history, which I studied at university, graduating with a first in the subject this year, something I know he really wanted me to do."
Harry first took up running seriously as a coping mechanism after his father's death: "Since he passed away in February it has been a very difficult year, and the one thing that's really saved me in a way has been running.
"I got into running in March as I was searching for some solace, some direction and some sort of purpose – alongside finishing university.
"I think I love running and have a natural affinity for sport and being active because my dad was a sportsman and got me into supporting his boyhood club, which was Leeds United.
"As someone who has struggled with depression and anxiety for several years, I have sought these physical outlets as healthy coping mechanisms, placing me in the happiest and healthiest shape of my life, both physically and mentally."
Harry will be raising money for men's mental health charity Movember, which aims to raise awareness and de-stigmatise male health issues, and has set a target of £5,000.
He also hopes his ambitious undertaking will help start some life-saving conversations. "My dad would never open up about his feelings," he says. "I want to show men the importance of talking and asking for help if they need it. I want to do all I can to highlight the issues I have faced, as well as my dad, to try and help other men."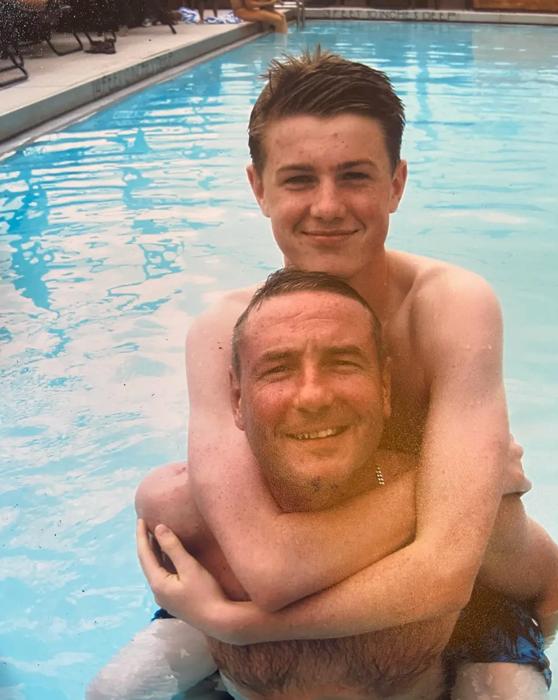 On his final ultra-marathon, on November 26, Harry will be running past places of significance, including his father's childhood home.
He finishes inside Leeds United's stadium: "I'm going to have all my family and friends there – so it is going to be a really special day, and it was such a big part of my dad's life – he was such a massive Leeds United fan."
His first three ultra-marathons will take place in London with the distances he is running of particular significance: "They represent the 56 years of my dad's turbulent, but incredibly impactful life."
While it's been difficult to fit in training runs alongside work, Harry says thinking about why he is doing the challenge gives him the energy to carry on.
"When you have had a long day at work and you have to run in the dark and in the cold, those are the moments when I think about why I am doing this," he said.
He said: "I think about my dad every day, and hope he'll be looking down with pride as I complete these ultra-marathons to stop men like him dying far too young. I know I'll be completing all my ultra-marathons with my dad. It feels fitting to head back to Yorkshire for the grand finale."
*Harry, pictured in Year 9, below, recalls his time at RGS, see end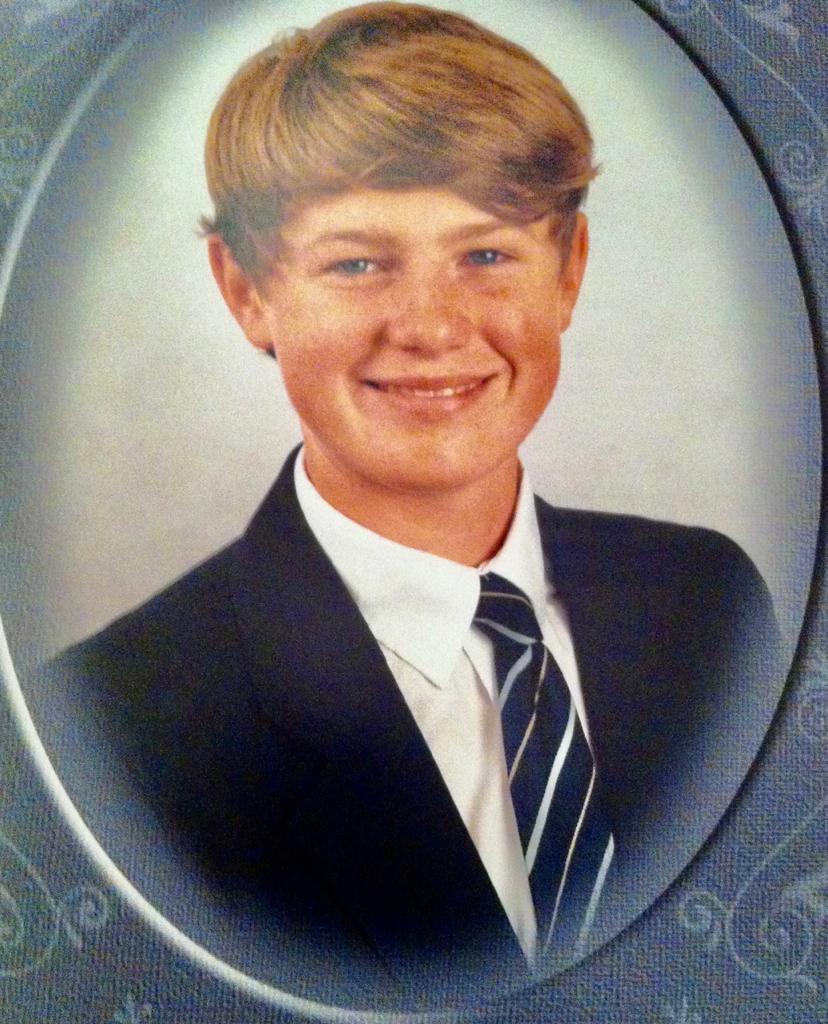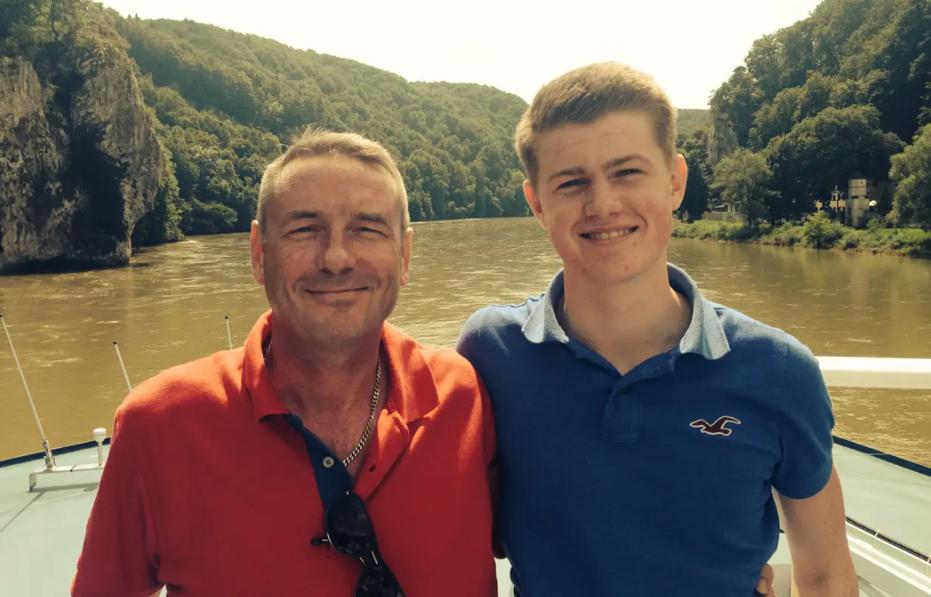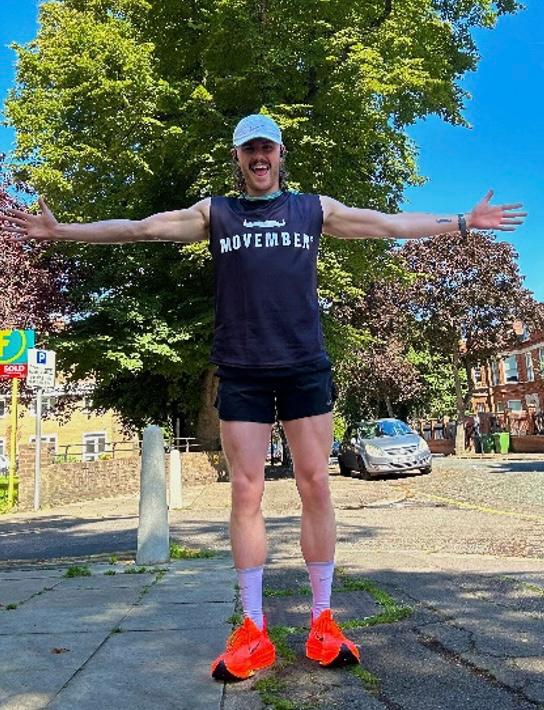 Harry's ultra-marathon schedule
Saturday 4/11 – 56km across London
Saturday 11/11 – 56km across London
Saturday 18/11 – 56km across London
Sunday 26/11 – 56km across Leeds, finishing inside Leeds United's Stadium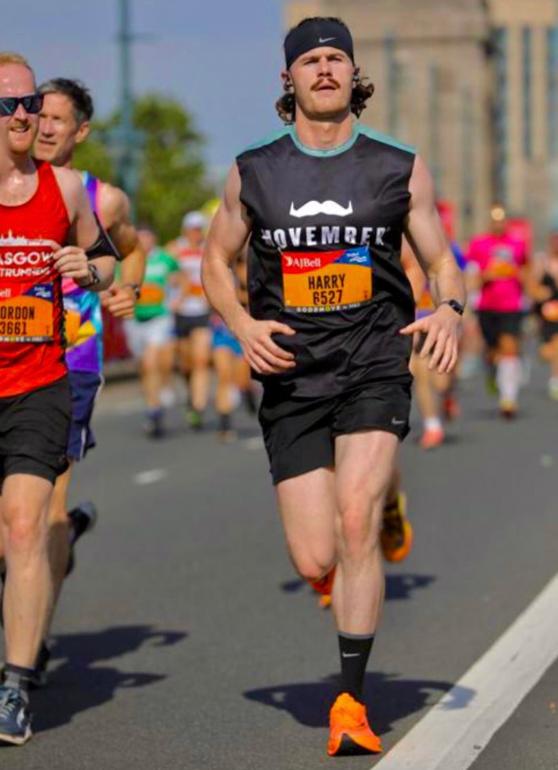 Harry's fundraising page can be found here: Movember - Home
His journey can be followed on his Instagram page: https://www.instagram.com/harry_cleary?igshid=OGQ5ZDc2ODk2ZA%3D%3D&utm_source=qr
*Since 2003, Movember has built a global men's health movement, funding more than 1,300 projects around the world and campaigning on the biggest health issues affecting men including prostate cancer, testicular cancer, mental health, and suicide.
Harry's memories of RGS
Harry left RGS in 2016 and worked as a personal trainer in Edinburgh before travelling and eventually starting university in 2020
"As I reflect on the impact RGS had on me, a pursuit of excellence stands out as the greatest takeaway from my time there. RGS shaped who I am today, and who I strive to be. It gave me the greatest lifelong friendship group anyone could ask for as well as nurturing an intellectual curiosity that I carry with me to this day.
"The teachers at RGS changed my life in ways they themselves may never have thought they would! Miller and Marge as my rugby coaches, I loved, and my friends and I still reminisce about those big wins as some of the happiest days of our lives.
"Mr Fell is still without a doubt the kindest, most patient man I have ever met, particularly as I think about what us as teenagers must have put him through!
"As someone who loved history, to have Mr Spiers teaching was a dream. His passion and sharp wit made those lessons a joy, so much so that I went to Newcastle University four years late at 22 years old to study history. I graduated this year with a first, of which I attribute a large part of that to Mr Spiers.
"The teacher who changed my outlook on life the most was Mr Demir. He opened my mind up to things that I had never considered. As someone to whom maths did not come easy, he made those supply and demand curves somewhat digestible. Again, my friends and I often discuss the transformative impact Demir had on our lives at such a formative age.
"Finally, it was my late father who pushed me to get into RGS. One of my clearest and happiest memories of him is the sheer joy and pride on his face when my RGS acceptance letter came through. To ten-year-old Harry, my Dad was my absolute hero, so this memory will forever stand out in my mind."