Honoured with a front row seat to history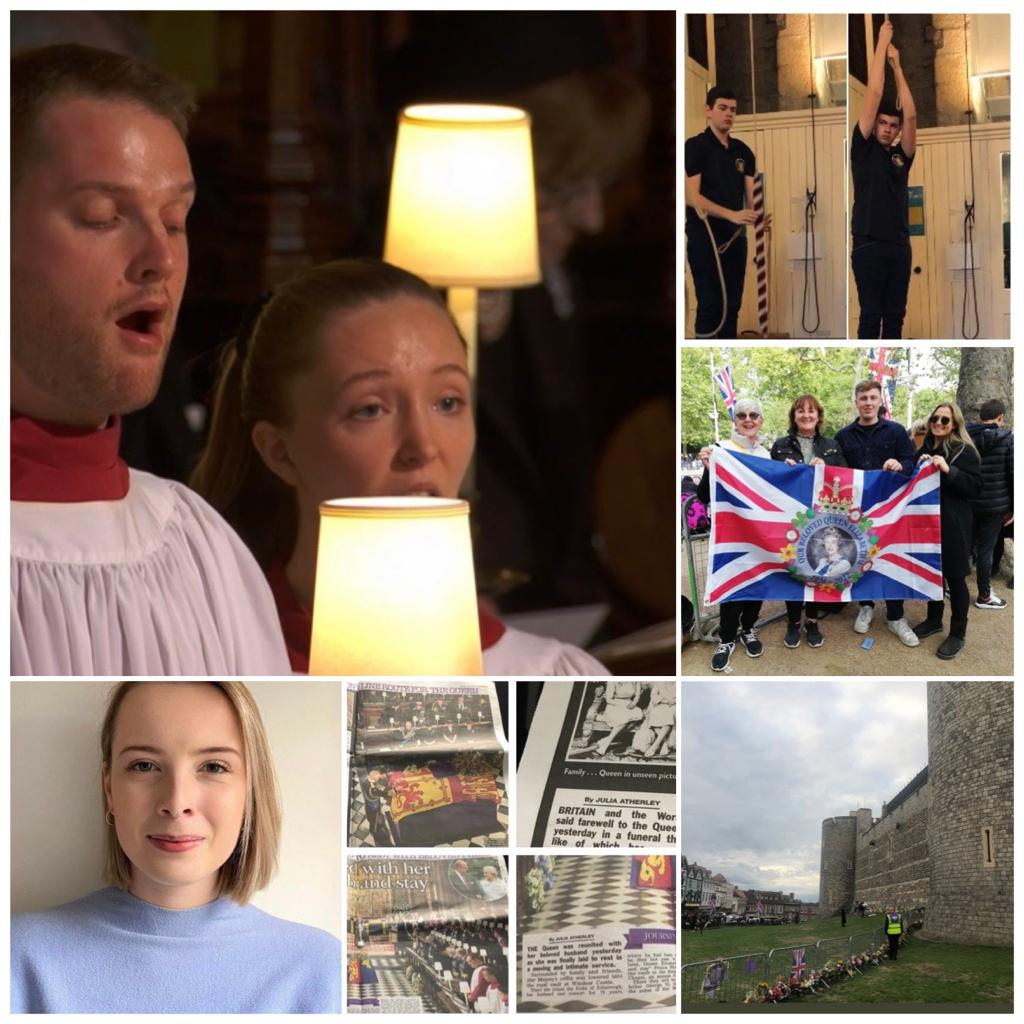 Past pupil Joy Sutcliffe sang with the Choir of St George's Chapel at the Queen's committal service - the first female chorister to sing at a state funeral - while Julia Atherley, now a national newspaper reporter, covered the service from inside Windsor Castle. Other former RGS students joined the hundreds of thousands who flocked to London to line the route of the historic funeral procession while current student Theo Kendrick was honoured to be one of a team of Ripon bellringers marking the Proclamation of King Charles III at Ripon Cathedral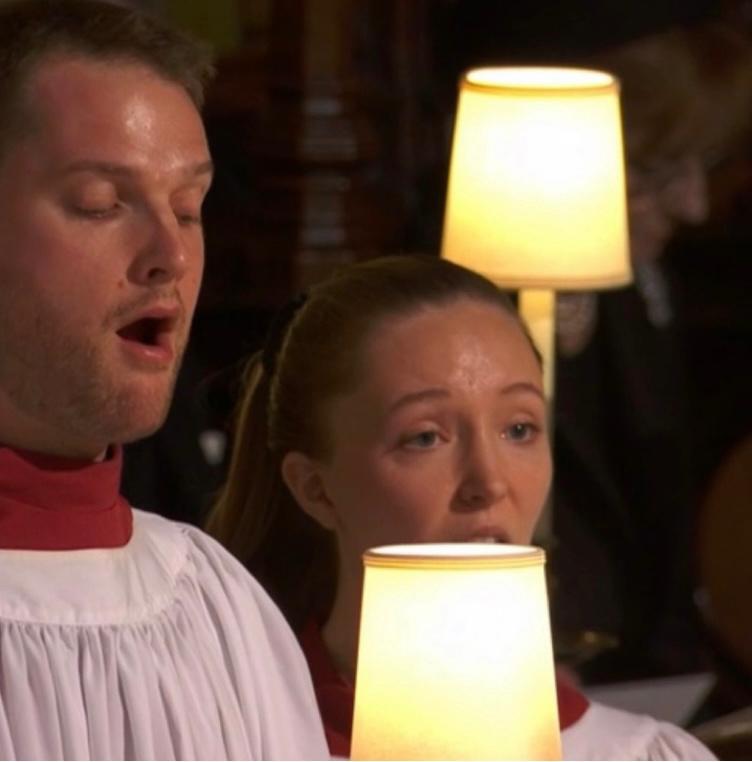 Joy Sutcliffe, who left RGS in 2017, made history as the first female chorister to sing at a state funeral. The female alto, who studied music at Durham University, also won the first female scholarship at Durham Cathedral. Oxford University's Magdalen College Choir tweeted: 'We are very proud of former (and first female) Magdalen Lay Clerk, Joy Sutcliffe, who sang with the Choir of St George's Chapel, Windsor, at the service of committal of Her Late Majesty, Queen Elizabeth II.' Joy is the first female member of the choir.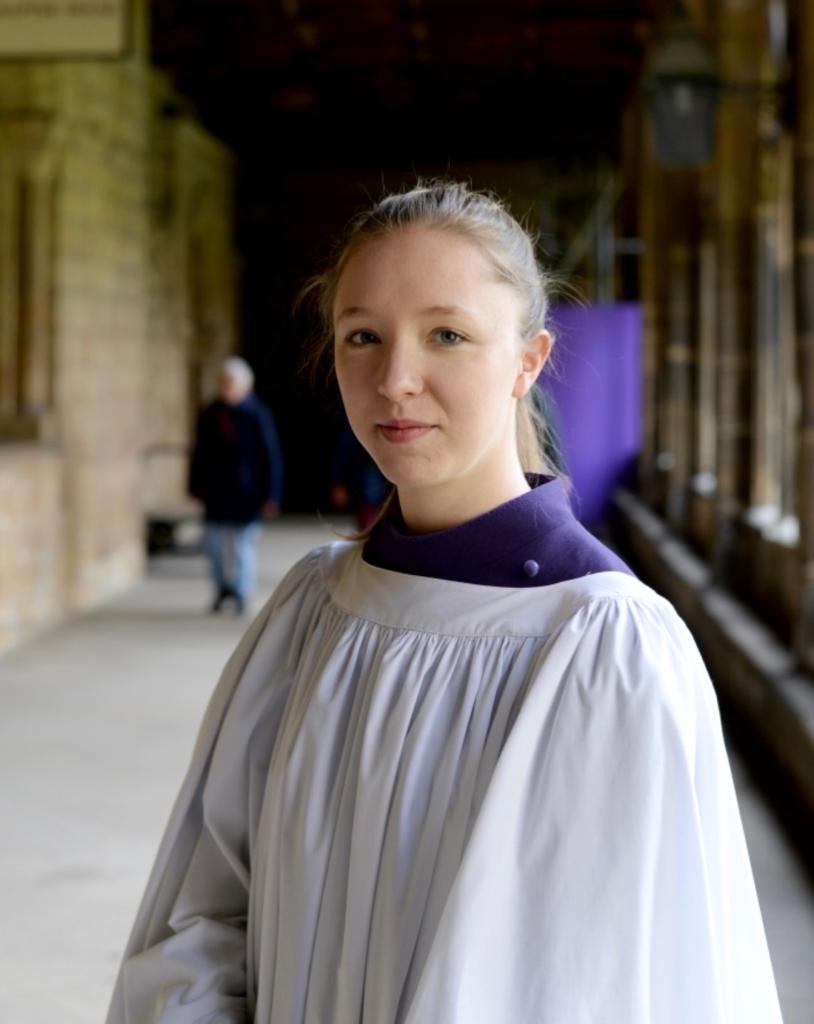 Social media users from all over the world were full of praise for Joy:
Janina Laird: 'From here in Canada I noticed this young woman and marvelled upon seeing her in this choir. Bravo for your accomplished singing and much-needed presence'
Jennifer Sistig: 'I was delighted to see her!'
Amy Gooding: 'The first and only female chorister to sing at a state funeral'
Clare Sutherland: 'Very pleased to see a female alto in the ranks of St George's Chapel, Windsor, choir this afternoon (the brilliant Joy Sutcliffe!). Here's to a future where that becomes something normal, rather than something to be delightfully surprised by.'
Read our previous alumni magazine interview with Joy here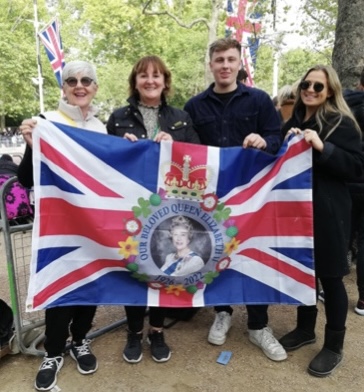 Past pupil Roscoe Savage, who left RGS in 2017, was among the hundreds of thousands who flocked to London to line the route of the historic funeral procession. The 23-year-old, who studied politics, philosophy and economics at the University of Exeter and now works for accounting firm PricewaterhouseCoopers in the capital, set off early with family and friends to arrive at The Mall around 6am, only to discover people had been camping there overnight: "The crowds were huge, but we managed to find a place near the front. It was an amazing experience, such a wonderful atmosphere and very moving too, something I'll never forget," he said.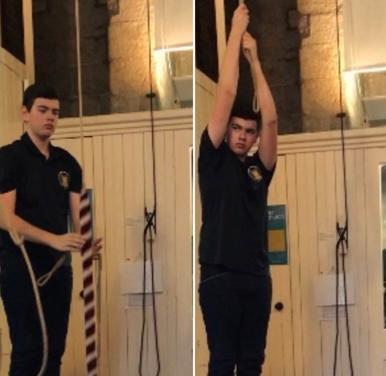 Year 11 student Theo Kendrick, 15, a choral scholar at Ripon Cathedral, was honoured to be one of a team of bellringers marking the Proclamation of King Charles III at the cathedral.
For the first time in most people's memories the bells were fully muffled as Theo and the other ringers were charged with playing their part in this historic occasion.
Theo said: "You've got to do a job and do it well. You have a duty to your town, city and nation. All bell towers have their own history and all the bells have stood the test of time. It's quite nice to let the bells share their story."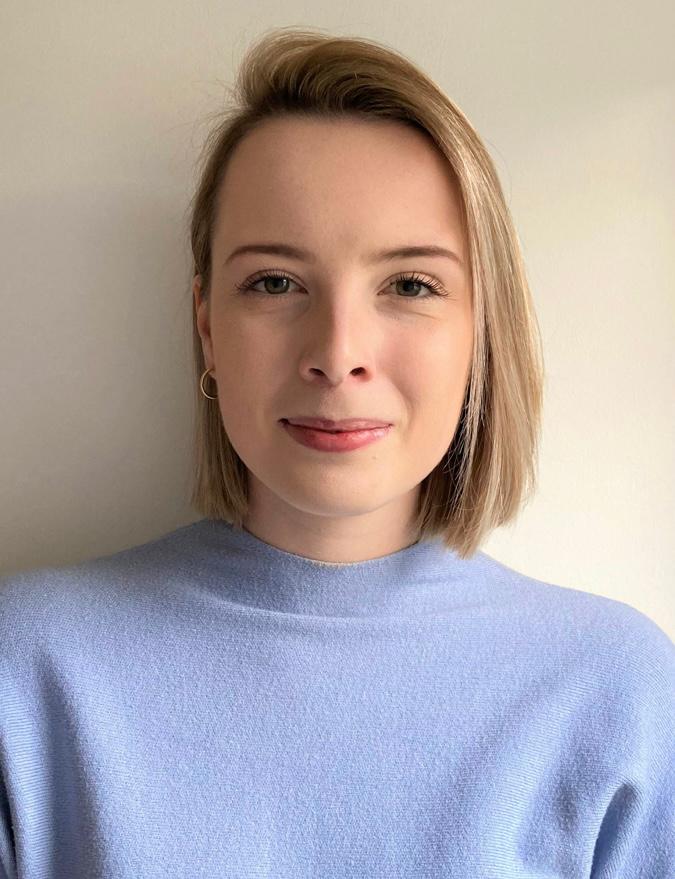 News reporter Julia Atherley, who left RGS in 2016, covered the service from inside Windsor Castle for the UK's most widely read newspaper, The Sun. Reporting live on social media, Julia, who studied English literature at Durham University, wrote on the day: 'Very moving scenes here in Windsor as crowds fill the Long Walk while the Queen's coffin makes its way up to Cambridge Gate.' Later, she added: 'It was such an honour to be reporting from inside Windsor Castle and covering the committal service at St George's Chapel,' she said. 'Quite a day'.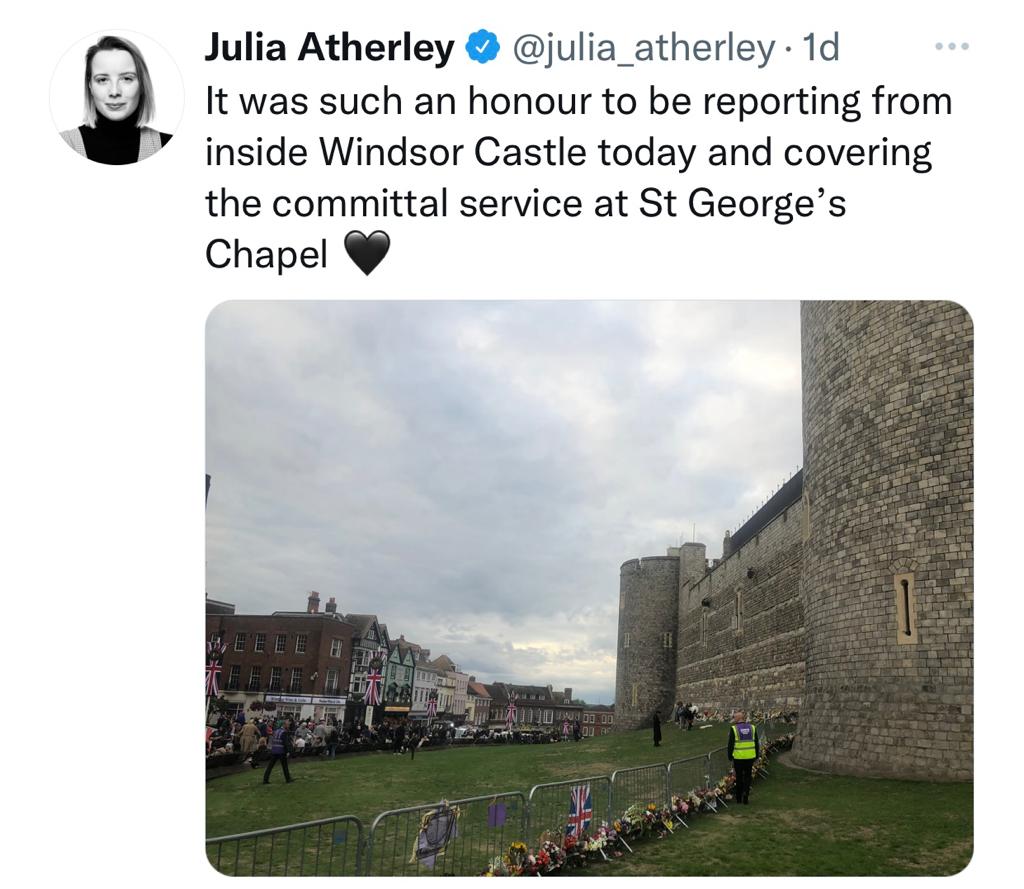 Julia told RGS News afterwards: "I was honoured to be reporting from inside Windsor Castle on the day of the Queen's funeral. As part of the accredited media there we were shown round St George's Chapel in the morning and briefed on the day's events. As a journalist part of the job is that you get a front row seat to history and that felt very true on Monday."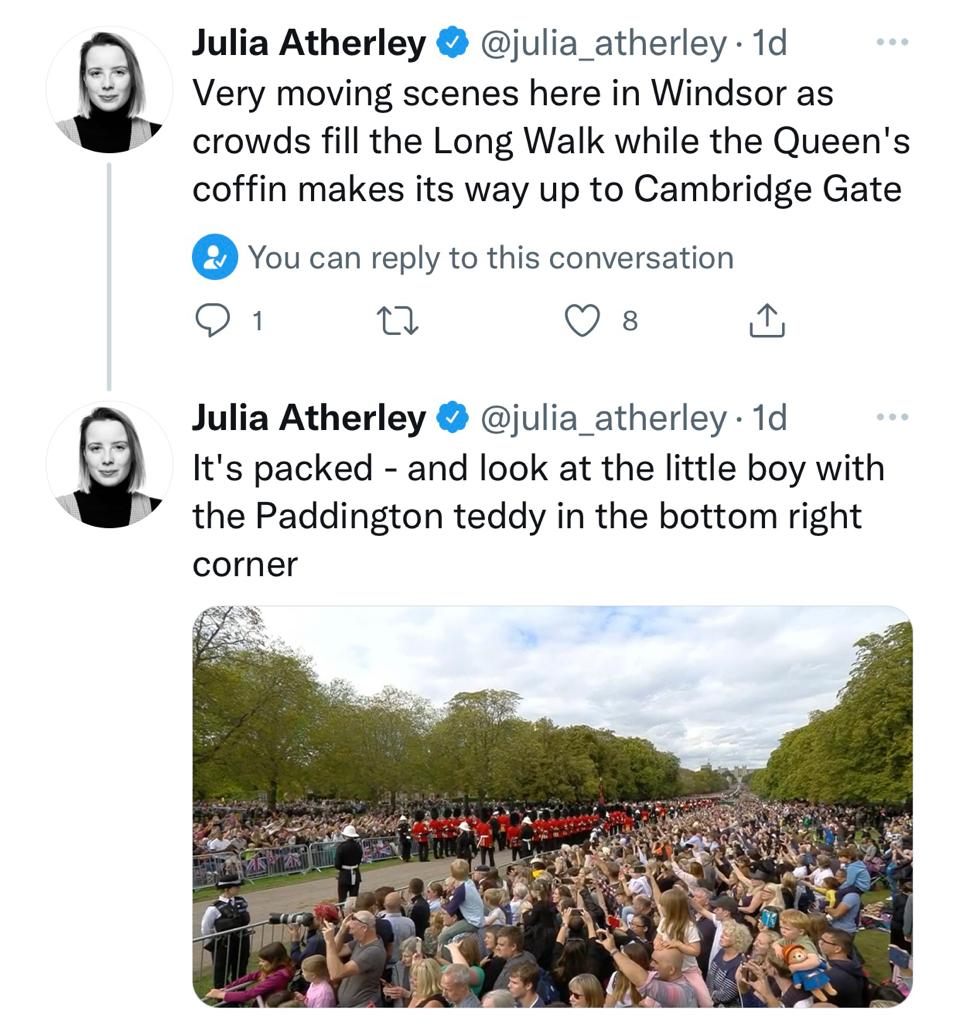 Julia's reports from Windsor: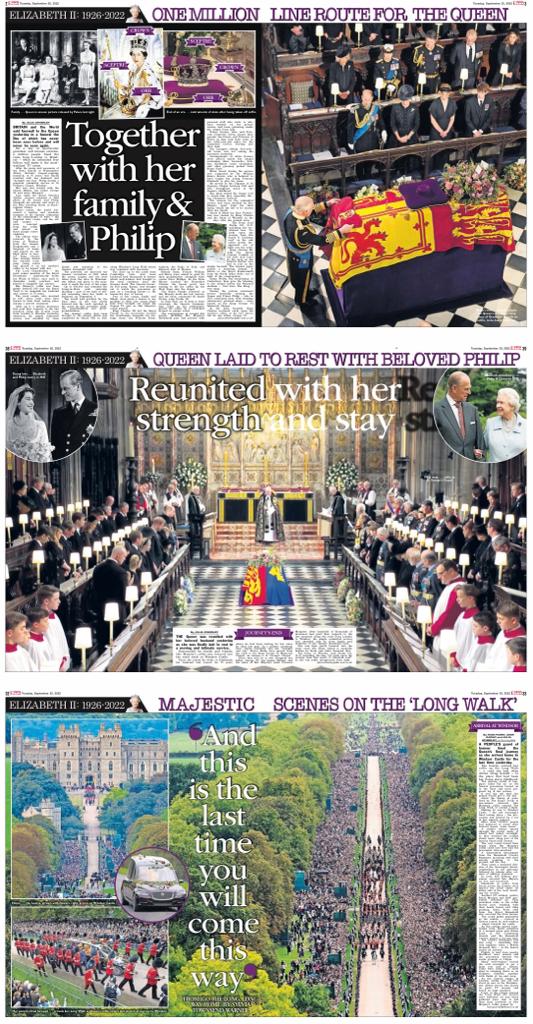 Share your memories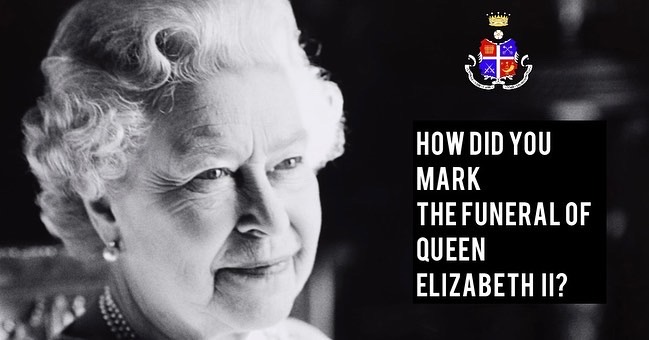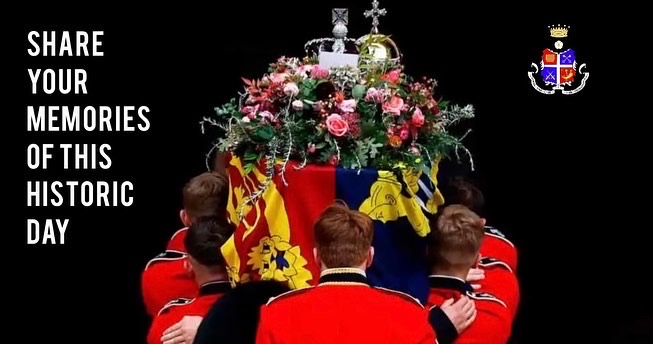 Email Ruth Savage at SavageR@ripongrammar.com with your photographs and memories of this historic day