'I'll miss all the people who come together to make RGS a very special place'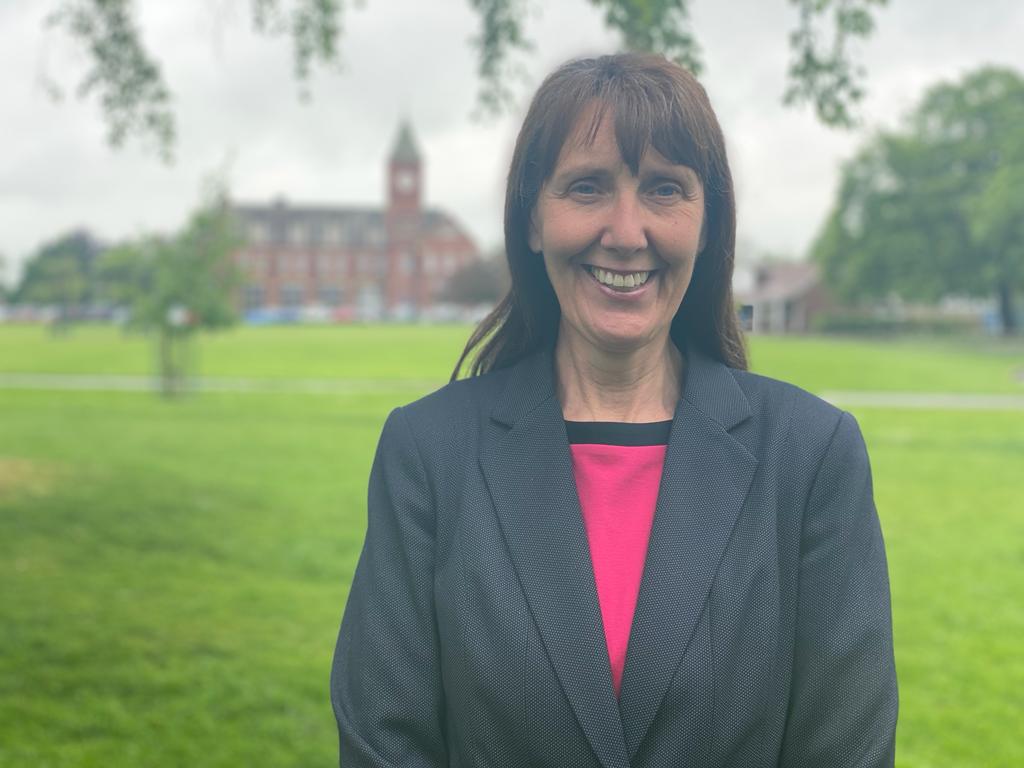 Deputy headteacher Miss Murray leaves RGS after 18 years, during which time she has seen a huge number of changes, although some things – such as wonderful students with a huge zest for life – remain the same
Q: When did you first come to RGS and what was your role?
A: I was appointed deputy headteacher in September 2004, at the same time Mr Pearman was appointed headmaster. I was previously assistant headteacher/head of sixth form at St. Mary's Catholic Comprehensive in Leeds.
Q: What have you enjoyed most?
A: I have loved every aspect of my role at RGS. Part of my role as deputy dead was head of boarding and this was a very steep learning curve – having students living on site gave a truly special feel to RGS. The boarding community is like an extended family with all the joys, trials and tribulations you would expect. I love teaching geography and PSHCEe. The opportunity to teach such well motived students is fabulous; and having the pleasure of taking groups of students on field trips to Sorrento and Iceland was a bonus. The excitement of seeing students' reaction to the volcanic landscape of Iceland was wonderful.
The best part of the job has been coming to work each day, knowing that the students want to learn and staff are passionate to teach.
Q: What has been the worst part of the job?
A: The past two years have been very hard for students, staff and parents – traditions have had to be put aside and the sense of community and connectedness which makes RGS a very special place to work and study have suffered. However, I am very optimistic that this will return as time goes on and we recover from the disruption of Covid.
Q: What did you do before you went into teaching?
A: My geography teacher advised me never to become a teacher. I worked in various roles including as a Little Chef waitress, pony trek instructor and police officer, albeit for a short period of time. I enjoyed working with the students who visited the trekking centre and decided to apply for my postgraduate certificate in education, though rather late. I finally ended up at the University of Cambridge and had the pleasure of being taught by Rex Walford, who was an inspirational teacher and polymath. I started teaching in an all boys' secondary modern in Batley and there has never been a dull moment from day one until now.
Q: What will you miss most?
A: I will miss all the people who come together to make RGS a very special place. I count myself very lucky to work with such lovely young people who have an enthusiasm and zest for life.
I will miss the privilege of working with talented teachers who are passionate about their subjects, the wonderful support team and the caretaking team, who go out of their way to enable the school to function and provide a great place to teach and learn.
Q: What are your main interests outside school?
A: I have two horses, Duffy, 25 years old, is retired and I have had him since he was a foal, and Paddy, 15, who I enjoy competing at riding club and local shows. I am considering getting a dog but I am not sure if our cat would approve.
Q: What would surprise people about you?
A: I cannot tell my left from my right and can disrupt any electronic device just by standing next to it! Sorry IT support team!
Q: What do you plan to do next?
A: Spend time reflecting on what I am going to do, I guess. This year has been a very busy and I think it is time to slow down a little and spend time with the horses, family and friends. My partner is retired so I am looking forward to spending more time with him in the beautiful Yorkshire countryside.
Q: What are the main changes you have seen at RGS?
A: Where do I start? Back in 2004 there was no sports hall, no humanities and languages block, no maths block, no sixth form centre, no music block – and a shanty town of more than 14 temporary classrooms referred to as the 'huts'. But the staff and students were still brilliant and results just got better and better.
Q: Looking back on your time at RGS, what do you feel most proud of?
A: The students – their achievements, their talent, their ability to surprise and embrace whatever life throws at them. It has been wonderful spending the past 18 years with such wonderful young people.