Inside the world of publishing
A former RGS student working as a project editor for a major UK publisher reveals why she feels passionately about shaking up the London-centric industry. SARAH FORTUNE also offers words of advice to students interested in entering this competitive field and explains what it is she loves about her job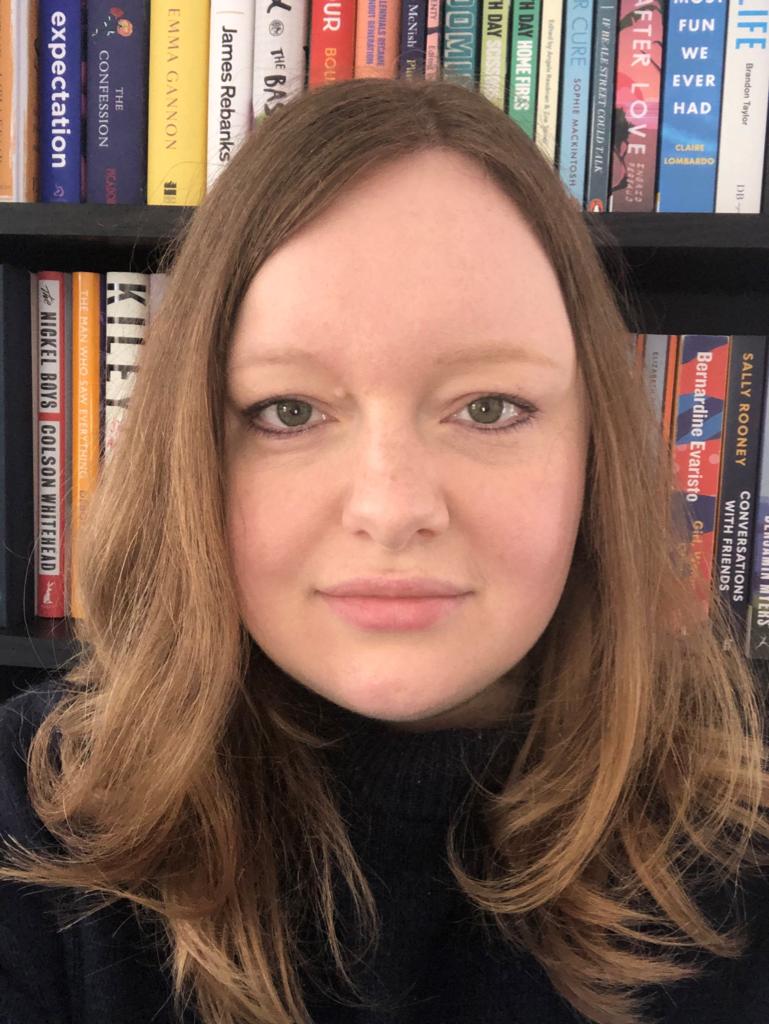 SARAH studied French, English literature and psychology at A-level and left RGS in 2010 to study French with English at King's College London, including a year abroad at Université d'Aix-Marseille in Aix-en-Provence, France. She graduated in 2014.
Q: What's the best thing about your job?
A: I love the variety of it – in a single day I can go from working on weighty political history to commercial fiction, an autobiography and a debut novel and I get to work with so many interesting authors and colleagues in the process. Throughout my career, I've never had one day be the same as the last and I hope that's always the case. It's also a huge thrill to go into a bookshop or supermarket and see a book I've helped to produce on the shelf!
Q: What first got you interested in publishing?
A: I began to consider a career in publishing when I was bored one summer before my final year of university and tried to come up with a list of jobs my degree might be useful for. As I was doing a literature degree, something to do with reading and writing seemed like an obvious choice! I barely knew about publishing houses or what they did, but I thought it'd be interesting to learn how a book was made and did a bit of research. I looked at the books on my shelf and googled the publisher of each one, then emailed them asking for work experience.
I never heard back from most of them, but I managed to get some great placements, such as experience in publicity at Penguin Books and editorial and marketing at HarperCollins. They were all incredibly interesting, but I knew after I finished these placements that my passion and strength lay in editorial, and I decided to pursue a career in that area.
(As an aside, doing such varied placements was incredibly useful for me, and I'd really encourage trying out different areas of an industry at that stage if you get the chance, as you might realise you love an area of it that you never even knew existed previously.)
Q: What were the biggest challenges you faced?
A: The publishing industry is very competitive, and I certainly found it tough to get into. I applied for jobs for several months after graduating and had a lot of interviews before I managed to secure my first role. Entry-level roles (especially for editorial assistants) can get hundreds of applicants and each person will have a similar academic profile and level of experience. It was a big reality check for me, but it made me realise the importance of being passionate about what you want to do and really getting that across in interviews. As hard as it is, it's also important to not take rejection personally.
Q: What was your first job and where did it lead?
A: My first job was as publishing assistant at John Blake Publishing in London, then a small independent non-fiction publisher, in 2015. I was involved in just about every area of the business, from answering the phone to assisting editors, reading the slush pile (manuscripts sent by authors who aren't represented by an agent), putting together sales presentations and responding to publicity requests. There were only 15 of us in the entire company, so it was very hands-on, and I was able to prove myself and progress quickly. I ended up staying for four years, by which point I was an editor.
However, I knew I needed a new challenge and I started my current role at Orion Publishing Group, part of Hachette UK, one of the UK's 'Big Five' publishers, as a project editor in 2019. I work across fiction and non-fiction and project-manage books through the editorial process from the final draft to when they're sent to print. I'm based in Newcastle and will soon be moving into Hachette's new office in the city, which is one of five offices outside London that have recently opened (the others are in Edinburgh, Sheffield, Manchester and Bristol).
Q: How did you get involved in the campaign to encourage more regional and socio-economic diversity in publishing?
A: Being at university in London, I was incredibly lucky in that I could do work experience during the holidays, but I know that as someone with no other connection to the city or the media, I probably would never have been able to get into publishing otherwise. This is just one reason why I'm so passionate about improving regional and socio-economic diversity in the industry. Although it's changing for the better, it's still a very middle class and London-centric industry and there's a long way to go before there's a truly diverse workforce and all readers see themselves in the books being published.
Alongside my day-to-day role, I'm a co-chair of All Together, Hachette UK's employee network representing staff from low socio-economic and/or regional backgrounds (that is, outside south east England). Hachette UK has several employee networks that are part of its 'Changing the Story' mission to improve diversity and increase representation of staff and authors and illustrators from underrepresented backgrounds. The co-chairs are elected by the network members, so being chosen to take up the role last year was a hugely proud moment for me. Our aims are to represent our members and their concerns, highlight barriers to entering and staying in the publishing industry and work with human resources on new policies and initiatives to combat them.
Q: How has the pandemic affected your working life and the shift towards more regional working?
A: The pandemic completely changed my working life as I, and most of the company, went from working in the office five days a week to working from home overnight. Publishing is a very collaborative business, and several different departments are involved in bringing a book to market, so it was challenging not having that face-to-face contact, but my company was brilliant at keeping us all connected virtually.
The sudden move to working from home also accelerated the company's plans to build regional offices (which had still been at an early stage), as it allowed everyone to see that it was possible to have staff working together effectively from different locations.
Q: Can you outline a typical day?
A: It's very difficult to define a typical day, but I'll begin by checking the progress of each of my projects (I'll usually be working on 10-12 books at a time, all at different stages of the editorial process). I could be checking proofs and covers, hiring freelancers, clearing text permissions from other publishers/author estates, working with our picture researcher, emailing authors about changes they'd like to make or working out a schedule for when everything has to be finished with our production department, who handle the logistics of printing the books.
I'm also in contact with my fellow co-chair of All Together most days and we have regular meetings with our committee and senior management about our work as well as planning events and new projects.
Q: What's the worst thing about the job?
A: People in publishing work in it because they love what they do, but this also means that it can be hard to switch off at times. It's vital to create boundaries and remembering to read books for pleasure as well as work is also very important!
Q: What has been your biggest disaster?
A: Accidentally sending a book to print with a draft blurb on the back that was full of mistakes. It seemed like the end of the world at the time, but it was a useful lesson in realising that everyone makes mistakes and that it's more important to face up to them and work out what you can learn for the future.
Q: What is the achievement you're most proud of?
A: I'm not sure I have one achievement in particular, but I'm proud of the fact I've believed in myself and kept going when things have been challenging. It sounds cheesy, but all of those challenges have ended up being building blocks that have allowed me to develop and get to where I am now.
Q: What was the most important thing you learnt at RGS?
A: To work hard and put the effort in for what you want to achieve in life.
Q: What do you wish you'd known back then?
A: That it's OK to not be sure what you want to do, but if you stay true to yourself, you'll work it out.
Q: What is the one piece of advice you'd give students interested in following a similar career path?
A: The best advice I've ever received at work was from a former colleague, which was to remember that, no matter what background you come from or what your career path has been, you and your colleagues are all in the same room together now and that you are just as deserving of your place in it as anyone else.
Q: Who was your favourite teacher and why?
A: Mr Fell and Mr Lewicki both gave me a huge love for stories (something that's served me well), and Mr Smith in the French department, Mr Clarke and Mrs Wise all really helped to get the best out of me.
Q: What extra-curricular activities were you involved in while at RGS?
A: I was involved in quite a few school productions during my time at RGS and always loved taking part in the House drama production with Hutton, from The Wizard of Oz in first year (the youngest pupils were all munchkins covered in paint that took days to get off!) to helping to put the play together in sixth form.
Q: What did you dream of doing when you were at school?
A: I always loved English and writing, and I think I was always bound to end up in a career involving words. For a while, I wanted to be a journalist.
Q: Who or what inspired you?
A: I don't think I knew enough about what I wanted to do in life to have particular people who inspired me, or who I wanted to emulate, but I remember being extremely impressed that someone like Katharine Viner, who's now editor of The Guardian, went to RGS and had achieved so much since.
Q: What are your hopes for the future?
A: That more people will see publishing as an industry that's open to them and have as many opportunities as possible to get into it.
Q: Anything you'd like to add?
A: I'd like to make it clear what publishing actually is. People often think of it as a very solitary industry, with staff spending their days in silence reading manuscripts, but that's not the case at all. Every job requires constant collaboration and communication and, no matter which department you work in, these skills will always be hugely appreciated. There are also so many roles available, from finance to design, sales, marketing, audio and rights; it's not all just editorial…
I'd also be very happy to answer any questions from students or visit and discuss my career path and opportunities in publishing further, especially around working outside London.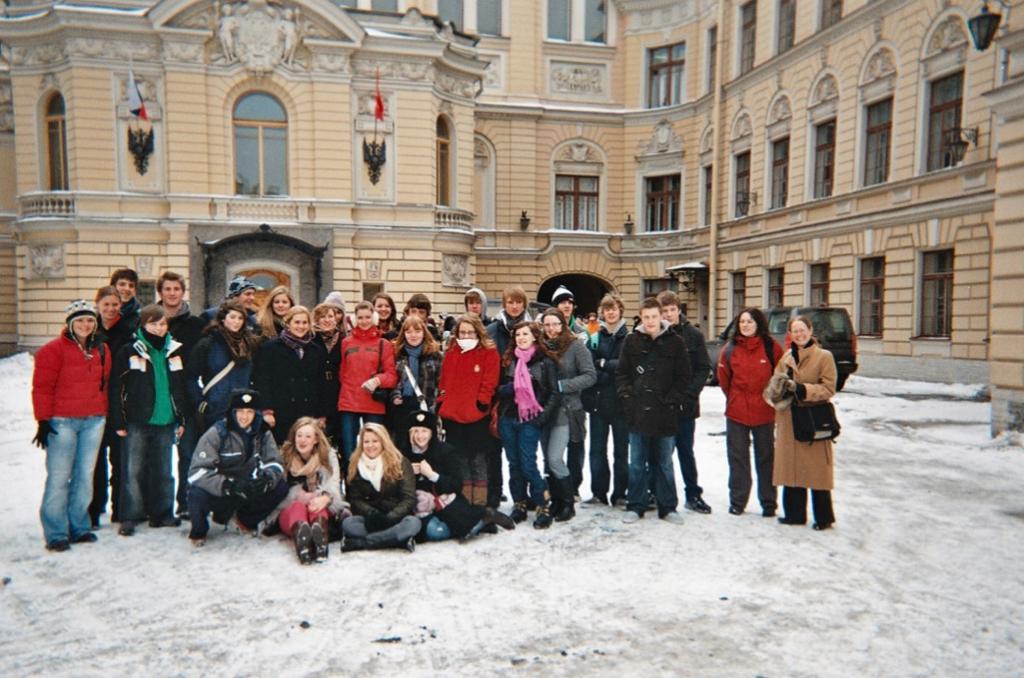 Sarah (pictured middle, with blue scarf) on a history trip to St Petersburg in March 2008. Miss Hardman (far left), Mrs Sparey and Miss Scally (far right) with 5th and 6th form students


Back: Amelia Tearle, Jacob , Dale , ? , Olivia Bradley, ?, Jess , Jack Bowen, James Glover, Theo , Oli Ambridge, James Chapman, Matthew Garner
Middle: Ms Hardman, Liam Connolly, Sorcha Horrocks-Burns, Annie , ?, Rosie, Sarah Fortune, Becca Ellis, Clare , Maddie , Will Savage, Miss Scally, Mrs Sparey
Front: George Owram, Emily , Alex Robinson, Alex Gerrity