LIBRARY: Chemistry teacher caught in the act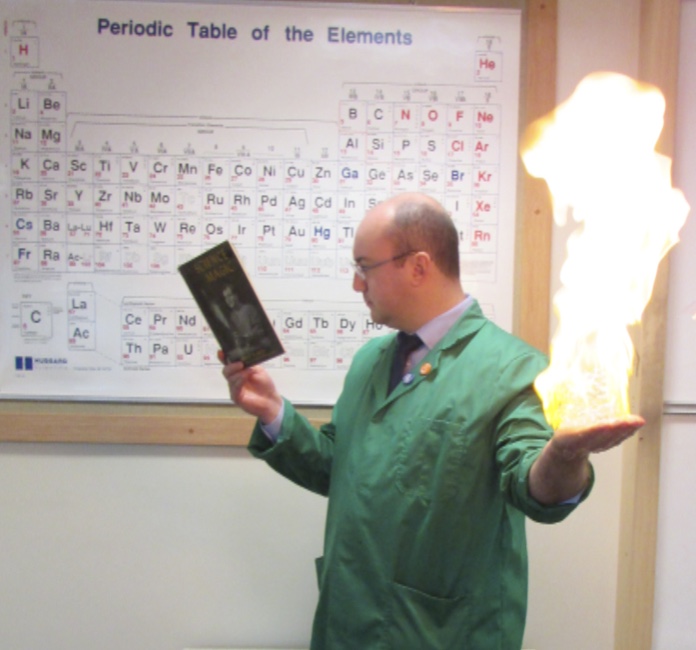 Chemistry teacher Mr Highton was one of many members of staff and students caught in the act of reading at Ripon Grammar School this week. Librarian SALLY DRING explains how her department's popular Get Caught Reading campaign created a real buzz around books


OUR first Reading Week of 2019 encouraged everyone to 'get caught reading', with vouchers awarded when students were spotted engrossed in their literature. Each voucher is worth ten house points and there was also a daily raffle to win bookish prizes.
Staff members have displayed details of their own current reads on posters around school and students have been recommending the best titles to 'get caught reading'.
There has been a real reading buzz around school with heads buried in books and a daily update of house points adding to the excitement. Even more reading than usual has been going on in form time and in some lessons as well.
To tie in with the Reading Week, this month's Well-being Wednesday focused on making or colouring bookmarks and proved a very popular event.
However, the Dedication to Reading award has to go to Mr Highton in the science department (disclaimer: do not try this at home!)