LOCKDOWN DIARIES: A tale of two countries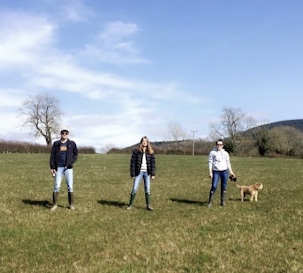 RIPON Grammar School boarding student Poppy Harrison decided to lockdown in the UK with her cousins in North Yorkshire rather than join her family in isolation more than 1,000 miles away in Italy.
"When school closed it was not possible for me to return to my home in Italy due to the situation there, nor to put my grandparents at risk, so I moved in with my cousins," she explains. "Fortunately, there is lots of open space, they have a garden and a great dog, Baxter, who needs walking every day."
Although she misses her parents and younger brother, the champion tennis player is enjoying spending time with her 21 and 23-year-old cousins outside Thirsk while her parents tend to the family's holiday business based at their home in Umbria, Italy.
The 17-year-old, who is taking A-levels in maths, physics, chemistry and biology, has had to put her regular training schedule on hold during lockdown, but is aiming to stay on top of her game with her Italian coach's online workouts.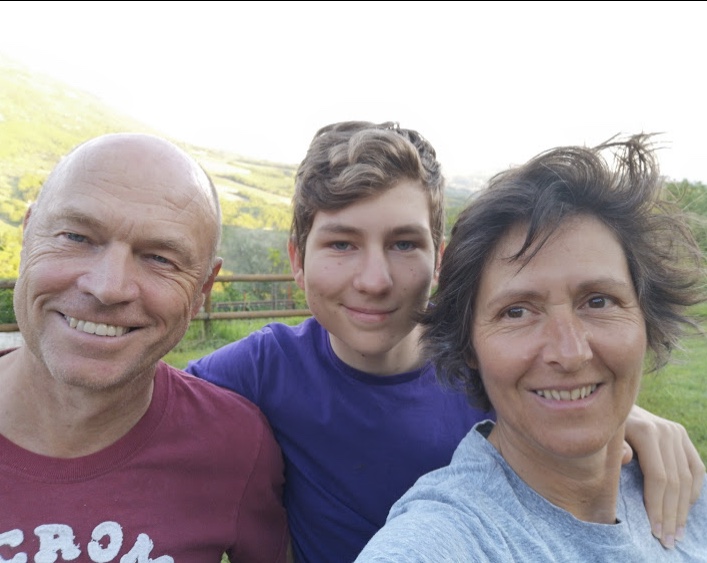 Although her parents, Helen and Steve, are originally from the UK, Poppy was born in Milan and only began playing tennis four years, ago, training four times a week with her local Italian tennis club, Junior Perugia.
She made it to the nationals of the female open competition at Rome's prestigious Foro Italia sports complex last year after beating off stiff competition from more than 150 players to win the regional finals in Orvieto.
Since moving to North Yorkshire to board, Poppy, who hopes to study medicine at university, continued her training at York Tennis club, where she's been selected to play for the U18 girls' team.
On top of her regular homework, studying and reading, she exercises for about two hours every day with online workouts and training plans from her Perugian tennis club coach: "We have been doing some video training lessons which are different, it takes some time to adjust to this way of working but it's fun."
Helen says the family is staying positive and using the opportunity to do things they would never have dreamed of, while Poppy is enjoying the chance to spend an extended period of time with her cousins.
Poppy and her parents, along with 14-year-old brother Michele – who is doing video lessons every day with his school in Italy and hopes to join RGS in sixth form - regularly get together online.
"While we miss her terribly, we still connect through WhatsApp and have a TikTok competition running to see who can get up to the most ludicrous things. I think I am winning with a pink hair dye and 'say so' dance! My next competition is a hand challenge," says Helen.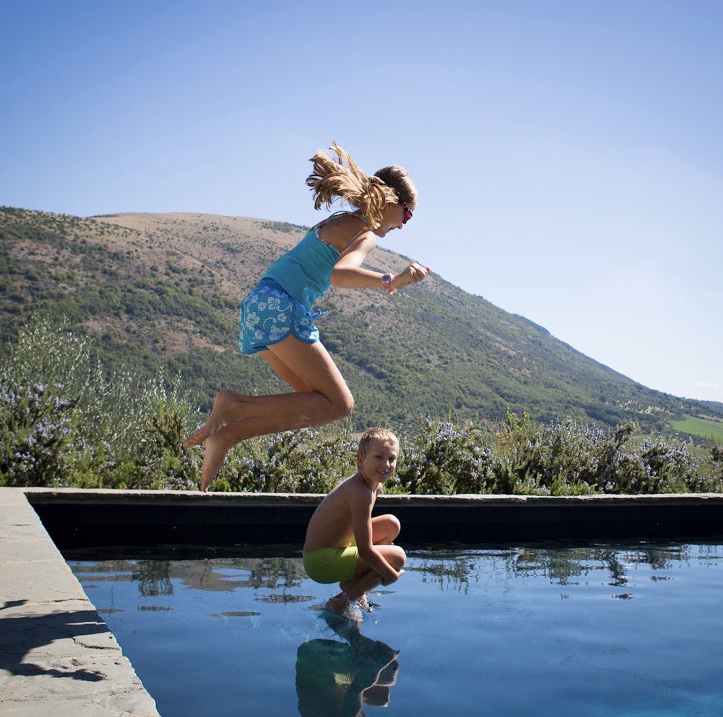 Into their ninth week in lockdown, she explains: "Like the UK, things are very strange here. We are only allowed out to go to the supermarket, pharmacy or in an emergency, and more recently, to exercise or go to bookshops, libraries and children's clothes stores, where it's easier to keep social distance. We are also restricted to having to stay within the council area that we live in.
"Going to both the supermarket and pharmacy are an expedition in itself as you have to wear gloves and a mask otherwise you are not allowed in and the numbers entering are limited.
"You have to do a 'Covid-19 dance' if there is someone at the shelf or fridges that you want to get items from – wait two metres away, then make a move whilst the other person moves generally, to the right. Don't make the mistake of going to the left otherwise it can cause chaos!"
But there are some silver linings, she points out: "With the lack of or zero traffic it is absolutely amazing how loud nature is. We can hear the bees buzzing, wild boar mating calls and I am sure even the butterflies' wings when they are around.
"Although I don't suppose we will get many guests this year it has been great to get everything looking wonderful. It was even so hot yesterday we opened the toddler splash pool to cool down."
Poppy adds that lockdown has allowed her to develop her independence and self-motivation, while enjoying some downtime with her cousins: "My cooking skills have improved as we take it in turns to cook the evening meals. Sometimes we play board games after the meal, mess about outside near the firepit or watch Netflix."
But, she says: "I miss my family in Italy and am so looking forward to eating an original Italian pizza. Hopefully by the time I get back to Italy it will be hot, and the pool will be open."
She's also hoping school will start again before the autumn term: "It would be great to get back to boarding and to see everyone again."
For more information about the family's Italian holiday apartments, visit: www.aplaceinumbria.com
Picture captions from top: Poppy with her cousins in North Yorkshire; parents Helen and Steve with son Michele in Italy; Poppy and Michele playing in the pool. Below, Poppy playing board games with her cousin George; bottom, Poppy with her regional champion trophy and more of her family in Italy