Maeve achieves lifelong dream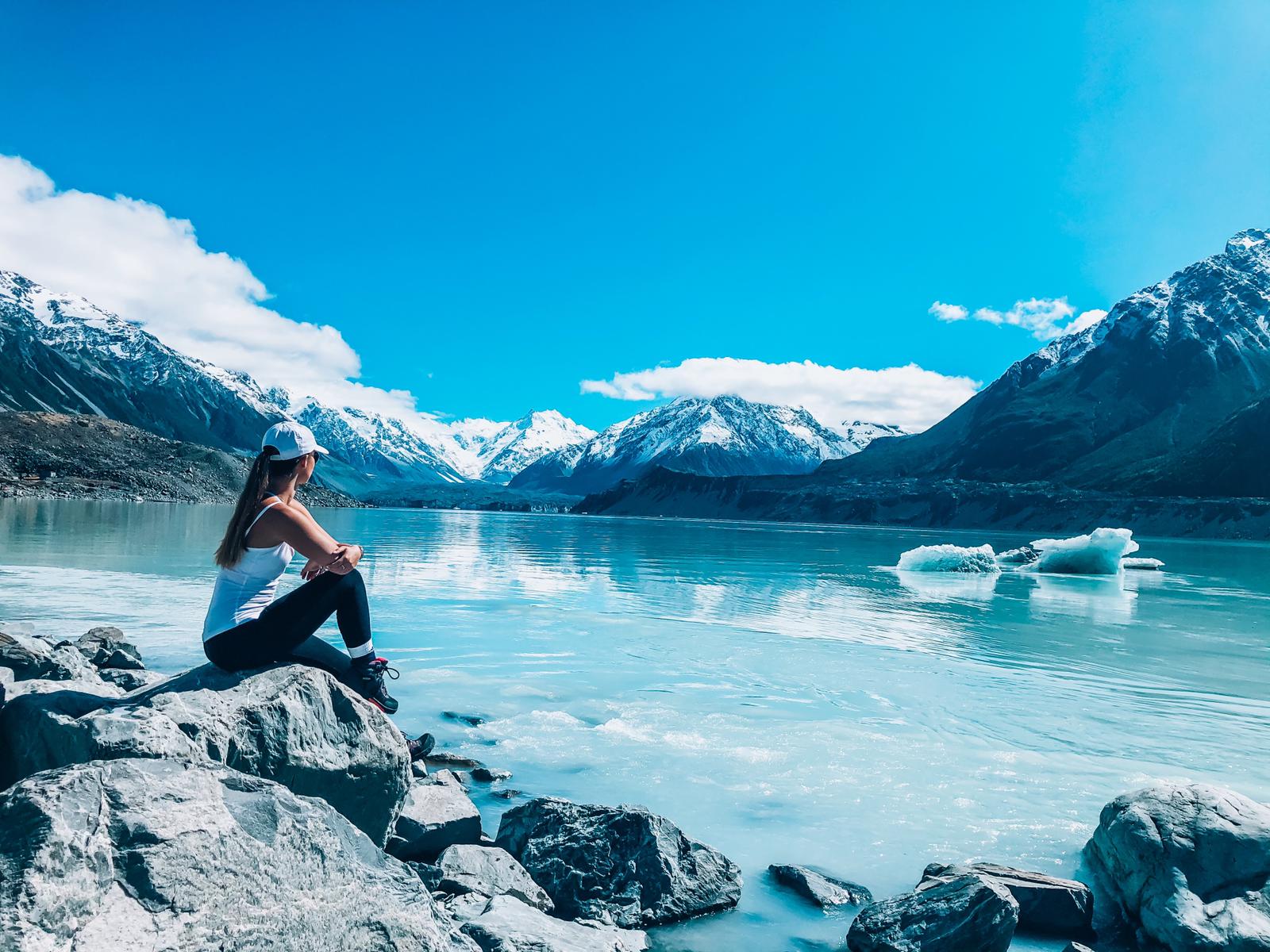 A former Ripon Grammar School student who moved to New Zealand during the Covid pandemic to work as a physiotherapist has embarked on her lifelong dream of running her own eco-friendly, ethically-sourced equestrian clothing company
MAEVE Bagnall studied biology, psychology, chemistry and physical education at A-level and went on to study physiotherapy at Leeds Beckett University, followed by a post-graduate diploma in veterinary physiotherapy at the University of Liverpool.
It was while working on the Covid wards at Leeds hospitals while finishing her post-graduate diploma in 2019 that she and her Leeds-based lawyer friend friend Millie Shaw set up their equestrian clothing company, Bagnall and Shaw, featuring their own original designs.
"I honestly don't know where we found the time, but passion drove us on," she says.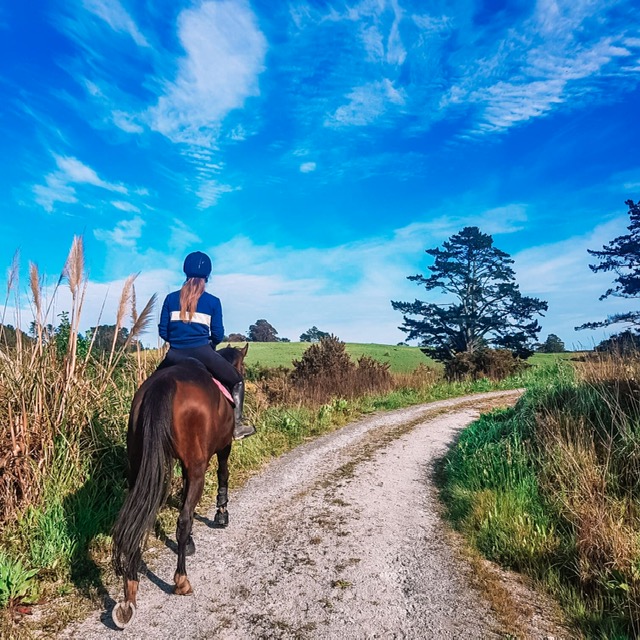 "I'd been riding since I was five years old and, as a teenager, struggled to find equestrian clothing that was comfortable, affordable but practical and stylish. Thus, Millie and I started drawing up designs, ideas and outlining what we need to help us stay dry and warm riding in the cold, wet, winter and that's when the idea of our waterproof breeches arose.
"After a few false dawns, like any start-up, we finally launched the website in 2021."
The pandemic made launching the business even more challenging: "All our meetings had to be via Zoom or Teams. The manufacturer we chose is based in Yorkshire, to reduce our carbon footprint. Covid meant the manufacturer was closed for a while; each stage of the process was being delayed and the company launch was delayed by Covid many times."
But the pair were determined: "Our launch plans of attending events, hiring local markets stalls and visiting shops were affected by lockdowns. Thus, we have had to work even harder to try and raise awareness of our brand, ideas and ethos."
"The biggest challenge after Covid was having loads of enthusiasm and ideas but limited funds. We have had to start small and aim to grow organically. It also all fell at a really busy time for me working on the front line of Covid in ICU and having remote meetings when I could. It was exhausting."
Funding has also been a challenge: "It always costs more that you plan for, and we are only just beginning to pursue our marketing ideas."
Moving to Auckland in New Zealand to work added a layer of complexity for Maeve: "It was difficult moving in Covid times, but it was something I had dreamed of doing," she says, adding that she's proud of having managed to launch a new company with her best friend from the other side of the world.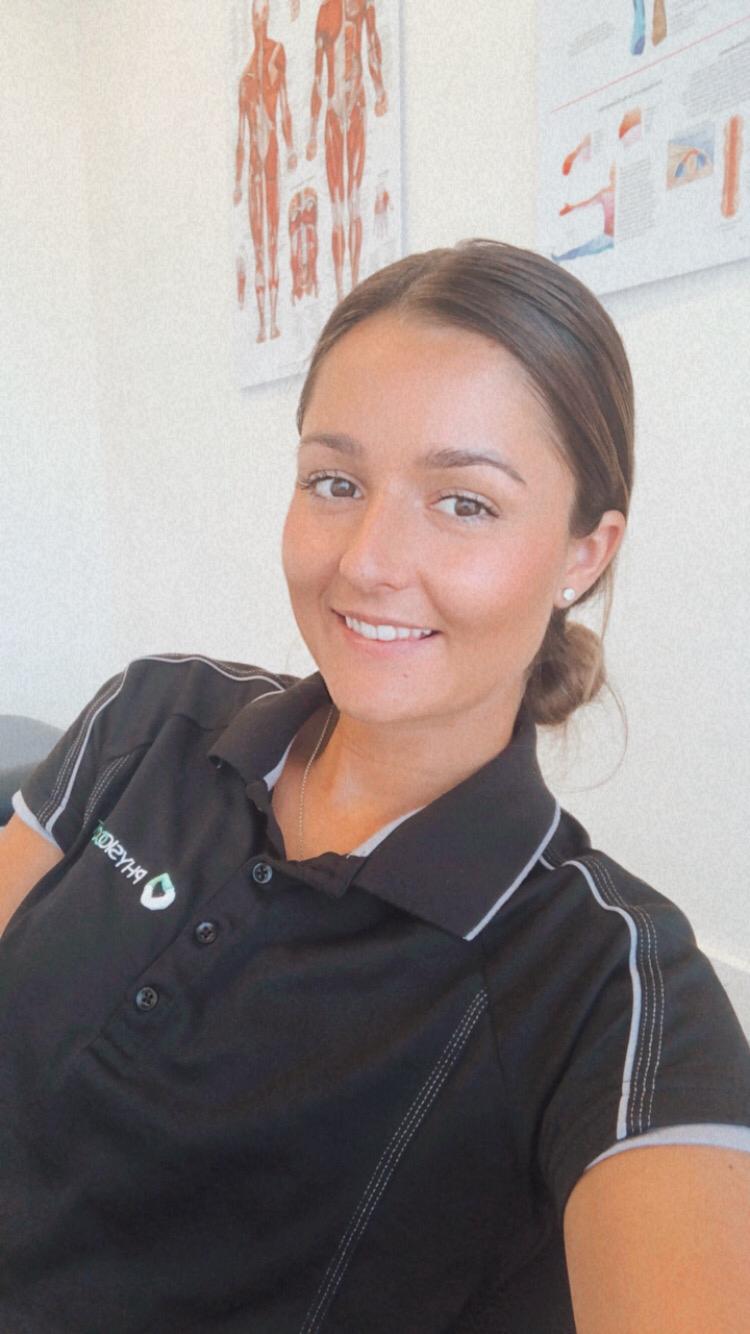 She learnt to be extremely patient: "Things take time, and you have to expect a curve ball now and again. When things weren't right in the design, we kept sending it back, making improvements until we were completely happy with our clothing. We learnt not to scrimp on quality."
The pair are currently working hard to raise awareness of their company, having sponsored their first dressage competition: "We hope to do more of this. It's a small company, made and manufactured right here in Yorkshire with a very small marketing budget. We wanted to be greener especially with everything Covid taught us, and quality of manufacture was also a key factor.
They now plan to slowly expand the range: "We have many exciting ideas for new designs once sales allow following these difficult times of Covid."
One of their innovations has been to use waterproof fabric in their jodhpurs: "That was a real game changer," says Maeve. "We absolutely love our designs and seeing them grow from sketches to prototypes to the real thing."
Their best sellers are their water-resistant, soft-fleeced lined, high-waisted, super stretchy breeches: "These have been brilliant for riding, walking the dog or being out and about in the country during rainy days," she says.
"Millie and I are passionate about how we do business and trying to protect our planet. Thus, despite being more costly, we chose to have a lower carbon footprint with our garments being handmade and manufactured in Yorkshire, with ethically sourced materials, such as organic cotton.
"We have many more great ideas and exciting future plans if the business continues to grow. However, we must be patient and walk before we run."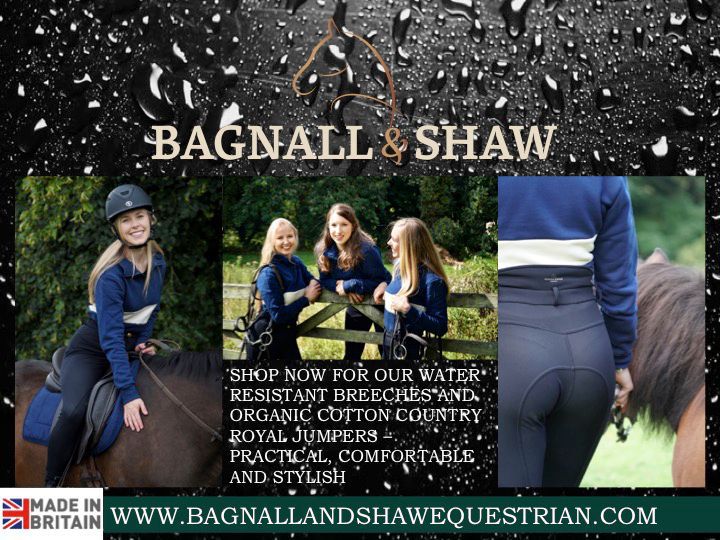 She looks back on her time at RGS, which she joined in sixth form, with fondness: "RGS was honestly the best experience. I've made many lifelong friends and they have helps me achieve my goals.
"I wouldn't be where I am today without RGS. It was such a friendly and supportive learning environment. I was never a straight A* student but nevertheless, my teachers spent time supporting and encouraging me to become more confident , which has led me to attending two fantastic universities and setting up a small UK business."
What was the most important thing you learnt at RGS?
The most important lesson I learnt was from Ripon Grammar School seeing how positive and motivating all the teachers were. They were always supportive and encouraged us to push boundaries, making us believe we could achieve our ambitions and be brave and try something new.
Who was your favourite teacher and why?
Honestly, all the teachers were brilliant, even those I didn't have classes with would still make an effort to say hello or remember my name. They would even stop and talk to me about my older brother, who attended RGS, and to find out what he was doing, which was lovely.
But I can always remember Dr Grime (chemistry) being so patient with my poor talent for chemistry, unlike my brother. Also Mr Colley, Miss Raymer and Mrs Gilfillan for PE who always made each lesson brilliant. I never had a dull day or a bad teacher at RGS.
Who or what inspired you when you were at school?
My mum, she inspired me as she was an independent businesswoman who started her own moisturiser company alongside working full-time. This inspired me to follow my dreams in completing my post-graduate diploma in veterinary physiotherapy to work with dogs and horses and to pursue my ideas for equestrian and country clothing.
What was your dream when you were at school?
I always wanted to be a sports physiotherapist. I love watching all sports in combination with helping people achieve their athletic goals. As a physiotherapist I play a huge part in this today. Additionally, to combine my hobby of horse-riding now into a career is a bonus. I thought having a clothing company would be unachievable for me, given finances, time and resources, but time and patience have proved me wrong, and I could be happier.
What is the one piece of advice you'd give students interested in following a similar career path?
If you love what you are doing and have passion it doesn't feel like work, so you must choose something you love. Listen to advice, but don't be but off by people being negative, they may well just be trying to protect you, as it is hard, and we all know many businesses will not succeed.
You have one life – go for it. Sadly, working in intensive care has made that well used saying all the more real for me and all my colleagues.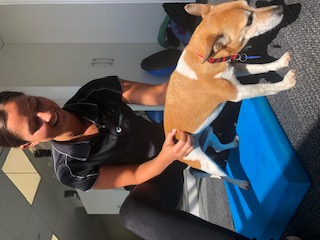 What is a typical day like?
Typically, first thing, I check the website for sales and respond to any social media interactions. My morning is Millie's evening, so we get good coverage. I then go about my day of managing a busy musculoskeletal clinic in Auckland, where I work with humans and athletes during the day and manage a team of nine professionals. I normally finish at about 4pm, then go on to treat either horses, dogs or cats depending on my caseload that day and my Fridays are designated to animal physiotherapy work. My main passion and interest lie with treating horses and dogs. Then in the evenings I check Bagnall and Shaw to see if there are any changes online. Mainly it's focusing on creating social media content and linking up with other riders online via Instagram or Facebook and planning. Millie has been brilliant keep everything together with holding stock and postage back in Yorkshire.
How are you enjoying life in New Zealand and what are your future travel plans?
New Zealand is well known for its great work-life balance alongside its fanatic outdoor adventure culture and active lifestyle. This weekend I am going to walk one of the great walks called Milford sounds, which is a four-day hike and I now train for modern pentathlons, which I took up during the second Covid lockdown. I came second in my first competition for a virtual event during lockdown and am looking forward to seeing how this goes. Additionally, Covid is minimal in new Zealand at the moment so it's been a brilliant time to have chosen to move and explore a new country and culture. My visa is valid until 2023. At present, with all the uncertainty of Covid, we will just have to see how things unfold regarding any future travel plans.
What's the best thing about your new role?
One of the best things is I get to work with my best friend Millie who is co-founder- this always makes the work more fun. She works so hard to keep things afloat whilst I'm doing my year out working in New Zealand and is super supportive of the opportunity I've been given.
The worst thing must be the financial hit from the pandemic, which I'm sure all businesses can relate to. However, this has given us a good learning point for the future. Brush the dust off and get back on the horse.
(For any students interested in physiotherapy in New Zealand, please get in touch. I'm more than happy to talk through the process with them.)
www.bagnallandshawequestrian.com
https://www.instagram.com/bagnallandshawequestrian/