Praesidio so far....
Praesidio at Harrogate Showcase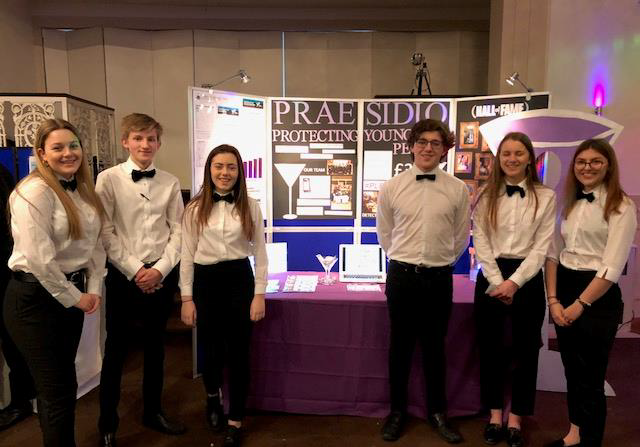 On the 26th of March at around lunch time we departed to attend the Harrogate Showcase (the final for this area). The day was not so much as a selling opportunity but more a way to try and showcase our company in the best light possible. The whole team was dressed in black bow ties to represent waiters and a sense of teamwork, also we have begun developing a student safety tin to try and further promote the safety and awareness for young people. Our prototype tin contained various safety accessories that young people could use.
Throughout the day we were judged by two judges, one of which was Richard Wood, the general manager of the Crown Hotel but also responsible for several hotels around the country. He was so impressed with our product he has bought a large quantity for his hotel in Harrogate, and he intends to buy more and stock them in all his hotels around the country. As well as the judging we had to give a 5 minute presentation on how we have progressed so far.
Our Team came runners up which means we are through to the North Yorkshire area final which will take place on the 9th of May, where we hope to have sold more products and have developed our student safety tin. If you are interested in purchasing your own drink spike testing kit or would like to find out more, feel free to email us on: george@praesidio.uk
George Vivian, Managing Director.