SIXTH FORM: Lauren shares her life-changing story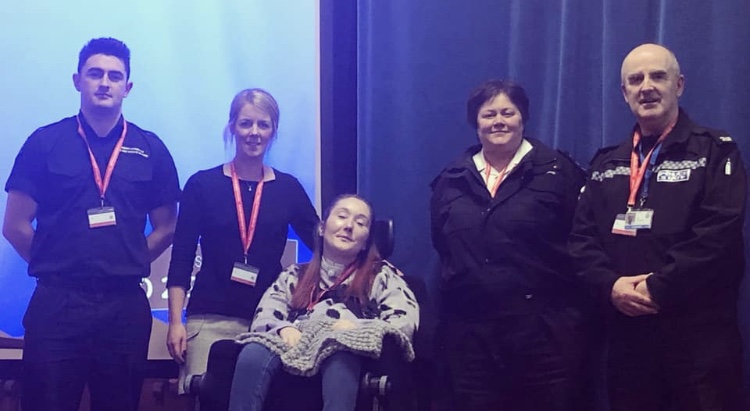 AN inspirational Knaresborough woman who was paralysed in an accident has highlighted the importance of road safety to our sixth formers.
Lauren Doherty's life changed forever when she was hit by a van on the way home after a night out with friends as a carefree teenager. Now the 30-year-old visits schools to give talks to students, warning them of the dangers of not paying attention.
She came to Ripon Grammar School to talk to our students as part of the Learn and Live Roadshow, which also includes speakers from the police and fire service.
Students learnt more about the importance of wearing seat belts, how to avoid getting into a car with a dangerous driver, avoiding distractions and the dangers of drink driving.
Lauren was crossing the road when she was knocked down in 2008: "Just from not concentrating on that road for one minute, my life will never be the same.
"I hope other people hearing my story will be more aware of what can happen if you're not paying attention. If it prevents even one person from experiencing what I have been through, it will have been worthwhile," she said.
Lauren thanked RGS students for their warm welcome and excellent behaviour: "Pupils were extremely respectful and well-behaved."
*Lauren has received a Stray FM bravery award and has also been nominated for a Yorkshire Choice Award for outstanding contributions to the community. You can vote for her here: www.yorkshirechoiceawards.co.uk/votehere