Swim star Nadine excels in major competition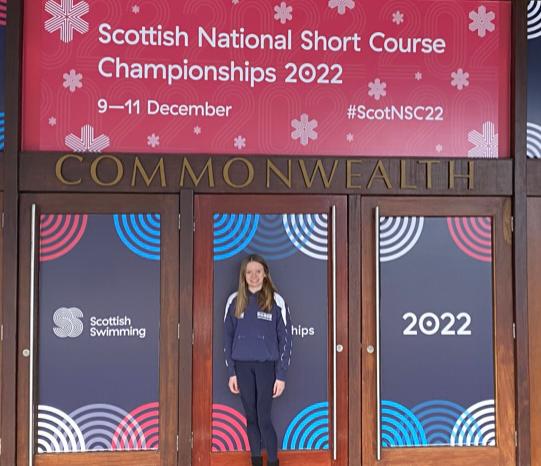 A RIPON Grammar School swimming star was one of the youngest competitors at a prestigious event which attracted top athletes, including Olympians, from throughout England and Scotland.
Year 10 student Nadine Wilson may only have been 14 years old when she took on elite swimmers aged up to 28 years old at the Scottish Nationals open event, held at the Royal Commonwealth Pool in Edinburgh – but that didn't stop her excelling.
It was a great opportunity to race in the same venue as elite British athletes, she said, after achieving several personal bests over seven events, including 200m butterfly and 200m backstroke, at the gala in December.
"Achieving personal best times throughout the gala was a fantastic end to 2022," she said.
Nadine, from Dishforth, juggles her studies with a punishing 14-hour-week training schedule, dedicating many hours before and after school and at weekends to her sport. Recently turned 15 years old, she is disciplined with her schoolwork: "There is no time to do it later."
Her Goals for 2023 are to continue to enjoy swimming, swim fast, qualify for the Scottish International Meet at Edinburgh in March and ultimately to compete at the Nationals in the summer at Sheffield.
Nadine has already qualified for two upcoming major championships as the 2023 swimming calendar marks the start of the long course season, with major meets in a 50m pool.
County Championships take place at Sunderland Aquatic Centre in February, with Regional Championships at Ponds Forge International Sports Centre in Sheffield in April.
"Swimming may have a short course season and a long course season but the training and competitions are continuous throughout the year - this is the sport I love!" she says.