TRIBUTE: 'An inspiration to staff and students alike'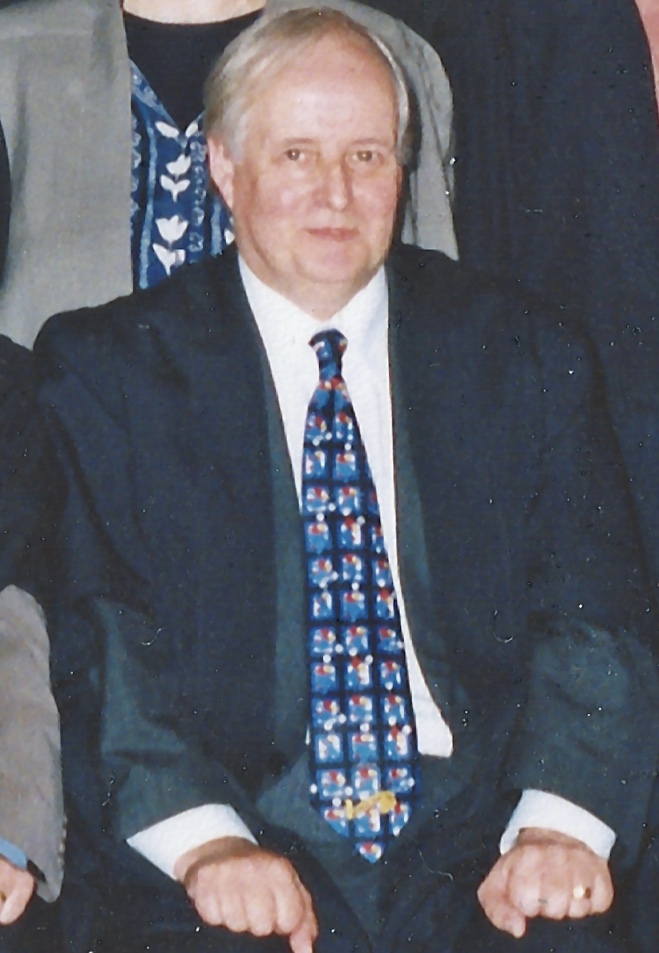 We are sad to report the death of Reverend David Hall, who joined Ripon Grammar School in 1991 and was a much-revered school chaplain and head of lower school and RE at RGS until 2001. Friend and former colleague SIMON NAYLOR remembers him as a joy and an inspiration
AS someone who had enjoyed a comprehensive education, I'd never even heard of a school chaplain until I arrived at RGS in September 1993: little did I realise quite how closely I would work with David.
He was an inspiration to staff and students alike and could find redeeming qualities in every child, no matter how hard they tried to hide them. Indeed, many of us suspect that the rogues were his favourites: the naughty boys and girls who irritated some of our colleagues but whose respect David earned with his warm, generous good humour.
A colleague once said to him: "I hope you're not giving that child succour!" He was of course, because giving succour is what he did best of all, and his warmth and generosity touched many of us.
He used to say: "The age of miracles is not yet past," and when I was lucky enough to work as his deputy I was minded to agree. The years we spent working together were a joy, both personally and professionally and they were filled with much laughter. His support was unwavering and his wisdom keen.
He loved the collegiate nature of teaching, drawing no distinction between those who were inexperienced and those who were 'old lags'. I am tempted to credit his masterful public speaking to his time as a Methodist minister, a role which he continued to hold until very recently, but few public speakers could craft a sermon with even half of David's wit or wisdom. They were as likely to include a reference to some American sitcom (Saved by the Bell was a favourite) as an anecdote told against himself; on the odd occasion, he included lines from the surreal sit-com The League of Gentlemen, which is probably unique among school chaplains. Many of us used to ask how long it took to prepare for each school assembly. His response always followed the same pattern:
"You know where I sit in assembly?"
"Yes."
"And you know where the lectern is on the stage?"
"Yes."
And with a self-effacing smile, the exchange was at an end.
Over 20 years later, I'm glad I don't know the truth about his preparation. At this sad time, a little unexplained magic is just what the Rev. would have ordered.
*The Rev Hall, who left RGS to take up the post of minister at Horsforth Methodist Church until his retirement in 2005 died on March 2. Head of RGS sixth form Terry Fell, another former colleague, added: "He was an amazing man whose students and colleagues revered him."
See below a selection of social media tributes from past pupils and colleagues: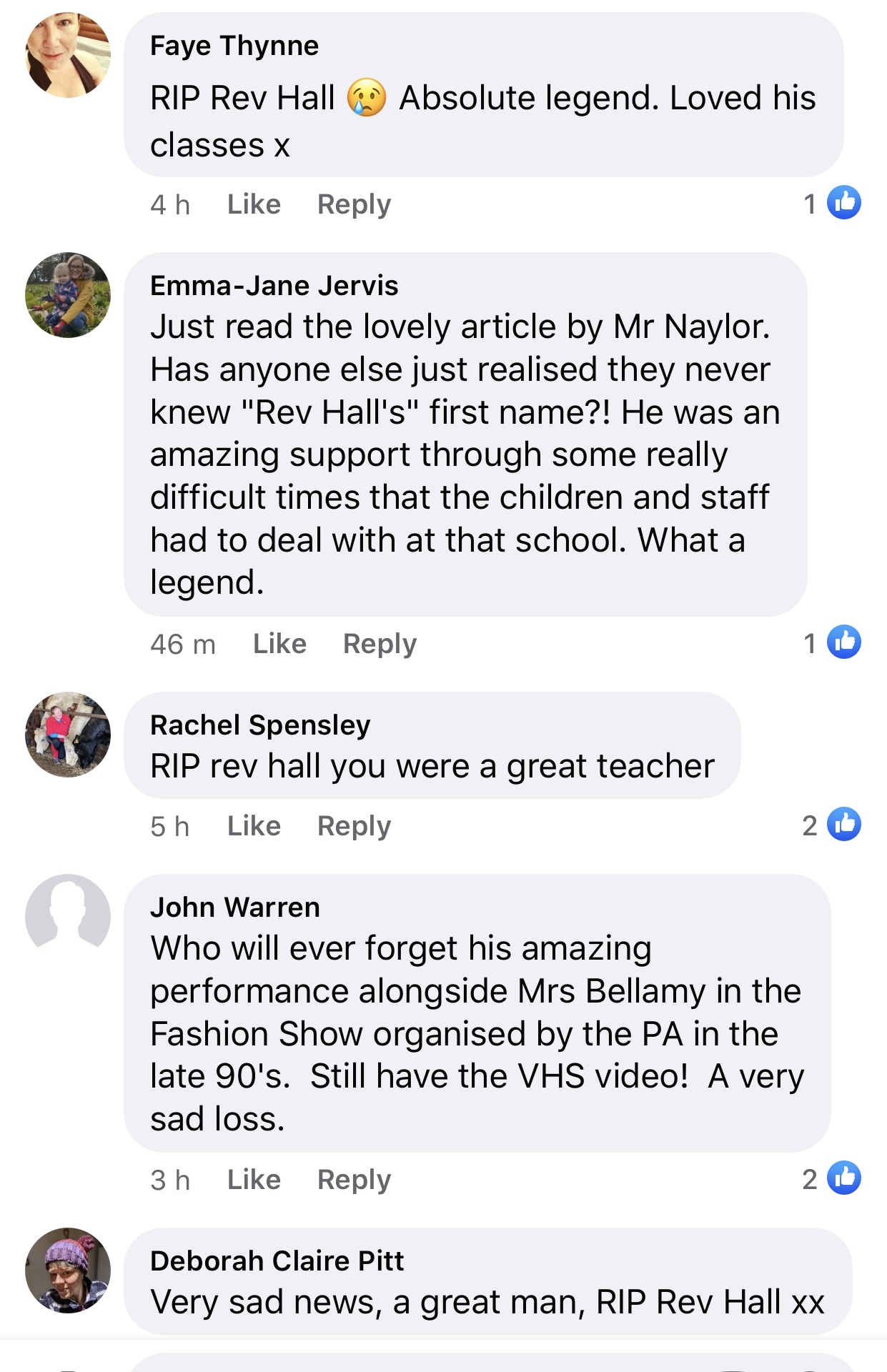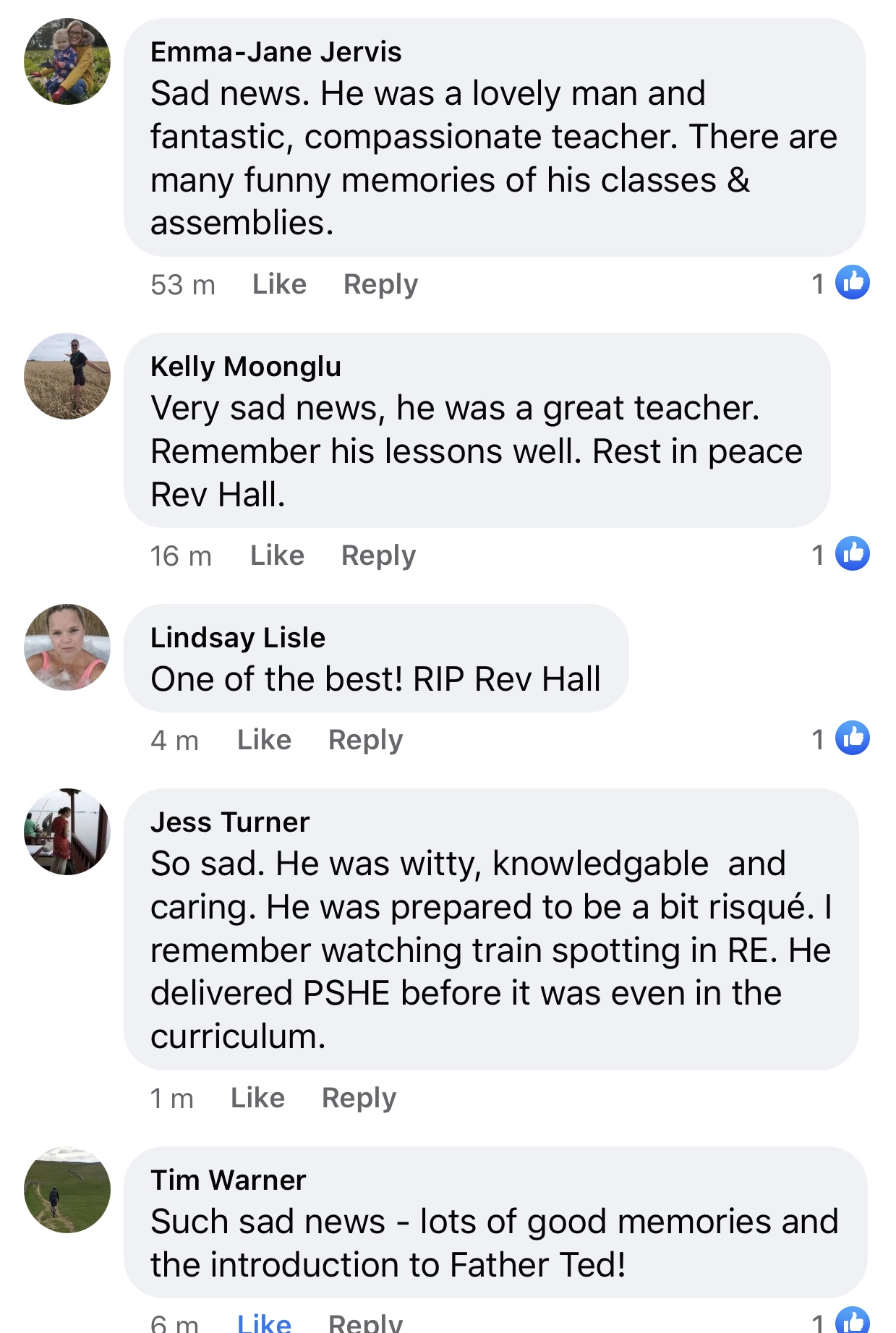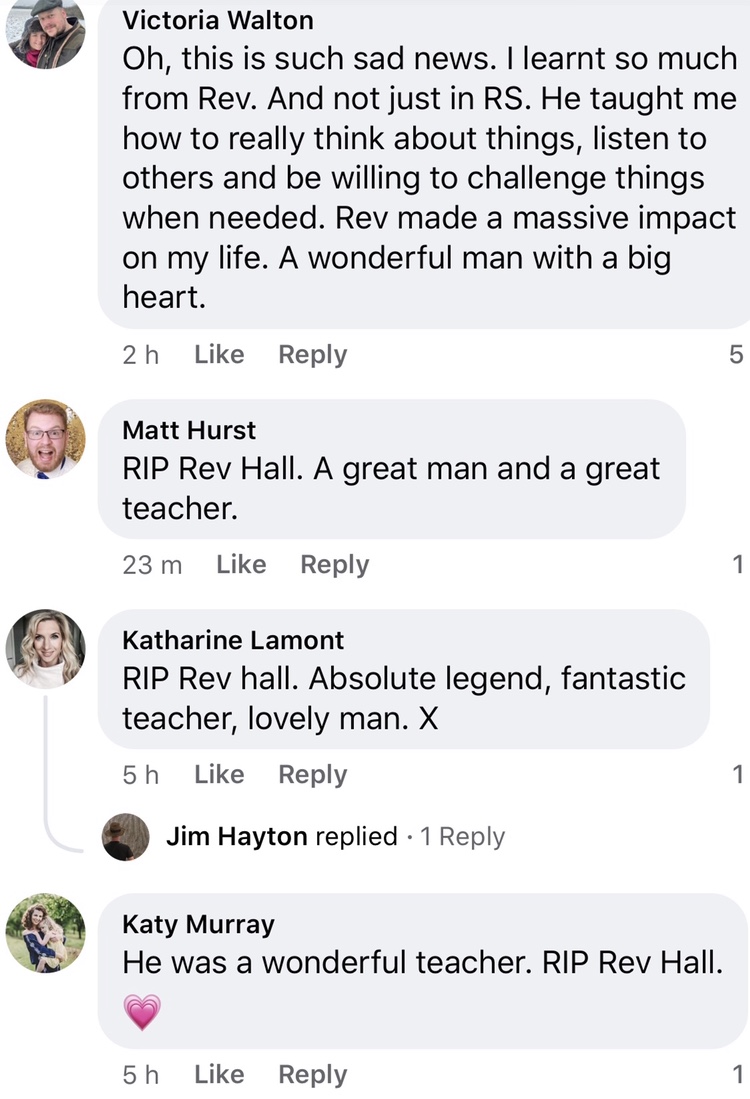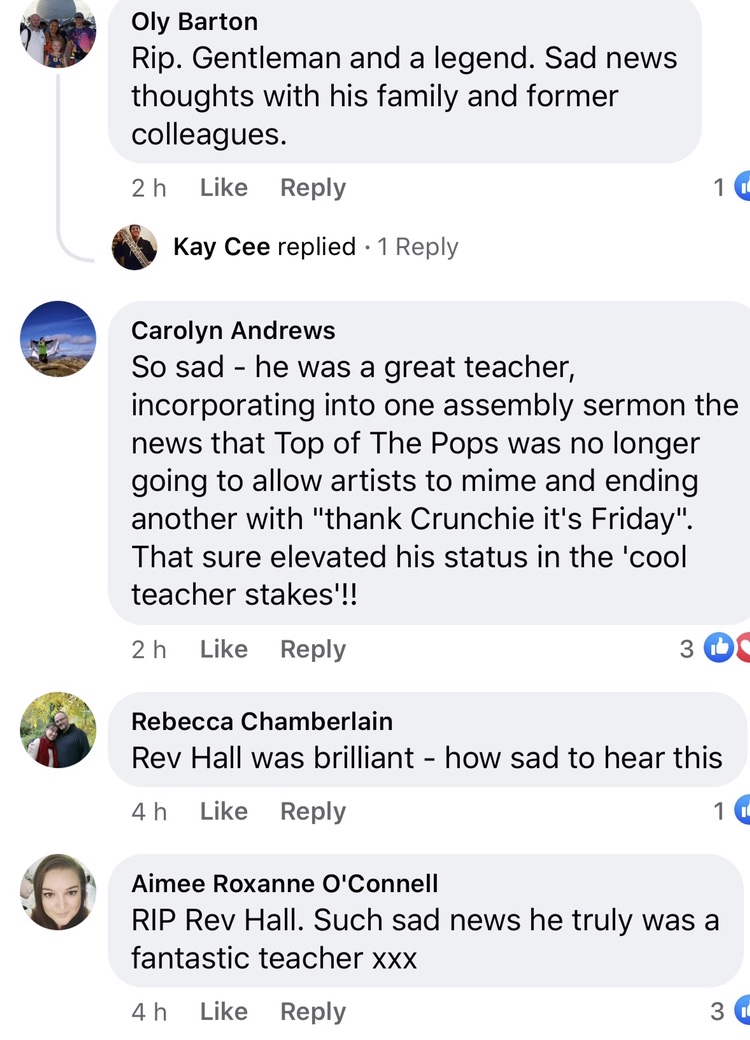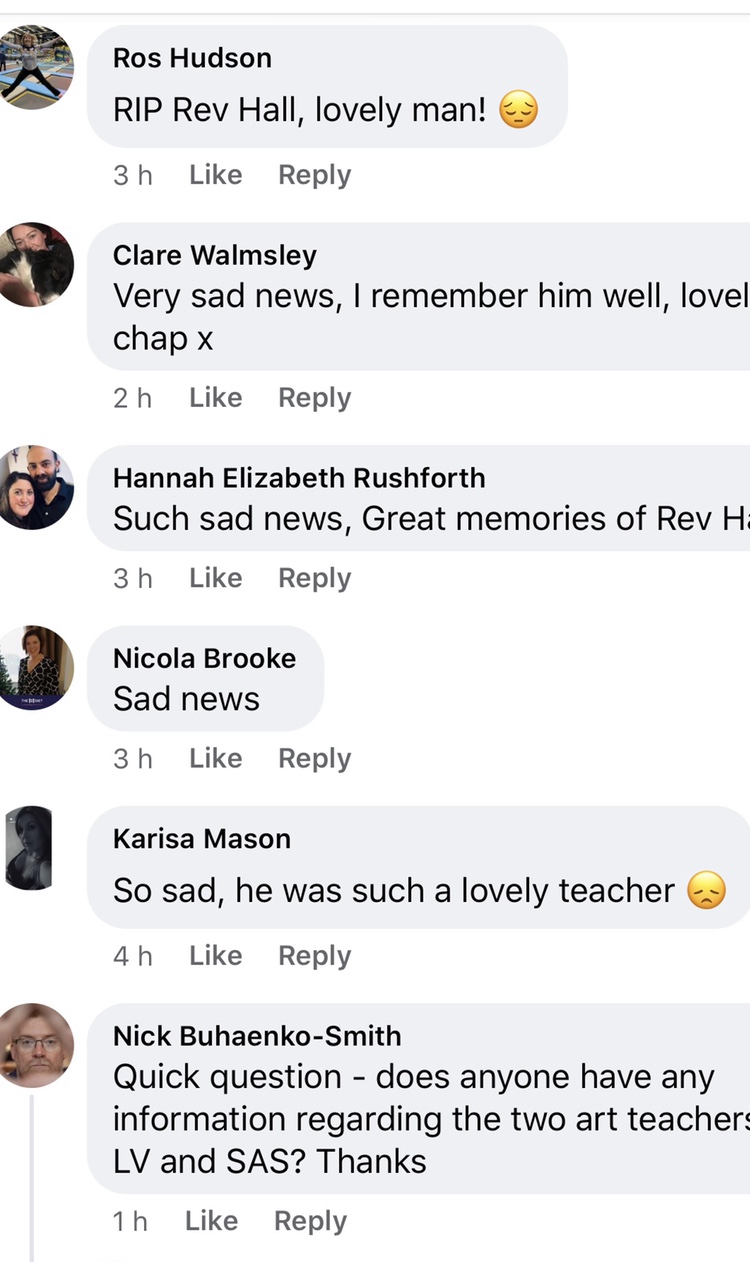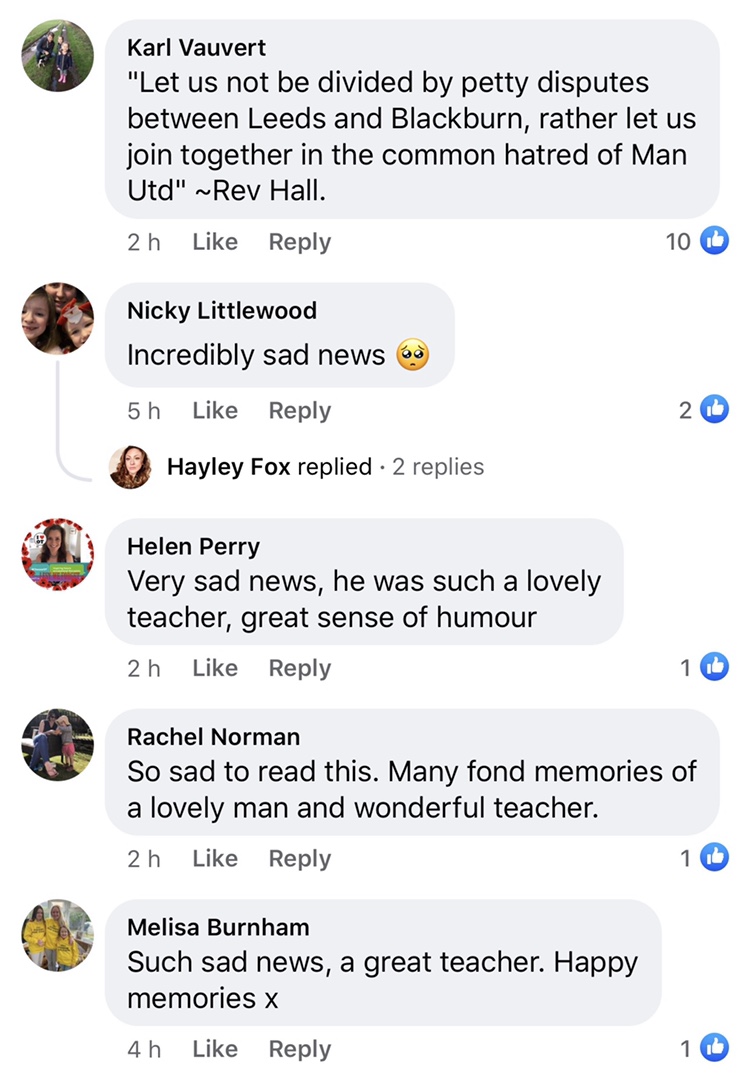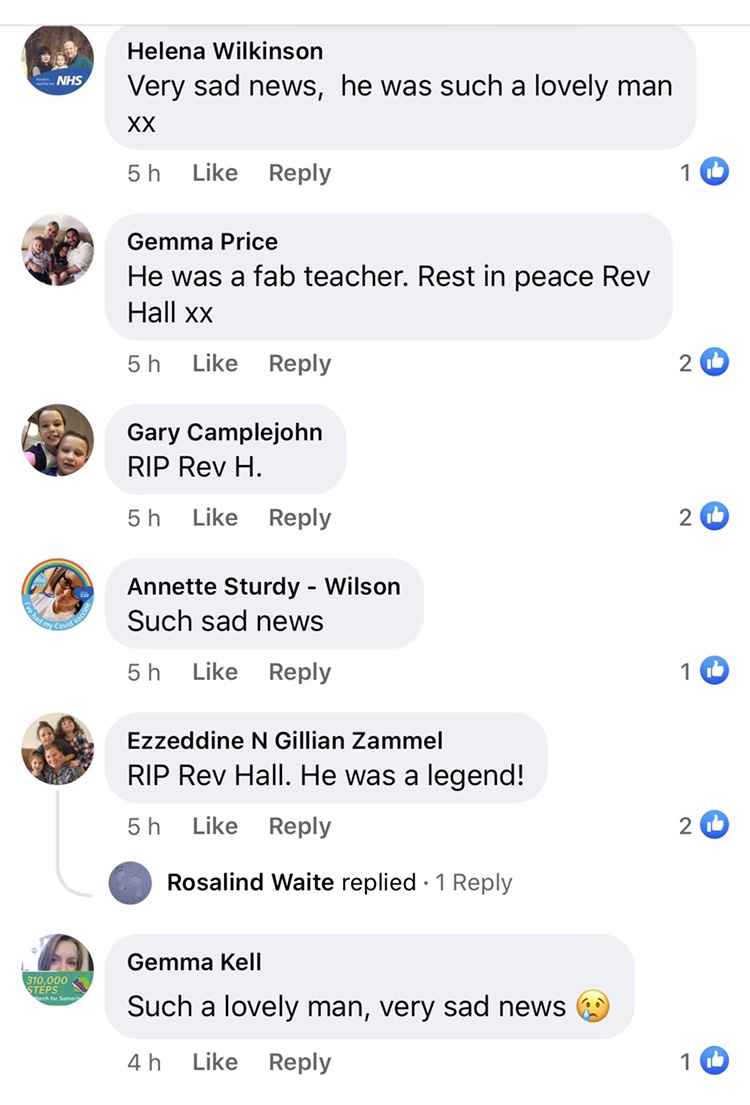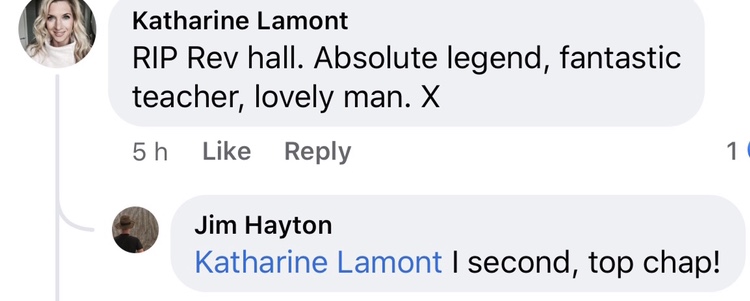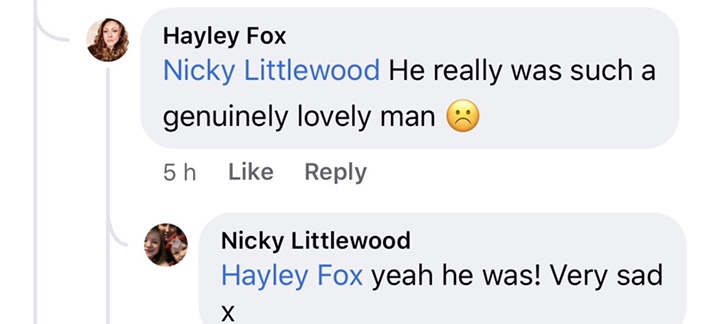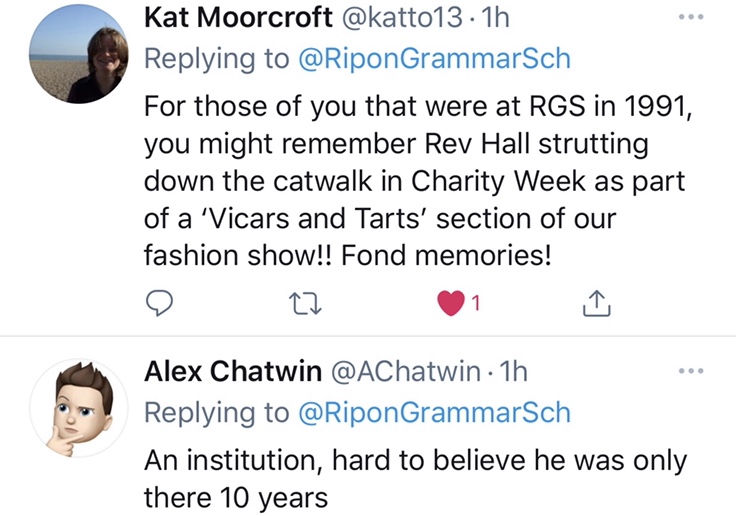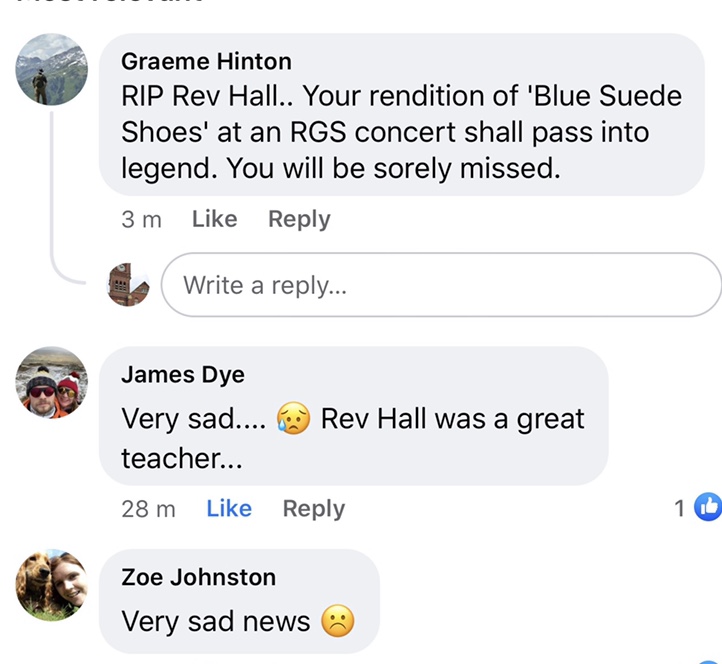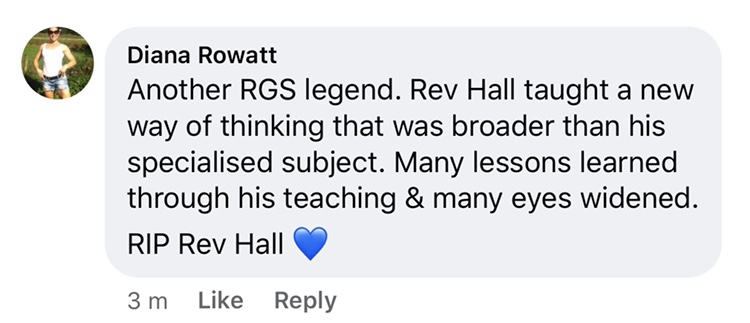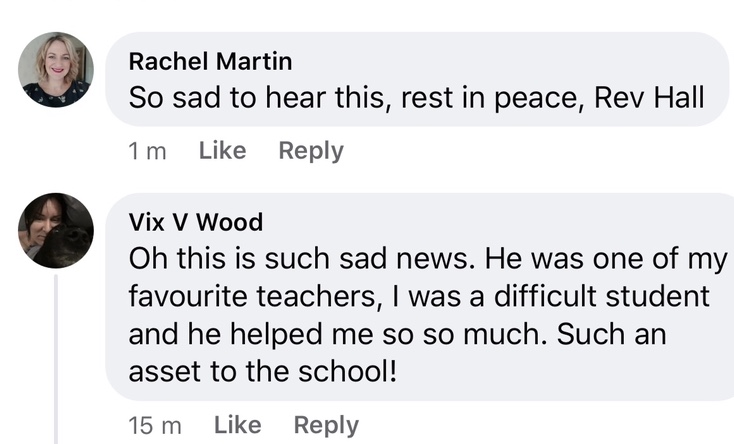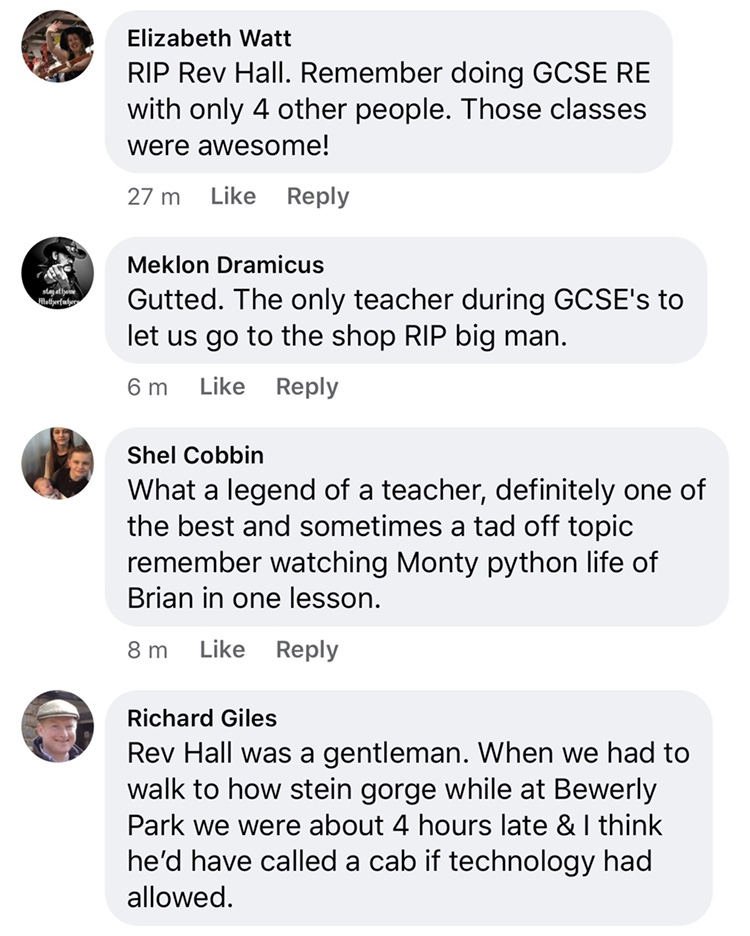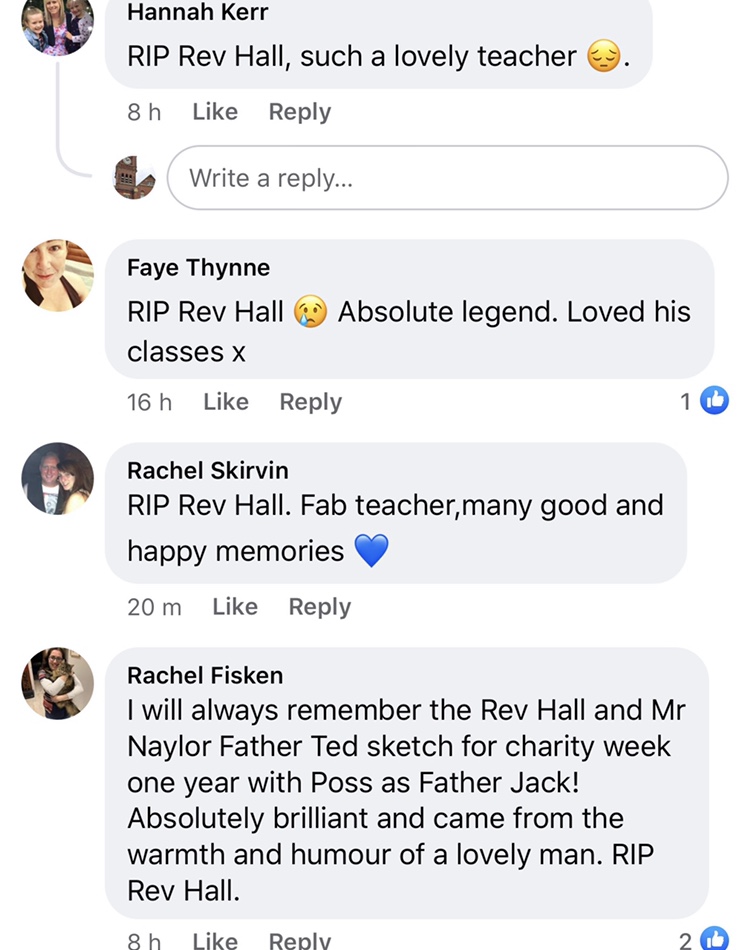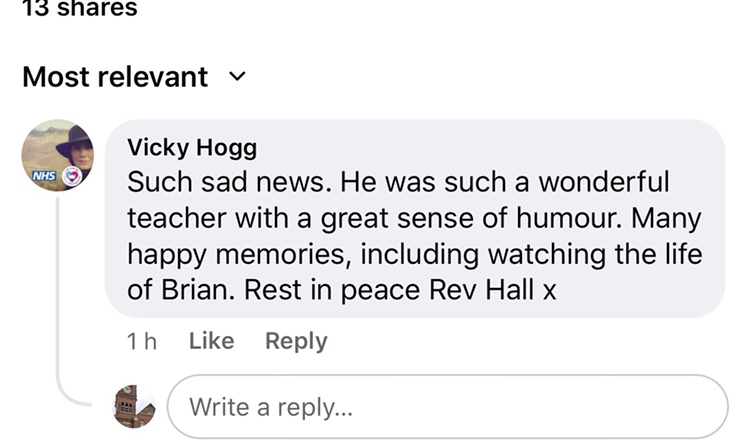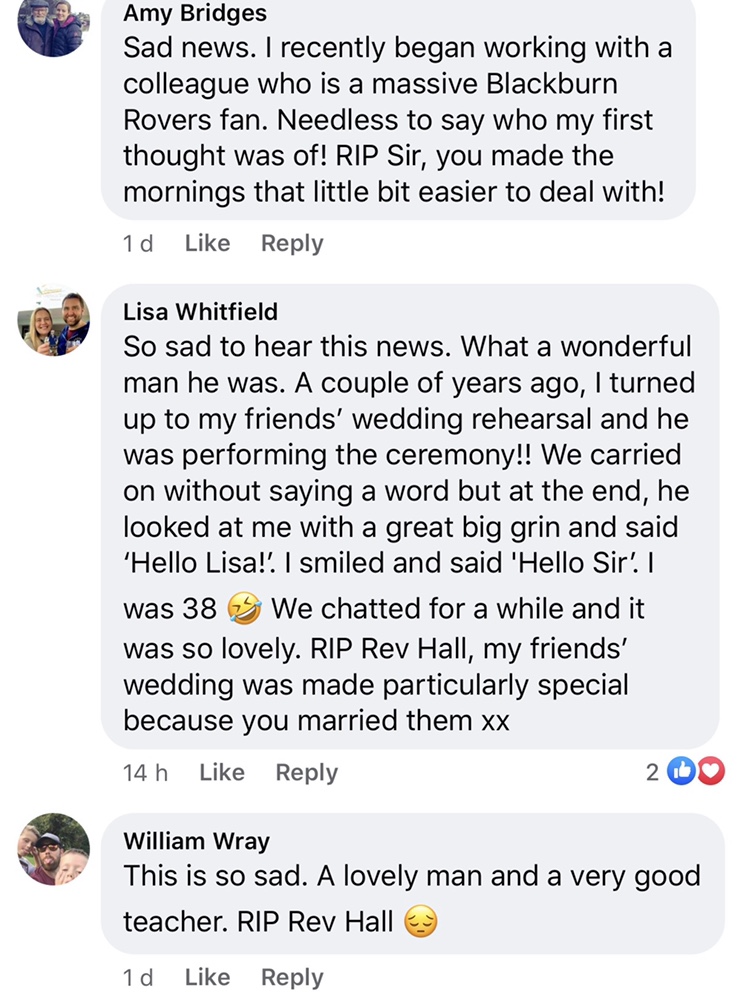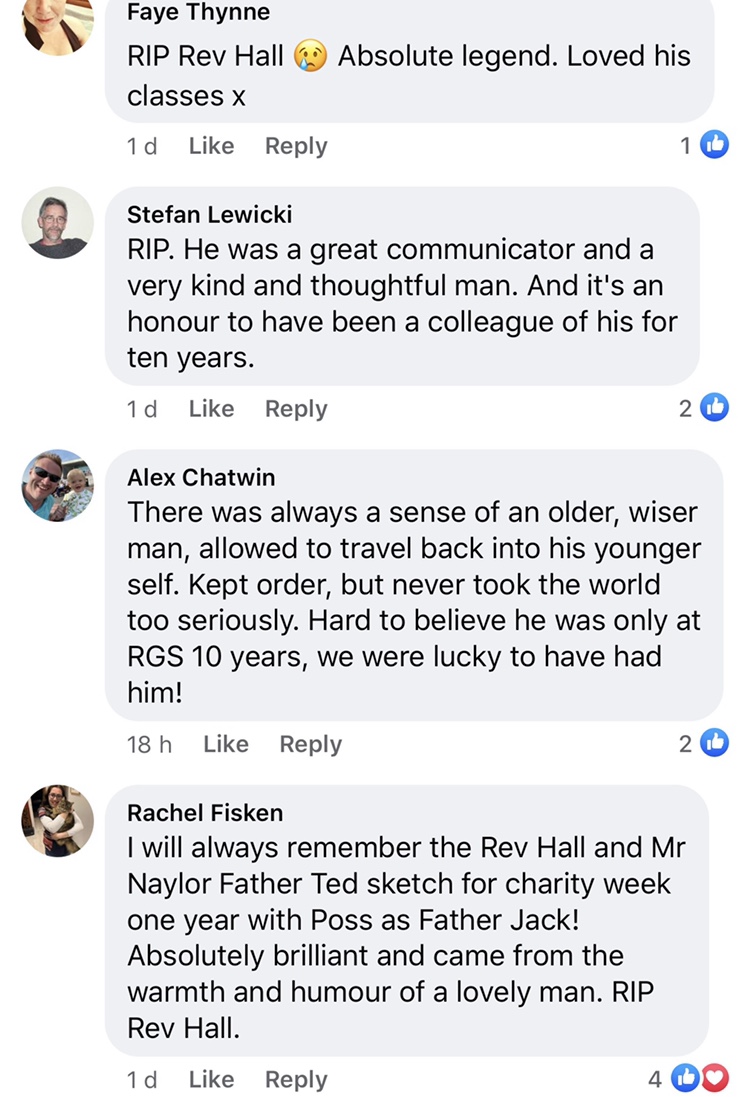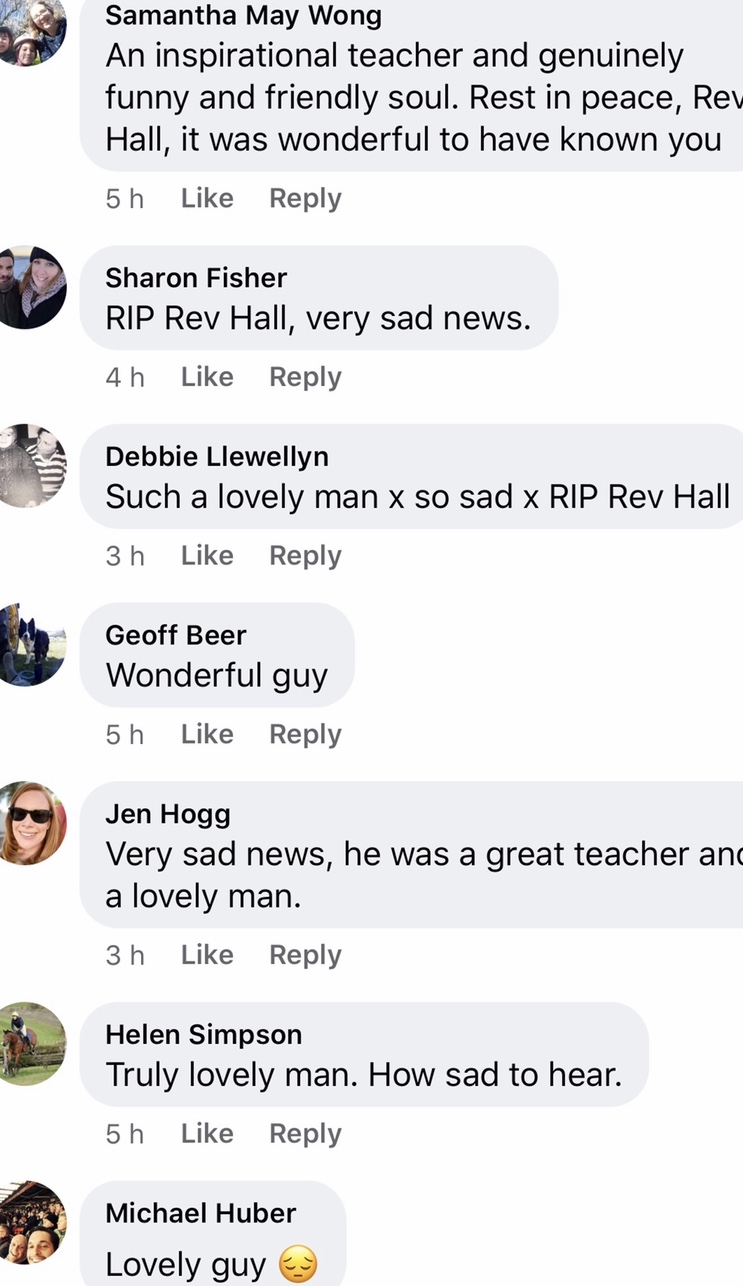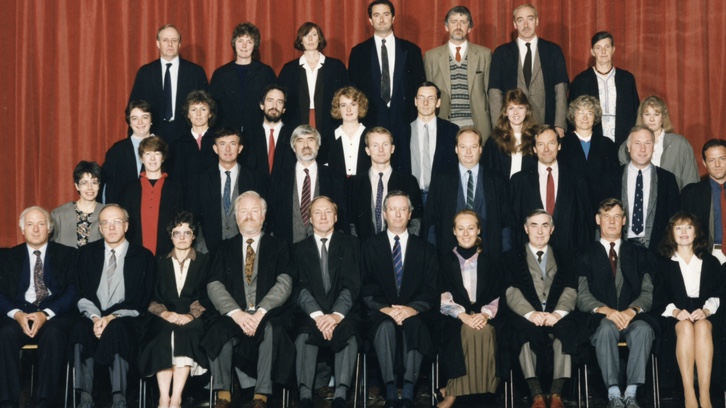 Rev Hall pictured back row, far left, with RGS colleagues in 1992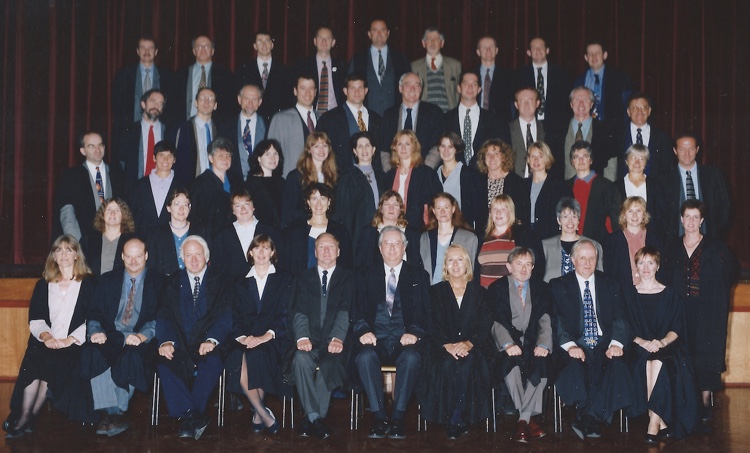 Rev Hall, front row second from right, with RGS colleagues in 1999