TRIBUTE: Former school governor's lasting legacy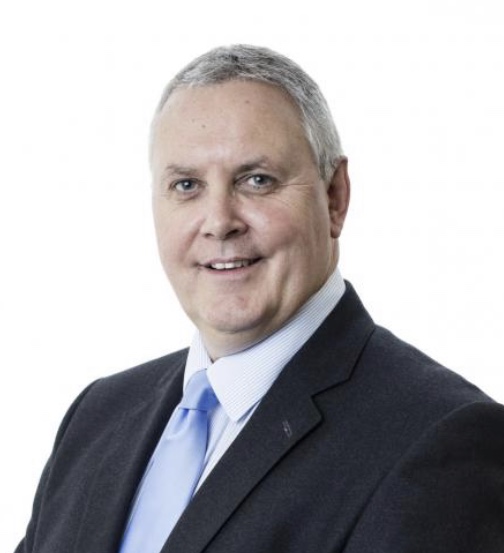 THE sudden death of former Ripon Grammar School governor Jonathan Rutter was met with shock and sadness throughout the school community.
Mr Rutter played a substantial role in a series of fundraising and investment projects which led to a decade of significant development for the school.
As a result, today's students benefit from refurbished science laboratories and an enhanced curriculum which, among other things, enabled RGS to join the small number of schools in the country offering astronomy at GCSE.
Former headmaster Martin Pearman, who worked closely with Mr Rutter on the school's governing body from 2005 to 2010, said he was greatly saddened to hear of his death.
"The indiscriminate Covid-19 virus took a very popular and engaging person away from his family and friends and the fact that it is someone you know brings home the reality of this terrible disease," he said.
"Our thoughts are with Jonathan's family and friends at this time and I hope that they can find strength from all that Jonathan achieved in his life."
Mr Pearman was grateful when Mr Rutter, who had a busy and demanding role with HSBC, volunteered as a governor in 2005: "He joined as an HSBC-nominated governor at a time when there was a large amount of funding available and HSBC were sponsoring schools to achieve specialist status.
"I was delighted to be able to work with a governor of Jonathan's ability and commitment. His financial background was invaluable and his knowledge of HSBC enabled a smooth transition for Ripon Grammar School.
"He liaised with his employer to the benefit of the school and, having just started as headmaster, I was very grateful for all his advice on who best to contact. Alert to other funding streams, Jonathan also advised the school on how to access additional funding, which sums up his commitment to his role at Ripon Grammar School," he said.
HSBC ended up contributing £25,000 of the £50,000 required for the school to achieve specialist school status in engineering.
"That kick-started a decade of development. The money was used to refurbish the science laboratories and enhance the curriculum by introducing GCSE astronomy and GCSE further mathematics," said Mr Pearman.
"Jonathan was always very positive, supportive and hardworking. He always had time for people and gave of his time very generously. Other governors really liked working with him and it is fair to say that this initial cash injection was the catalyst for what followed at school regarding facility development."
When his time as an HSBC-nominated governor came to an end, Mr Rutter didn't hesitate when asked to remain on the governing body as an associate governor, a role he continued until 2010.
"The school has much to be grateful to Jonathan for. His financial expertise meant he was drafted onto the Finance and Personnel Committee, which he served with his usual enthusiasm and diligence. I can never recall Jonathan other than smiling when I saw him, not always easy as a governor of a state school," said Mr Pearman.
"As former headmaster and a governor, I know that the whole governing body is indebted to Jonathan for all he did for the students and staff at RGS. He was a positive and cheerful colleague who made a substantial contribution to the school during his time as a governor there. Our thoughts are with his wife Hilary and his family and friends."
Richard Marsden, chair of governors at the time, remembers Mr Rutter as a conscientious member of the governing body: "He was always putting forward useful and interesting suggestions and I was always grateful for his contribution to our many meetings. He was liked by all and was respected both by his peers and members of the teaching staff. He will be sadly missed by many," he added.
John Warren, who was vice-chair, praised Mr Rutter's commercial finance skills: "He played an important part in shaping the school's financial strategy at the time. I remember him as a genuinely nice person, down to earth, outgoing and very good to work alongside."
Current headmaster Jonathan Webb said: "Mr Rutter's legacy as a school governor lives on in the enhanced facilities that Ripon Grammar School students now enjoy and will benefit from for decades to come."
Chair of governors Elizabeth Jarvis added: "We will always be grateful to Mr Rutter for his hard work, dedication and commitment and our thoughts are with his wife, family and friends at this very sad time."