What really bugs this insect expert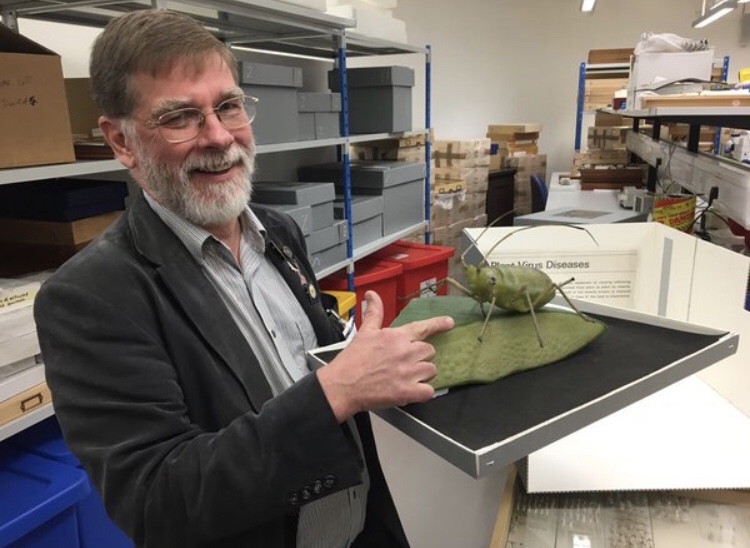 There is good evidence that insects are declining, and the ecological consequences could be serious, says professor of entomology and former RGS student Simon Leather, who has been fascinated by insects since he was a child
"I want to take everything I've seen and thought and learned and reduce them and relate them and refine them until I have something of meaning, something of use."
This comment from marine biologist, Doc, in John Steinbeck's Sweet Thursday, is leading entomologist Prof Simon Leather's favourite quote about being a scientist.
He fell in love with insects when he was a child in Jamaica, where he first discovered the complexity of ant societies, before he took up his place in Ripon Grammar School as a boarding student.
"I can't remember not being interested in insects – I always liked them more than furry and feathered animals.And, from the very beginning, I was much more interested in how insects worked and behaved rather than in collecting and pinning them," he explains.
Concerned about the current loss of biodiversity, Prof Leather - whose book, Insects - A Very Short Introduction*, comes out at the end of this year - was the lead signatory of a letter to the Guardian from 27 of the UK's leading entomologists and ecologists, calling on the UK's research establishment to investigate the threat to the stability of nature last year.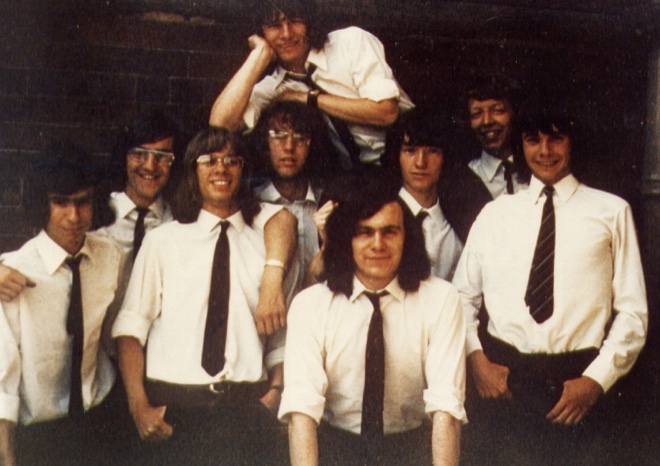 "As entomologists and ecologists, we think there is good evidence that insects are declining, and the ecological consequences may be serious," he and his co-signatories wrote.
"Since insects underpin most non-marine food networks, serious declines would threaten the stability of wild nature, leading to the reductions in numbers of insectivorous animals and those that eat them. The loss of pollinators would also adversely affect agriculture, since many crops depend on insects to set seed," they warned.
Prof Leather, professor of entomology at Harper Adams University, should know. His work as a specialist in the biological control of pests of agriculture, horticulture and forestry has taken him all over the globe, from Iceland to Africa.
A world-renowned expert on aphids - small bugs which suck sap from plants and reproduce rapidly - his proudest achievement is the forecasting system he developed to warn Finnish farmers about cereal aphid outbreaks: "It is still in use today," he says.
He is also renowned for his research in urban ecology - having examined the biodiversity value of roundabouts in Bracknell Forest for more than ten years – and his surprising discovery of cannibalistic behaviour in pea aphids.
Among the many other fascinating discoveries his research has uncovered are that ladybirds leave a chemical signature on a leaf when they lay their eggs to tell other ladybirds to back off, as this aphid colony is exclusively for their babies, and that plants call for help when they are attacked by herbivores.
But one of the things he remains most passionate about is his teaching: "I love teaching and outreach and am deeply concerned about the way most people do not interact with nature and think that the animal kingdom is mainly vertebrate with fur and feathers."
Having previously lived in Jamaica, Ghana and Hong Kong, Prof Leather appreciated the education he received once he arrived at RGS when he was 13 years old.
Taking A-levels in biology, chemistry, physics and general studies at RGS, in addition to English, history and geography teachers Miss Allison, Mr Petchey and Mr Smith, he was inspired by his biology teacher Mr Ford: "We did outdoor genetics with the snail Cepea nemoralis and pond dipping."
It was only by chance Prof Leather ended up studying insects when, by what he now regards as good fortune, he failed to get a place to study medicine at university following a 'disastrous' physics A-level result.
The son of a plant pathologist and a biology teacher, as a schoolboy Prof Leather initially dreamt of becoming a writer or naval officer, being a great fan of C. S. Forester's Hornblower novels.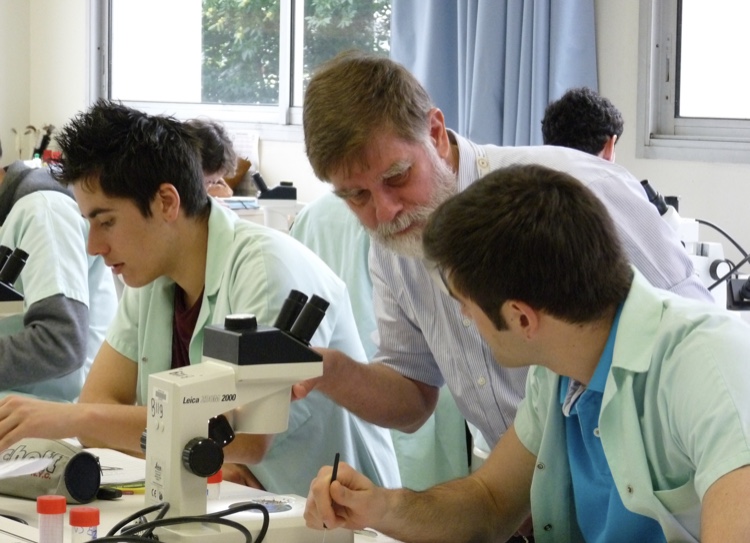 Eventually, he decided to apply for medicine in 1973: "I wanted to help people at the time. Despite what my dad did, I hadn't realised that you could help more people by working in agriculture."
He ended up, through clearing - due, he says to his 'catastrophic' physics A-level result - at Aston University where he studied biology, then changed to the University of Leeds, where he got a first-class honours degree in agricultural zoology: "It was at Leeds, inspired by a lecturer in my second year, that I fell in love with aphids. I discovered they were fab," he says.
Looking back, the one thing he wishes he'd known at aged 18 was that he didn't really want to be a medical doctor.
But he has fond memories of RGS where his brother, Mark, and sister, Ruth, were also boarders. (Mark, who left in 1974 is managing director of a food supplier near Tadcaster and Ruth, who left in 1975, is a caterer in the south of France.)
He does return to Ripon when he can and, as well as staying in touch with old school friends through Facebook, he and his wife go on holiday with his best friend from school and his wife every year: "And I did bump into my first ever girlfriend (also an Old Rip) at the People's Vote protest in London this year!"
His message to current students who might be interested in working in his field is: "Work hard, don't be discouraged and don't be afraid of maths."
After his first degree, Prof Leather went on to take a PhD in the ecology of the bird-cherry-oat aphid at the University of East Anglia, then did a post-doctorate, courtesy of the Royal Society, in Finland, followed by a short post-doctorate back at UEA.
That led to ten years in Scotland, working with the Forestry Commission on the pine beauty moth, the large pine weevil and other forest pests, as well as doing advisory work and supervising research students.
In 1992, he became a lecturer at Imperial College, London, teaching entomology and applied ecology, before being appointed the UK's first Professor of Entomology at Harper Adams University in 2012.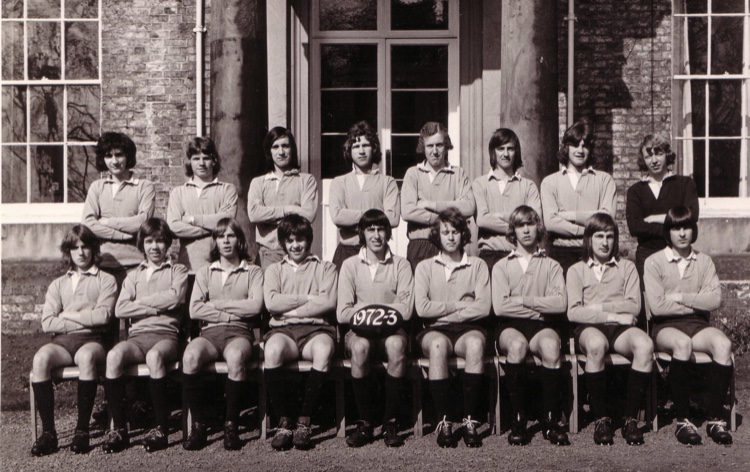 His career has taken him to wild and wonderful places, including Iceland, where he worked on a joint EU-funded project to understand the ecology of the green spruce aphid and how to control it and to Portugal where he looked at the effects of forest fires on insect biodiversity.
He has also worked in Kenya, looking at interactions between cabbages, aphids and their natural enemies and in Malawi, trying to work out why the pine woolly aphid was a pest.
While his ambitions for the future include writing books about insects for the general public and retiring to the South of France, much of his day-to-day work involves teaching, research, writing, editing, supervising PhD and MSc students, and sitting on committees: "The best bits of my job are working with insects and interacting with students. The worst bits are marking assignments and exams," he says.
A keen reader of science fiction, if he hadn't been an entomologist, he might have been a sci-fi writer, he says.
But unlike the plots of his science fiction books, the continuing threat to our planet, as outlined in his letter to the Guardian, calling on the UK's research establishment to enable intensive investigation of the real threat of ecological disruption caused by insect declines without delay, remain very real.
"Knowing about insects and their ways is not a luxury," he wrote. "The US entomologist Thomas Eisner said: 'Bugs are not going to inherit the Earth. They own it now.' We dispossess them at our peril."
*Insects - A Very Short Introduction by Prof Simon leather (Oxford University Press, £7.99)
Photographs, from top:

Prof Simon Leather; RGS School House prefects, third from left, front row, working with students at Harper Adams University and third from left, front row, in the RGS 2nd XV rugby team, 1972-3