SPORT: Boys celebrate success outside the classroom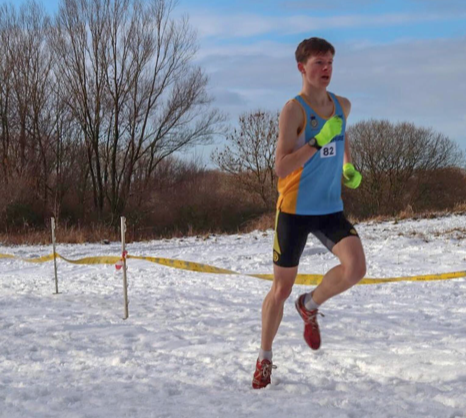 Boys at RGS have been celebrating a number of triumphs outside the classroom in the first few months of the year. Sixth form student TOM SENIOR reports on just a few of our latest success stories
IN the early months of 2019 Ripon Grammar School students have been achieving great things outside the classroom, notably in the field of sport.
As a school with a regional reputation for rugby, it has been fantastic to see the school's teams excel, with the U-18s and U-16s now preparing for the Yorkshire Cup finals at Rodillian Academy in Wakefield on March 9.
Our determined U-16s fought hard to get to the final, having beaten the four-time champions 5-0 in the quarter-finals, they progressed to the semis where they came out on top against Prince Henry's Grammar School, Otley, with a score line of 48-12.
Oscar Lees who plays for the U-16s said: "I'm really excited and confident in the boys to get the win."
As defending champions, the U-18s defeated Harrogate Grammar School in the quarter-finals and then eased past St Aidan's and St John Fisher in the semi-final.
Looking to bring back the silverware for the second year in a row, captain Ted Wainwright said: "It's a reward for the hard work the lads have put in from the beginning of the season, and it is a good send-off for the leaving upper sixth students."
We wish the best of luck to both teams in the final.
From team success to individual success, it has been a great start to 2019 for lower sixth form student Archie Lawson, as he has gone from strength to strength in his cross country running. He started the year off by competing at the North Yorkshire Schools' championships in Whitby, looking to qualify for the English Schools' championships.
Archie, who just missed out on qualifying for the English Schools' championships, described how the race was tough, competing against four England runners and a Great Britain runner: "I started the race going out hard and could feel it burning. Each mile got slower, but I managed to hold onto sixth place."
However, he did have another chance, having qualified for the Northern Schools' Inter-County championships held in South Shields in early February. After the snowfall the night before, Archie described how the pace was slow, however he was determined to take his second chance to qualify for the English Schools championships. To do so he had to come in the top two for North Yorkshire.
After a close start, each runner fell behind one by one and Archie finished top in North Yorkshire and 11th overall, meaning he has now qualified for the English Schools' Cross Country Championships.
Archie said" "I'm buzzing because I qualified in strong form and I'm now looking forward to the championships at Temple Newsam Park on March 16."
It's great to see individuals at Ripon Grammar making great sporting progress and I think I speak for everyone as we wish the best for Archie at the English Schools cross country championships.