PE
Director of Sport
Mr A Milner
Teaching Staff
Miss S Gilfillan
Mrs R Beechinor
Mr J Harding
Mrs H Mackenzie
Mr P Rutter
Contact Us
Email department
PE
We aim to provide enjoyment, pleasure and personal satisfaction through a wide variety of sports and activities both in curriculum and extra-curricular time. It is important to encourage potential in PE at whatever standard. We also believe that an understanding of the physiological value of exercise to improve physical fitness and well-being is paramount to the development of a well-coordinated and confident person.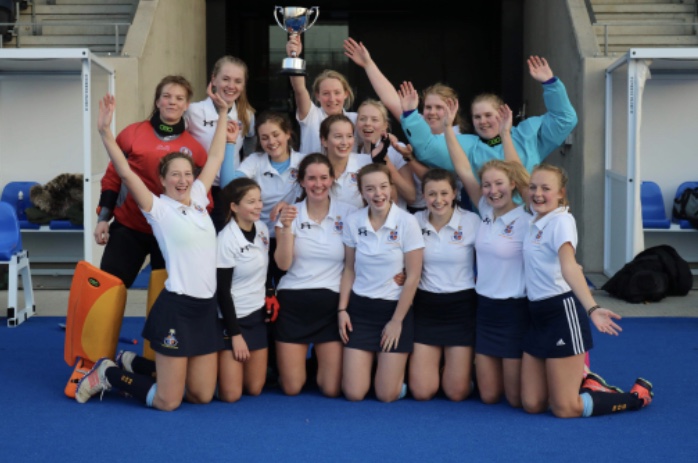 Social awareness, tolerance and reliability are life skills important to living and working in a mixed society. We believe that by developing the ability to plan, perform and evaluate, we are able to provide a platform to encourage self-worth and value the contribution of others.
Facing challenging situations and the development of qualities such as resilience, initiative and endurance are addressed in the learning of technical skills and experiencing different roles in a variety of physical activities.
The wide and varied programme offered to the students throughout their school years aims to encourage post school participation in physical activities, promoting a healthy and stimulating lifestyle for their future.
Enjoy a tour of our amazing sports facilities with our director of sport Mr Milner, and meet some of RGS's PE team: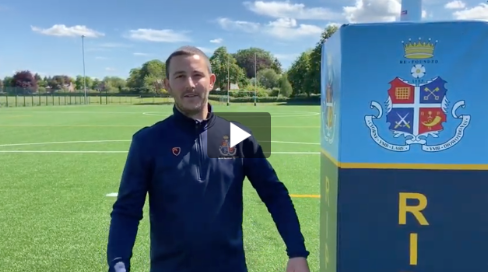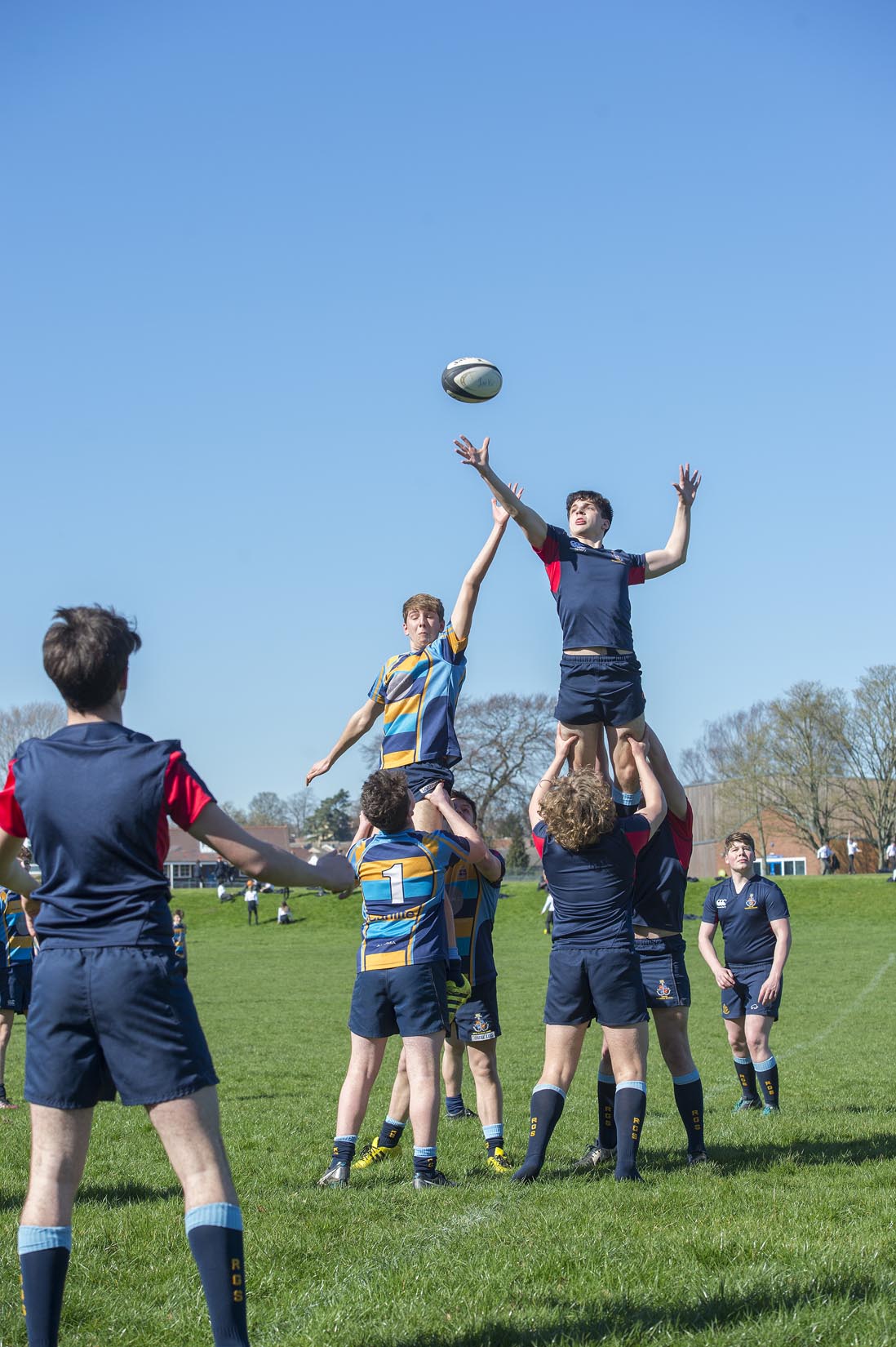 Ripon Grammar School has built a regional reputation for sporting success, with girls' hockey and netball teams recently winning national titles and rugby teams being crowned Yorkshire champions. The school's reputation for sporting excellence was given a further boost with a new £1m world-class, purpose-built floodlit pitch.
British Lions legend Sir Ian McGeechan cheered students on in a rugby game when he officially opened the third-generation artificial grass floodlit playing field, which is also benefiting the wider community of Ripon.
"A sports field doesn't make character, it finds it and develops it. The more facilities there are like this, the more the pupils and general community will benefit," said Sir Ian, a former rugby union player who was head coach of Scotland and the British and Irish Lions.
"The association of sport with the development of young people is so important. Sport in a school makes good pupils and good people and to have an incredible facility like this now is a tremendous asset to Ripon Grammar School and to the whole community," said Sir Ian, who received an OBE in 1990.
This new addition to RGS's first class sporting facilities is used for a wide variety of sports, including lacrosse, rounders and athletics training, as well as for girls' and boys' rugby and football and will also serve three local partner clubs.
The new development encompasses a full-size FIFA-compliant football pitch and three cross-width seven-a-side football pitches, all with markings and goals on wheels, in addition to the full-size World Rugby-compliant artificial pitch. A new high-quality changing block, with upgraded grass playing fields and running track, have also been installed.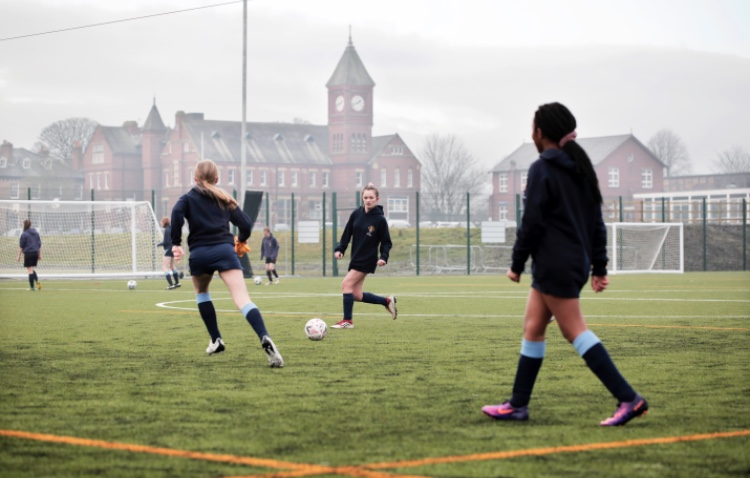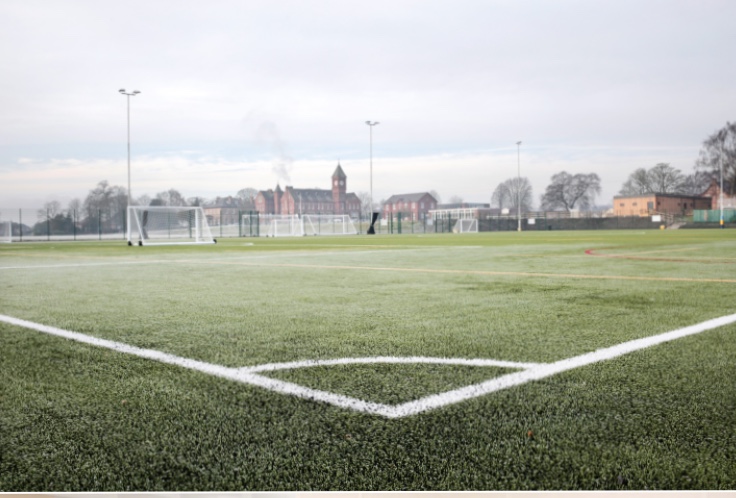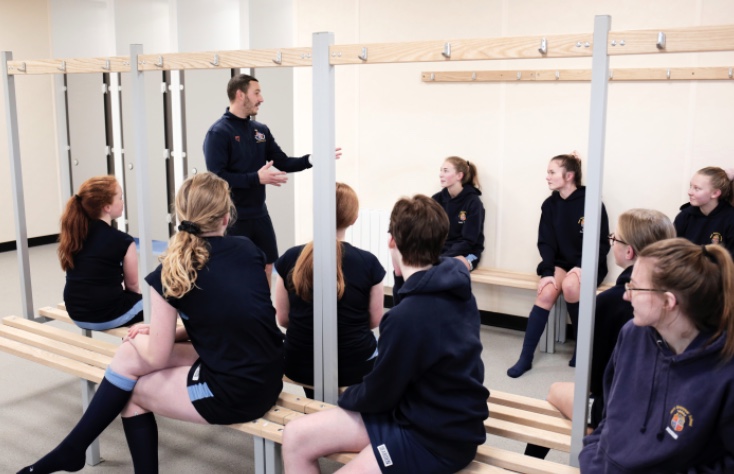 Our other excellent facilities include:
Outdoor:
Astroturf (for football and hockey)
Netball - 3courts (tarmac)
Rounders pitches
Tennis – 6 courts (tarmac)
Athletics - 8 lane 400m grass track, 8 lanes for 100m on grass
Sprint track for hurdles
Two long jump pits
High jump landing area
Javelin and shot put throwing area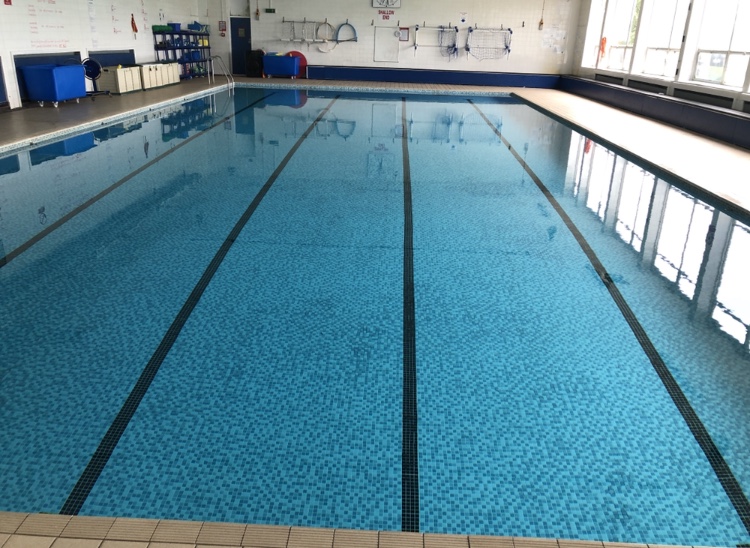 Indoor:
Gymnasium
20m swimming pool
Sports Hall with climbing wall
Summary of subject content
Lower school (KS3)
In first form and second form, students are timetabled for 2 single (40min) and 1 double lesson (80 min) of PE per week. Activities encourage the further development of basic skills, the development of teamwork and introduce elements of self-assessment. Classes are mixed ability.
First and second form girls take part in: hockey, netball, gymnastics, swimming, cross country, athletics, tennis, rock climbing, badminton and rounders.
First and second form boys take part in: rugby union, football, basketball, badminton, football, tennis, cricket, athletics, softball, swimming, rock climbing and gymnastics.
In third form, PE is reduced to 1 single and 1 double lesson a week. Activities emphasise the further development of individual skills and team skills, elements of self-assessment and the analysis of team roles. Students are set into one top group and two middle groups.
Third form girls take part in: swimming, badminton, hockey, netball, athletics, tennis, rounders, badminton and basketball.
Third form boys take part in: swimming, rugby union, football, basketball, tennis, hockey, badminton, rock climbing, athletics, softball and cricket.
Assessment: the requirements of the National Curriculum are met throughout KS3. An ability to plan, perform and evaluate are skills that are developed in all activities. National Curriculum level descriptors are clearly displayed and are used by staff to assess students' performance and by students to self-assess and set targets for improvement.
Upper School (KS4)
Students in the fourth and fifth year have one double lesson and one single lesson of P.E. a week. Choice is an important element of the key stage four curriculum. This promotes enjoyment, maximum participation and hopefully encourages lifelong participation. Health Related Fitness permeates all aspects of P.E. both implicitly and explicitly. GCSE PE is not offered.
Throughout key stage four students are encouraged to plan, perform and evaluate their own and others' work in all their sporting activities. They are encouraged to adapt and refine their tactical awareness and skills.
Fourth and fifth form girls' PE choices include hockey, netball, lacrosse, fitness, tennis, athletics, rounders, swimming including lifesaving and water polo, badminton, dance and volleyball.
Fourth and fifth form boys' PE options include rugby union, hockey, basketball, swimming including lifesaving and water polo, athletics, tennis, softball, badminton and cricket.
Provision is made in the fourth form for students to follow an RGS Sports Leader Award course. This further develops leadership, communication and organisation skills. Each group enjoys organising and running primary festivals and tournaments and it is very satisfying to observe the sense of achievement that is gained and the enjoyment of both our students and the primary pupils involved in these events.
Upper Sixth (A Level)
The content of A Level in Physical Education is divided into four components.
Component 1: Physiological factors affecting performance:
Applied anatomy and physiology
Exercise physiology
Biomechanics
This is assessed in an examination of 2hrs and is worth 30% of the total A Level.
Component 2: Psychological factors affecting performance:
Skill acquisition
Sports psychology
This is assessed in an examination of 1hr and is worth 20% of the total A Level.
Component 3: Socio-cultural issues in physical activity and sport:
Sport and Society
Contemporary issues in physical activity and sport
This is assessed in an examination of 1hr and is worth 20% of the total A Level.
Component 4: Performance in Physical Education (NEA)
Performance in one practical activity
Evaluation of Performance for Improvement (EAPI)
This component is worth 30% of the total A Level.
Trips, Special Projects, Extra-curricular Clubs/Activities
Third form students have the opportunity to gain a very valuable experience in Outdoor and Adventurous Activities (OAA) by joining a week-long residential course at Bewerley Park Outdoor Education Centre.
Students from second-fourth form can join the annual school skiing trip, which is usually to the Alps at February half-term.
All students are encouraged to develop their talents through an extensive extra-curricular activities programme at lunchtime and after school.
Practices are open to all students. A full fixture list (click here) is organised for the more able to represent the school in friendly inter-school matches, area and national competitions. Those with particular ability are encouraged to progress through trials to represent the area and county, with the possible progression to national level sport.
Activities for girls in lunch hour and after school include: hockey, netball, badminton, rock climbing, swimming clubs (elite and improvers'), tennis, rounders and athletics clubs. Considerable success is enjoyed in a range of sports with our hockey, cross country and netball teams reaching national finals in recent years.
Rugby fixtures are very frequent RGS is involved in The White Rose Rugby Series (organised by the R.F.U. U/18, U/16, U/15,U/14), cluster festivals, cup competitions and friendly matches. The school also takes part in the NatWest Cup at U/18 and U/15 and the Yorkshire Cup U/16, U/14 and U/13.
Cricket fixtures are generated in the local area in friendly but competitive matches; Yorkshire Cups and Lords Taverners Cups provide more competitive matches for all ages.
Our football teams play in both cup and friendly matches.
Athletics trials are attended regularly and many boys and girls do well enough to qualify for advanced competition at Cleckheaton.
There are some tennis fixtures for both girls and boys. RGS enters the National Aegon Tennis competition and friendly matches are also arranged.
All students are encouraged to take part in the house competitions, which are organised for all our main sports at junior, intermediate and senior age groups, with the swimming gala, and sports day being full school events.
Links have been established with local clubs in hockey, netball, tennis, rugby and athletics and we try to facilitate the progress of students in other sports e.g. Pony Club events, triathlons, orienteering, golf and mountain biking.
Students also have the opportunity to take part in occasional overseas sports tours.
The annual hockey, netball, football and rugby fixture before Christmas with The Old Riponians is a popular event.
Additional Information
Career Opportunities
A number of students have gone on to study sports related courses including exercise science, physiotherapy and sports psychology.
Additional Revision Sessions
Staff host a lunchtime clinic and an after-school session for A level students who want extra support on a particular topic.